You know that feeling when you want to be ensconced in something? Like George Costanza, living your everyday life ensconced in velvet. We escaped again this weekend to the country side and immersed myself in yellow. So today I am ensconced in yellow: in this gorgeous yellow ruffle top, a pop of blue, surrounded by little yellow flowers. This post is full of yellowy Summer joy.
I am basking in the last days of Summer, before I get into my jeans and comfy jumpers. I take in all the sunny days left, I ride my bike every day to work and hopefully will be wearing lots of colorful clothes and accessories before bleak weather settles in. Like today. Stay tuned 🙂
As always,

Wearing: Ruffle Top // Zaful, Shorts // H&M (old), Earrings // Zaful, Sunglasses // H&M.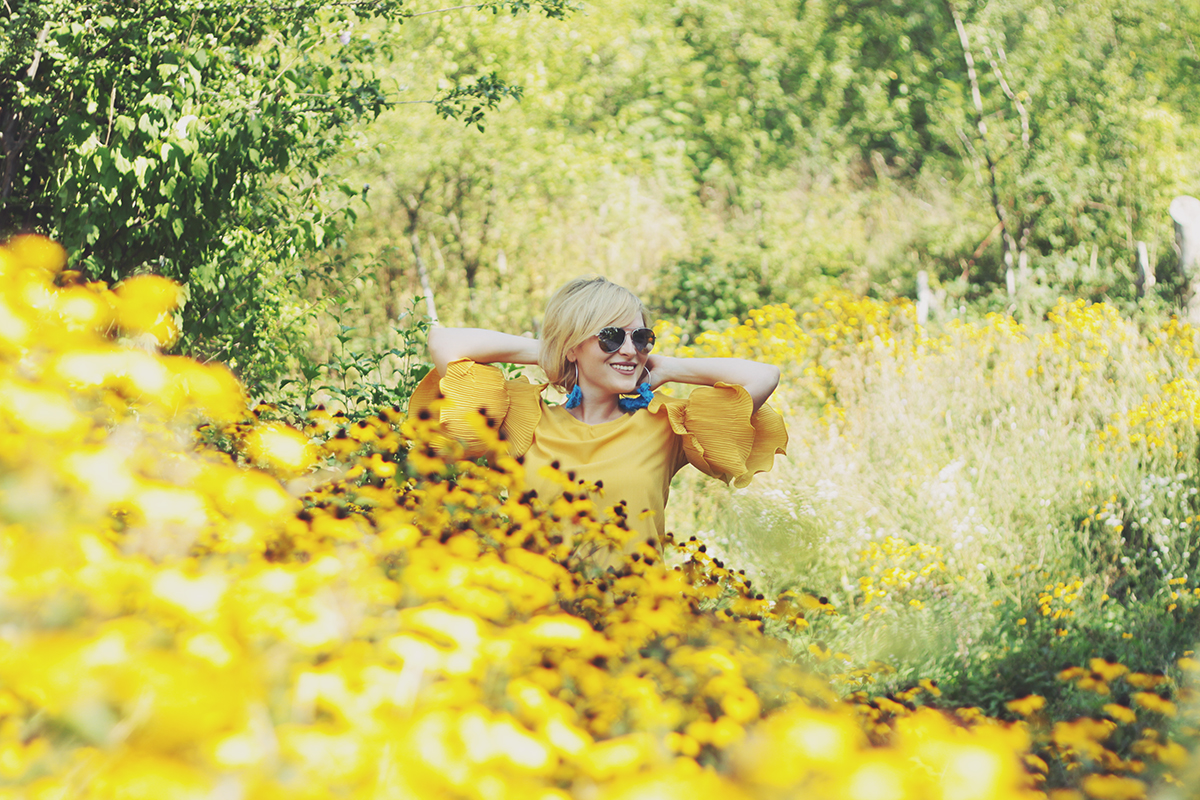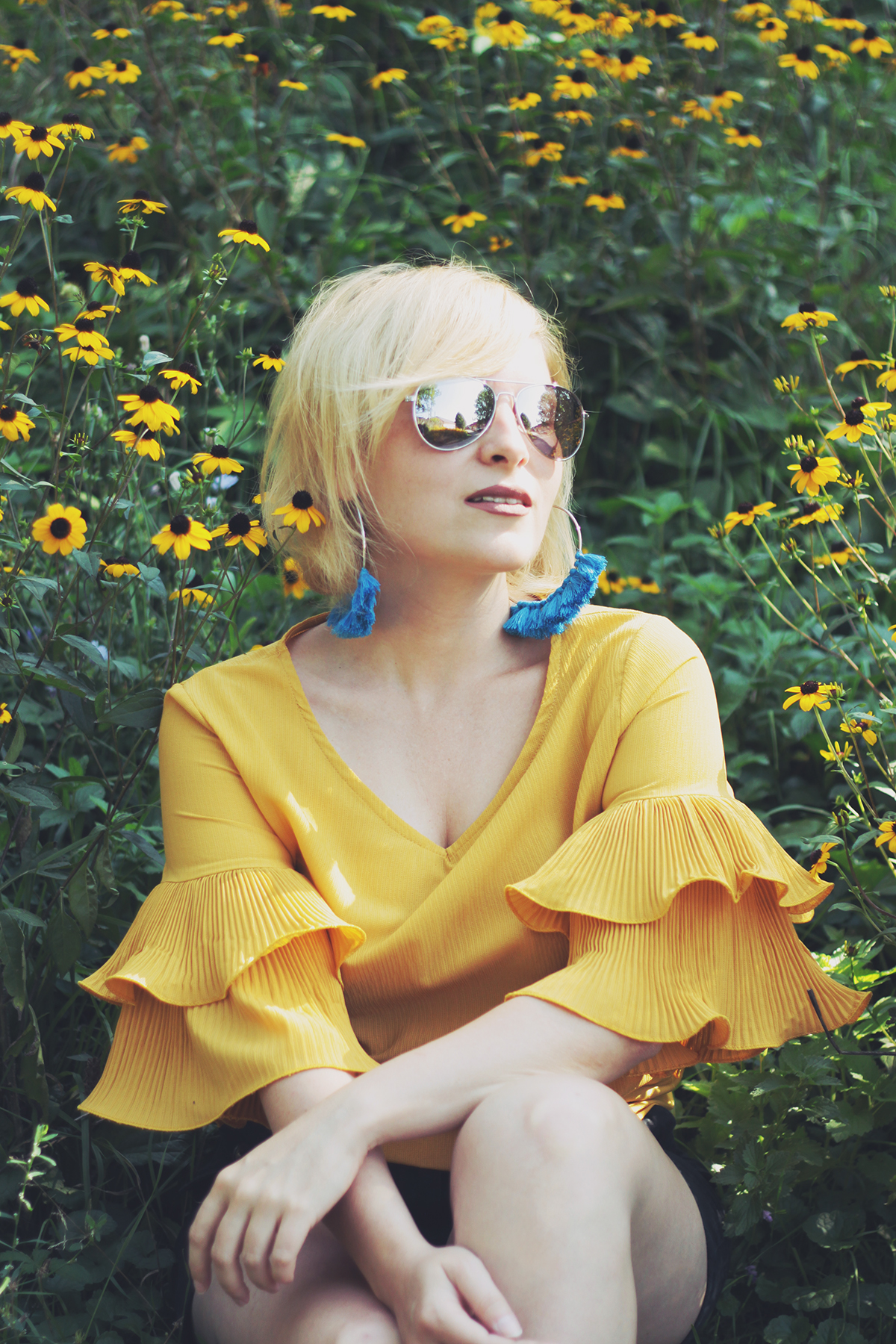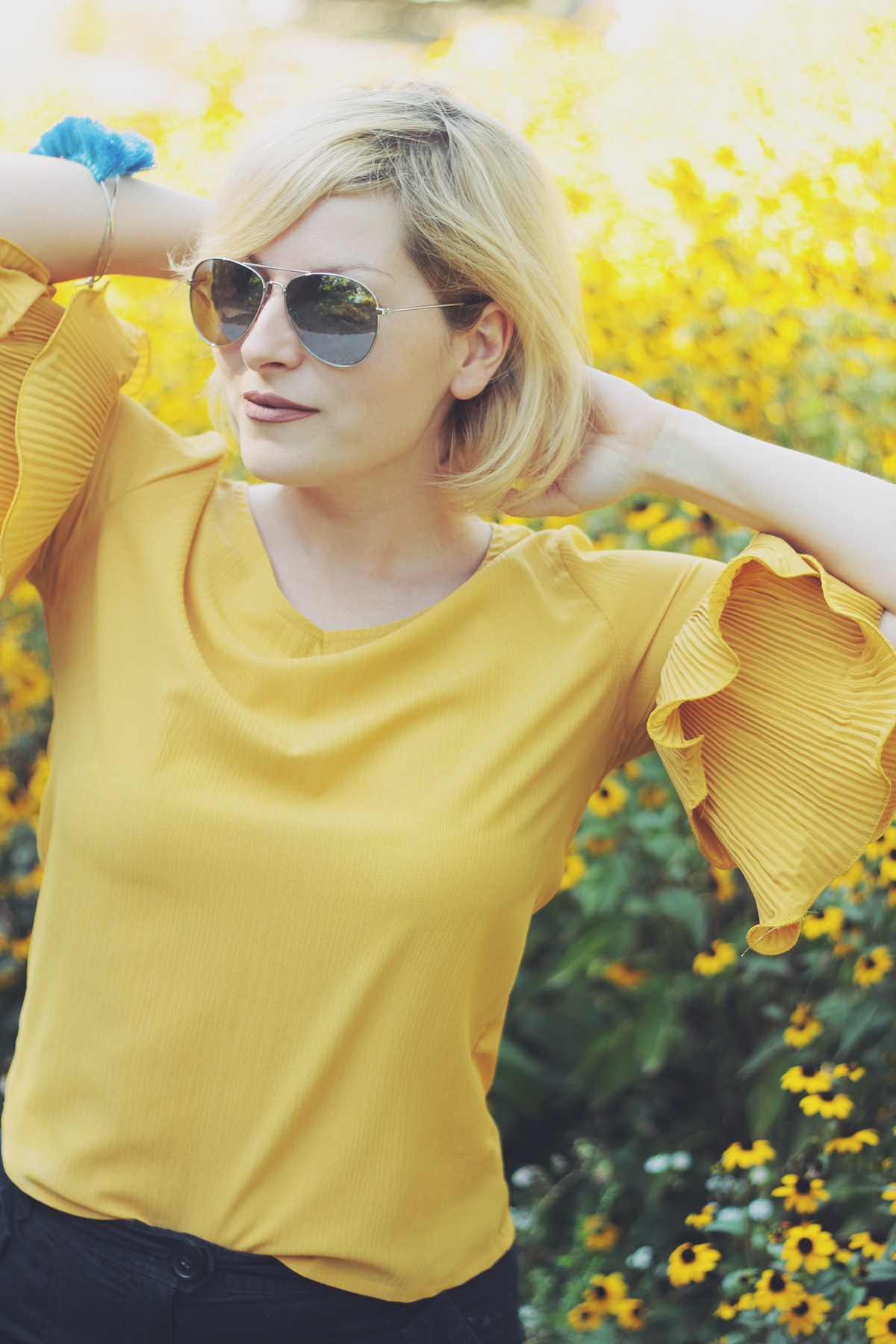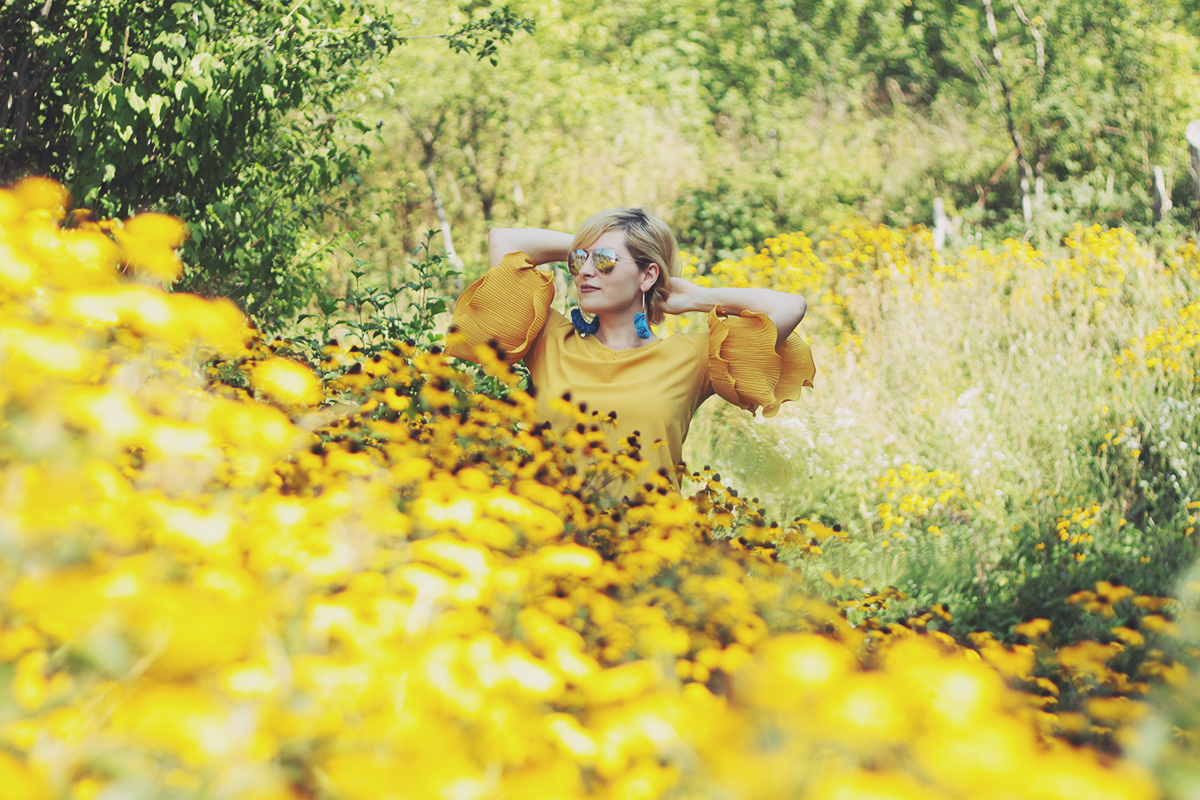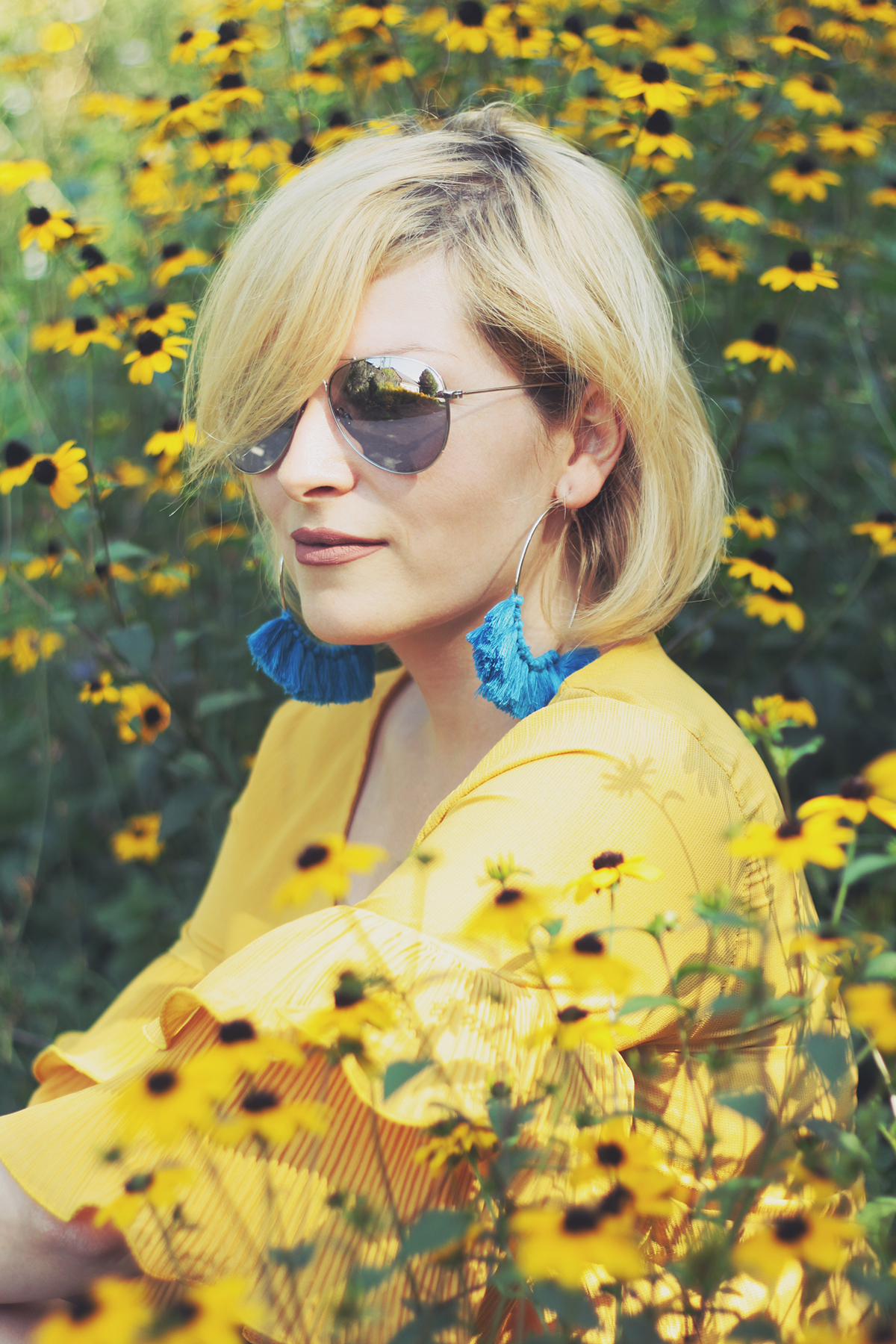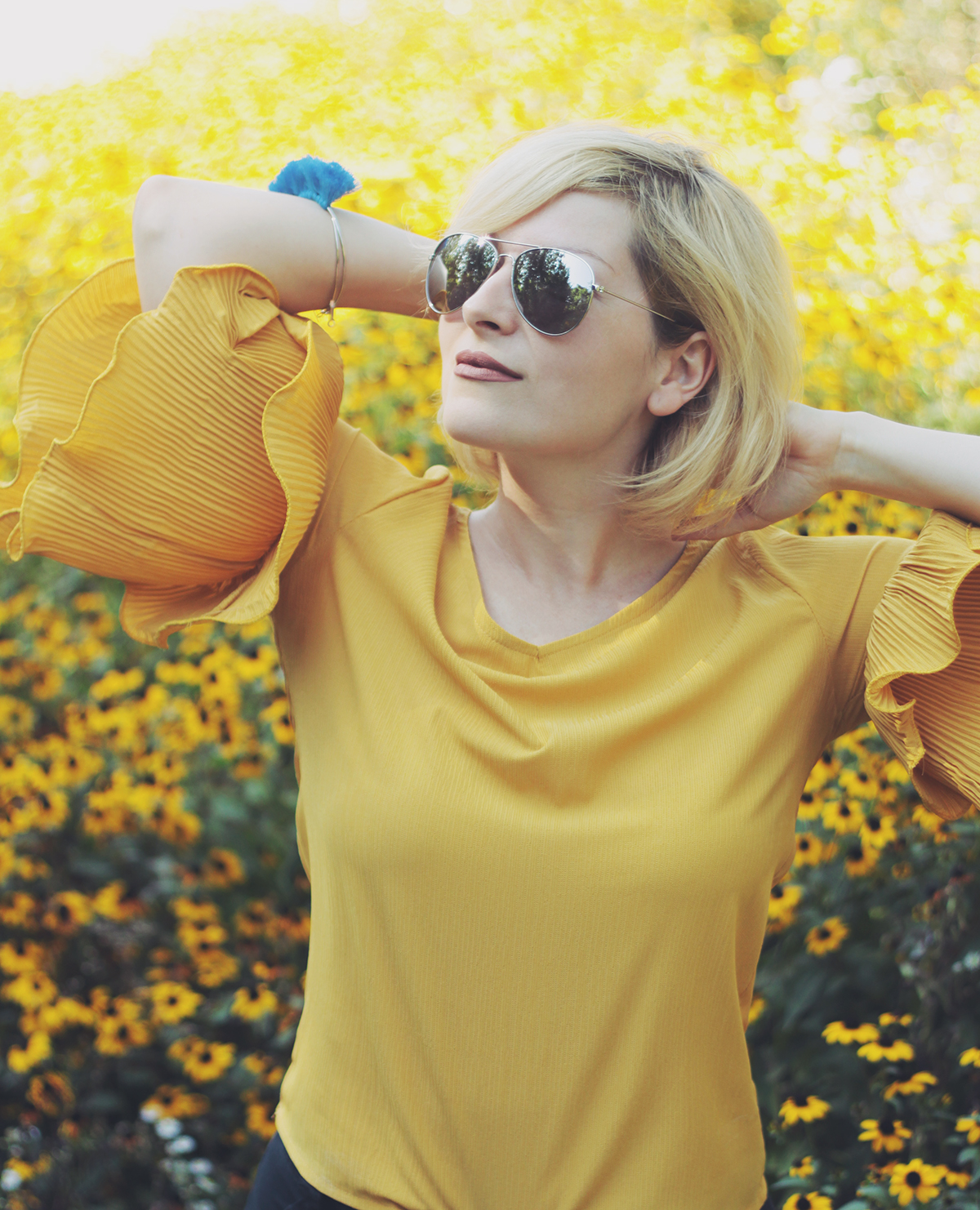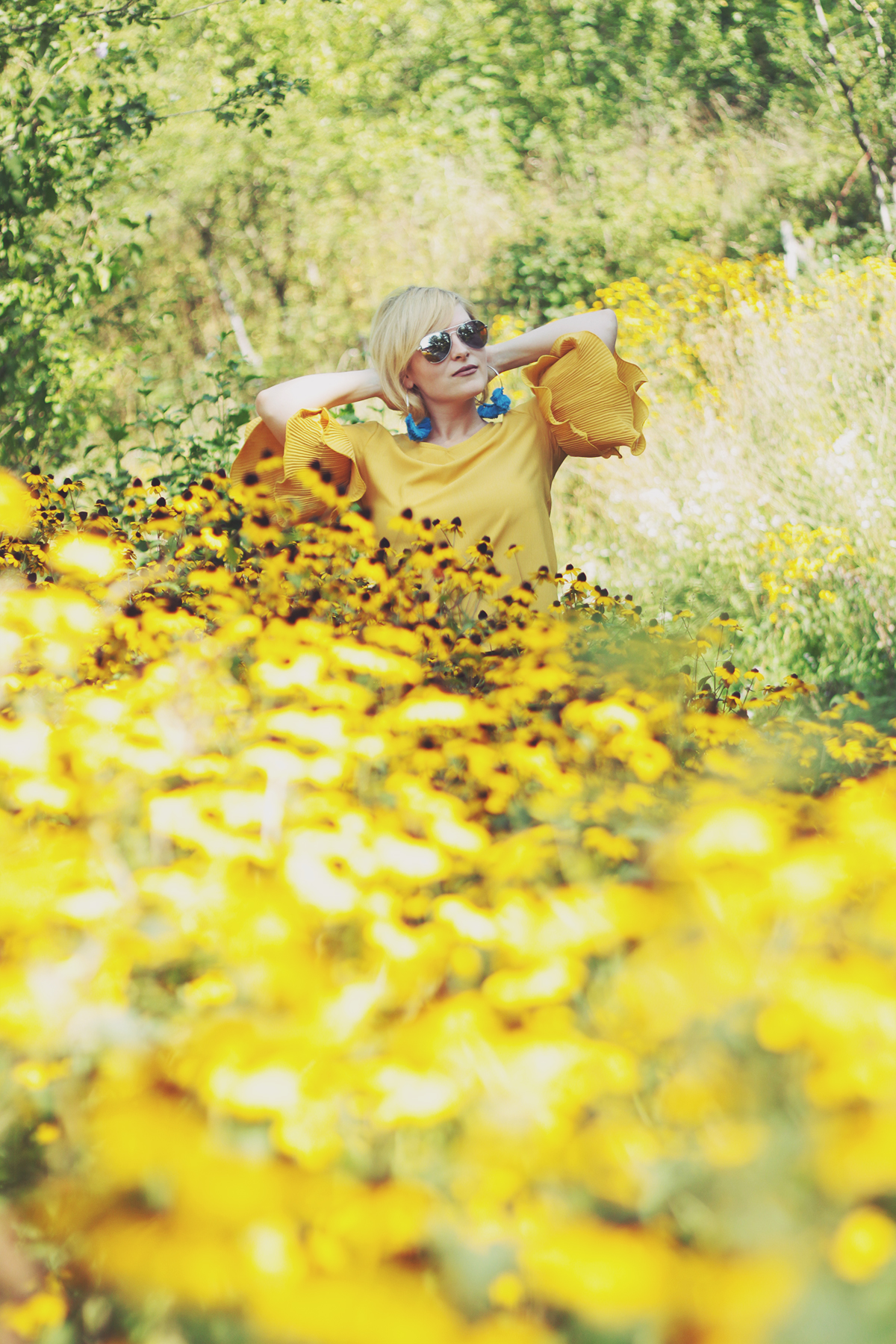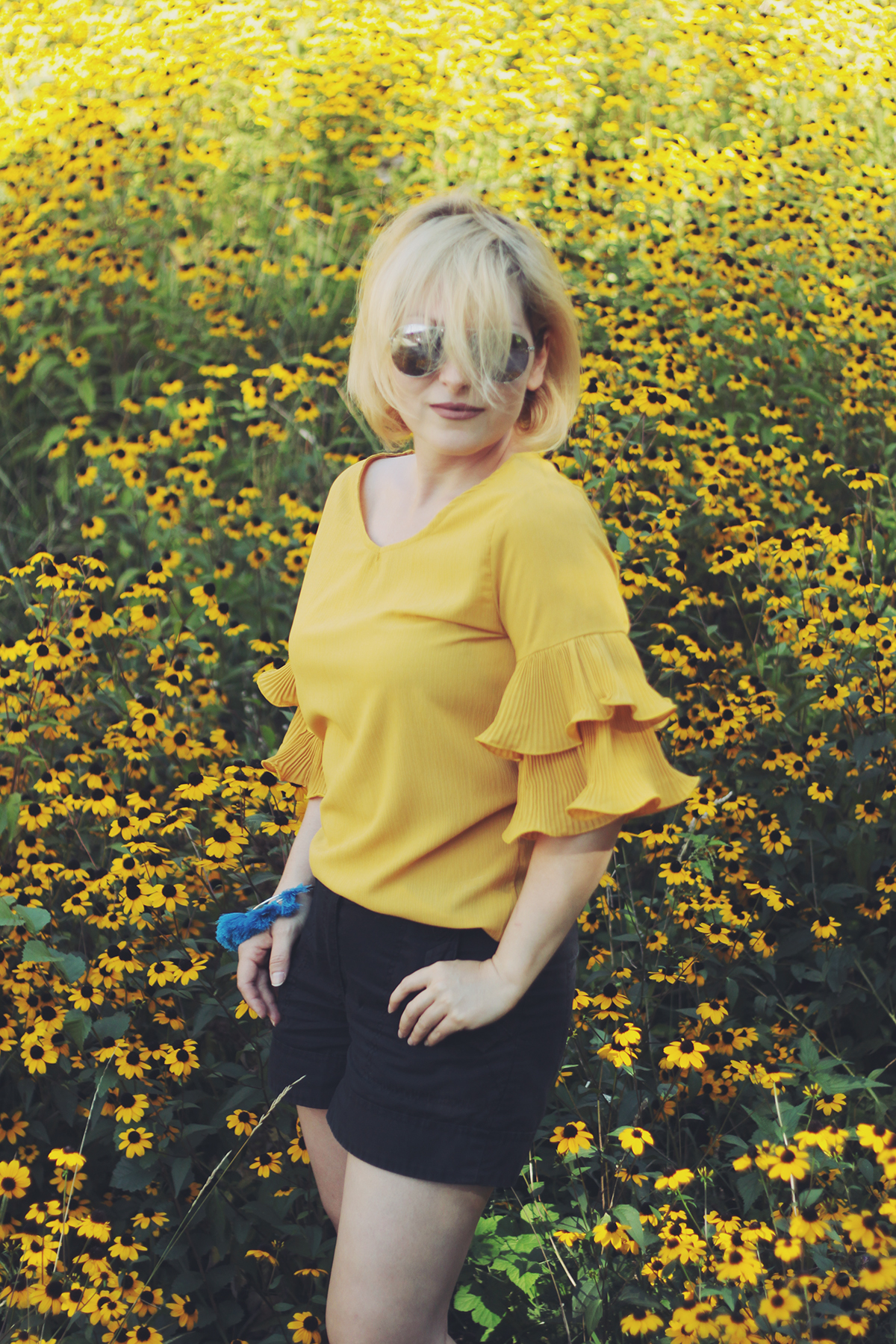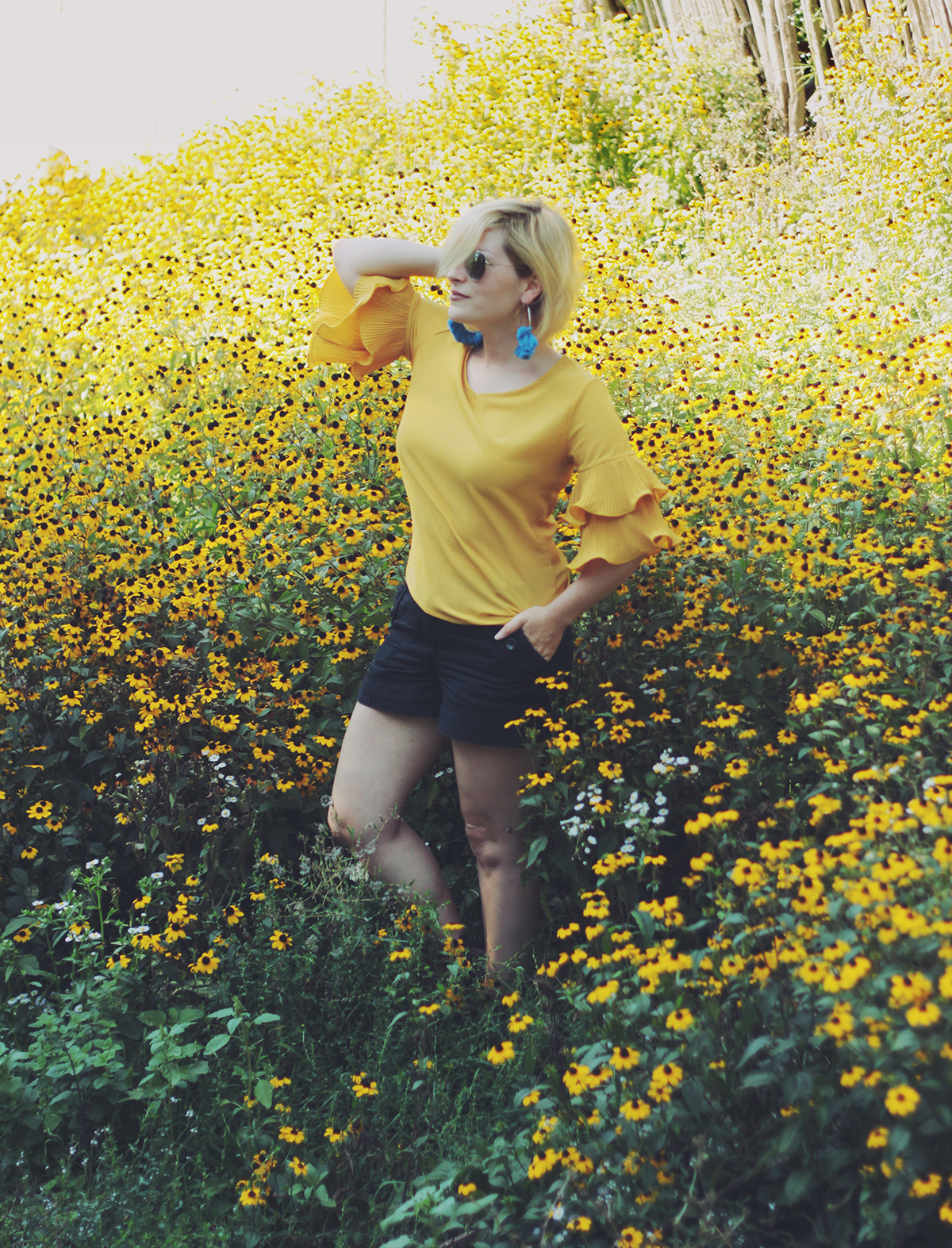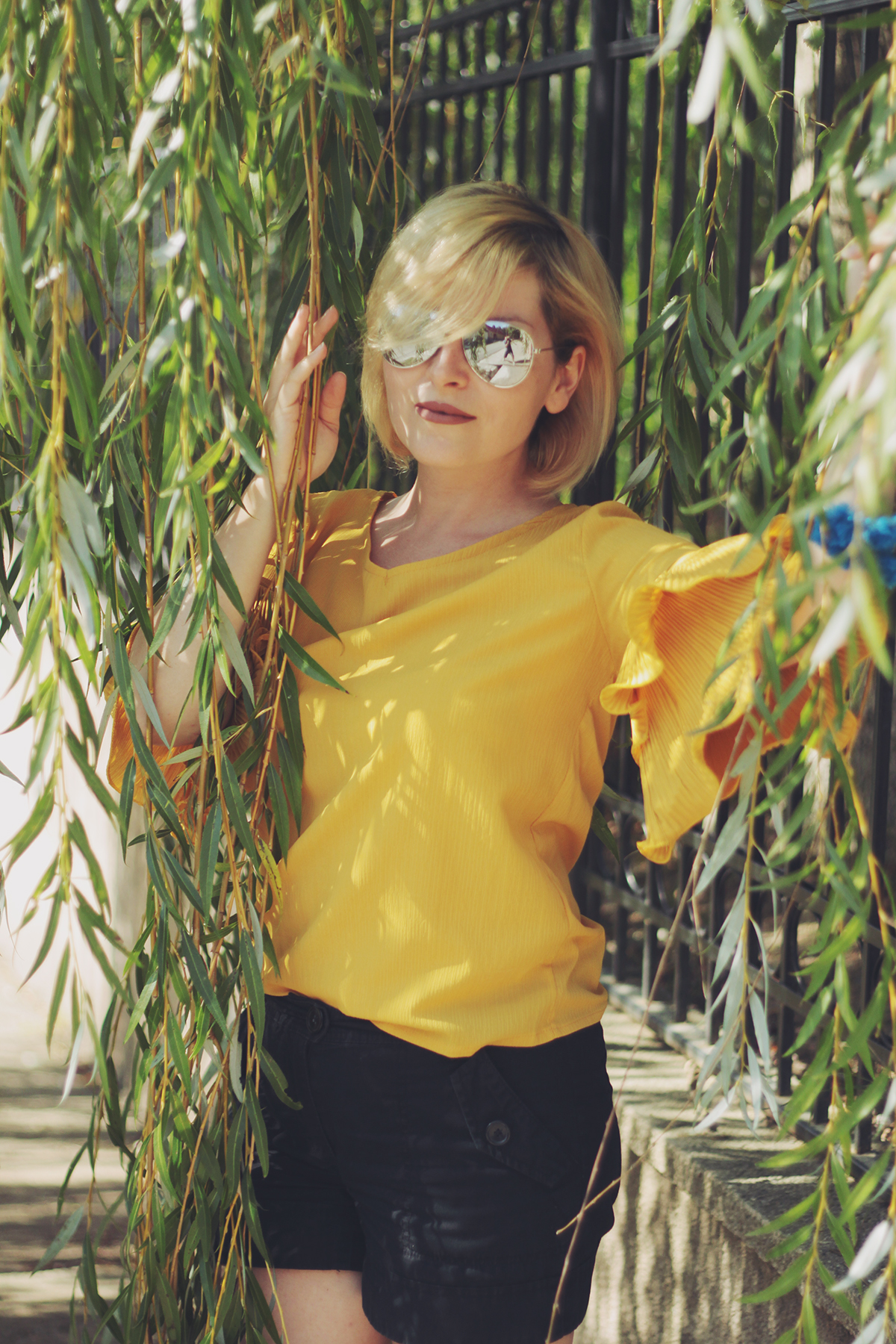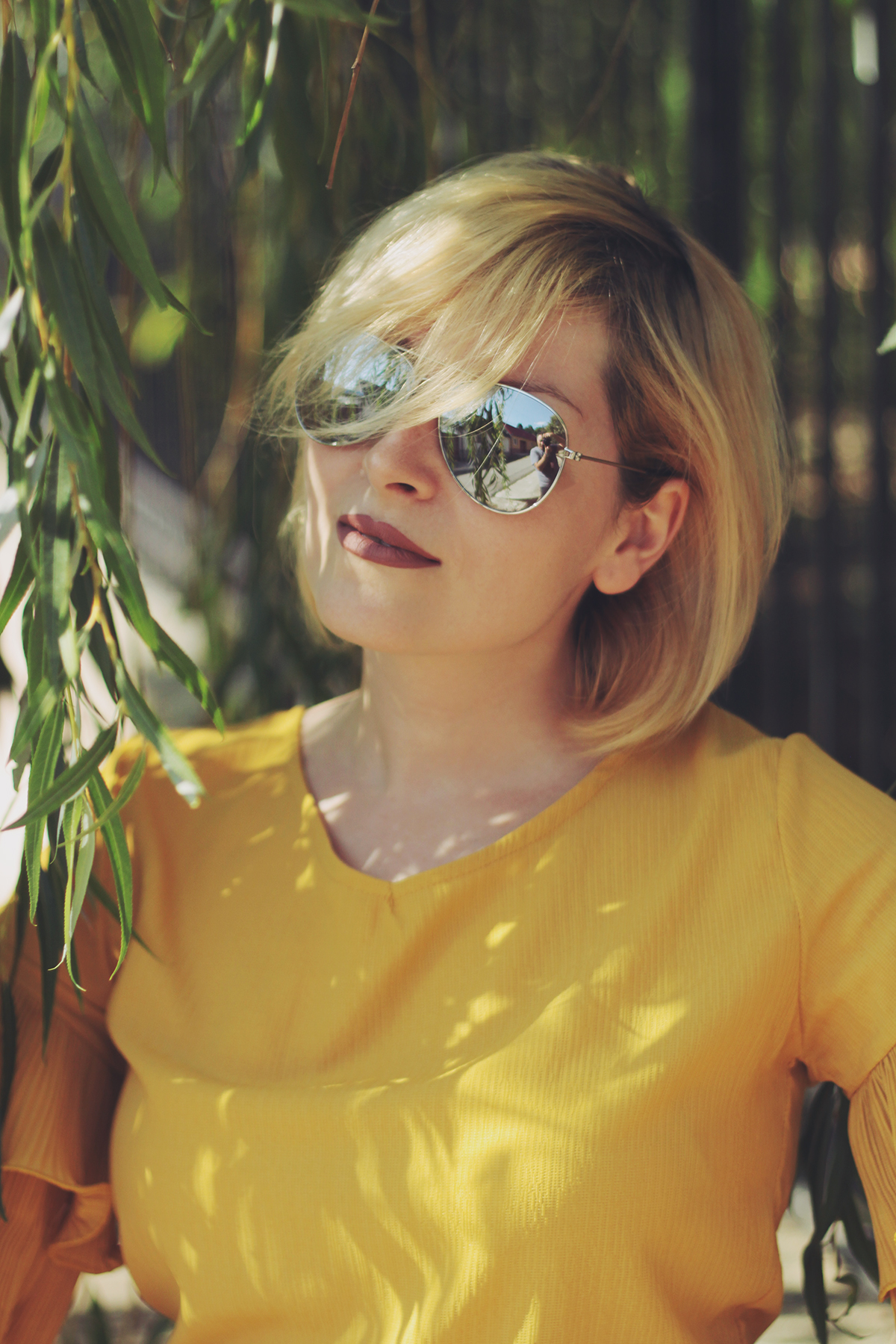 .
Thank you for reading and watching.
Thank you to Zaful for partnering on this post.
.
I'm a social girl, follow me 🙂
Facebook // Instagram // Twitter
.