Today I'm showing you the beautiful autumn we are having here in my little side of the world. No rain for weeks and sunny days make this autumn so rich in fluffy leafs, a carpet of color underneath our feet… it's wonderful! Also this post was supposed to be meant for Summer, but since my travelling and laziness after kept me from doing anything else, now is better than never.
While editing these photos, after a really long time, I opened my iTunes and listened to my old song, songs I had gathered since high-school (I had compact cassettes back then) and went back, because melancholy really hit me hard. I still listen to music but not as hard as I did back then, because I settled, I became more comfortable and my restless years are (hopefully) behind me. Maybe one day I will talk about that more.
After melancholy hit I realized that music and going out with my friends to parties, meeting and never really knowing what new experiences await us, those nights out were the some of best times I could ever have. They prepared me for life on my own, travelling on my own and knowing there are so many different people around me, all with different stories and backgrounds.
Now let's get back to reality. Settle in cozy and enjoy my autumn 🙂
As always,

Wearing: Bohemian Necklace // Banggood.com, Bohemian Rings // Banggood.com, Temporary Tattoos // Banggood.com, Jacket // Sans Souci (thrifted, a very lucky find because it's vegan leather and so, so soft), Denim Shirt // thrifted (this baby blue is to die for, such a flattering color for blondes), Top // H&M, Jeans // C&A, Boots // Primark London, Earrings // H&M.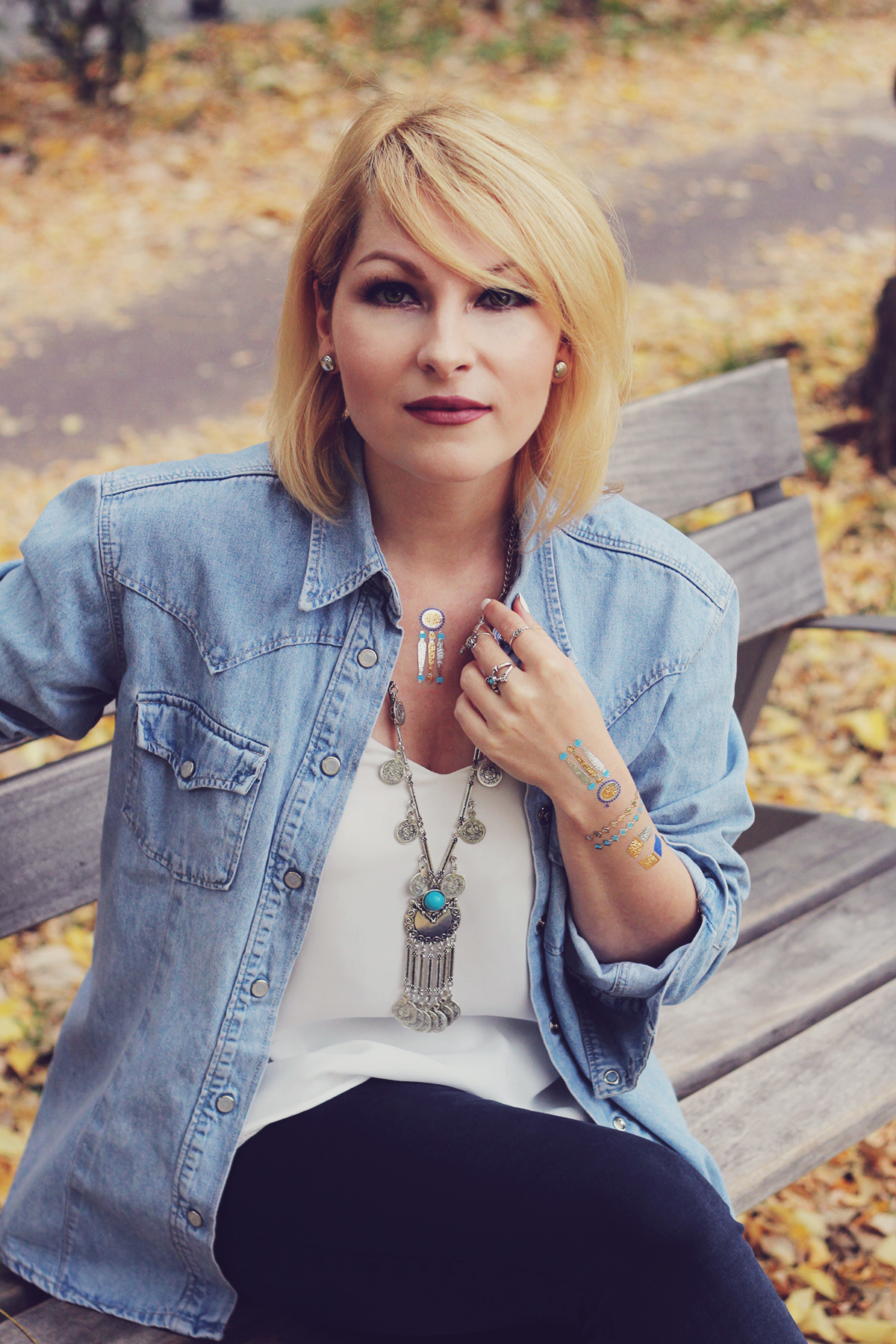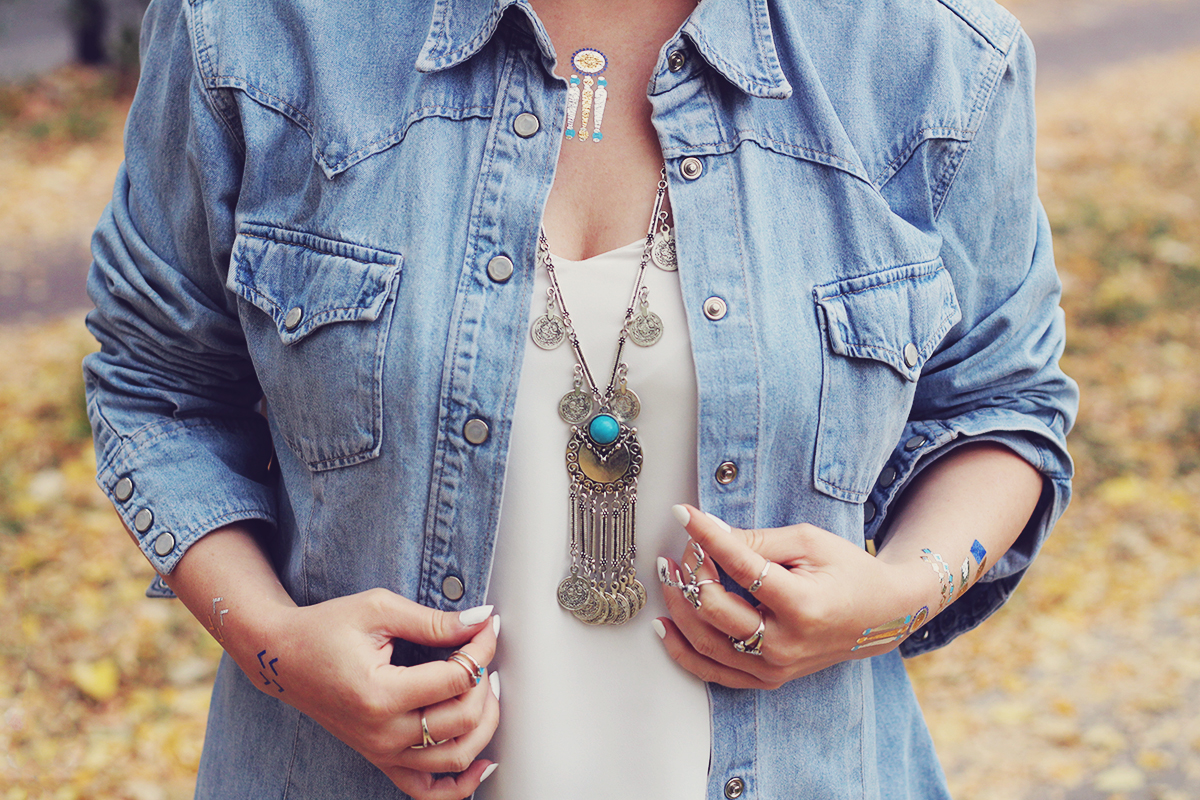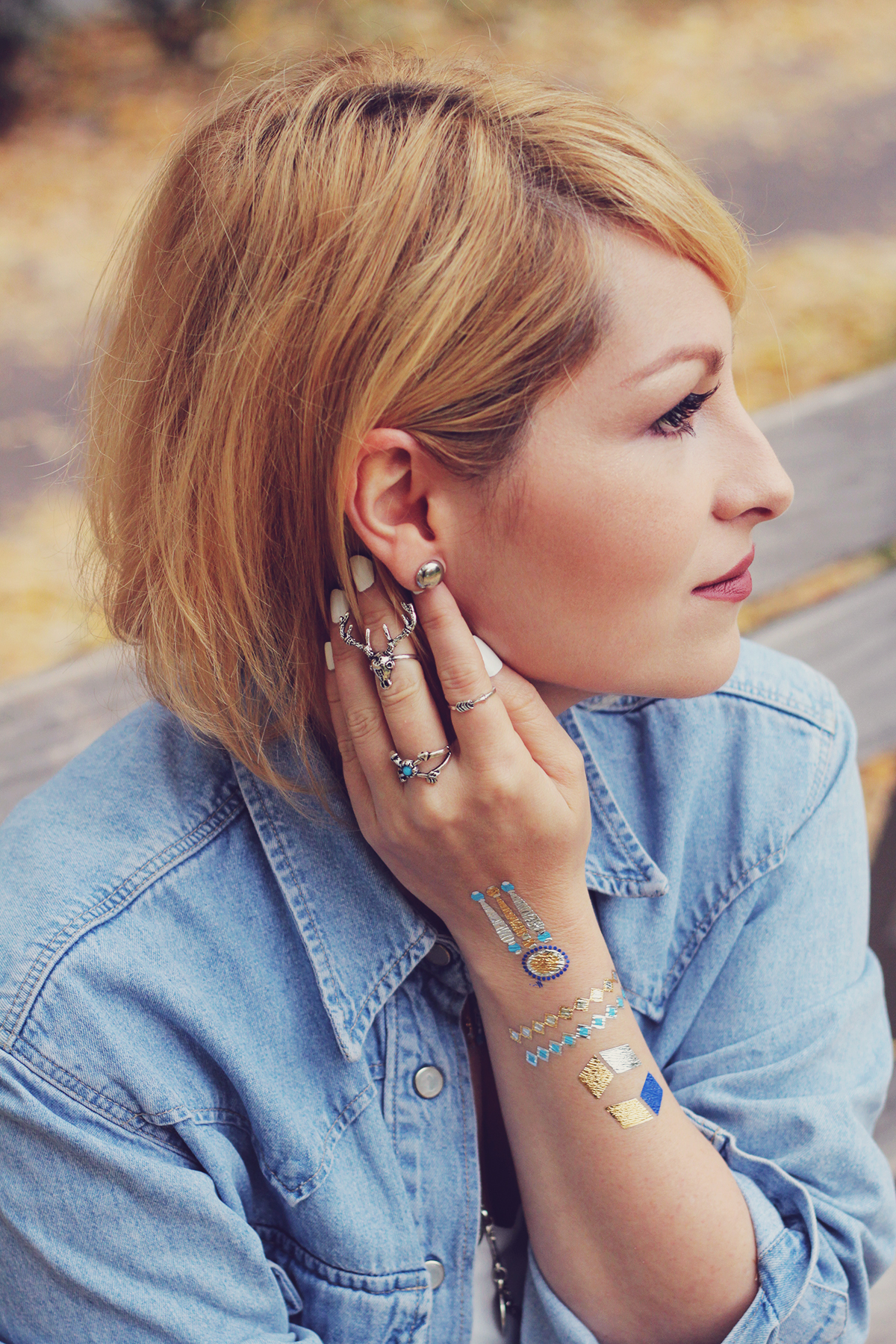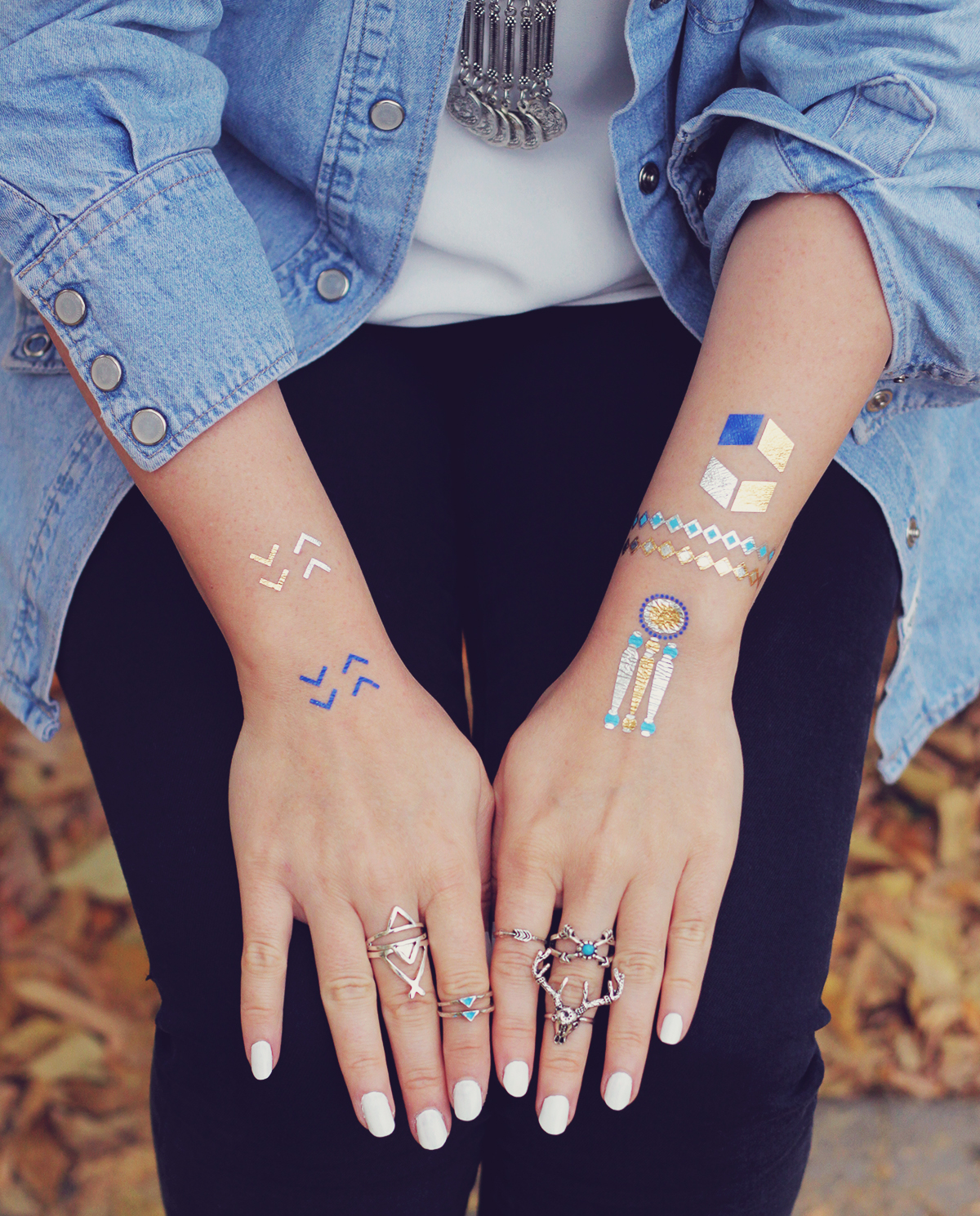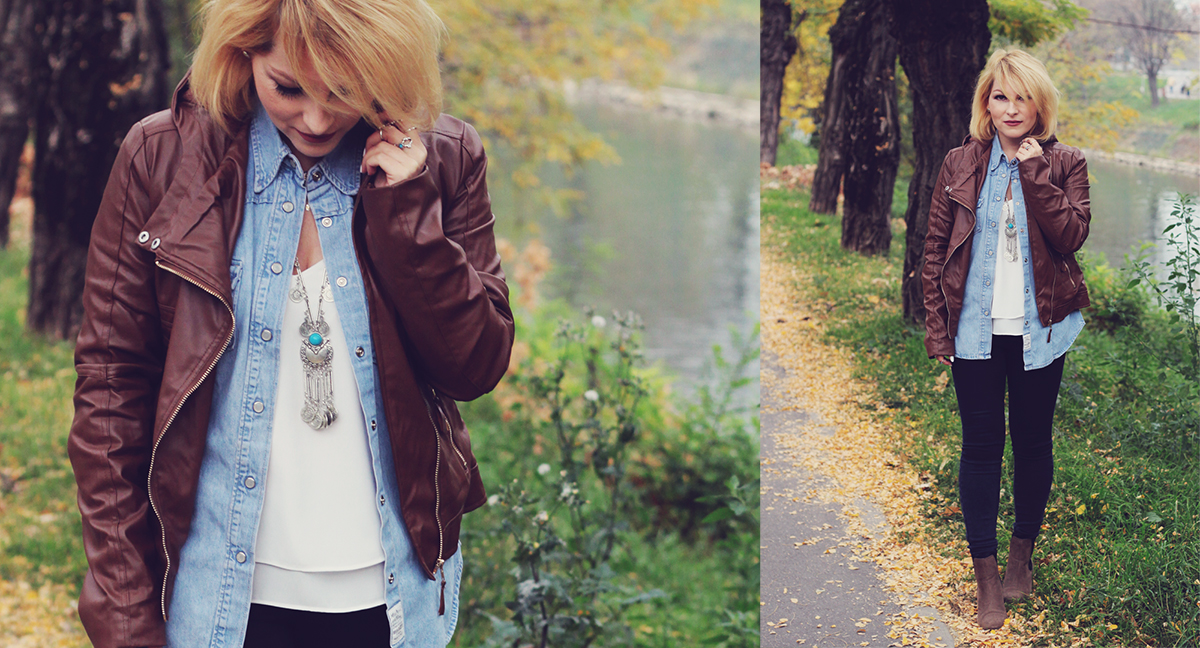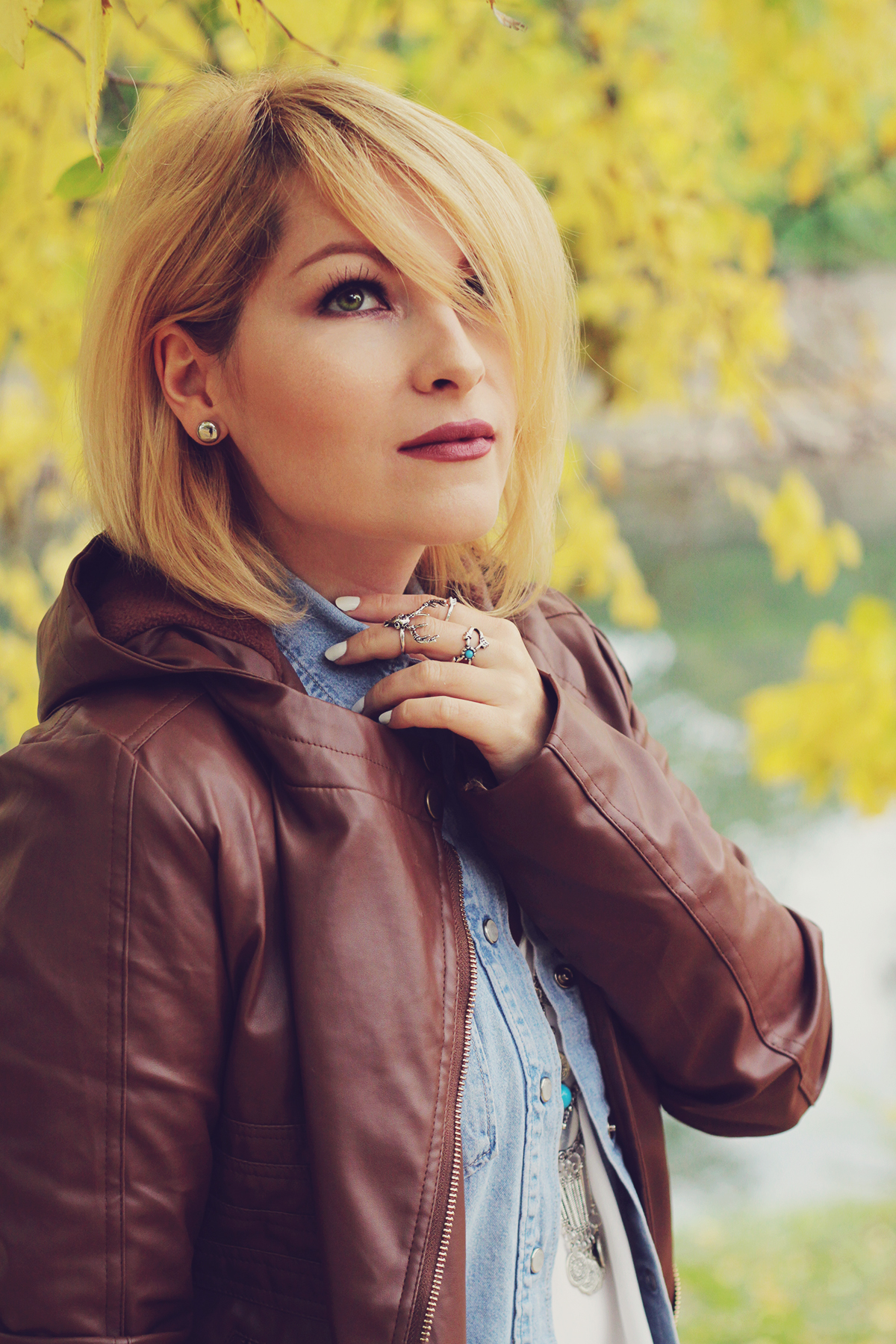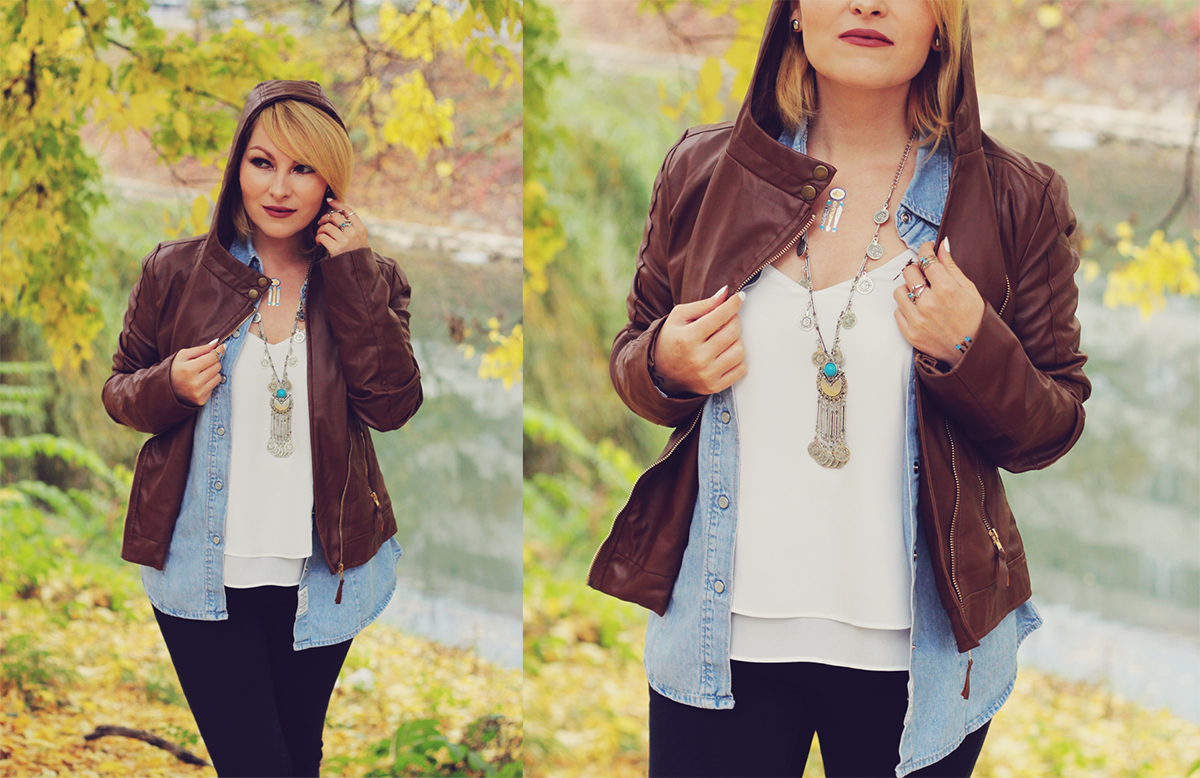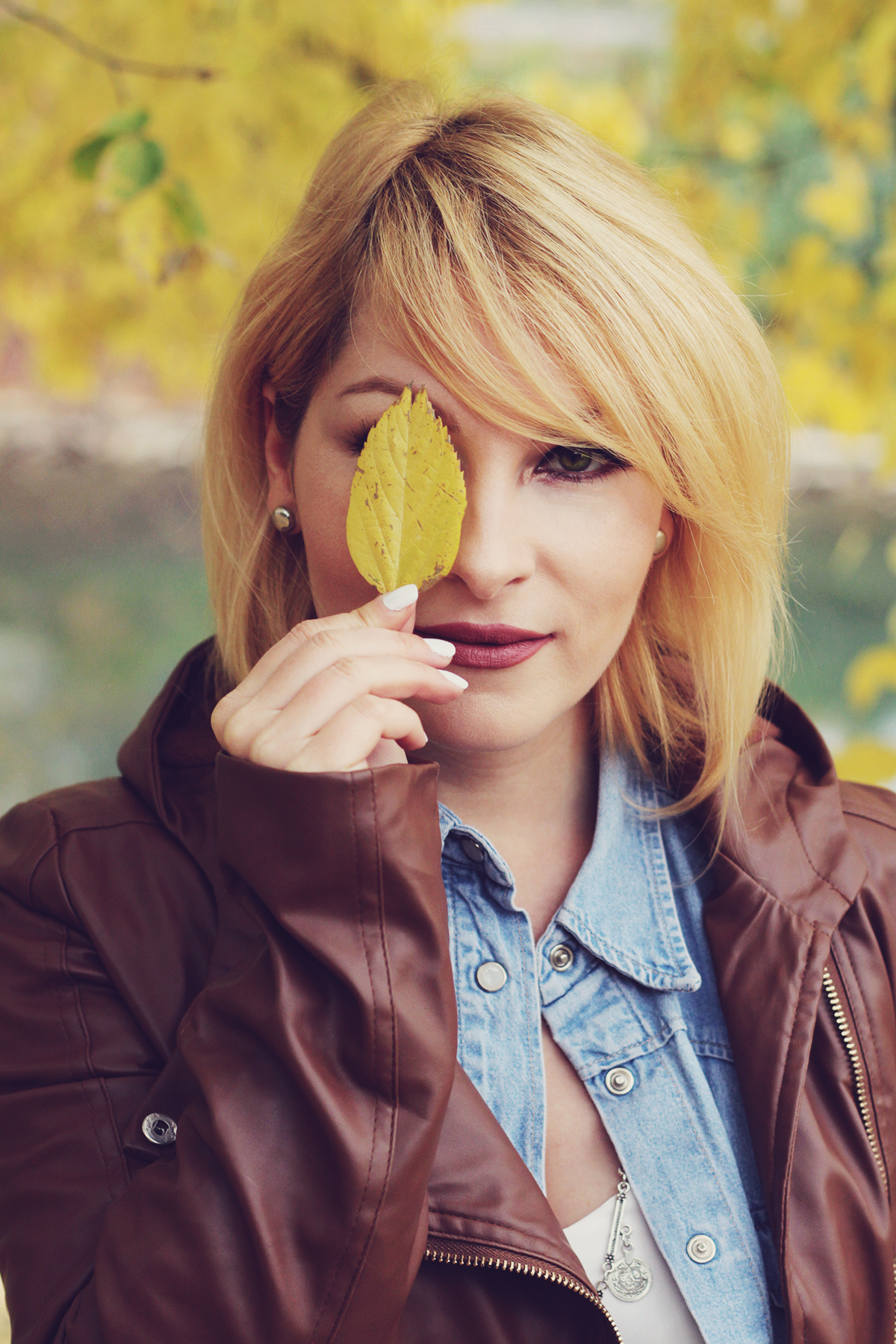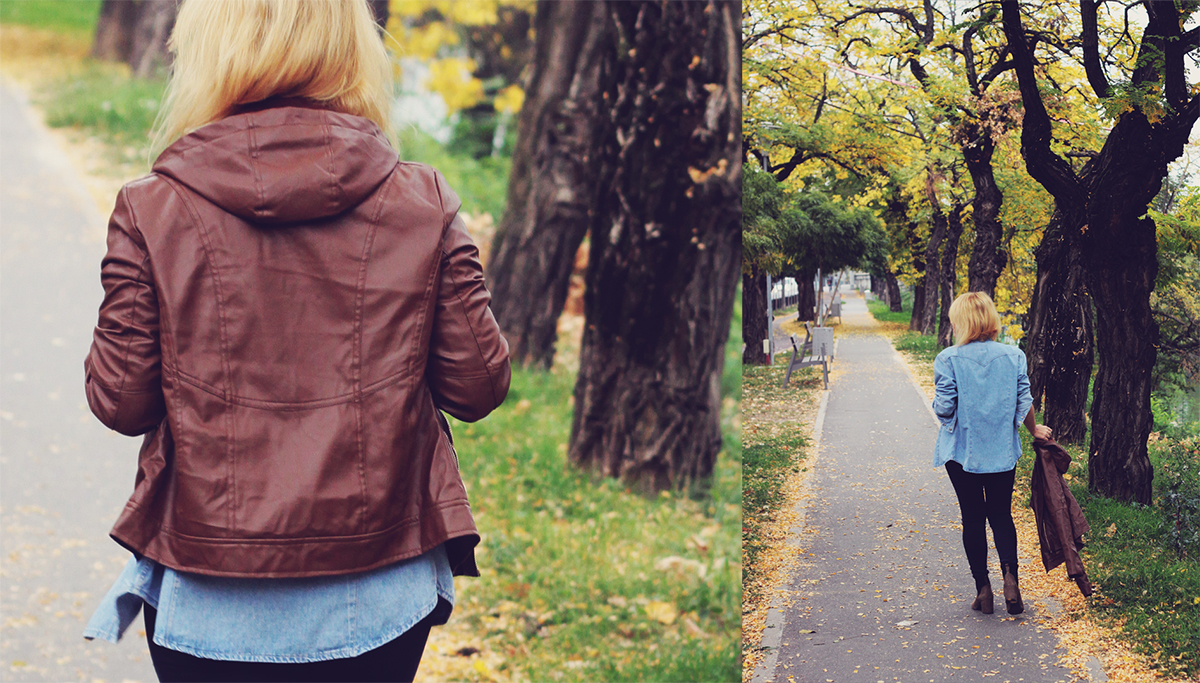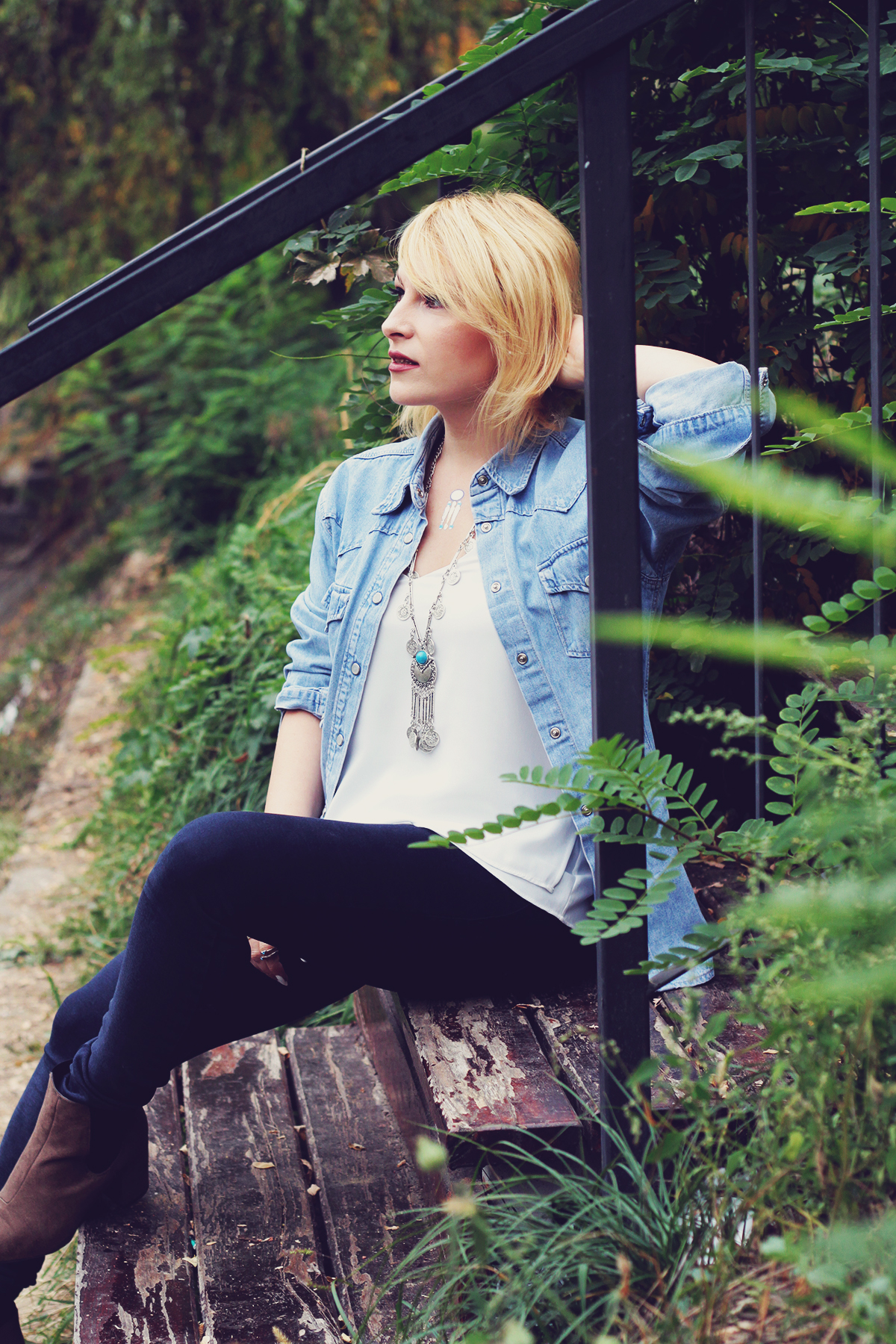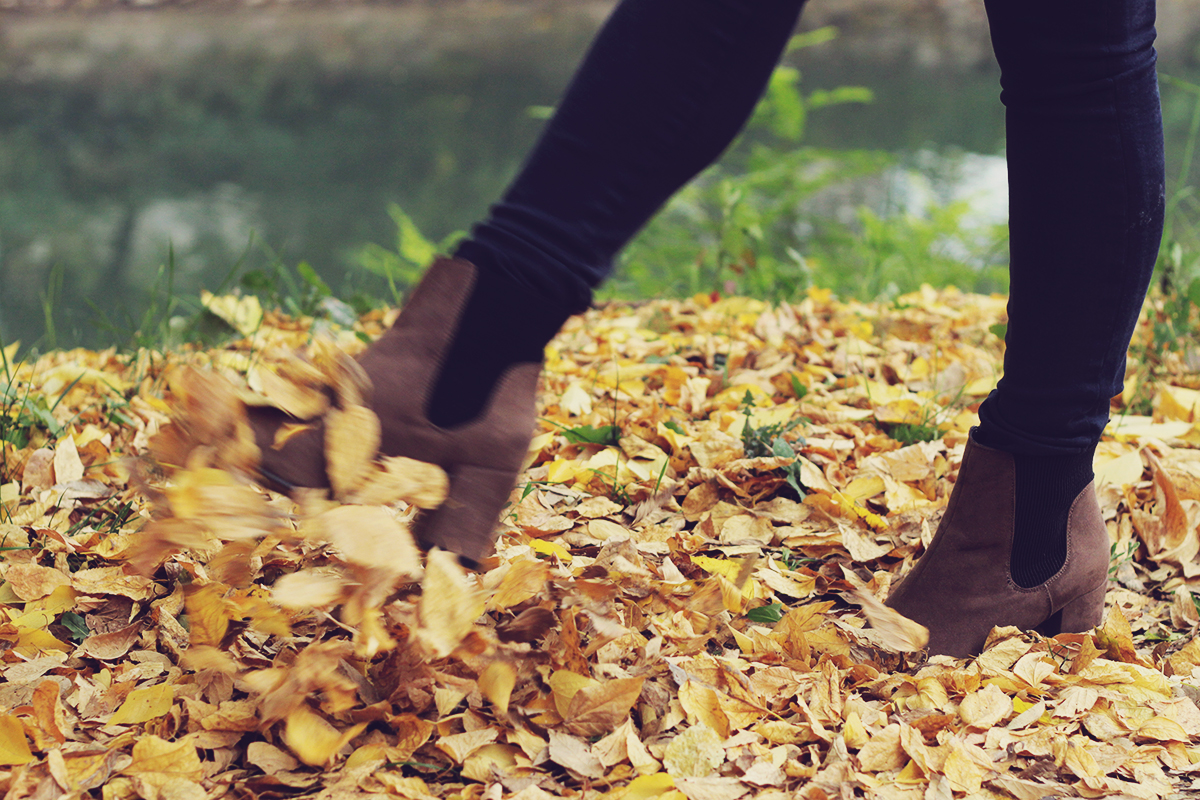 .
Thank you for reading and watching.
Thank you to Banggood.com for partnering on this post.
.
I'm a social girl, follow me 🙂
Facebook // Instagram // Twitter
.