Welcome back, dahlings. Let me set you in the mood for scary, frightening, spooky, ghoulish and fun Halloween costume ideas. I love Halloween but even more than that I love dressing up and preparing for a frightening night out. Let all the vampires come out and play. Today's Halloween wishlist comes from Banggood.com. There you can find, just like the title says, all your Halloween costumes in one place. Below my top picks from their website.
Click on the links below to shop: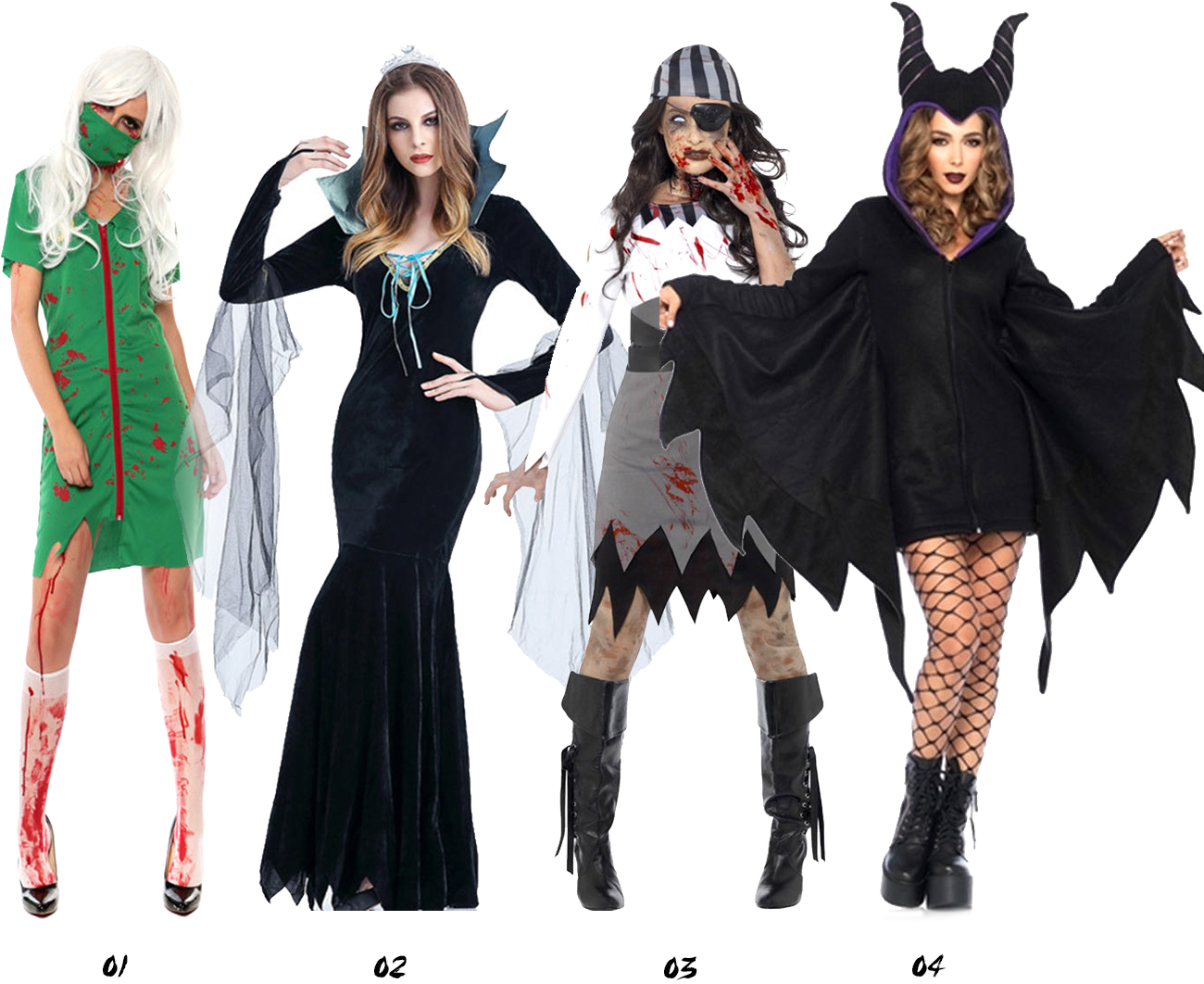 01. Here  02. Here  03. Here  04. Here
.