Isn't that what we are all excited about starting now? Cozy, super comfortable sweaters to get ourselves into and forget the cold weather outside. Zaful has brand new sweaters ready for you. Below are my top picks from their website. Also you should take a peek at their Sale Festival. Happy shopping 🙂
Click on the links below to shop: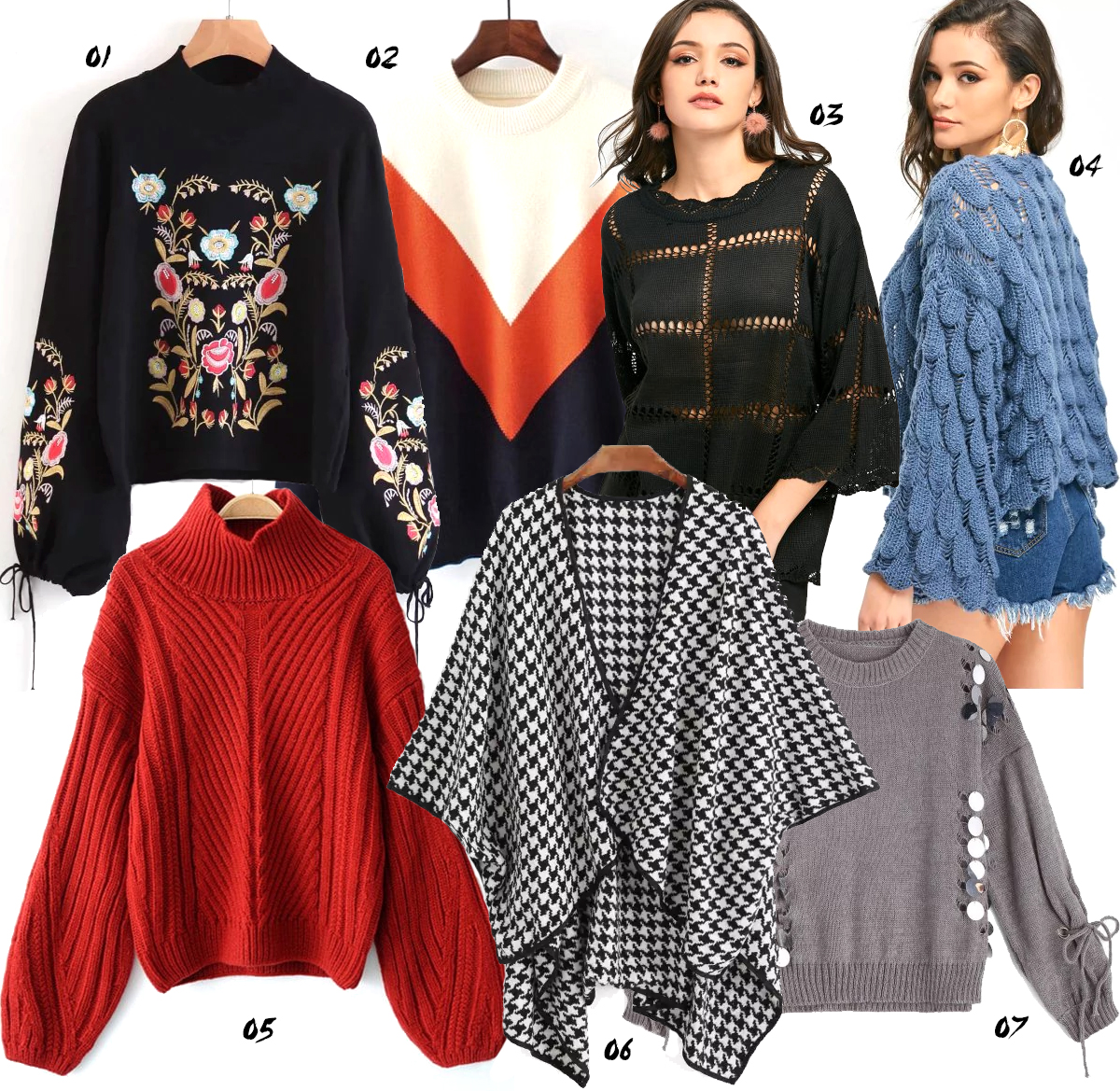 01. Here  02. Here  03. Here  04. Here  05. Here  06. Here  07. Here
.