Before I begin… how awesome are these clear boots I'm wearing today? The bomb. Gonna wear the hell out of them next Spring. If you don't know the trend I suggest you pop in and have a look on my previous post here and read all about it.
And now let's get down to business. This year I decided I want to start investing in brands I've been dying to have in my closet since high-school. After years spending endlessly and without any thought whatsoever, I now covet those designer pieces that will last, that are timeless and beautiful in my eyes.
You don't have to go straight to the source, personally the best way to start is vintage. You can find bloggers like me that offer inspiration: blending old and new, affordable and really expensive. For a while I've been hinting at this on my blog, and now is the time I switch and do this full time.
Vintage and thrift shops are your first destination. Look for those when you travel abroad, search for flea markets and look for them where you live. Go into those shops where you thought you would never in a million years enter to shop. You never know what treasures await you. My first buys were a pair of vintage Fendi earrings I got for my birthday this year, online. Since then I got my hands on a Kenzo Jungle brooch (I've been wearing it a lot) and a beautiful vintage Swarovski brooch that I have yet to introduce to you (I will soon enough).
Personally I think you should invest in designer bags above anything else and in those that will never, ever loose their worth. You all know what I'm talking about: the classic Chanel bags. With millions of options available now, I thing vintage designer jewelry are a good start and then build from there. I used to have lots of clothes that were trendy one month and gone the other. I buy smart now, and even though I already have 2 closets full of clothes, I never seem to get rid of them. Those that are old I wear as pijamas or just for lounging at home. Each old garment of mine has a memory, something personal, e feeling when I bought it. That I can never lose.
I visit thrift shops now. I get lost in each material and smell. I find beautiful things that bring me joy.
Today I'm showing you 3 pieces found in a near by thrift shop where we live. A long trench that had wooden buttons and is a size up for me. I removed them and send it to the cleaners to get it properly ironed. Next Spring I will give it a new look and new buttons. Right now, clean as it is, looks gorgeous. The green long short I just had to have because of it's color.
Another lucky find were these Stella McCartney pants, half velvet, half cotton. Gorgeous and just my size. As a tip when you spot vintage designer clothes of any kind is to look for those small details: the logo should appear on any zipper, button, lining and inside pockets (for bags). Same for designer jewelry. Usually look for where they are made, some prefer China, but any vintage luxury brand will usually have the "Made in France, Japan, etc" tag. Anything but China.
Hope this mini shopping guide was useful for you.
As always,

Wearing: Long Trench // thrifted, Clear Transparent Heels // Rosegal, Rhinestone Pineapple Earrings // Rosegal, Silk Top // H&M Conscious (thrifted), Pants // Stella McCartney (thrifted), Vintage Brooch // Kenzo Jungle.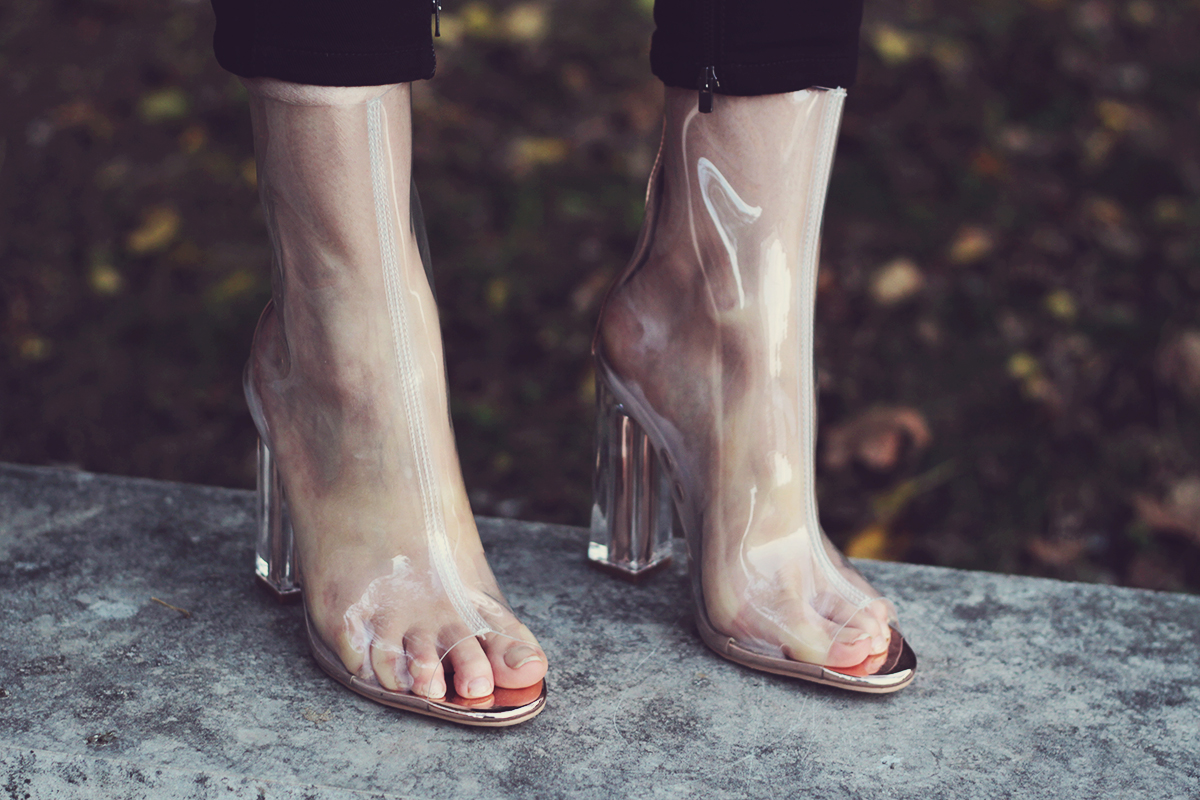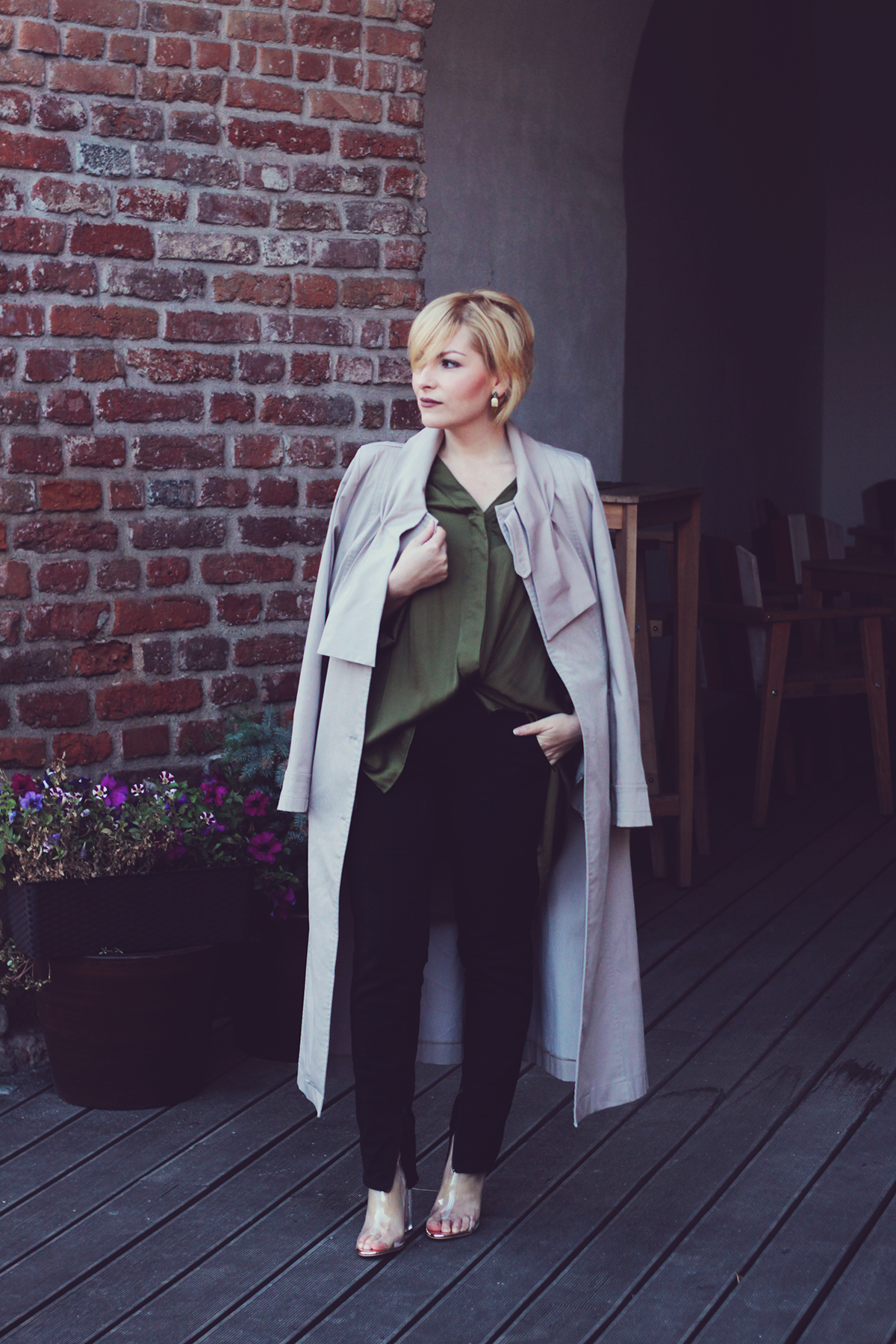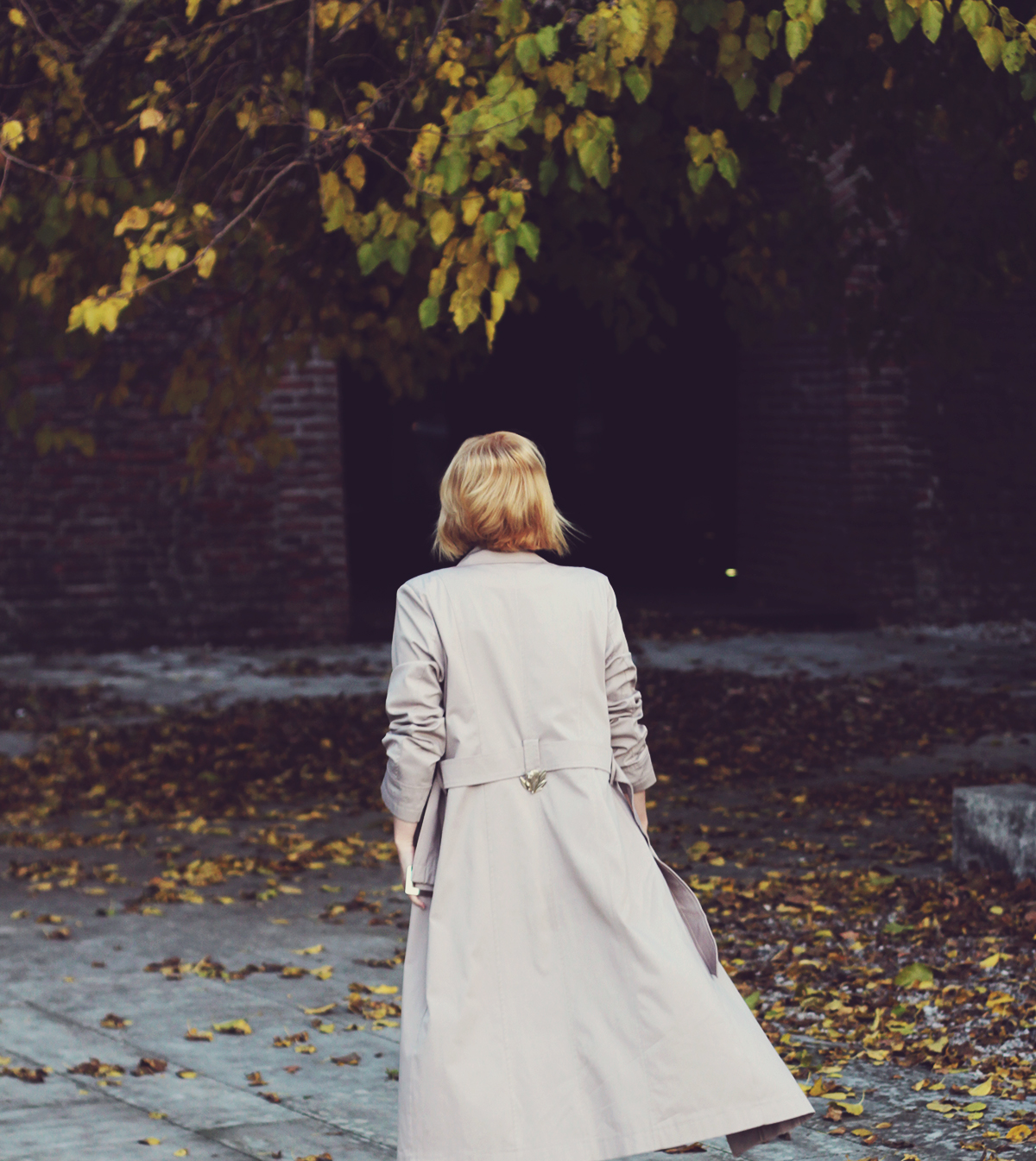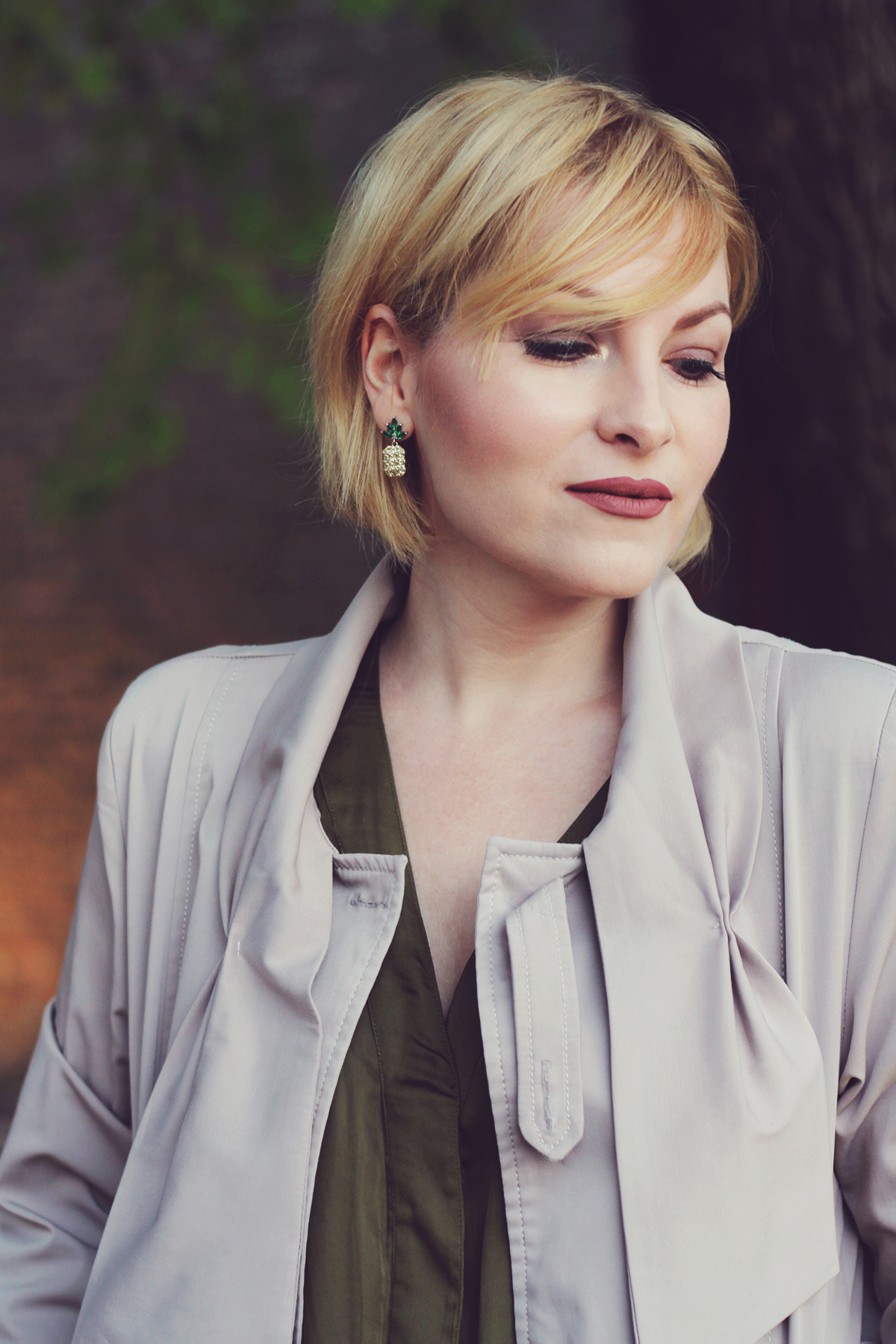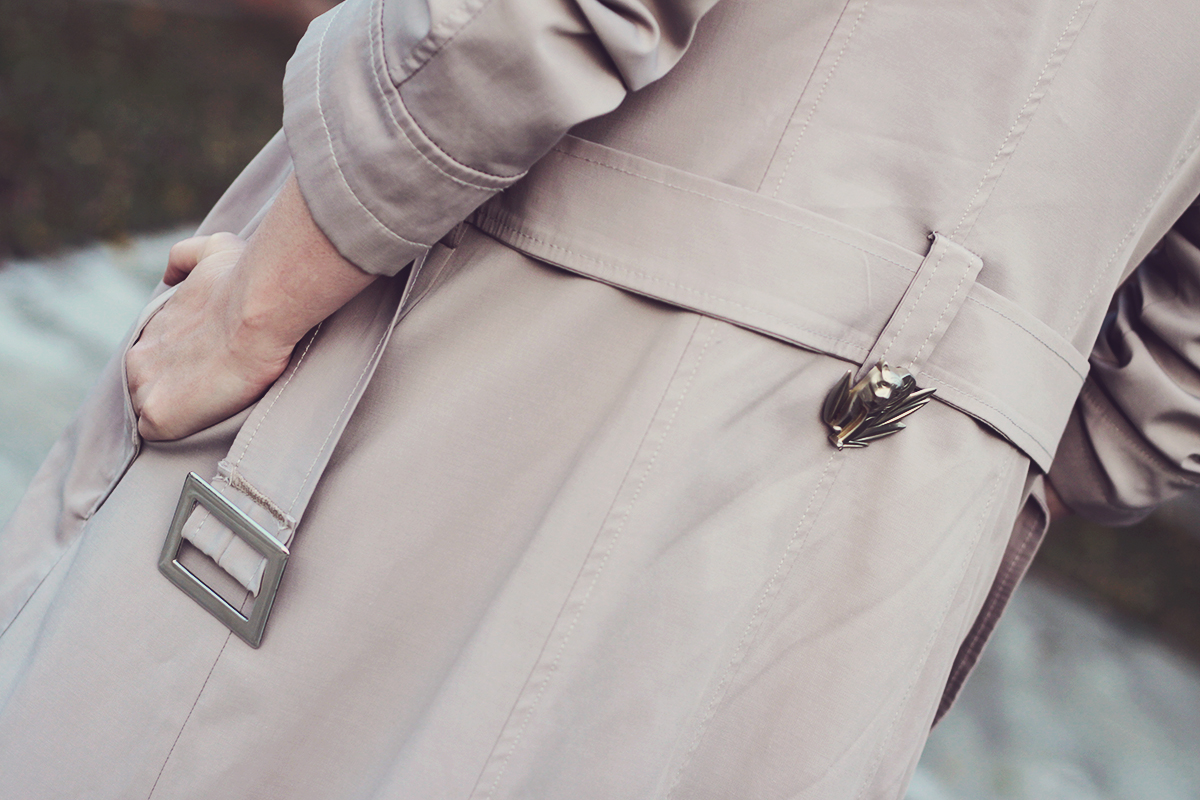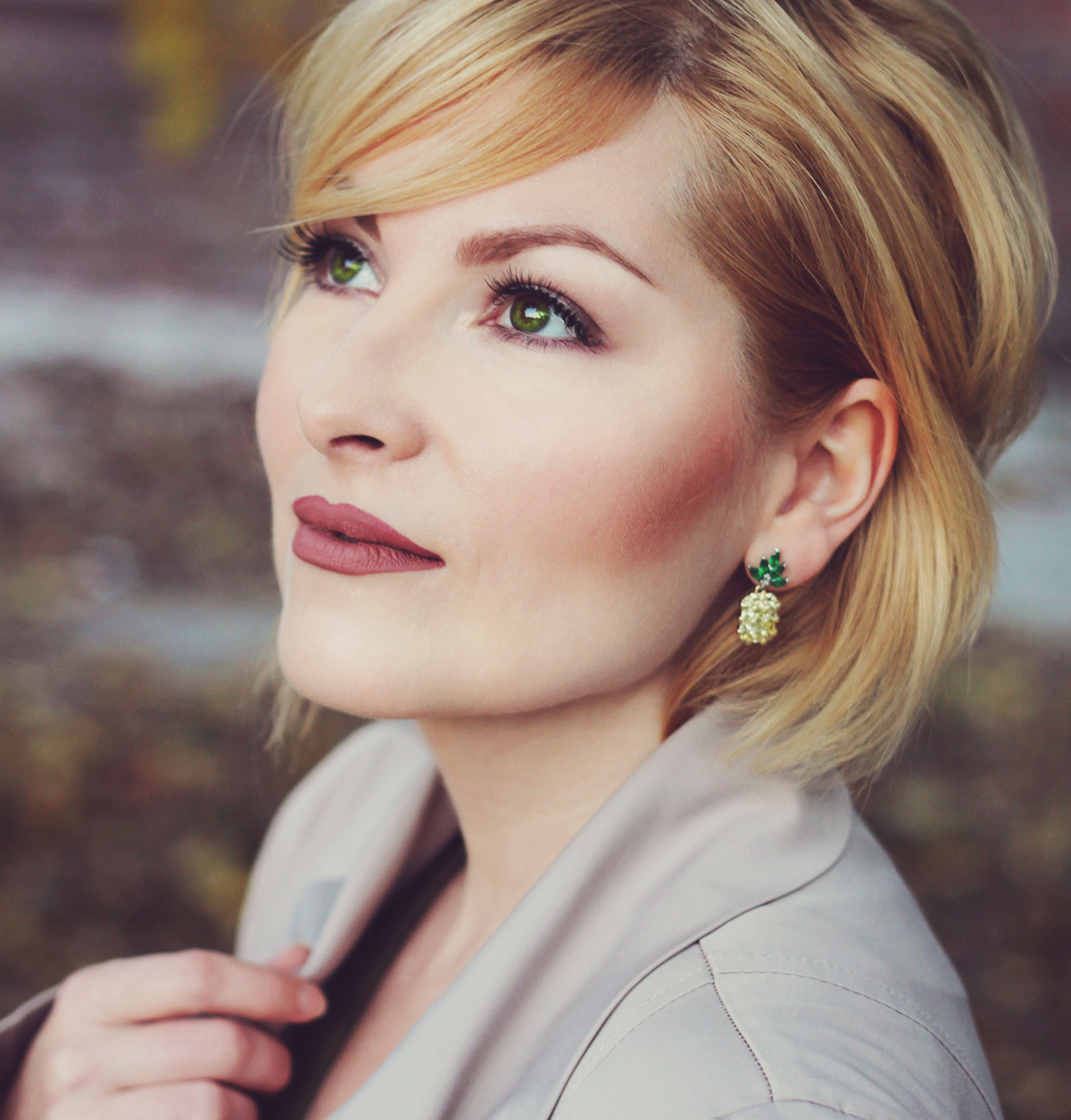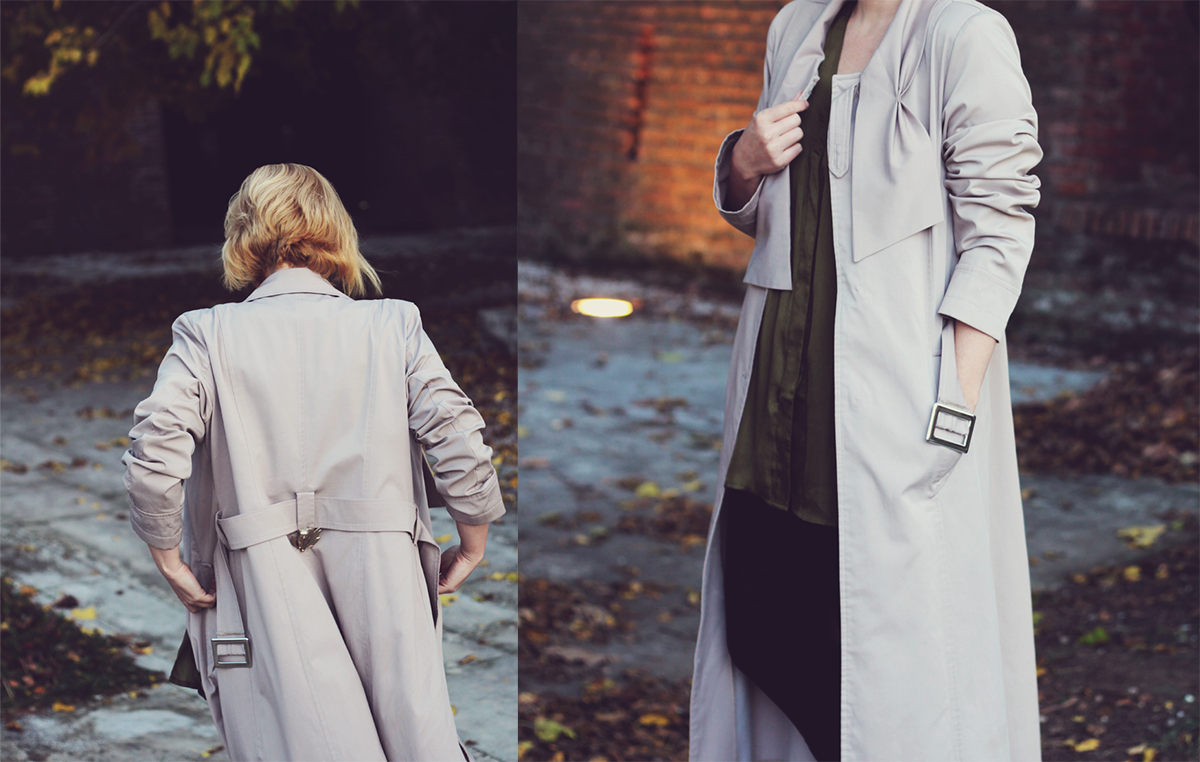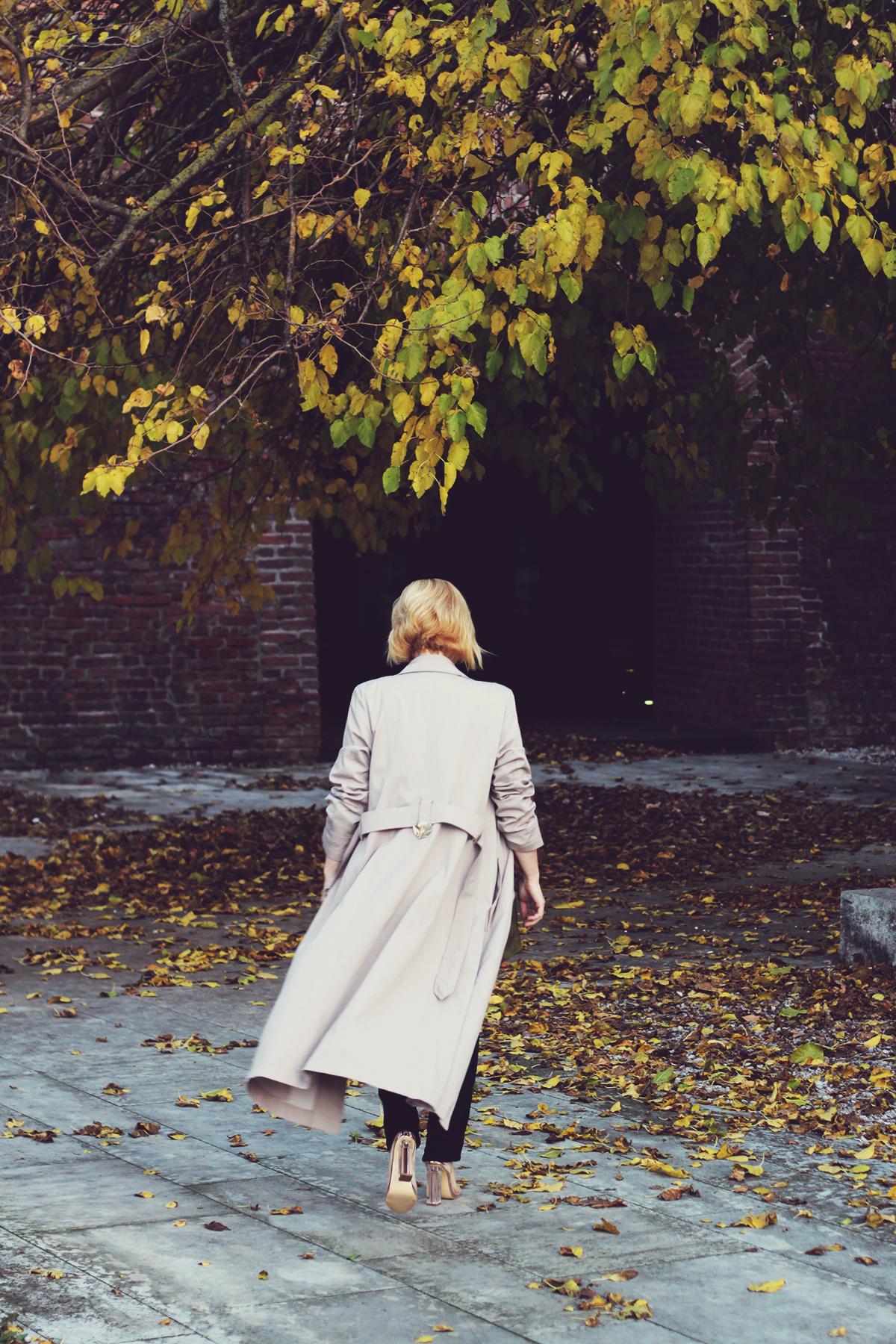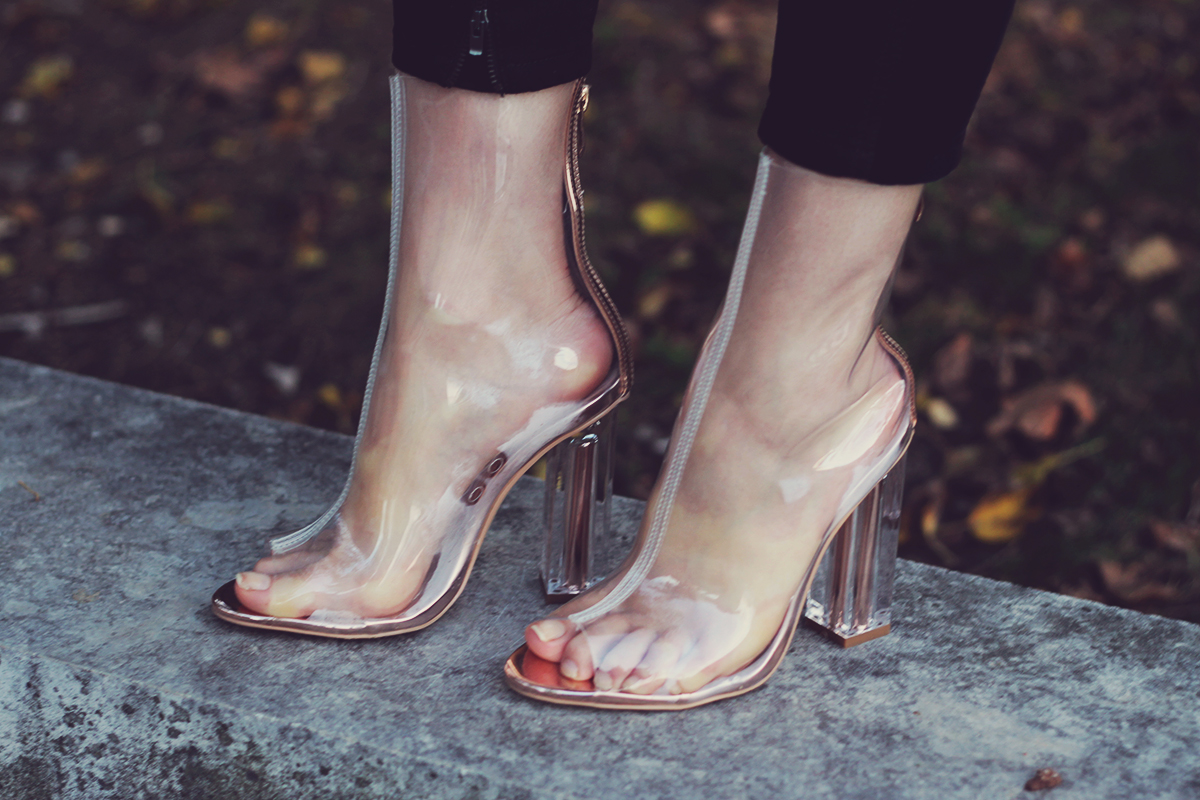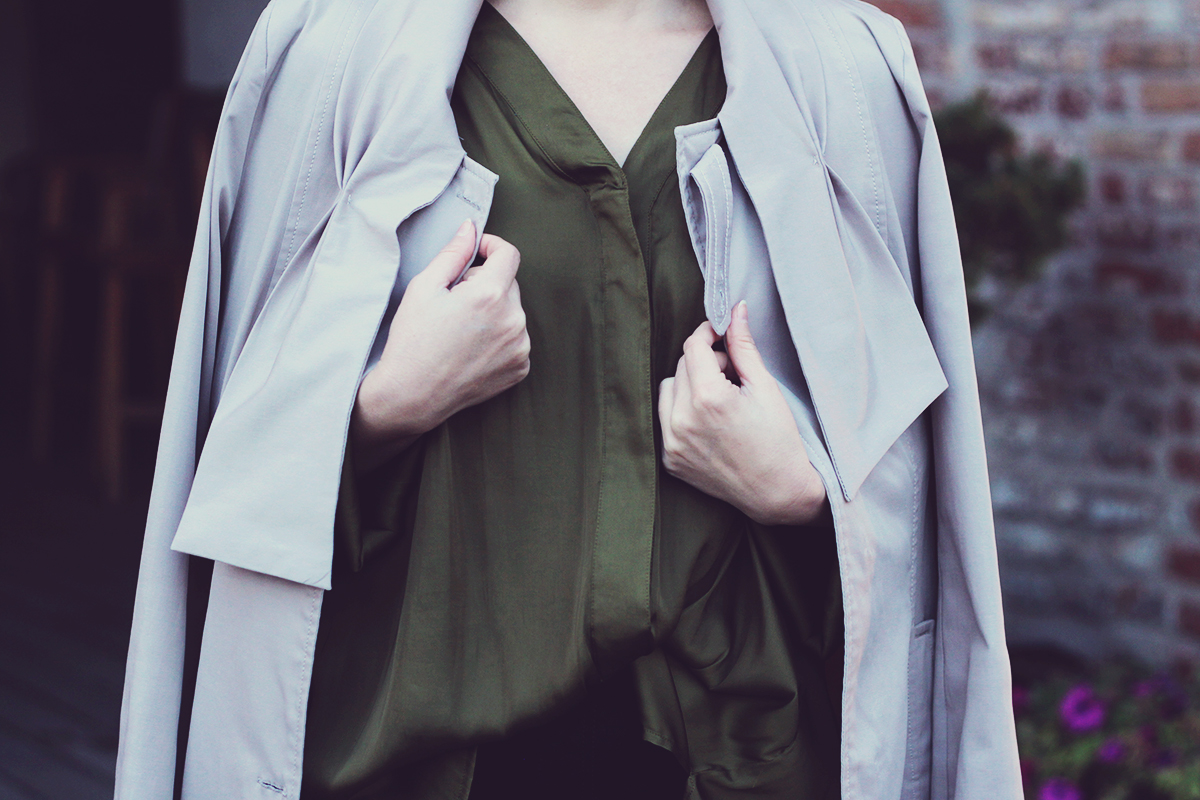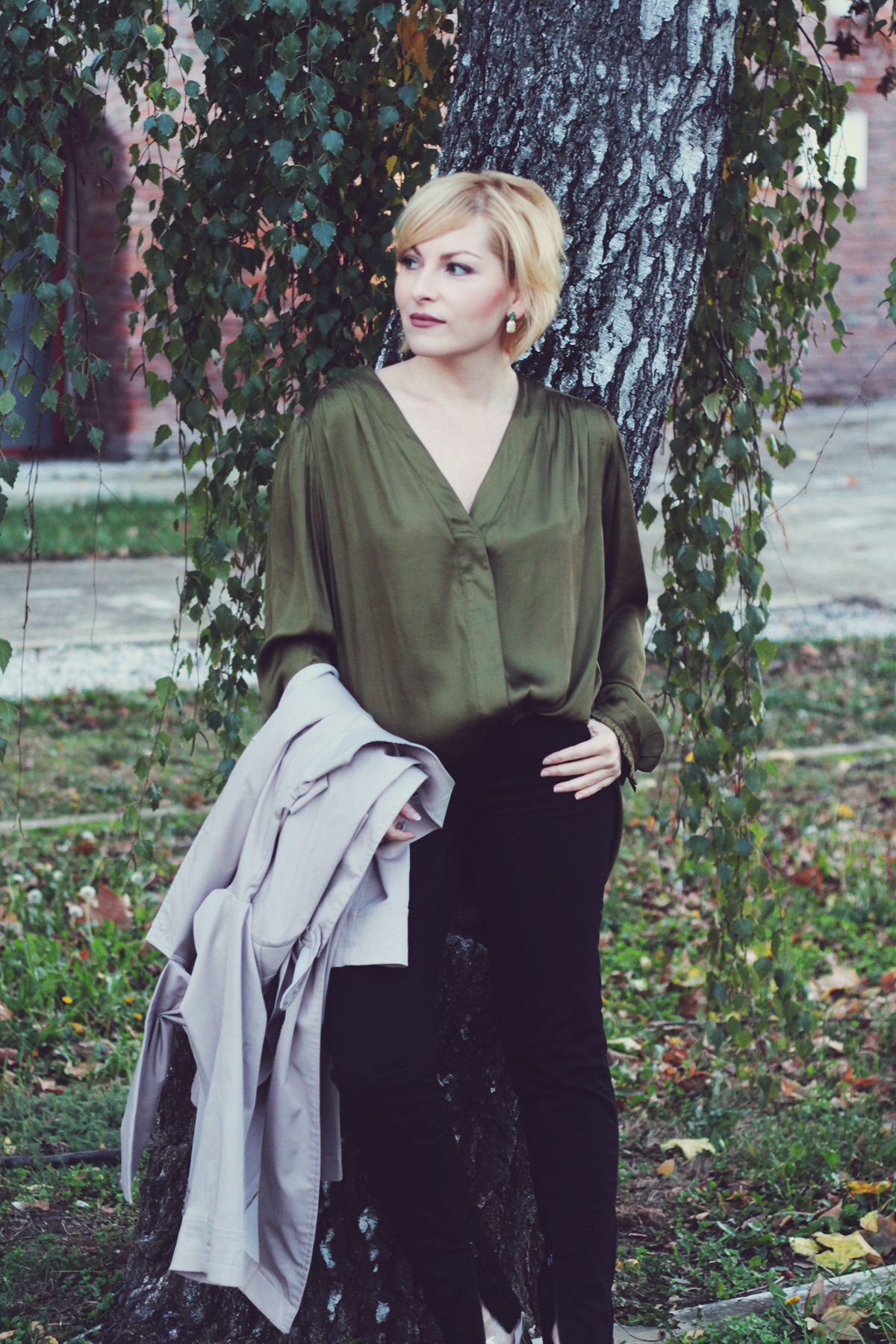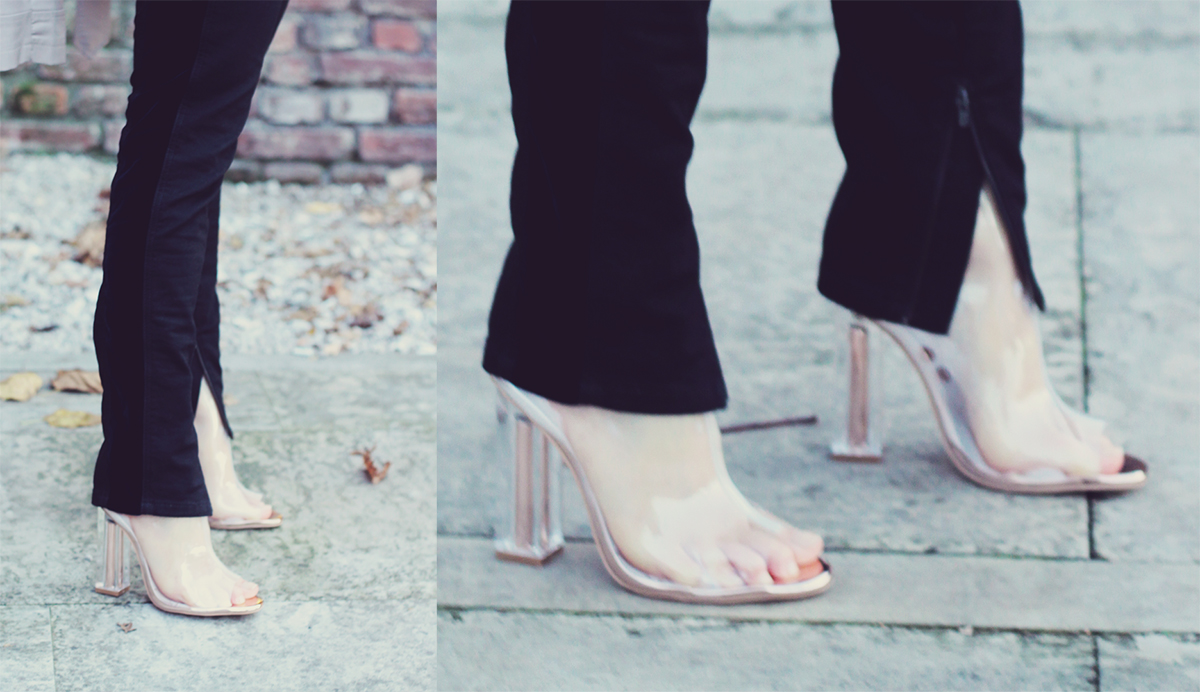 .
Thank you for reading and watching.
Thank you to Rosegal for partnering on this post.
.
I'm a social girl, follow me 🙂
Facebook // Instagram // Twitter
.