Any chain bag you own gives your outfit that timeless feeling and classic look. I can never get enough of them. Below is my list of the most affordable, classic, timeless pieces if you're on a budget or if you want to gift a timeless, classic present this Christmas. I love Sammydress because their options are unlimited and I own several chain bags from them. Use coupon SammydressChen for 10-20% off sitewide. And check their Sammydress Fall Clothes 2017 Promotion.
Click on the links below to shop: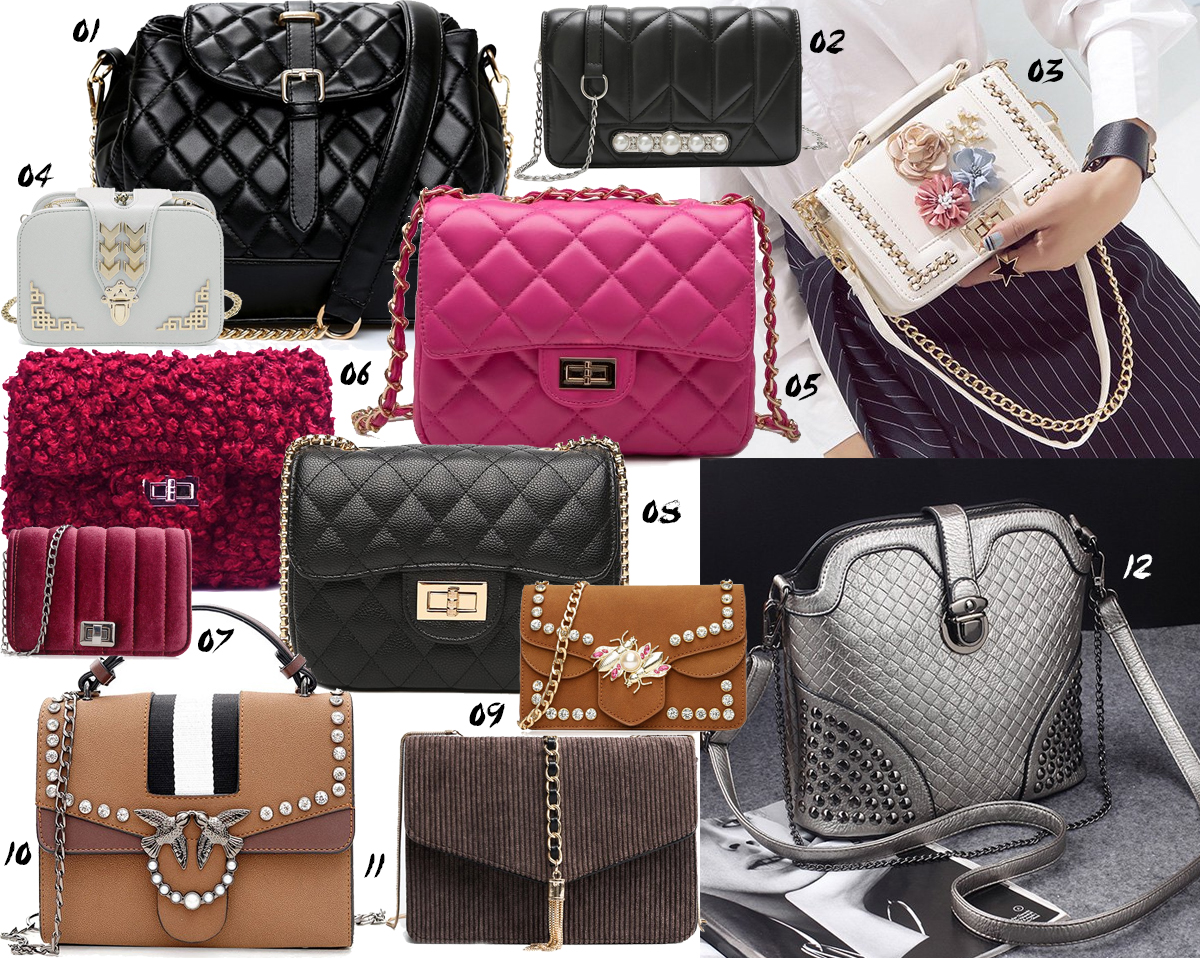 01. Here  02. Here  03. Here  04. Here  05. Here  06. Here
07. Here  08. Here  09. Here  10. Here  11. Here  12. Here
.