In the last recent posts you've seen me switch from fab to drab in a matter of seconds. Today is no exception, I am switching from a beautiful dress to a more relaxed and comfortable attire. A look I'm extremely comfortable in and go for everytime I need a walk in the park, a casual lunch with the family, going to work in my casual mood or just being out and about town.
The weather has been extremely pleasant this week, yesterday was no exception. Sunny days really make me happy. I'm a Summer girl at heart and have a long wait ahead of me. Recently I've been doing a lot of thrift shopping and found myself attracted to loose denim shirts. It was a spur of the moment pairing this sheer top to my recent denim thrift find. Blame the unusual warm weather, as previously mentioned.
And speaking of old things, my recent buy (not so recent actually, just now I'm introducing it to my blog) is this beautiful vintage Swarovski brooch. It's like a really sparkly crystal artistic signature. Really unique as a design. So happy to have found it as I'm not a fan of their recent jewelry designs.
Next week will be heading to Vienna where I will continue my thrift shopping pleasures and we will immerse ourselves in rich royal culture. So do follow me on Insta, I will be posting lots of stories from Vienna's Christmas Markets.
As always,

Wearing: Sheer Top // Fashionmia, Denim Shirt // Zara (thrifted), Jeans // Primark London, Boots // Primark London, Knitted Scarf // GAP London (old), Bucket Bag // Sammydress, Knitted Boho Hat // C&A (old), Vintage Brooch // Swarovski, Aviator Sunglasses // C&A.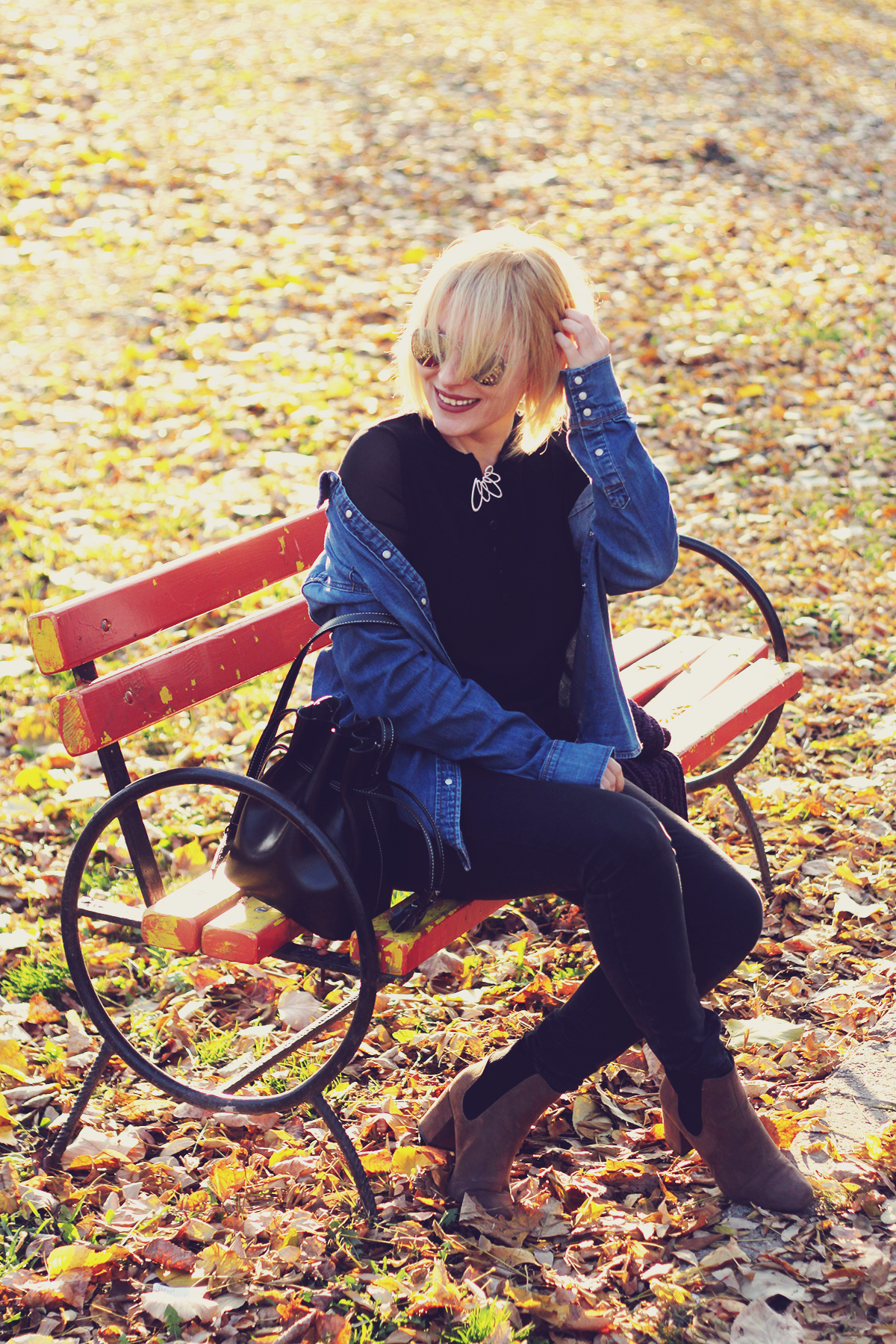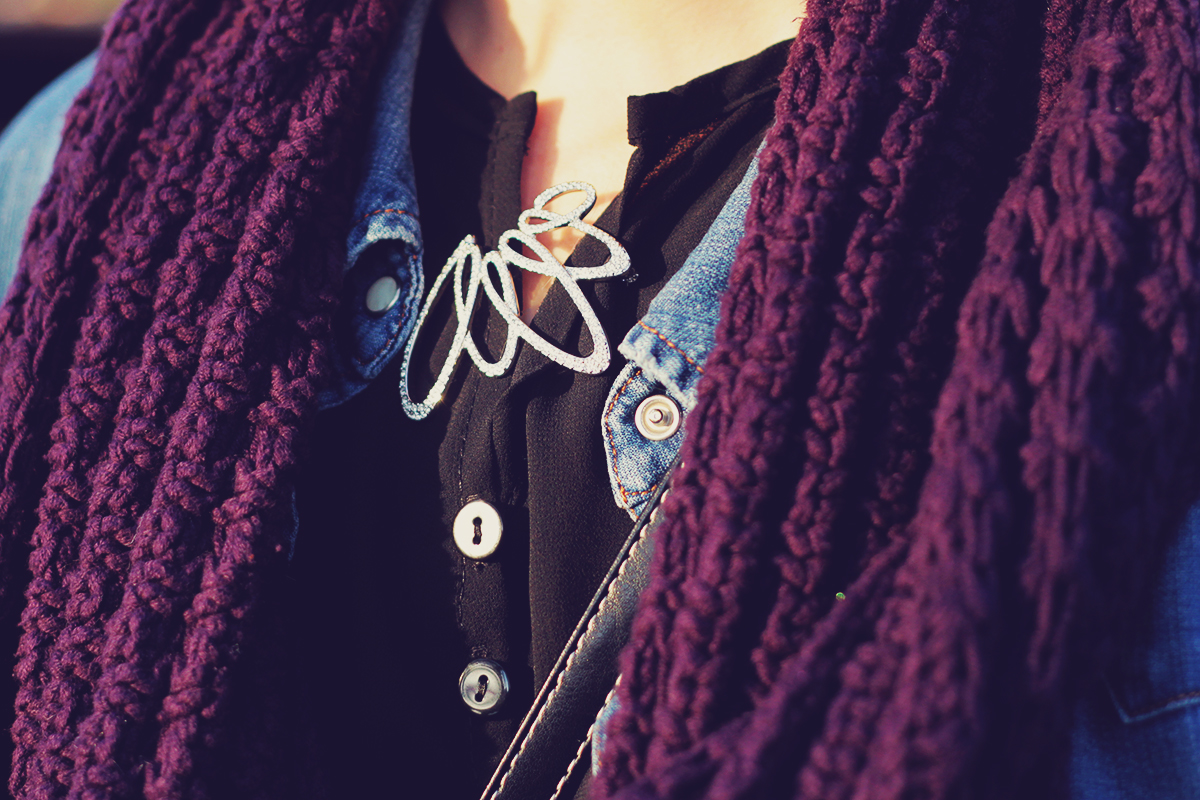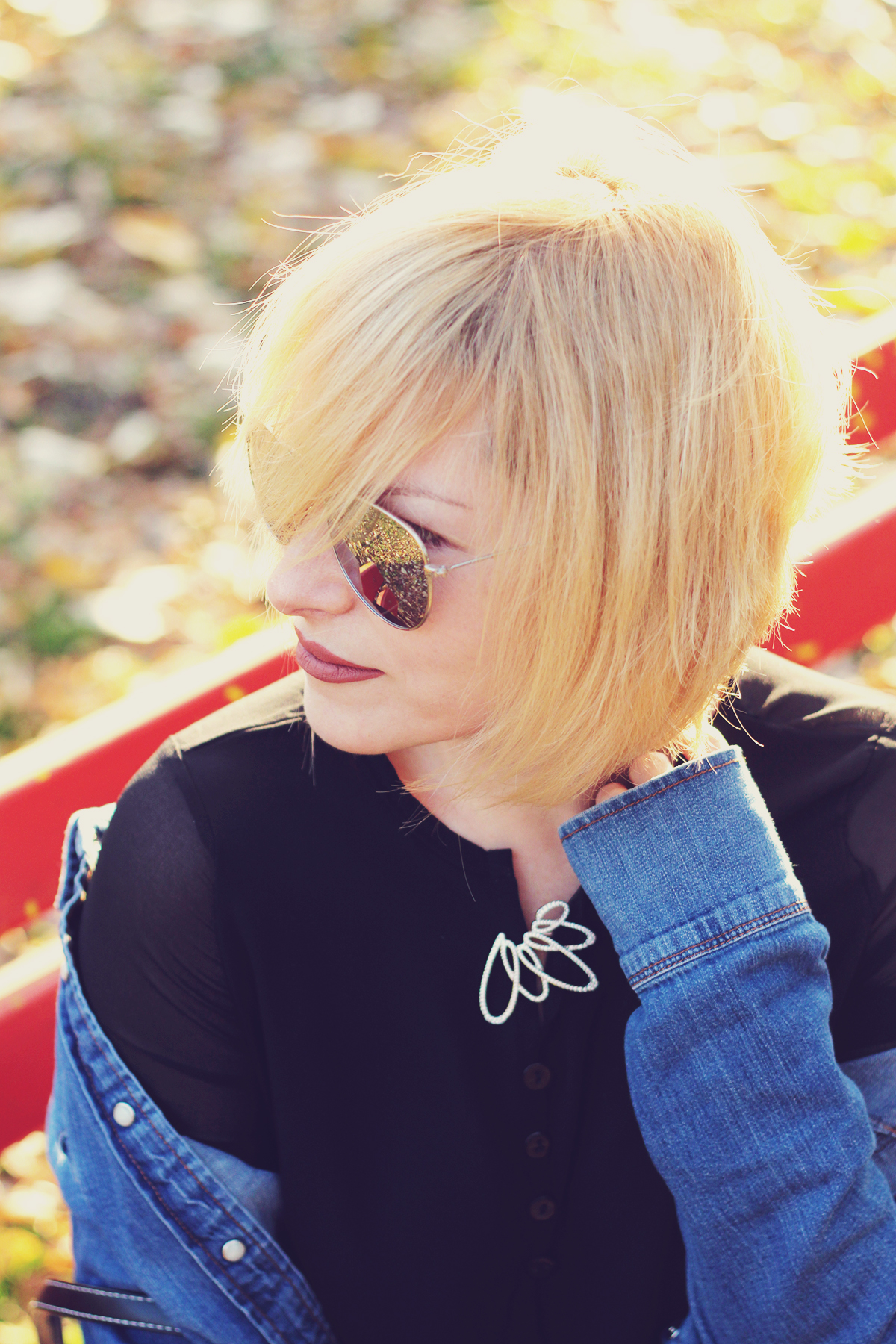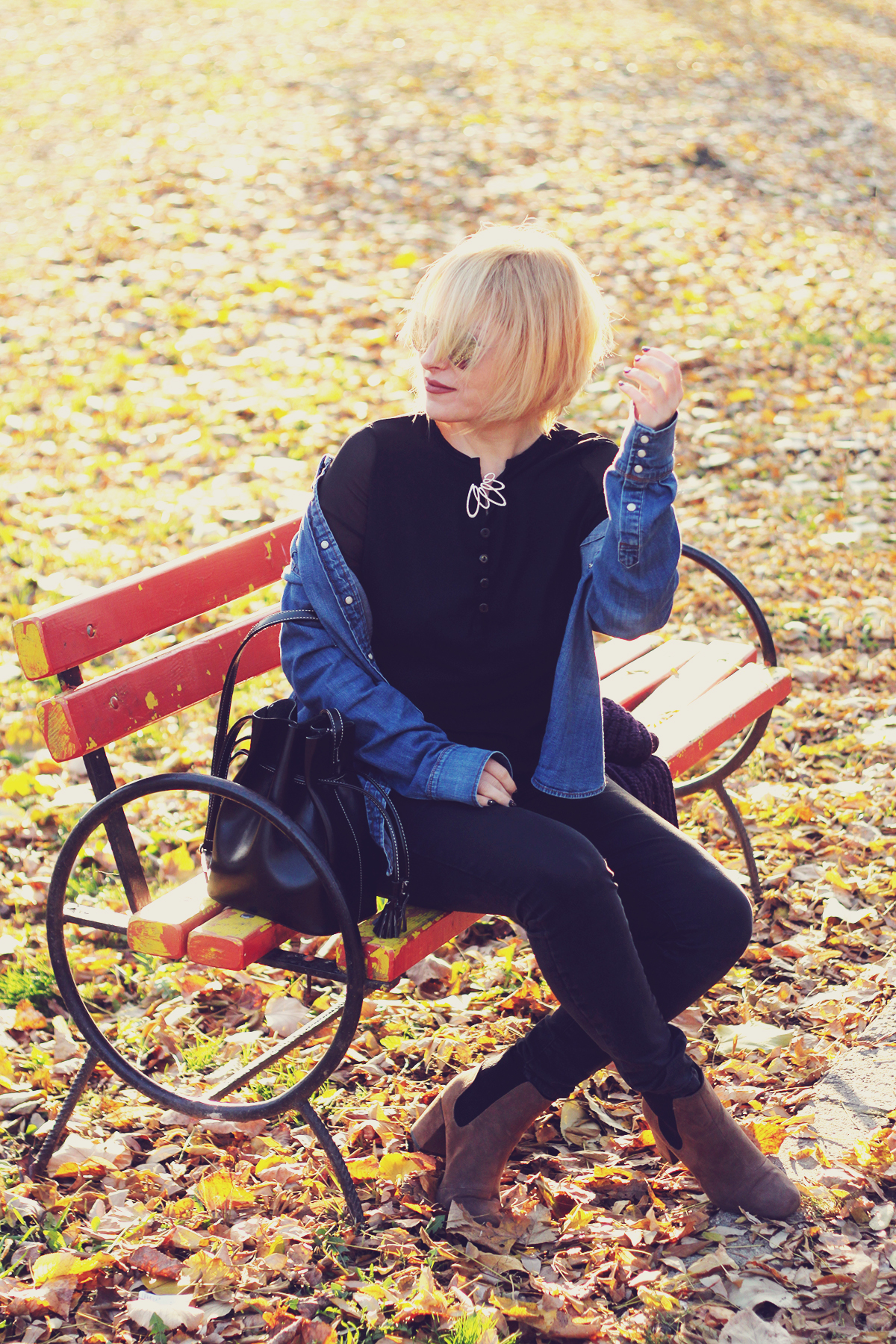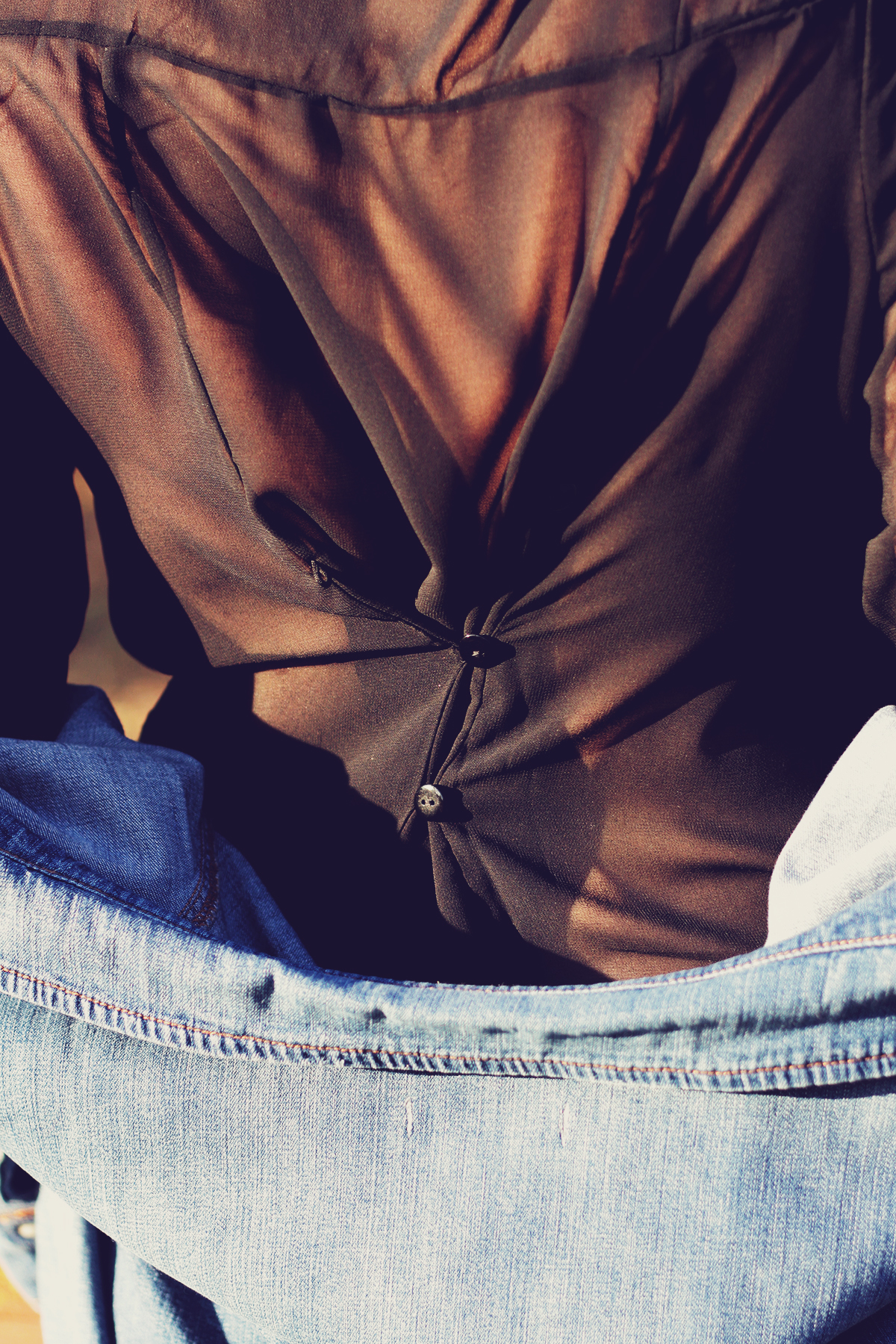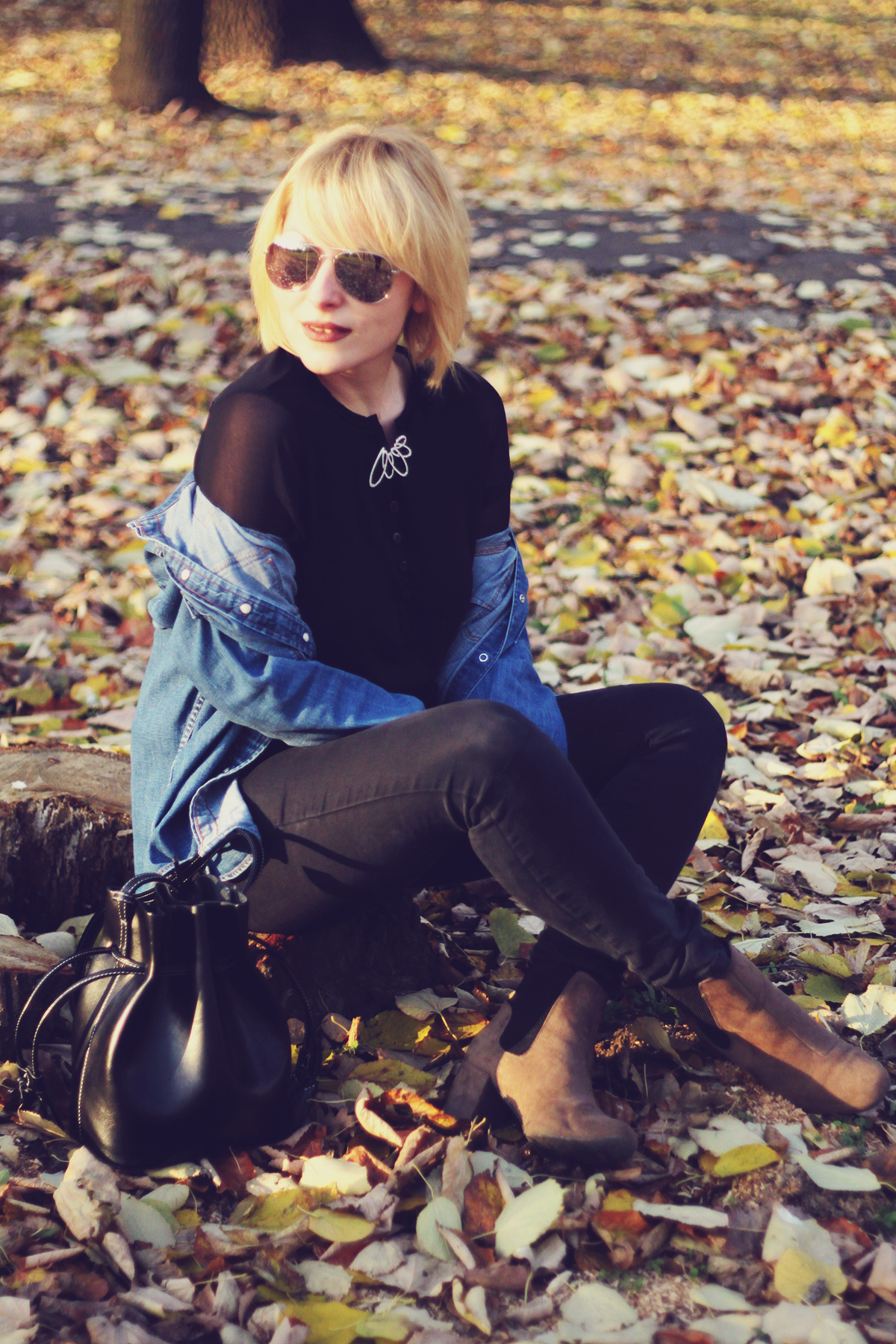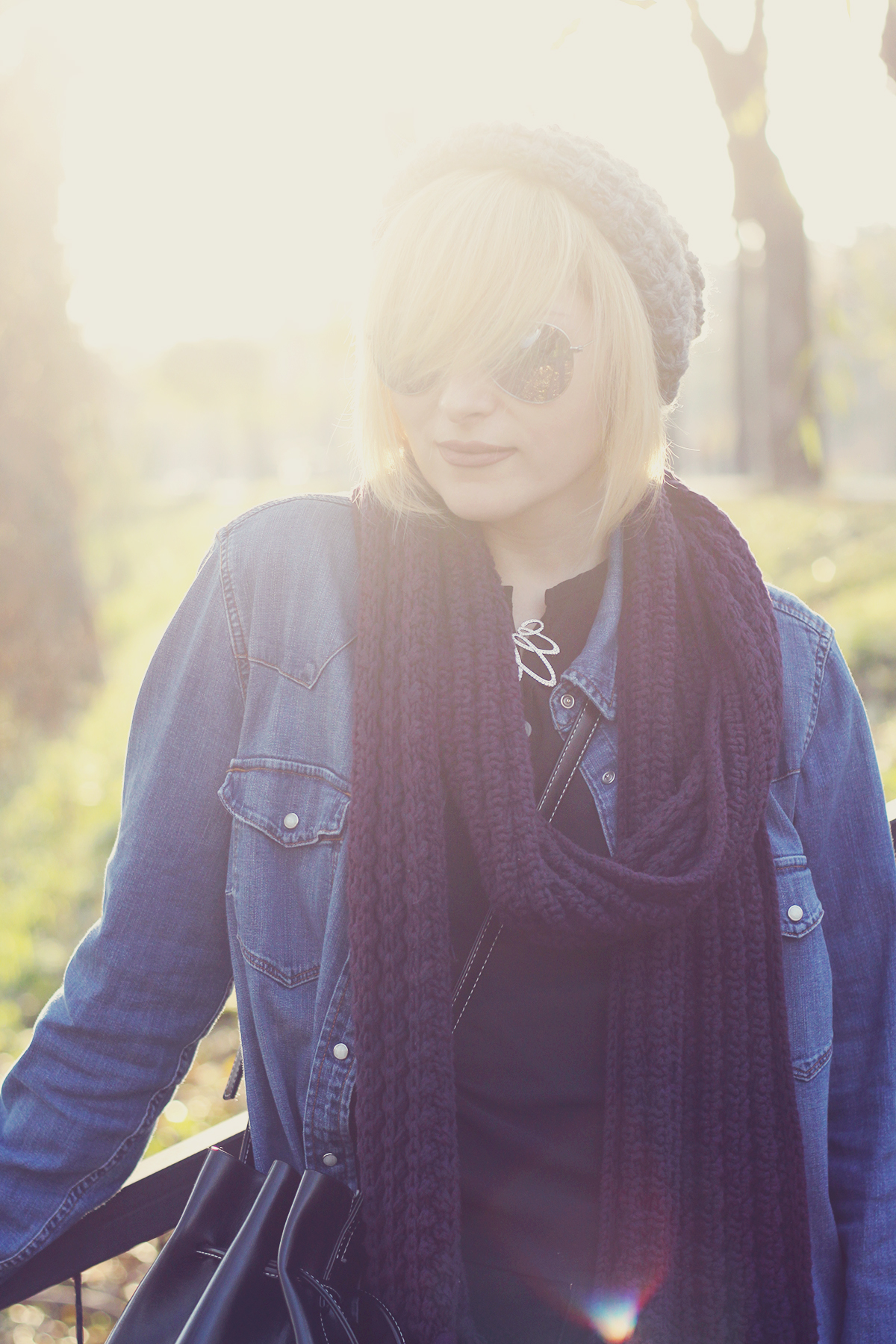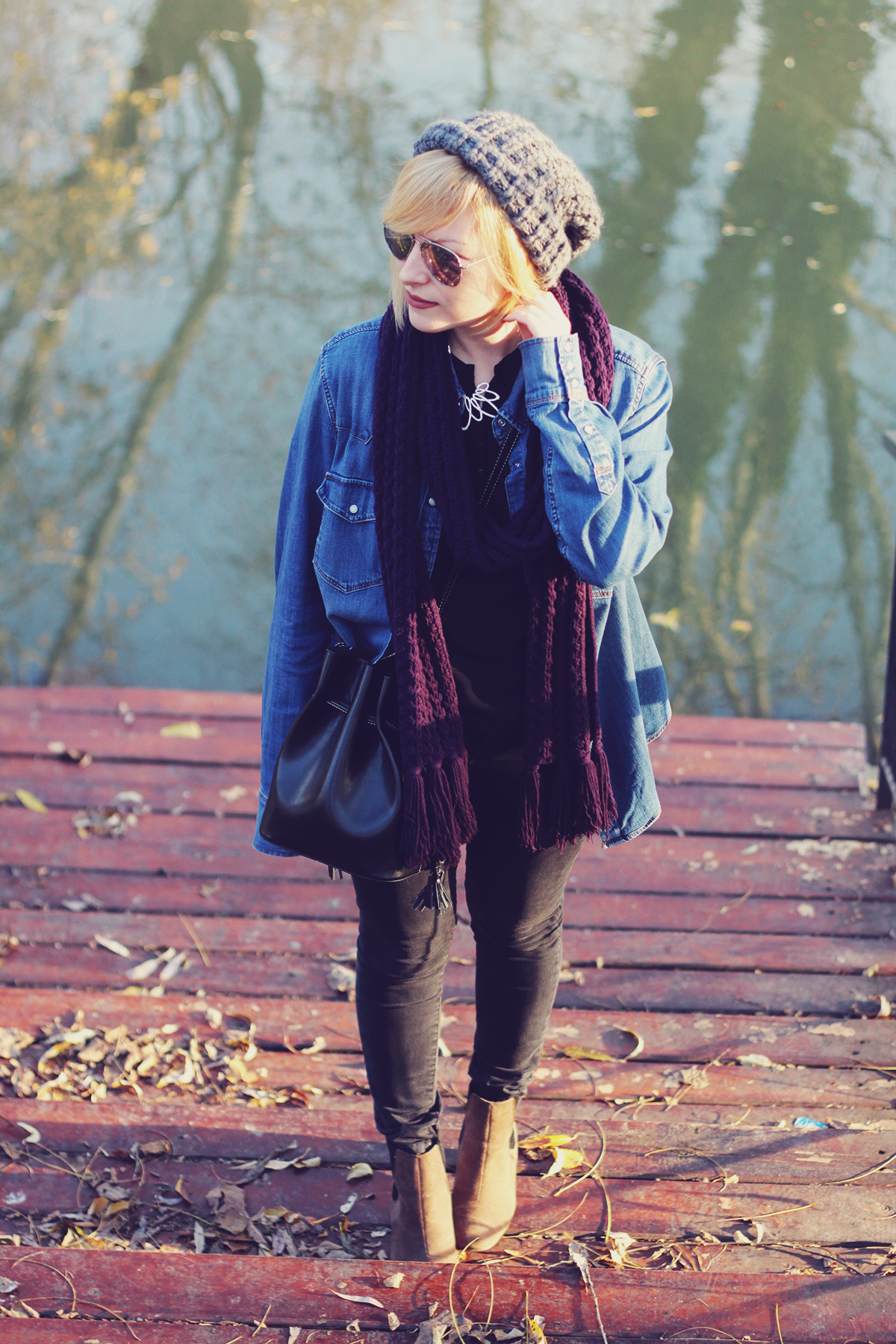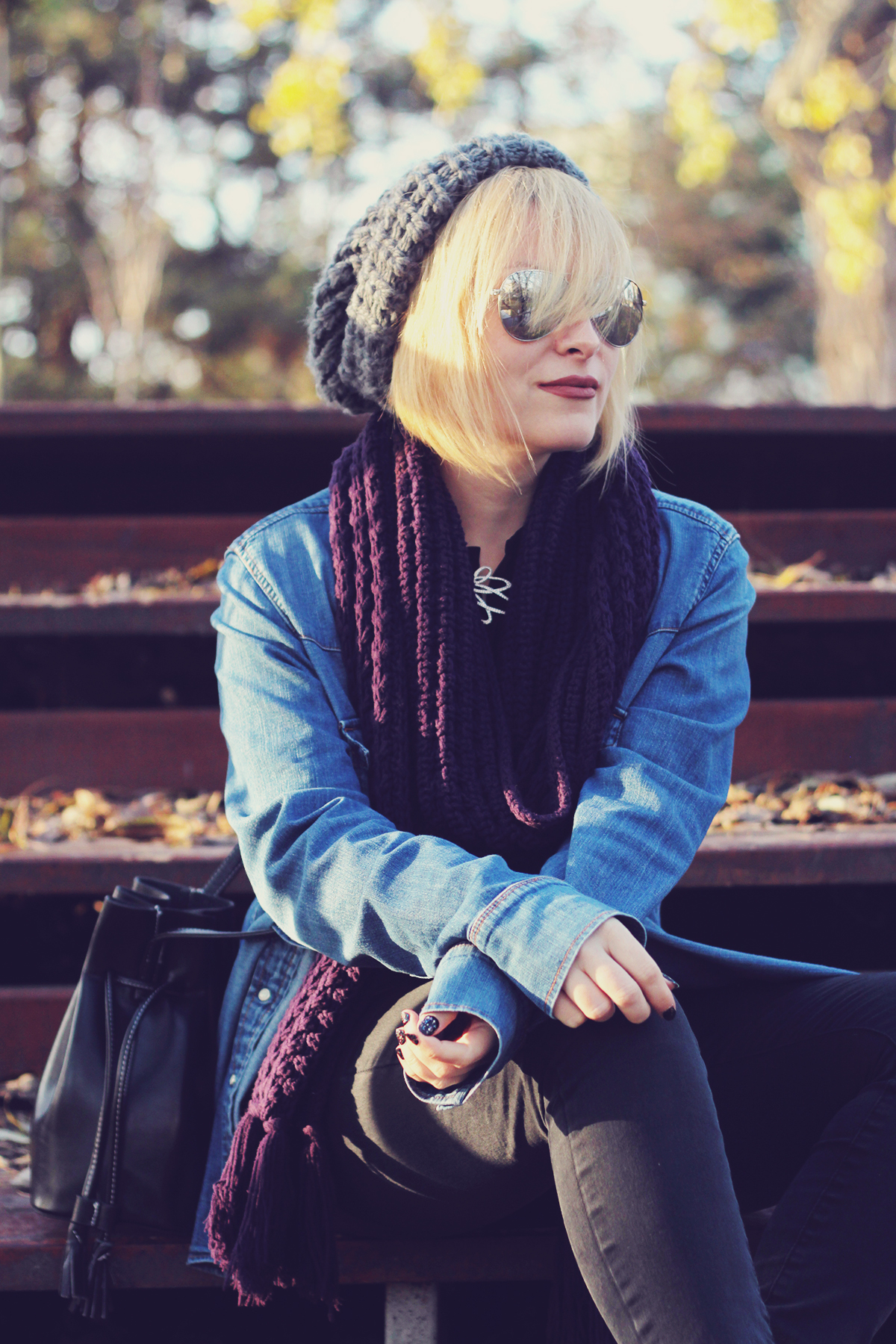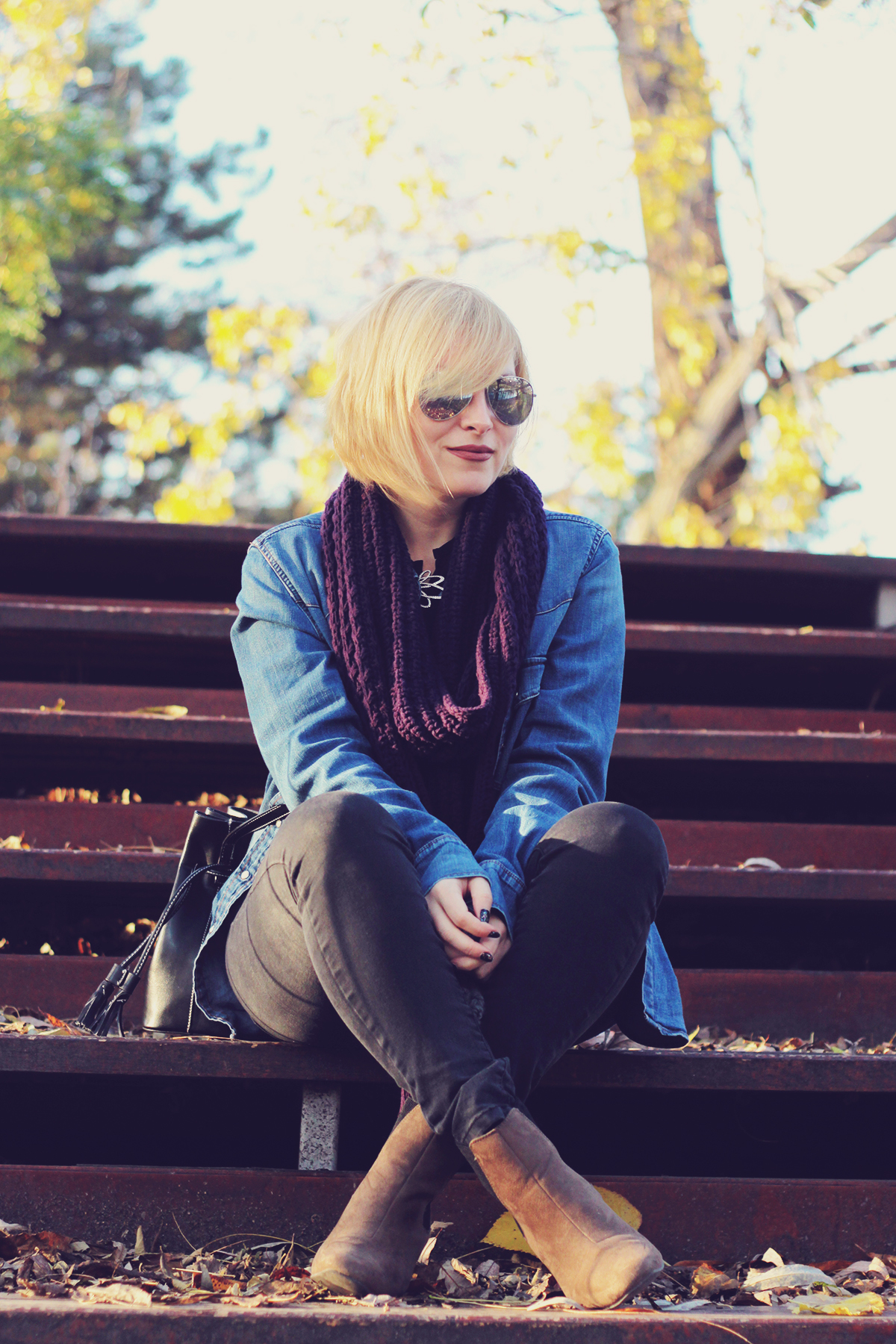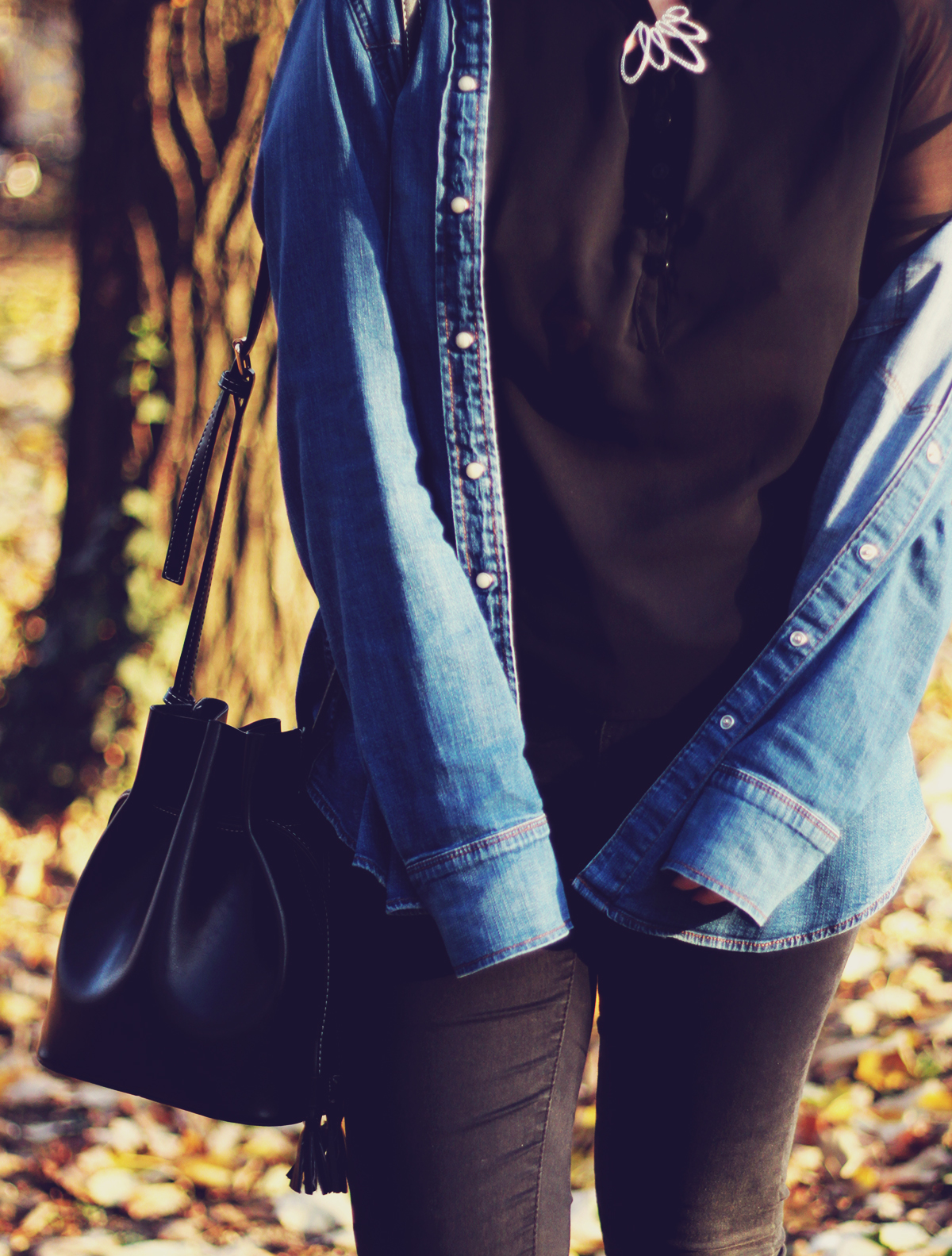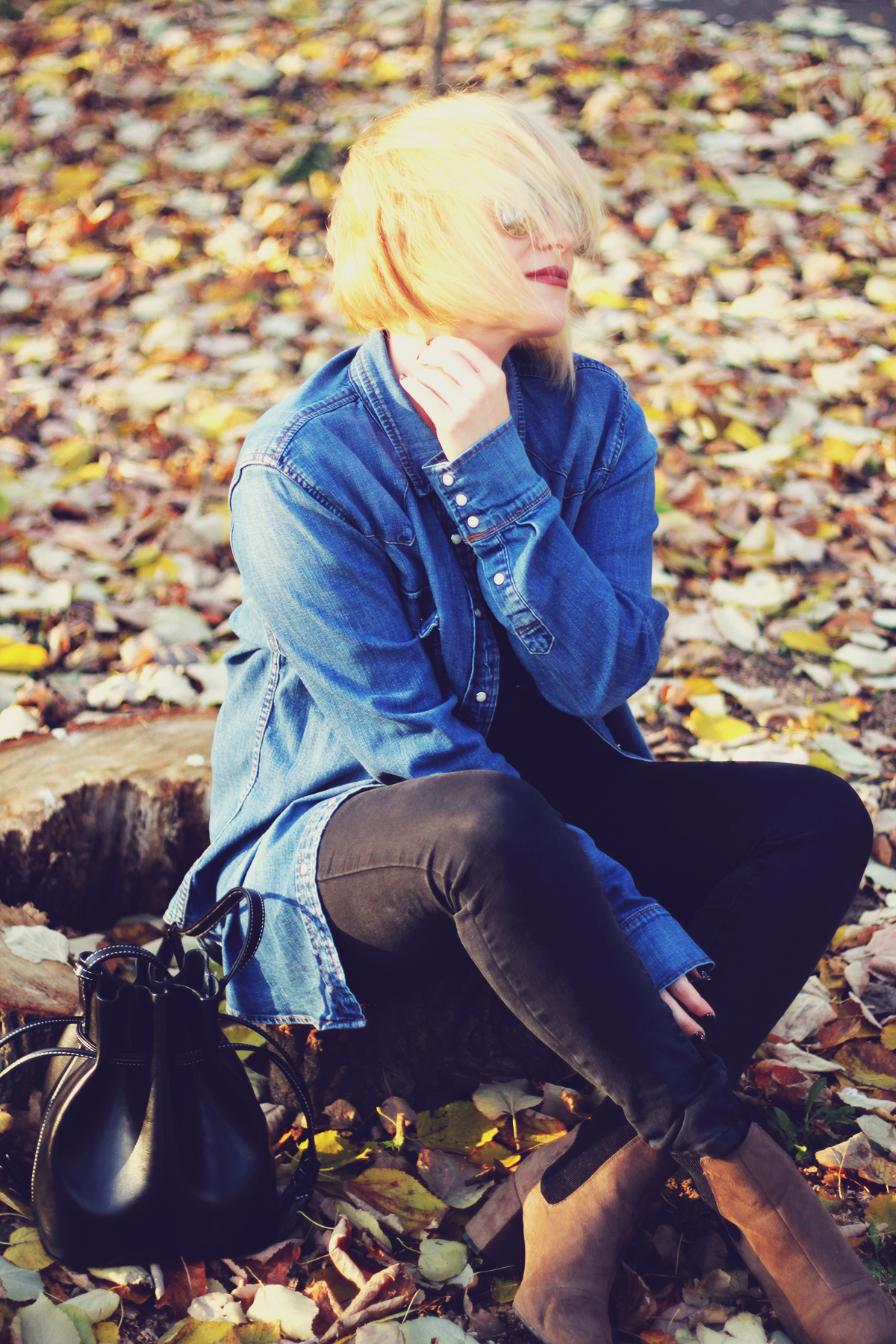 .
Thank you for reading and watching.
Thank you to FashionMia for partnering on this post.
.
I'm a social girl, follow me 🙂
Facebook // Instagram // Twitter
.