Last week we gathered our bags, packed our car and sent off to Vienna. It's only a 6 hour drive and we thought, although both of us were familiar with it's imperial and statuesque surroundings, why not get lost in it again?
We didn't plan anything, booked an air bnb at 2 o'clock in the morning (it was a full apartment just for us, but more on that in my next post coming this week also) and Monday we were on our way. We forgot the cold outside and set adrift by noon. We shot this urban outfit as we were leaving, the very quiet neighborhood where our air bnb was. Quiet but full of color and beautiful graffiti. I bought the puffer jacket to fight the cold and because it was my size (a 32, the very petite H&M size, one I can find only in a million years and only online, that's why sometimes I shop the kids section).
Turns out being a fluffy ball of comfort fits nicely now that winter is here. I brought along my Swarovski vintage brooch, fitted for a sparkly holiday theme that is trendy every Christmas.
As always,

Wearing: Padded Jacket // H&M, Winter Knit Jumper // H&M (old), Jeans // C&A, Trainers // Adidas Originals, Brooch // Vintage Swarovski.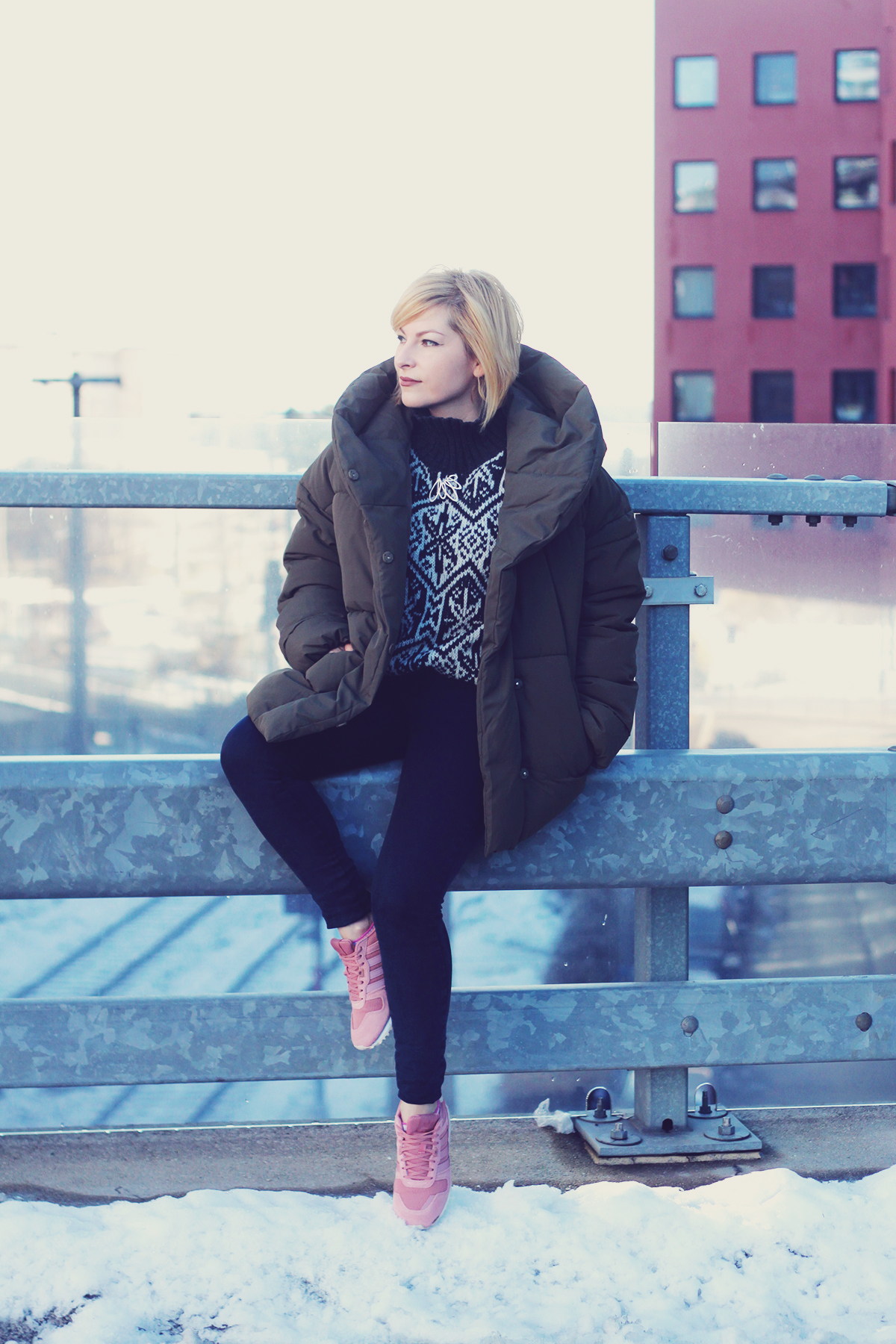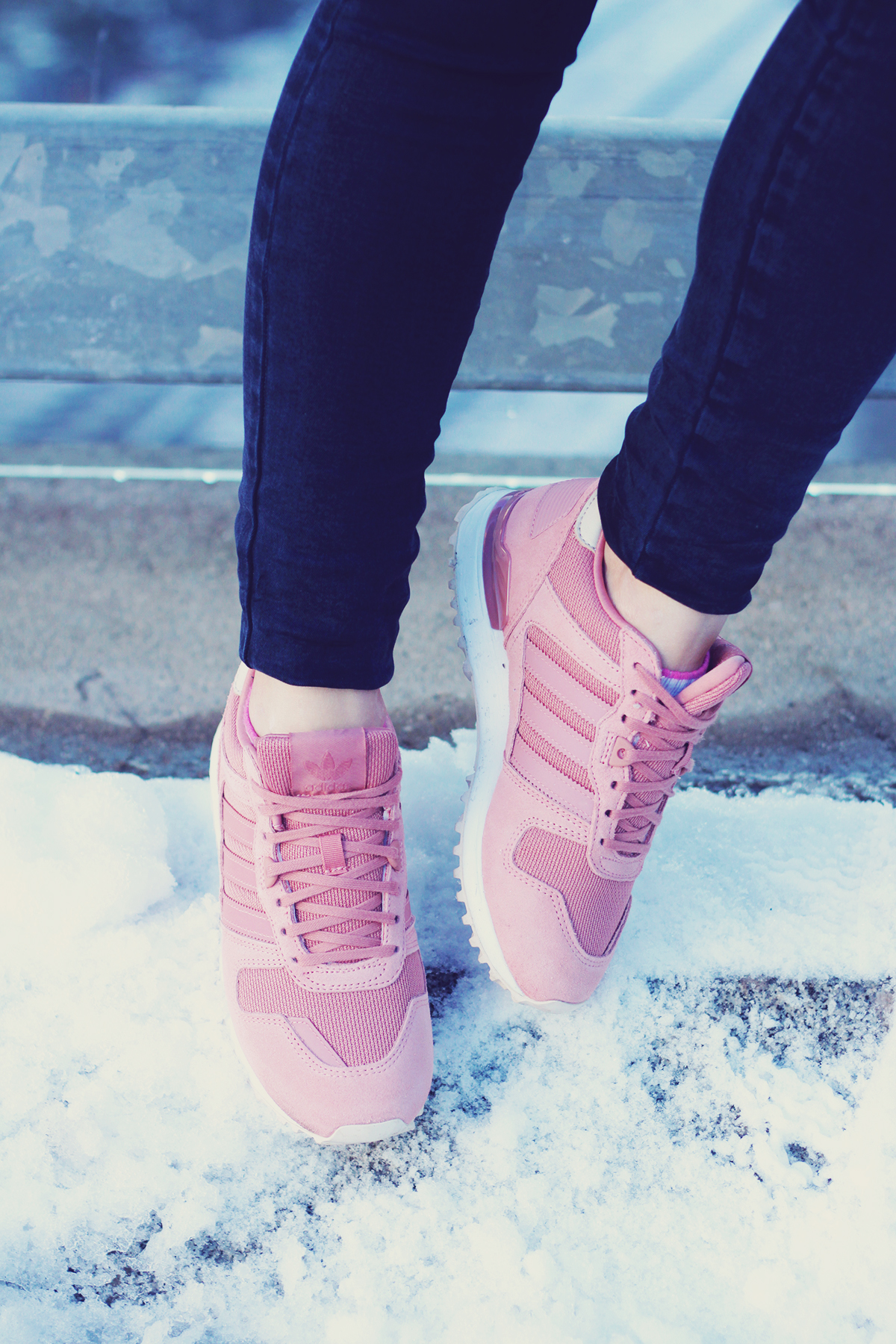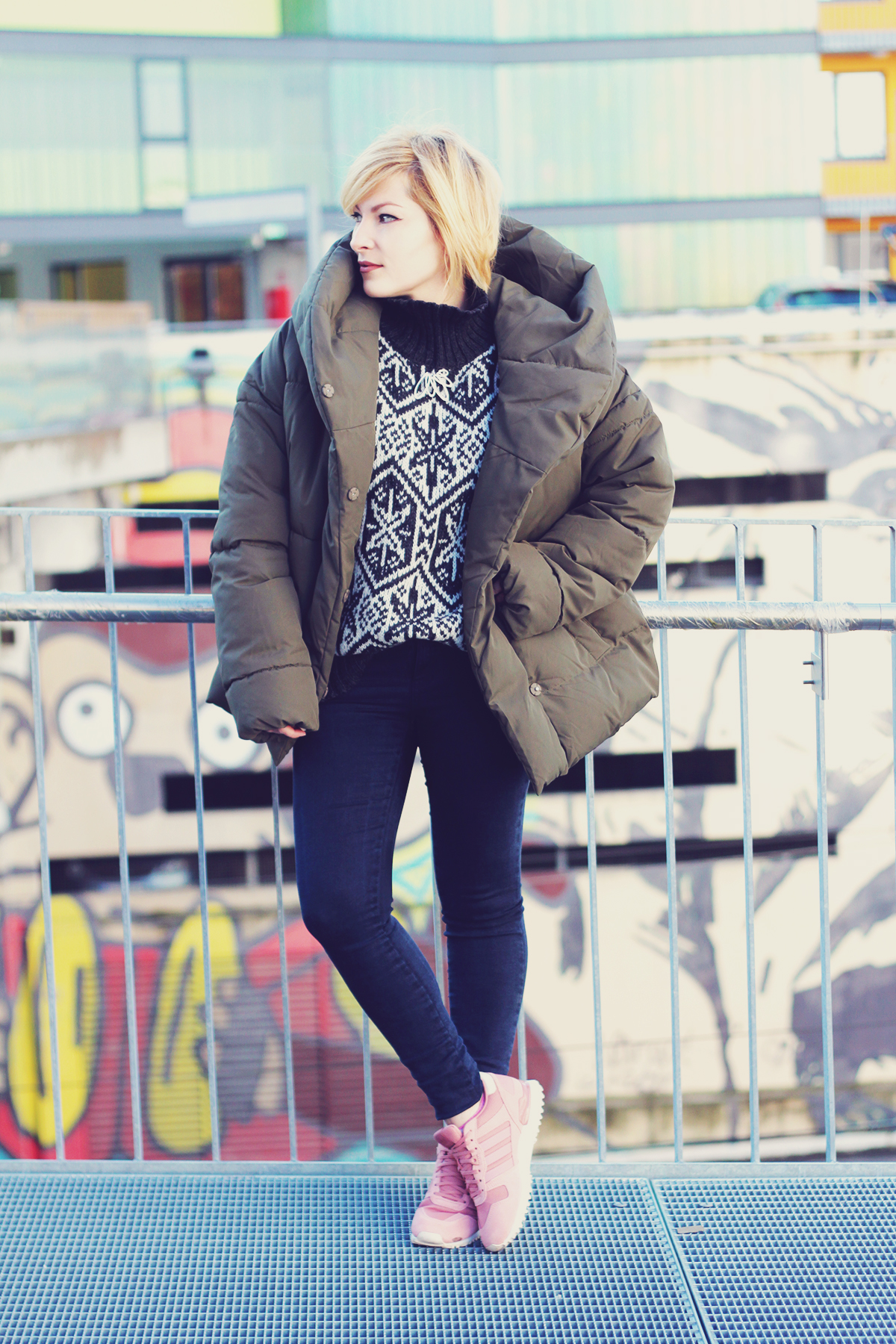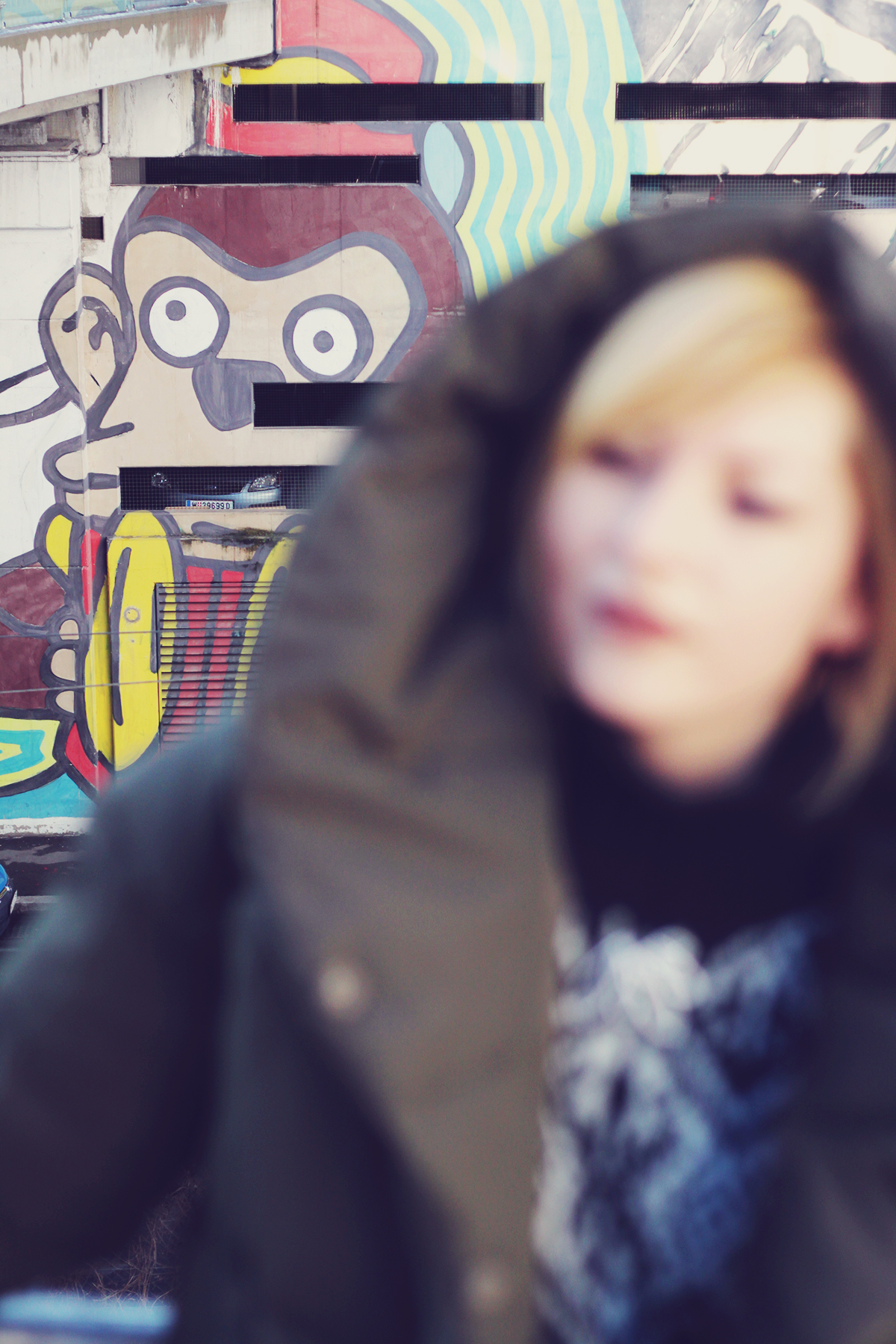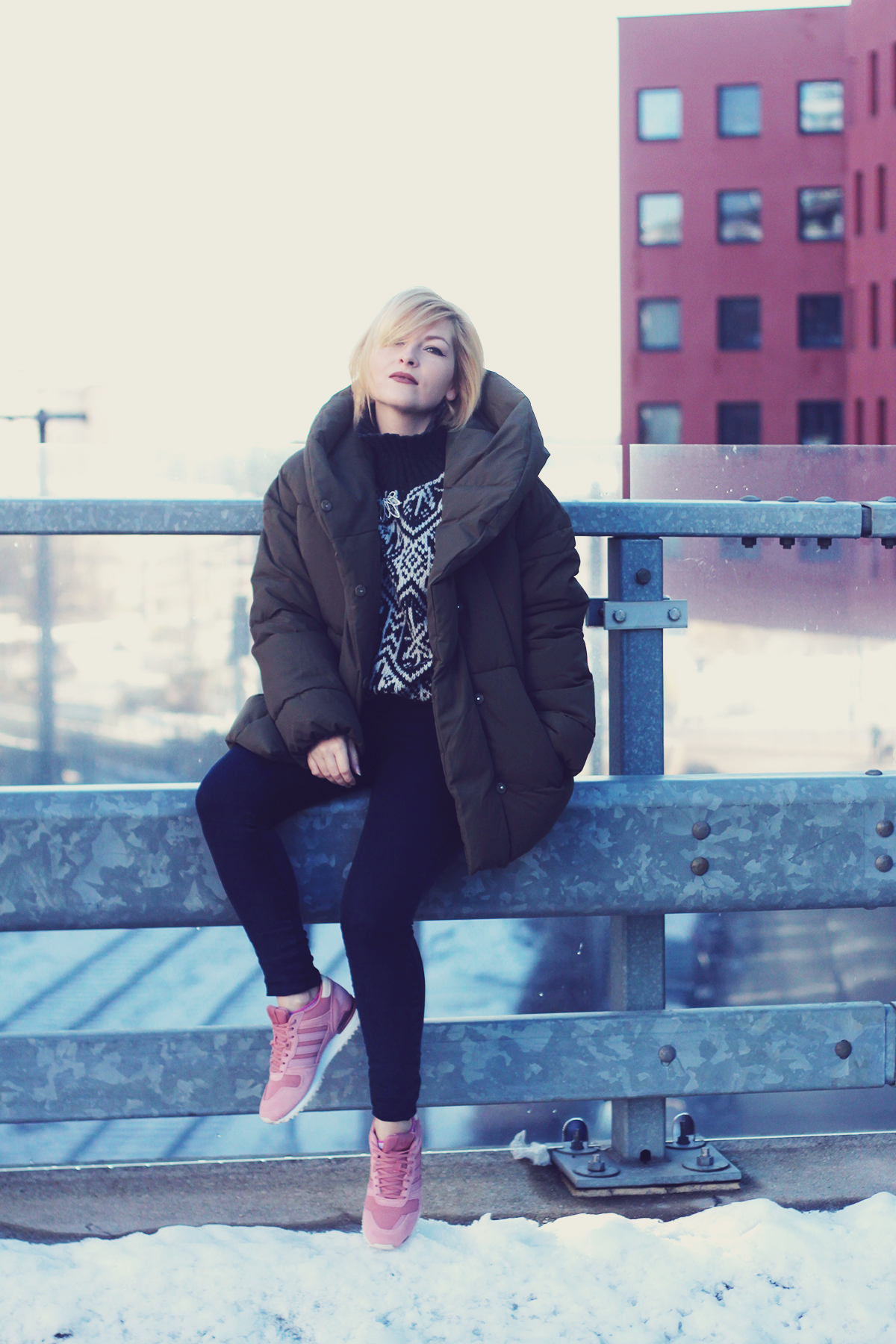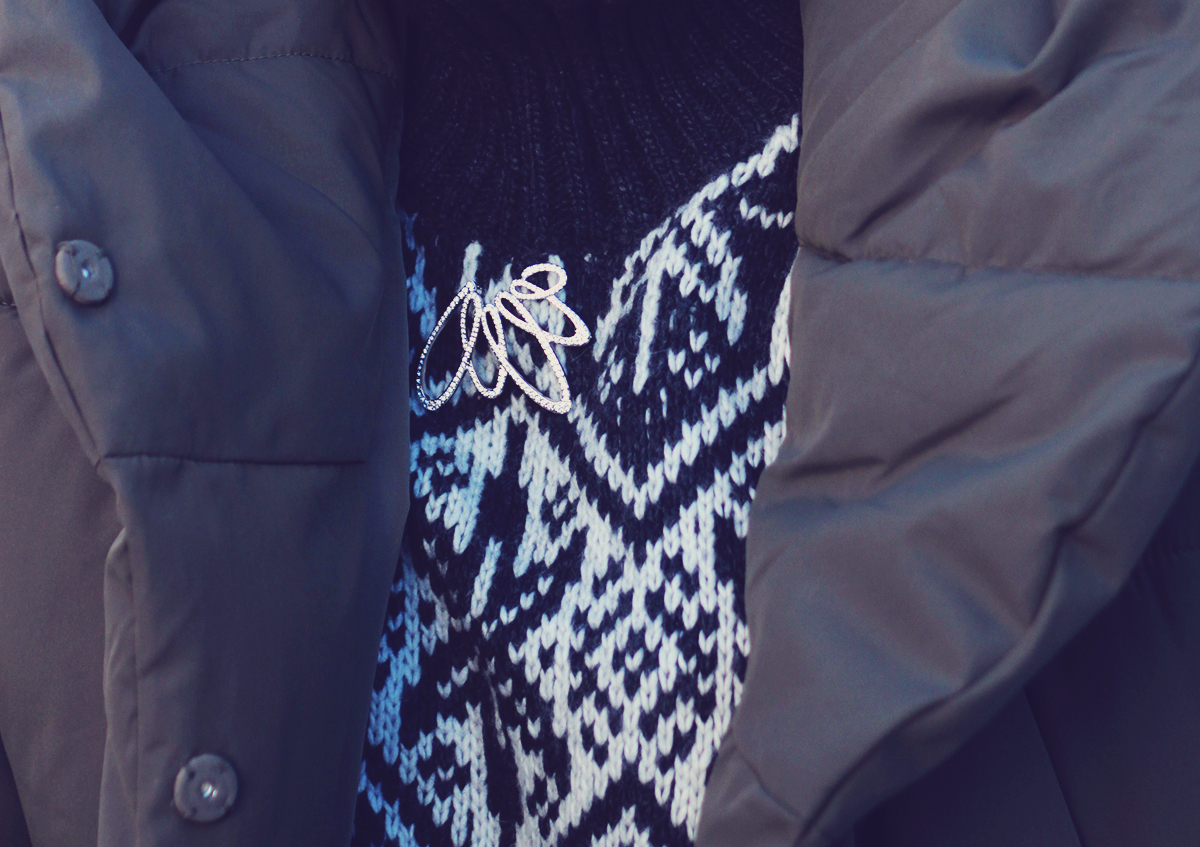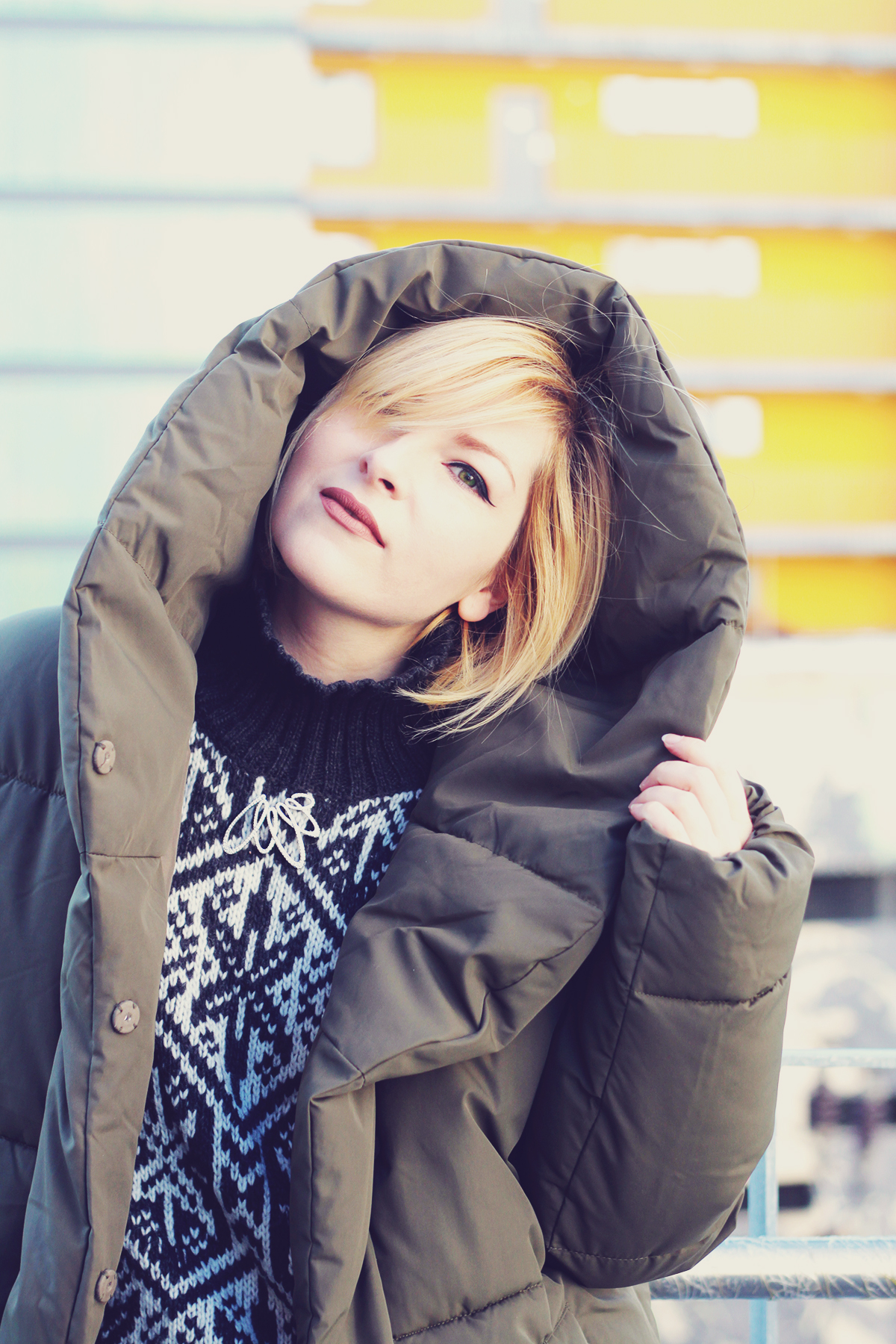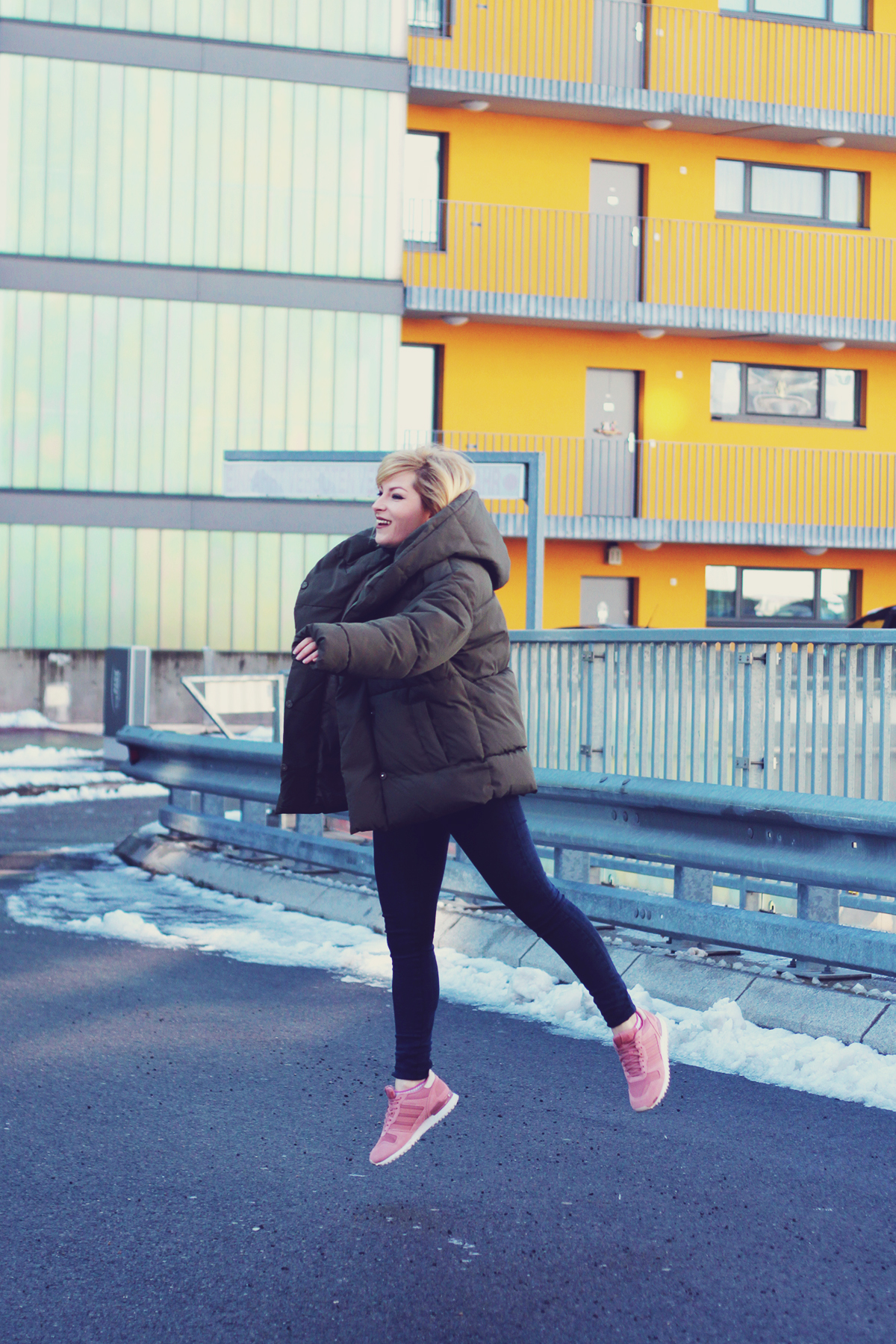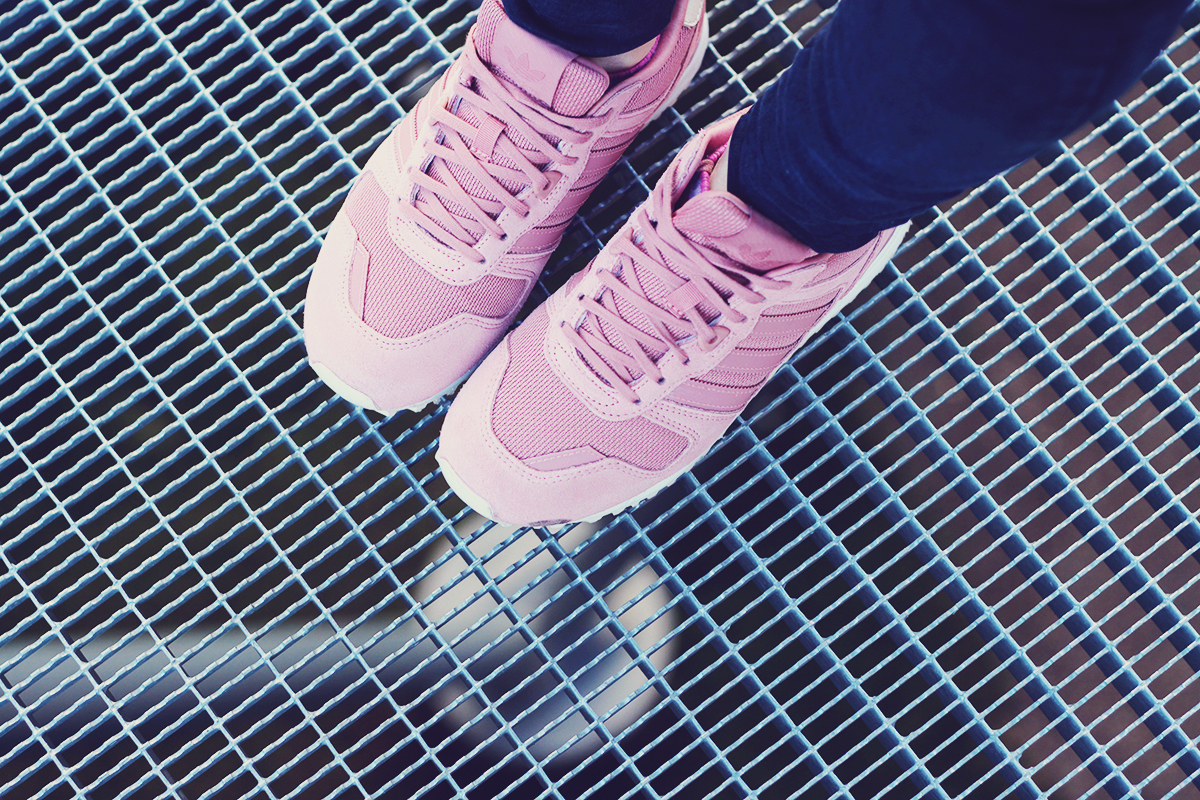 .
Thank you for reading and watching.
.
I'm a social girl, follow me 🙂
Facebook // Instagram // Twitter
.