First: get lucky. Like we did with our AirBnb – a whole cozy and very warm apartment just for us, booked at the last minute. It was quiet, nice, very close to two subway stations and we had everything we needed.
Secondly: this will not be a post about museums or any kind of delightful gazing that you usually find yourself in when visiting a new city. This post is about Vienna's delights (food, shopping, Christmas markets) and lots of free walking randomly. Taking in and enjoying the city at our relaxed pace. Glacing through the crowds and admiring Viennese simplicity and imperial style.
Vienna is easy to enjoy if you dress accordingly for Winter. Because it is cold. Just a little warning. Do go for hot wine and their schnapps at every Christmas market that you find. Not only are they tasty, but you will be in a warm Christmas mood in no time. No matter what you do, you are bound to find yourself near one and you will see lots of beautiful people enjoying themselves, even if it's cold outside.
Because this was a short trip, our itinerary included a few things, but we abandoned some for new things. Vienna is close to us (about a 6 hour drive) and we've been there many times. There are lots of things to see and do. And I will begin with:
DO
Have a coffee outside anywhere near Hofburg. And I don't mean Starbucks. We enjoyed a lovely terrace, just ourselves, in the middle of a sunny day, right outside the imperial apartments and it was lovely.
Go inside Julius Meinl store on Graben. It's a wonderful place full of Vienesse goodies: from cakes, marzipan cookies, Christmas advent calendars, chocolates, all the foods in the world. The best thing is you can try any of the above in the store. I had some yummy tiger shrimps with garlic and fresh baked bread.
Go to the biggest Christmas markets in front of the Rathaus and in Karlsplatz. Karlsplatz offers lots of hand made and craftsmanships booths where you can shop unique presents for your loved ones.
Visit the Naschmarkt – a vast market with 16th-century origins, with more than 100 food & vintage stalls, plus restaurants. It is close to the biggest shopping street – Mariahilfer Straße. Spend some time on the streets near and go for any sushi restaurant or do some vintage shopping.
Visit the Belvedere Museum, it has a whole room dedicated to Klimt. There you will find his famous painting "The Kiss". The palace is grand and beautiful inside. Outside there is a small Christmas market. The museum is close to Karlsplatz.
SEE
Right near Mariahilfer Straße there is this huge building, quite peculiar in architecture. Right away we were intrigued as we came close to it. Your inner child will be happy. A whole world of creatures await you inside. It is the most fun I had. And they have monkeys that are free and play with you. It is called Haus des Meeres. Go in. Plus it offers one of the best views of Vienna from above.
Take your time and look at the people. You will find that the Viennese people have a sense of style that is so simple, yet so rich.
Gaze at the buildings. They are beautiful. Each one offers something different.
Have lunch or dinner at one of the oldest cellars – Zwölf Apostelkeller. It was first mentioned in the year 1339. Go down and see every room. We had dinner 18m underground.
Even if it's cold have a walk in Vienna's parks. You might find something interesting. See the Theseus Temple near Rathaus. It's beautiful white colonnades match Winter perfectly.
TASTE
If you're a sushi person like me, you will not be disappointed. They cater to sushi fans throughout the city. You can also find Vietnamese and Chinese cuisine at every corner.
The Apfelstrudel is served with ice-cream, vanilla sauce or cream. Either way, it is always fresh and full of fruit.
Every chance you get allow yourself to be a functional alcoholic while you're in Vienna and taste their sparkling wine. It is the best I have ever tasted, anywhere. You can find them at any store, in small bottles.
The food, any food served at the Christmas markets booths. Not only the smell is divine, but you can eat traditional food and get into the spirit of Christmas.
The cakes. The famous Sachertorte. Only Café Sacher Wien serves the original recipe, but it's variations can be found anywhere.
Hope my mini Vienna guide will be useful in the future for some of you, I'll leave you now with the many photos (as usual). At the bottom you will find photos from our AirBnb.
As always,

What I wore: Wool Coat // C&A, Sweaters // H&M, Jeans // C&A, Bag // H&M (old), Puffer Jacket // H&M (see my previous post and see how I styled it), Boots // Stradivarius, Vintage Brooch // Swarovski.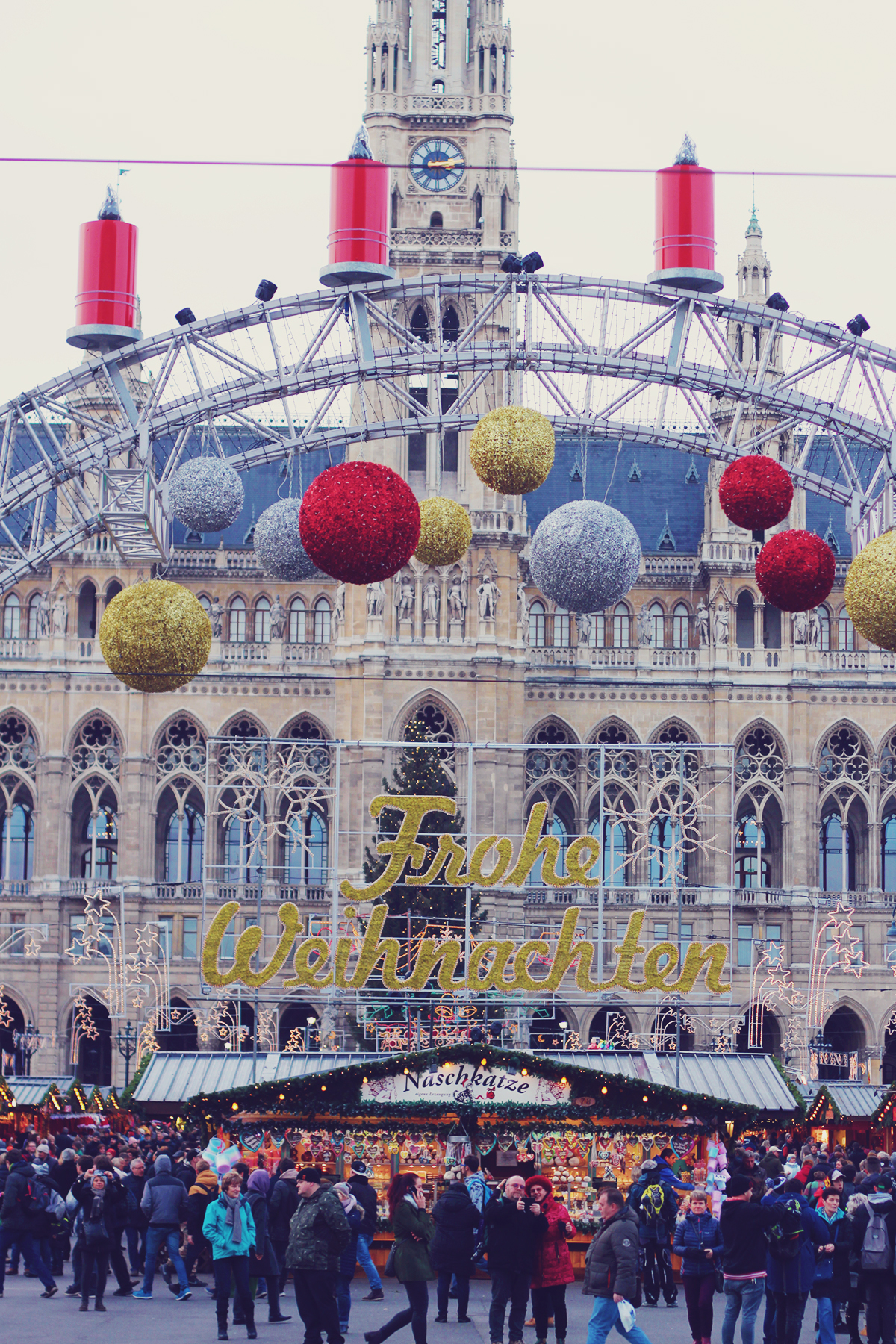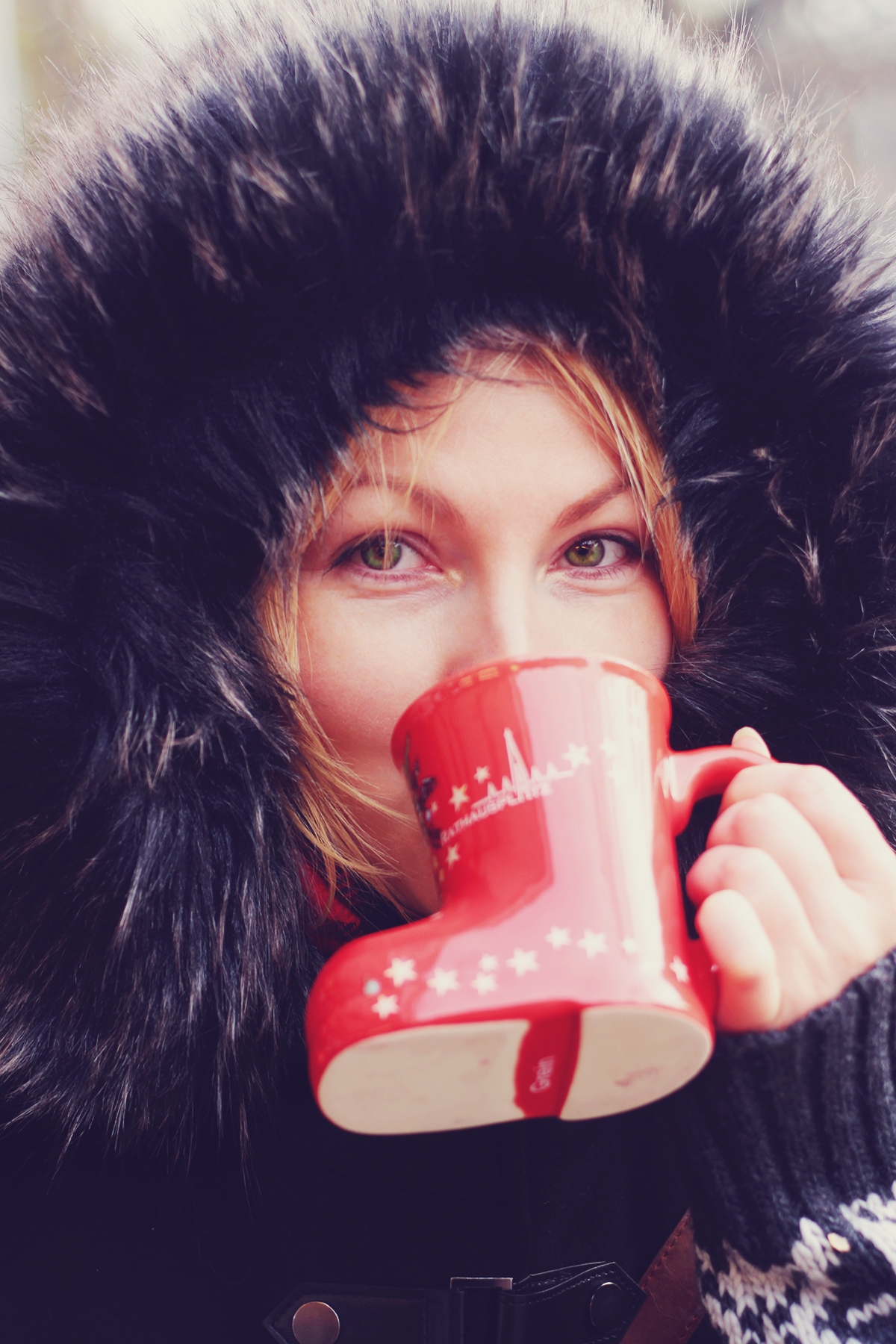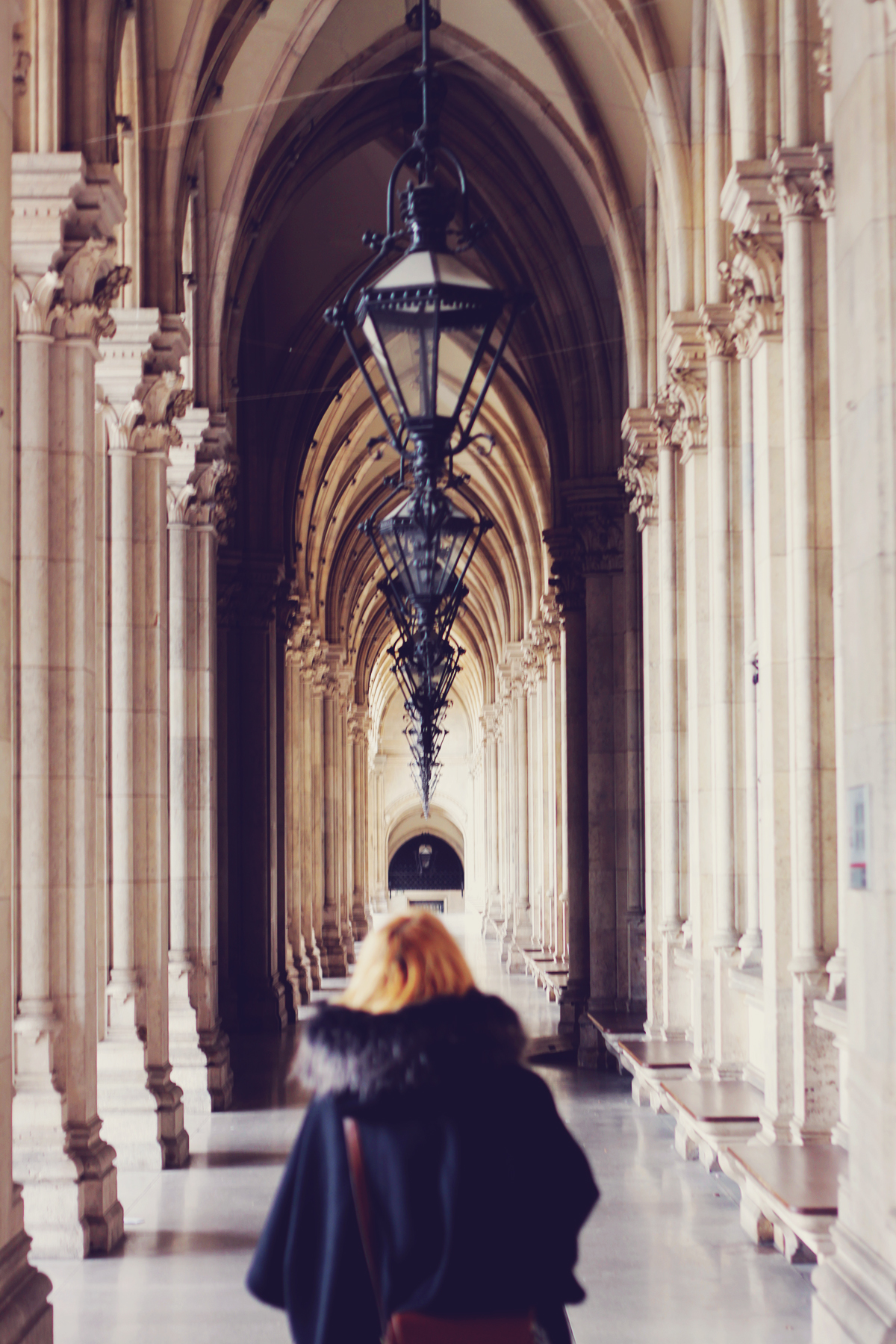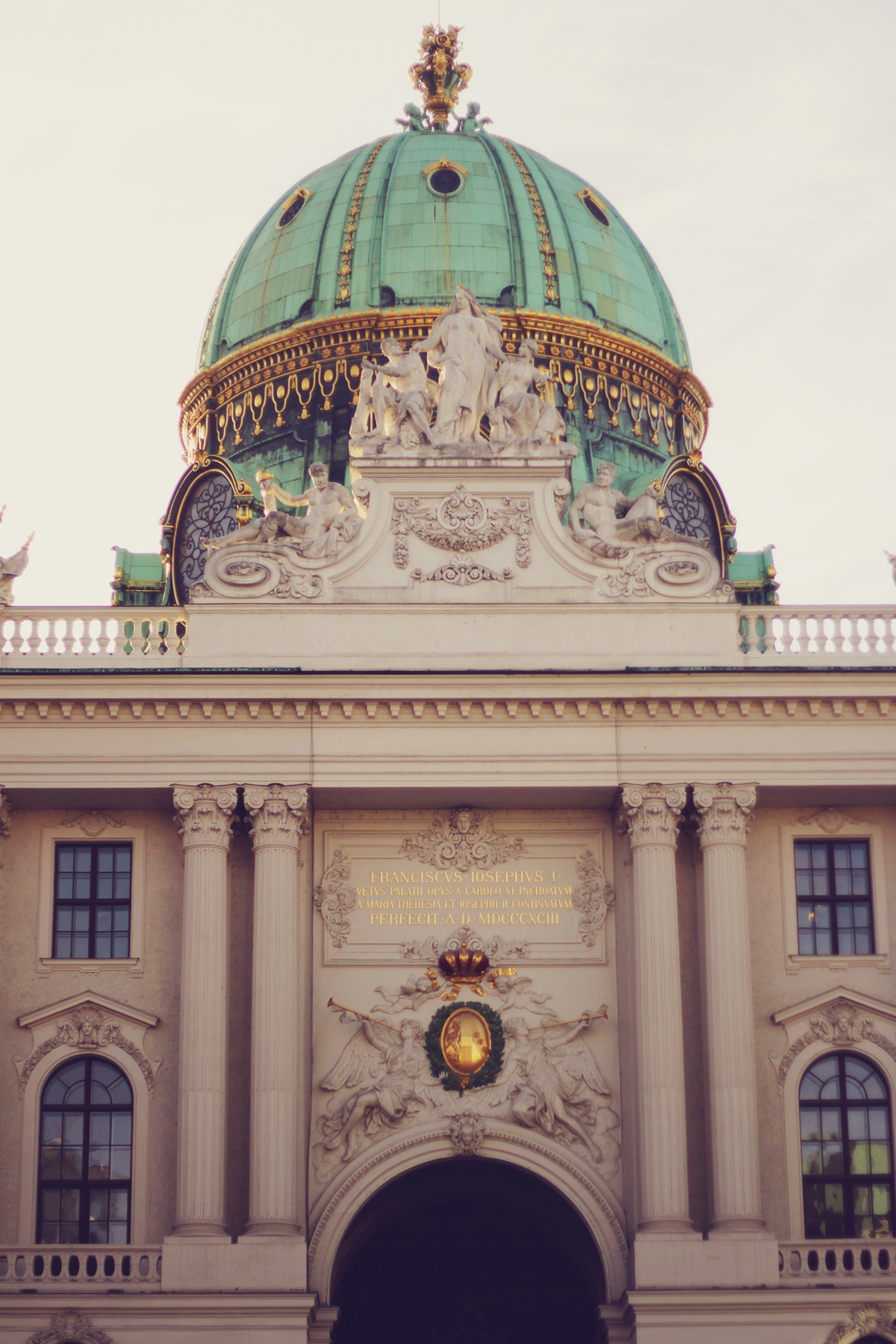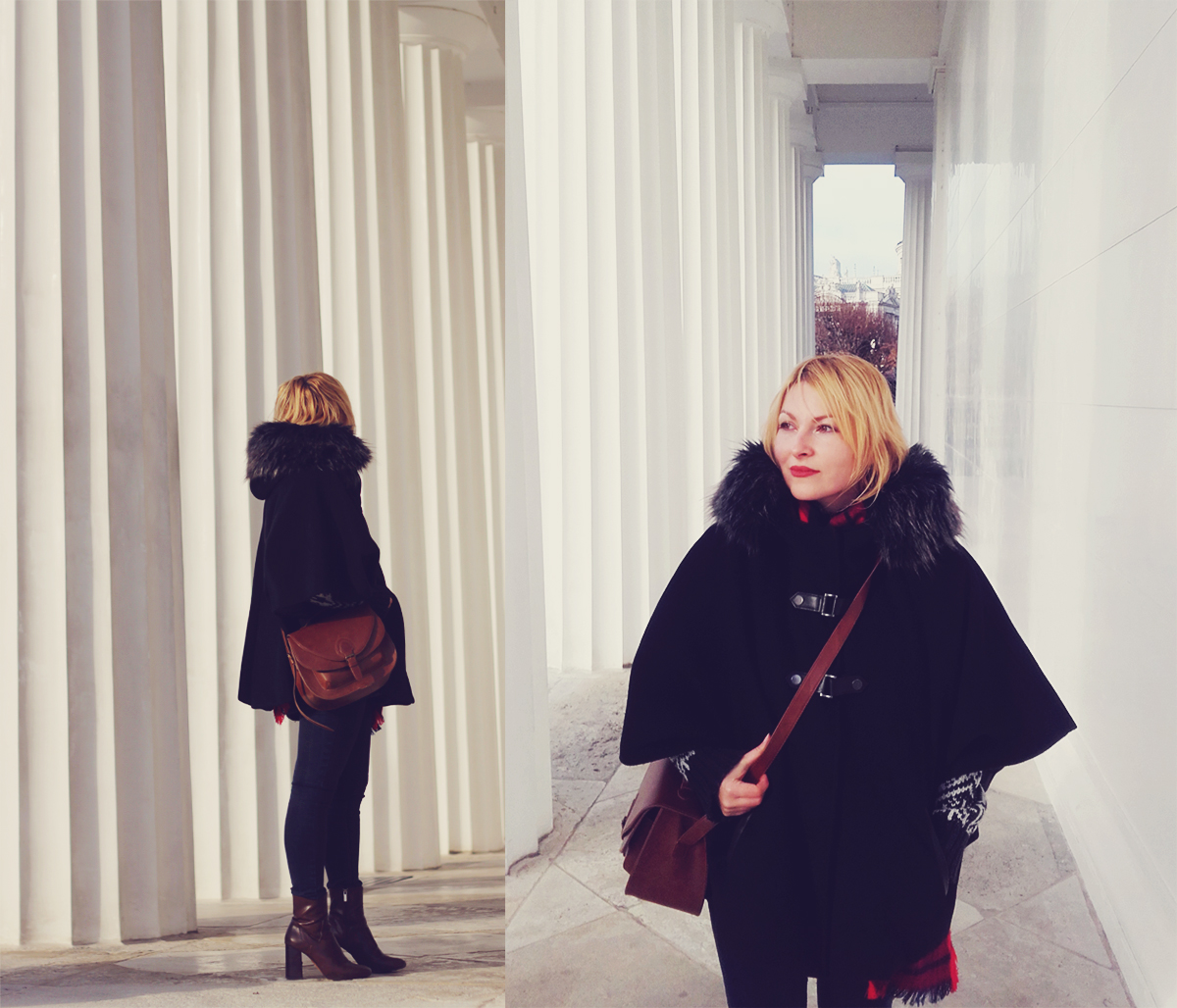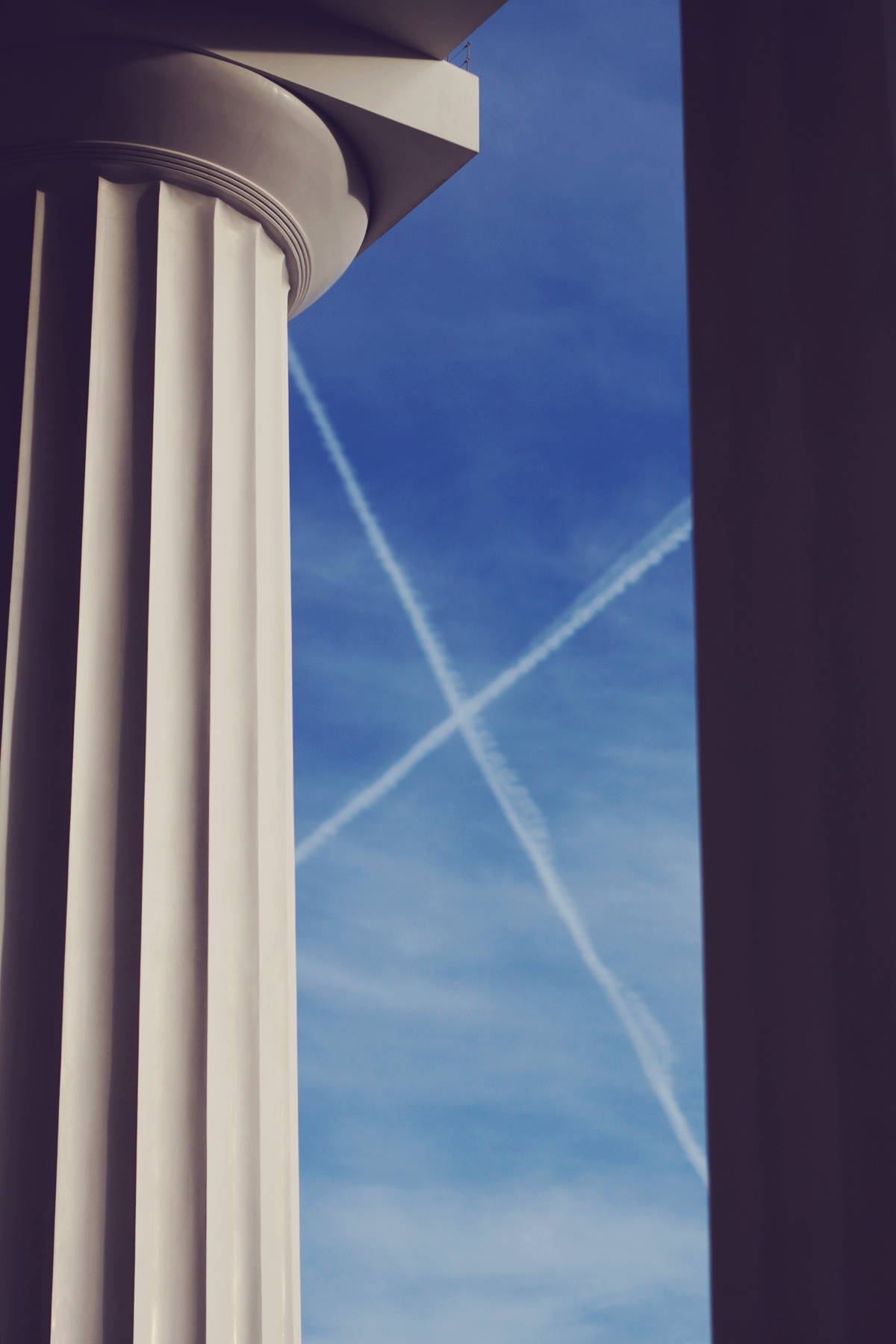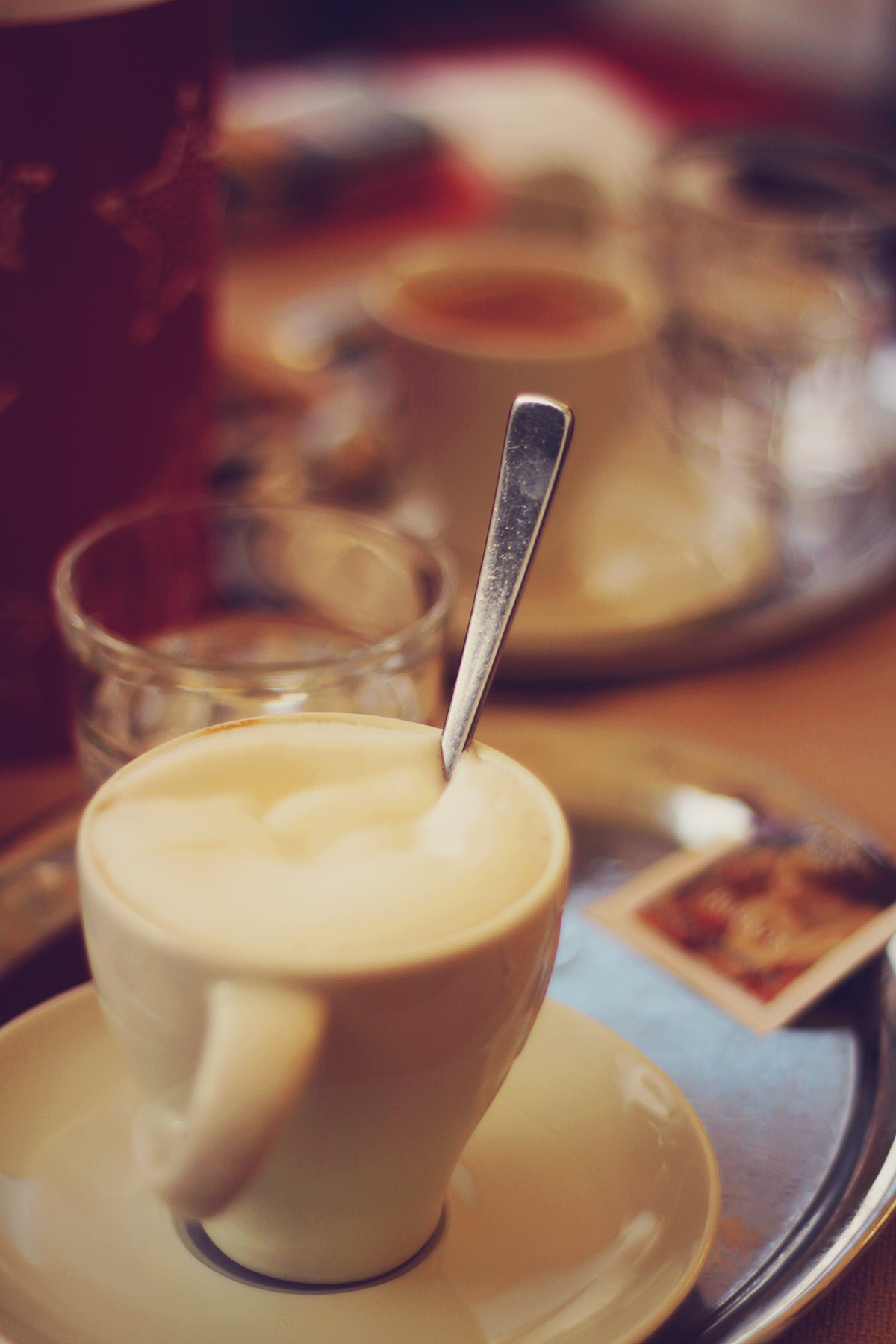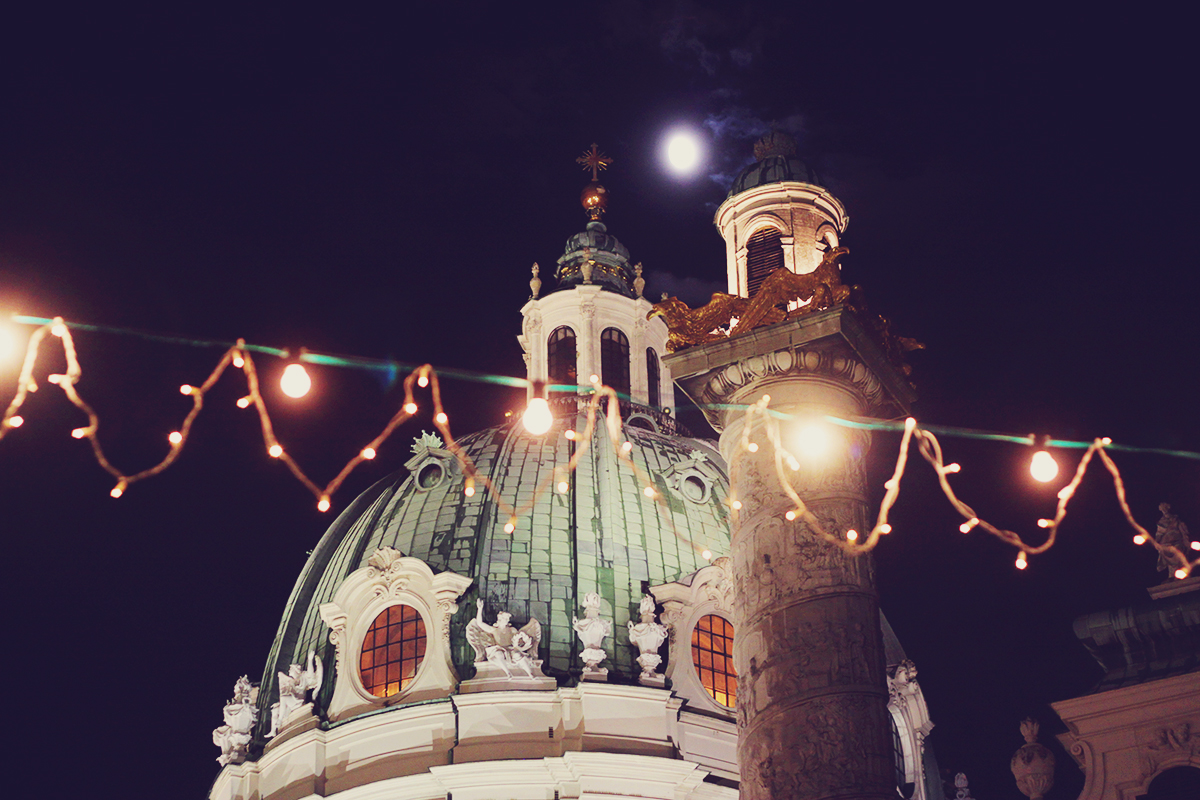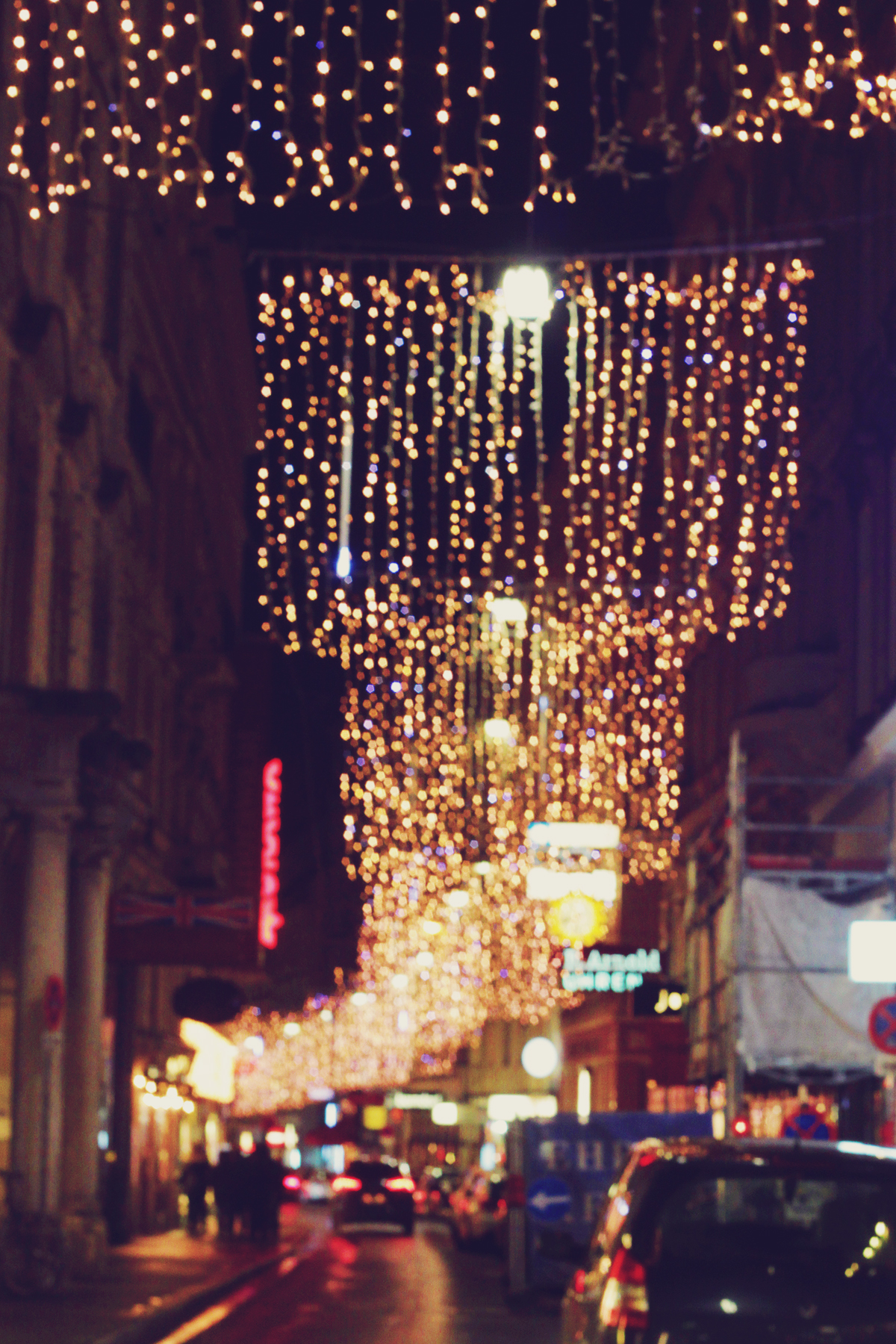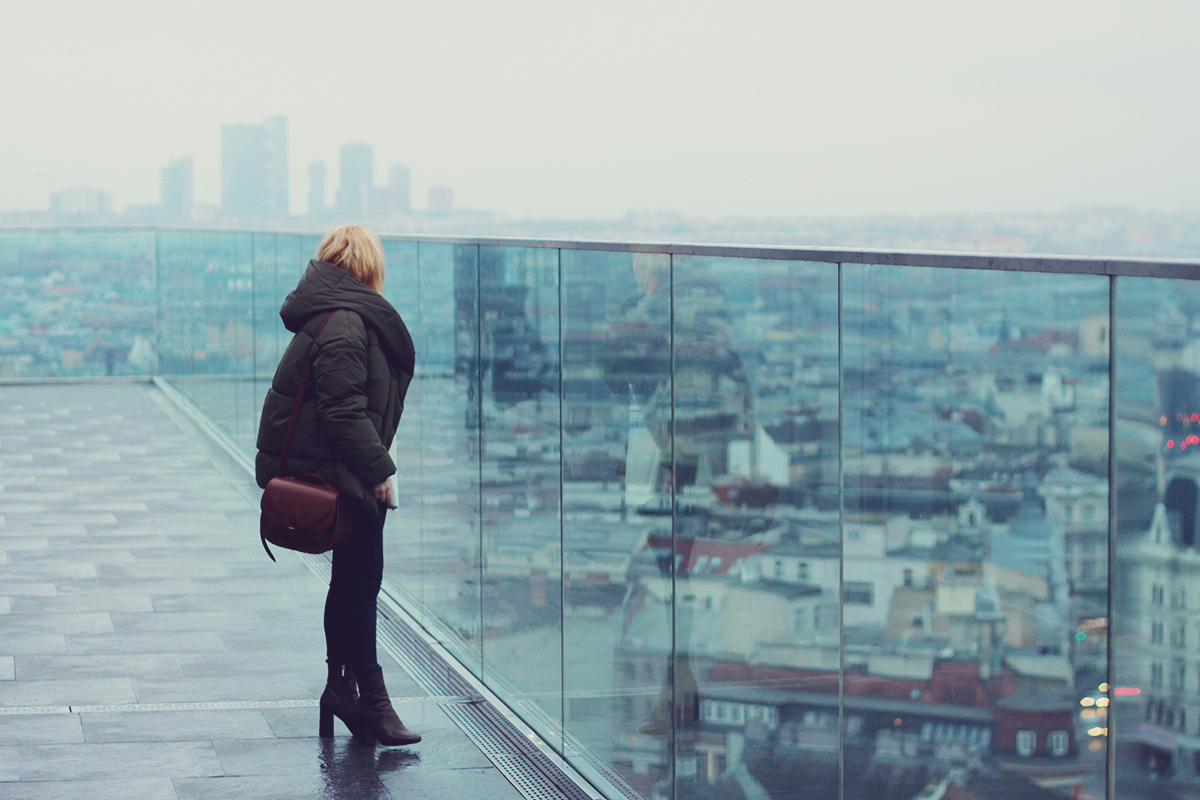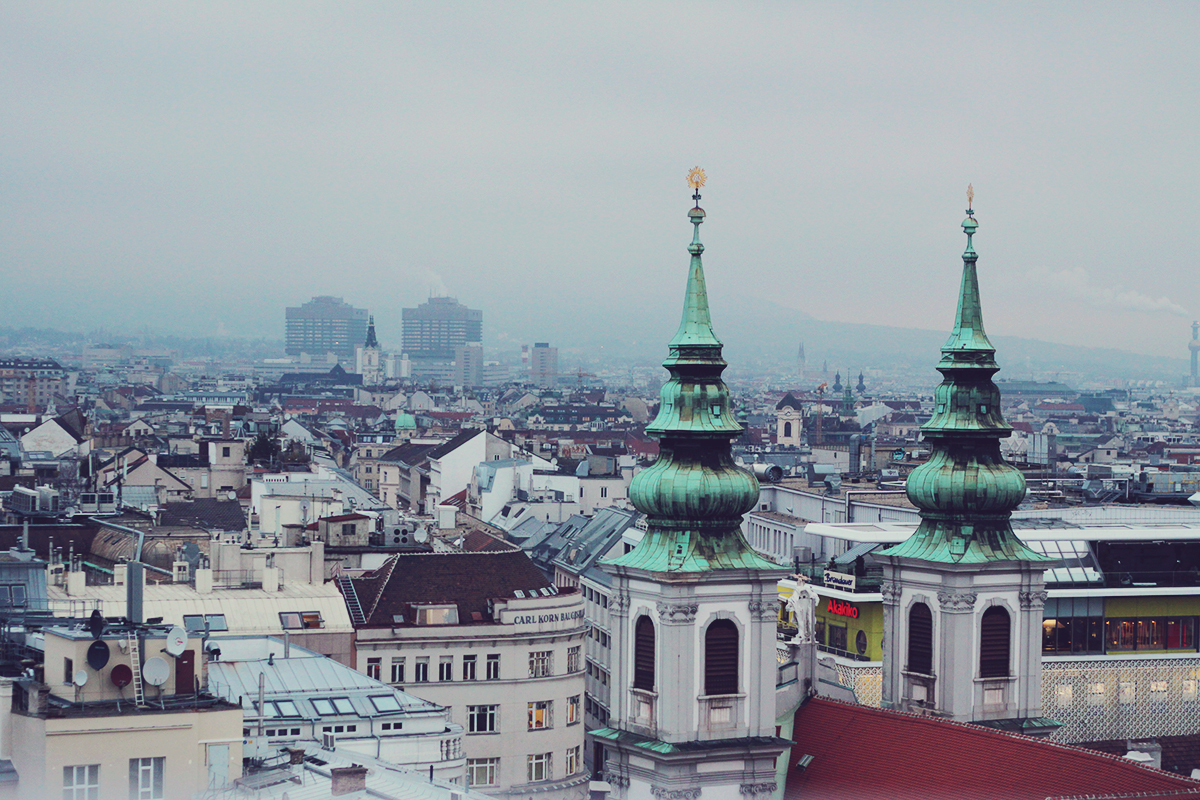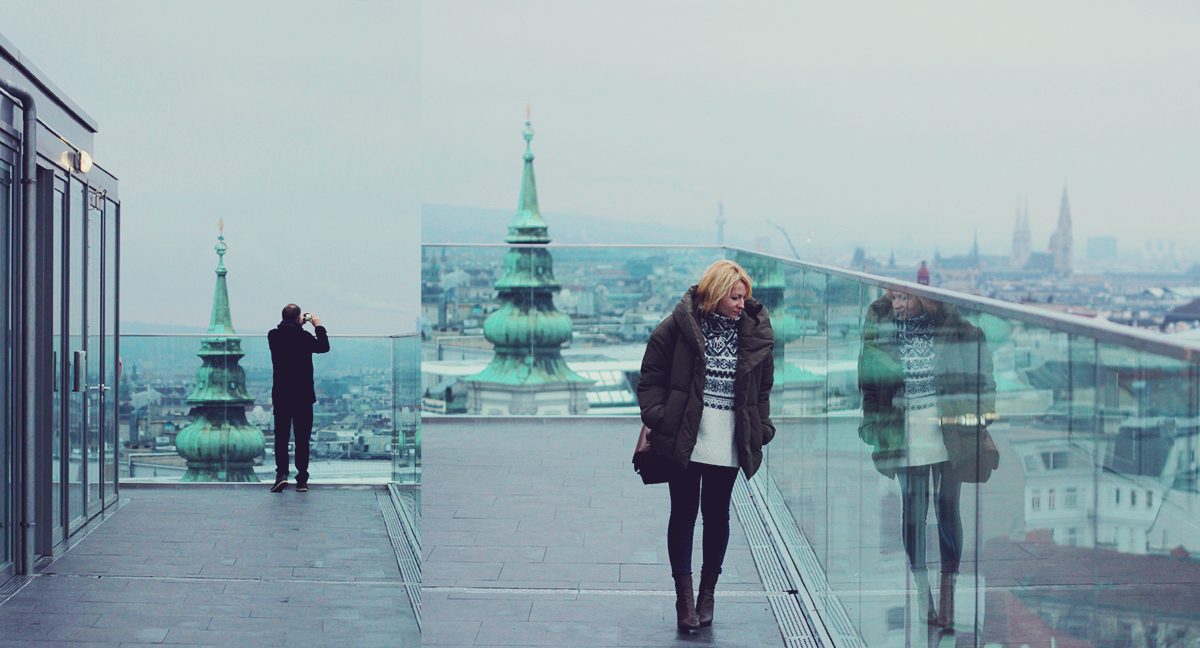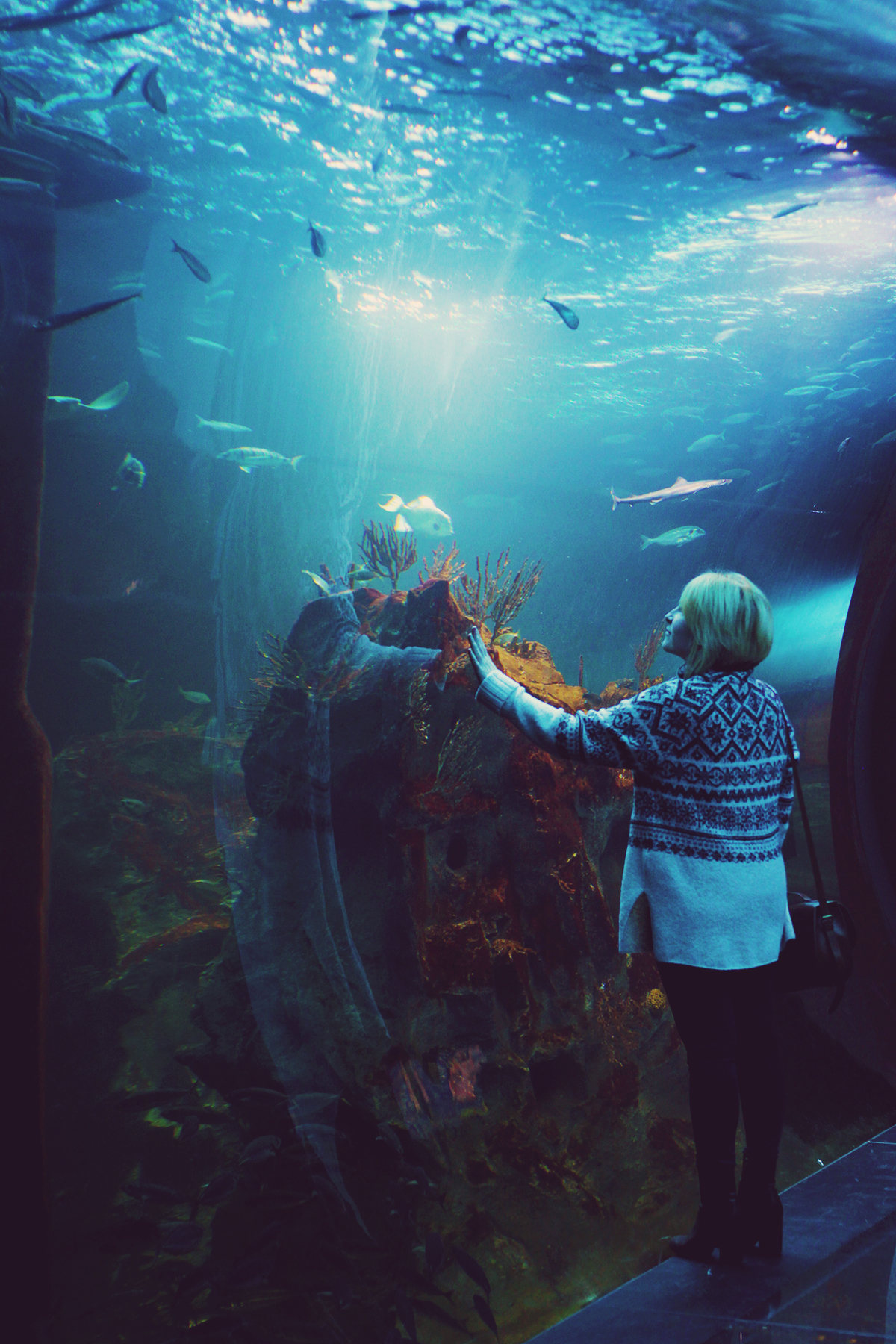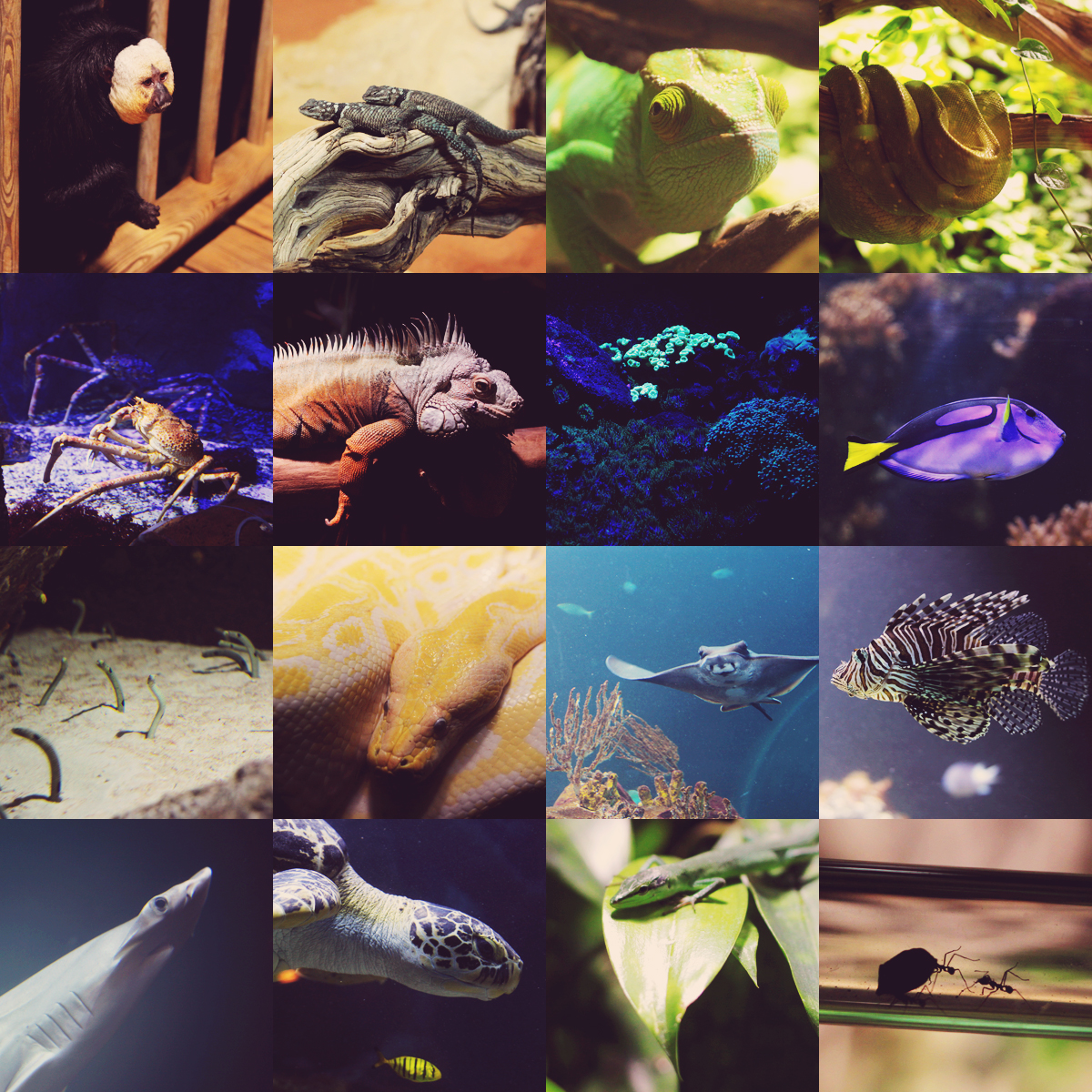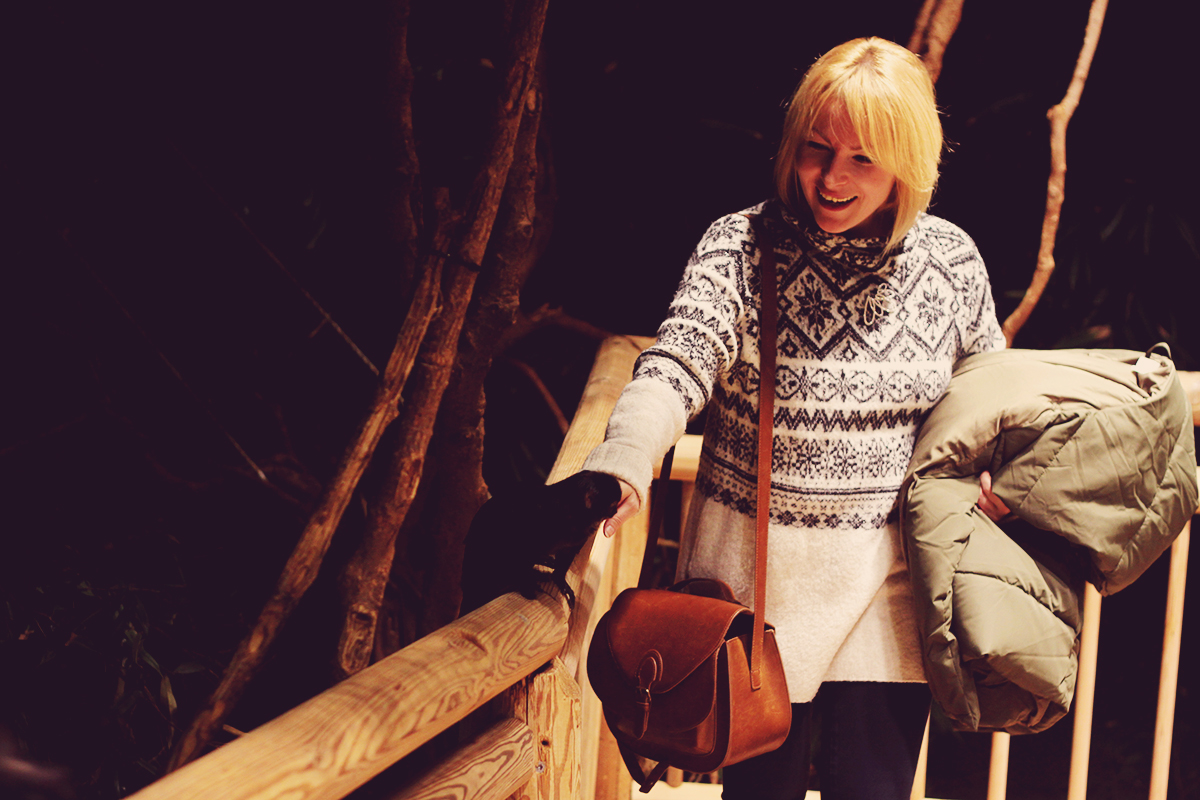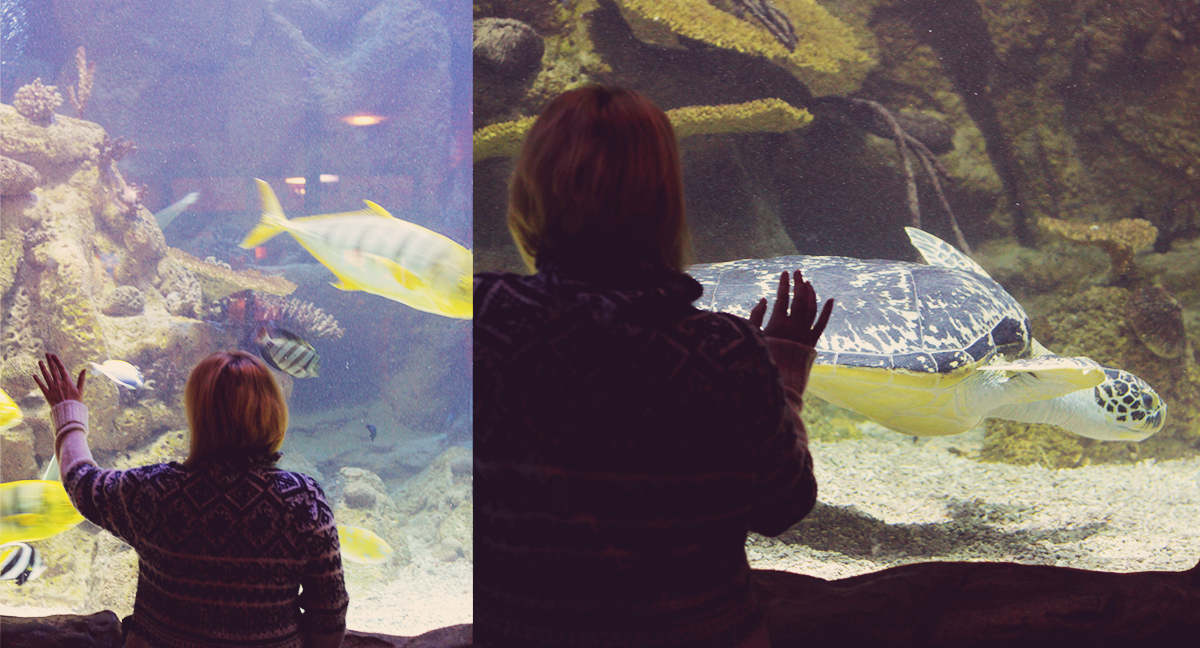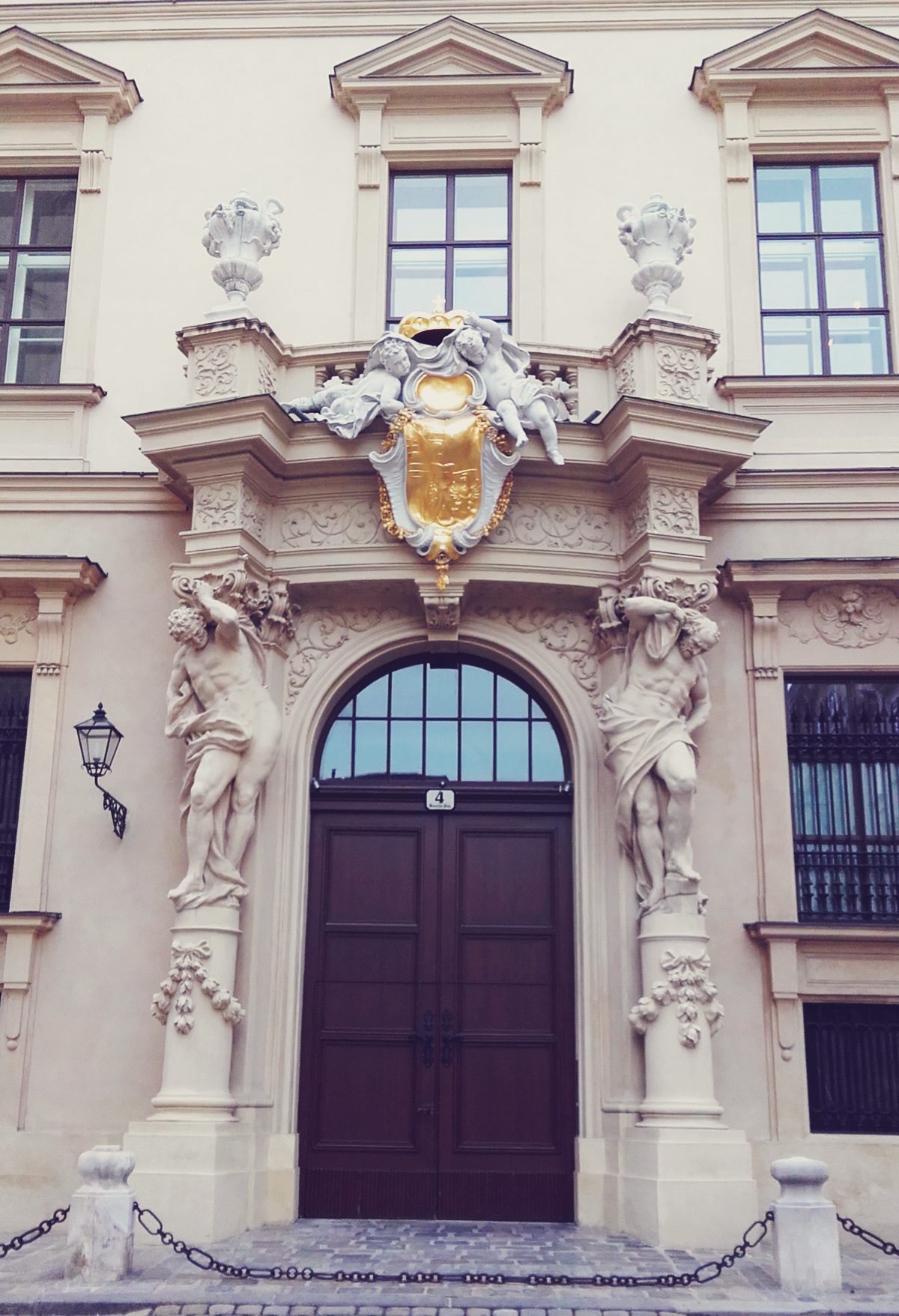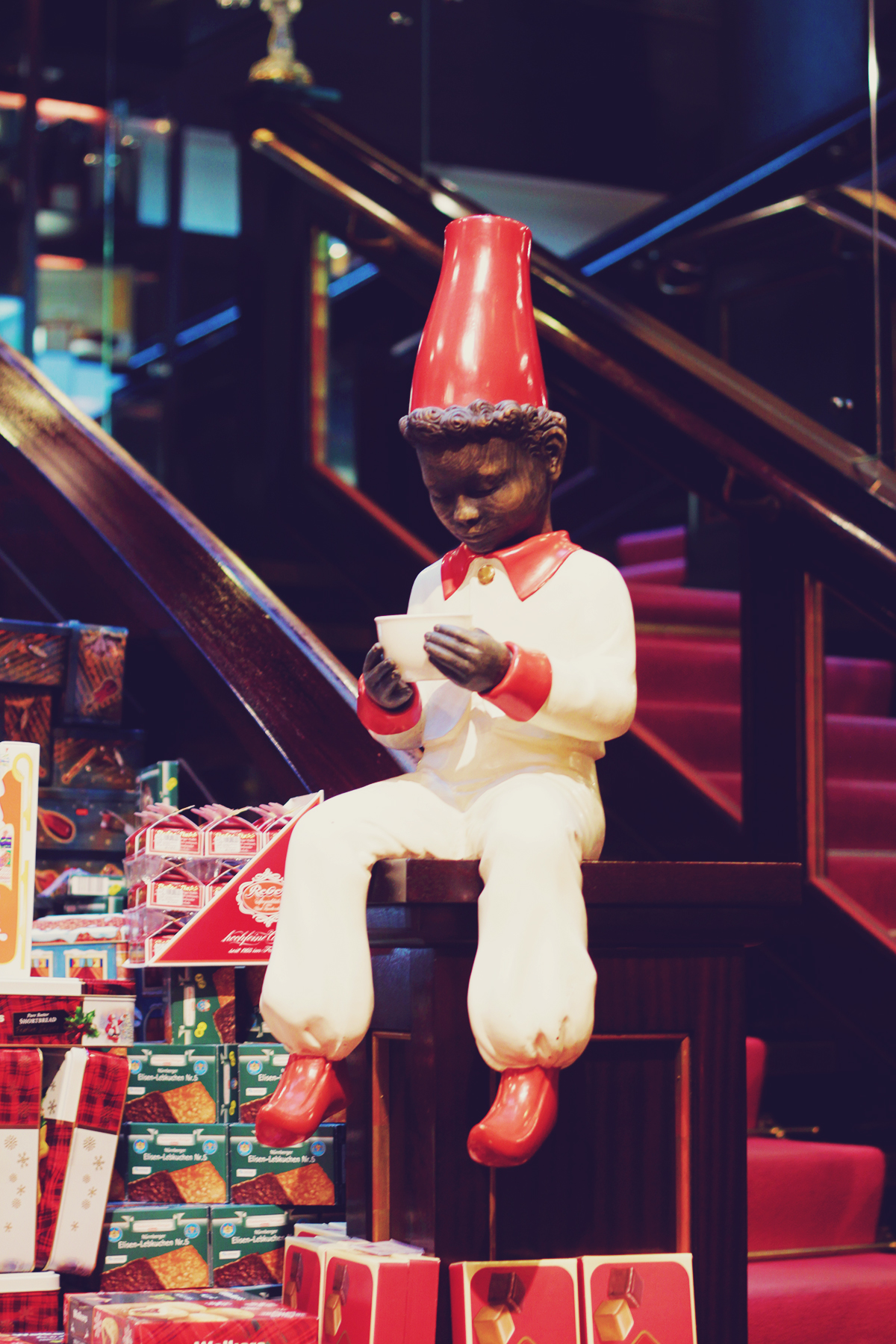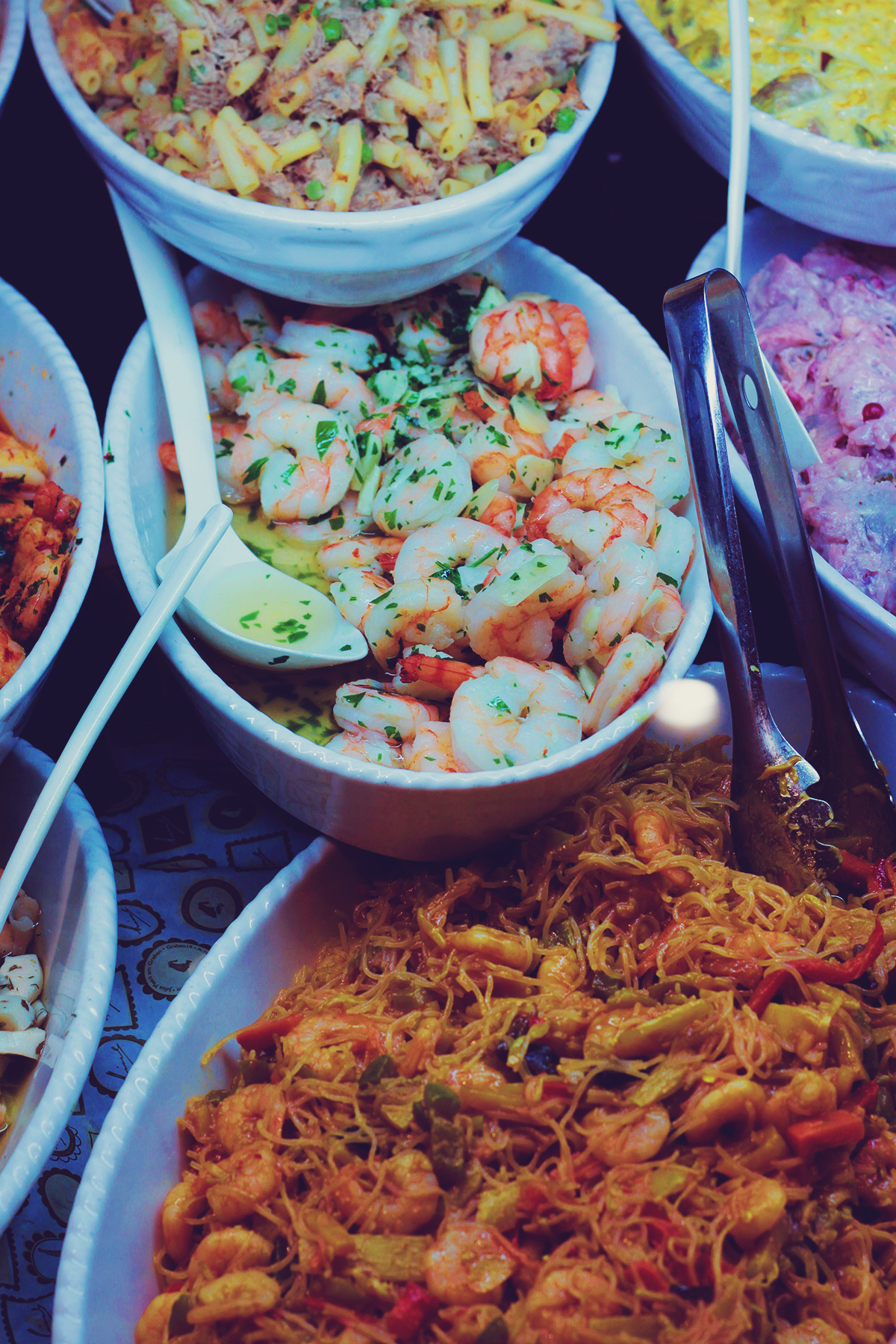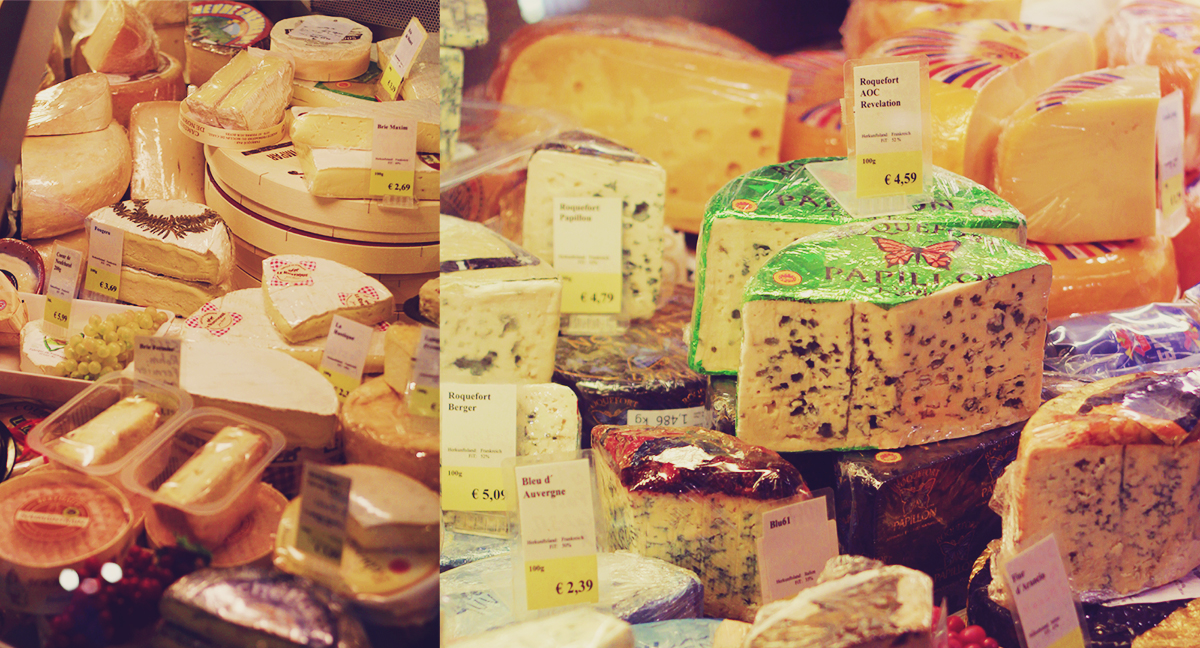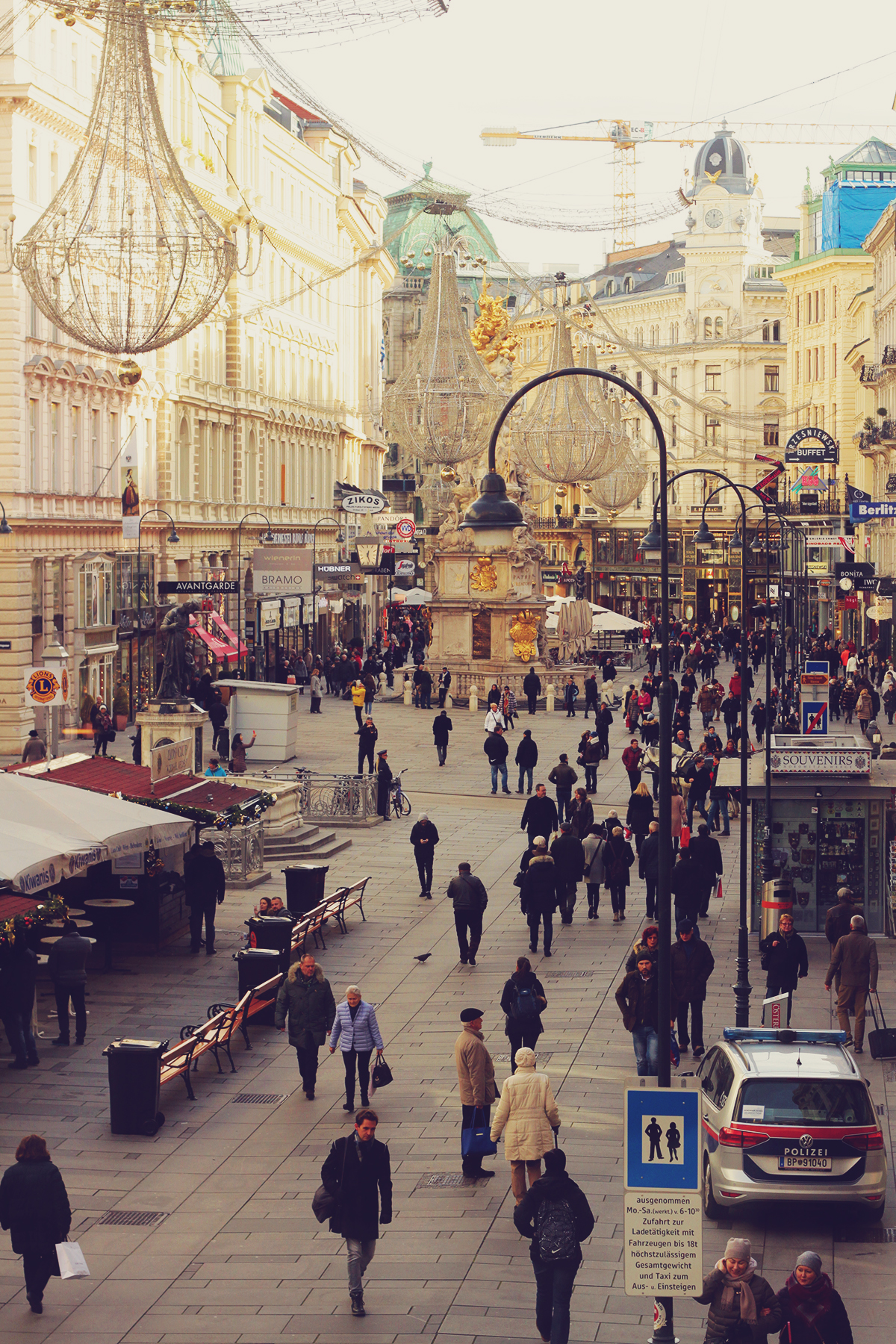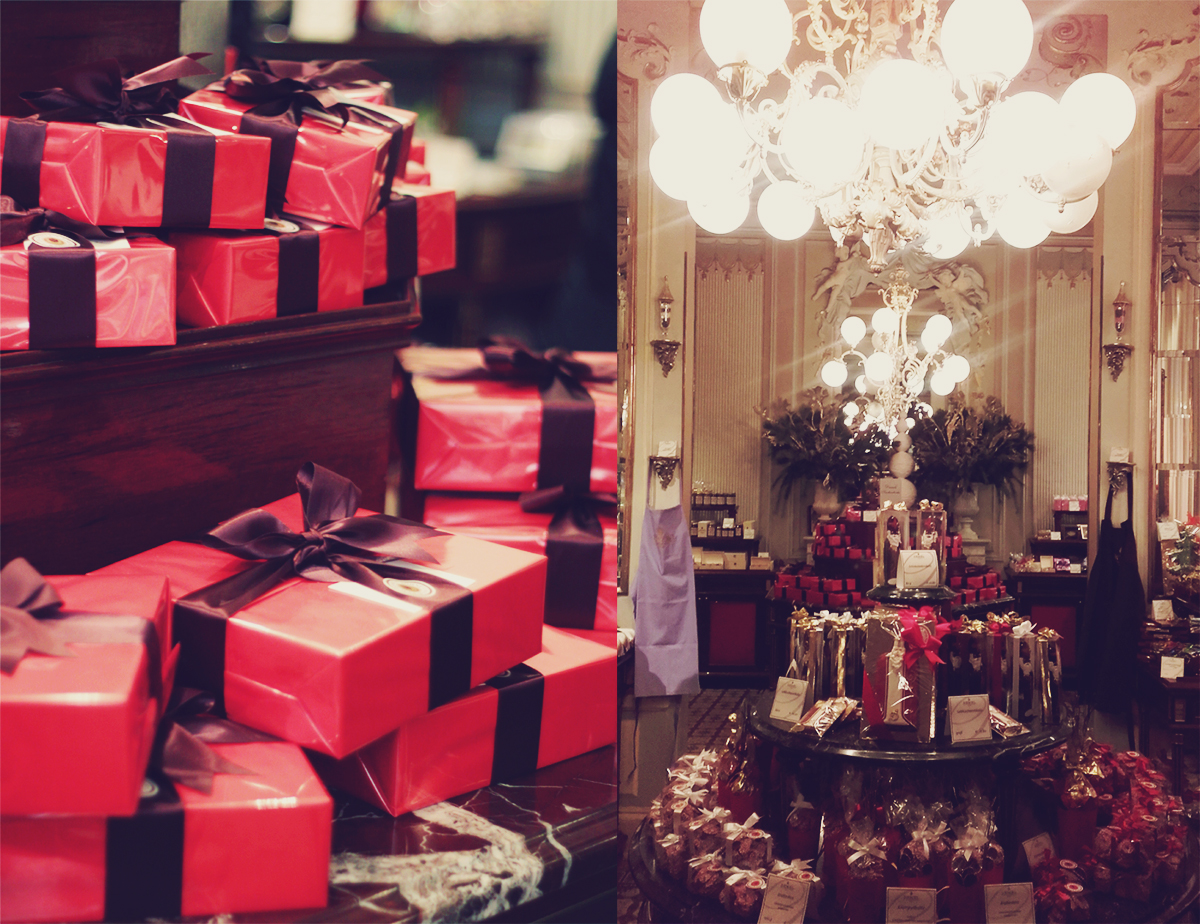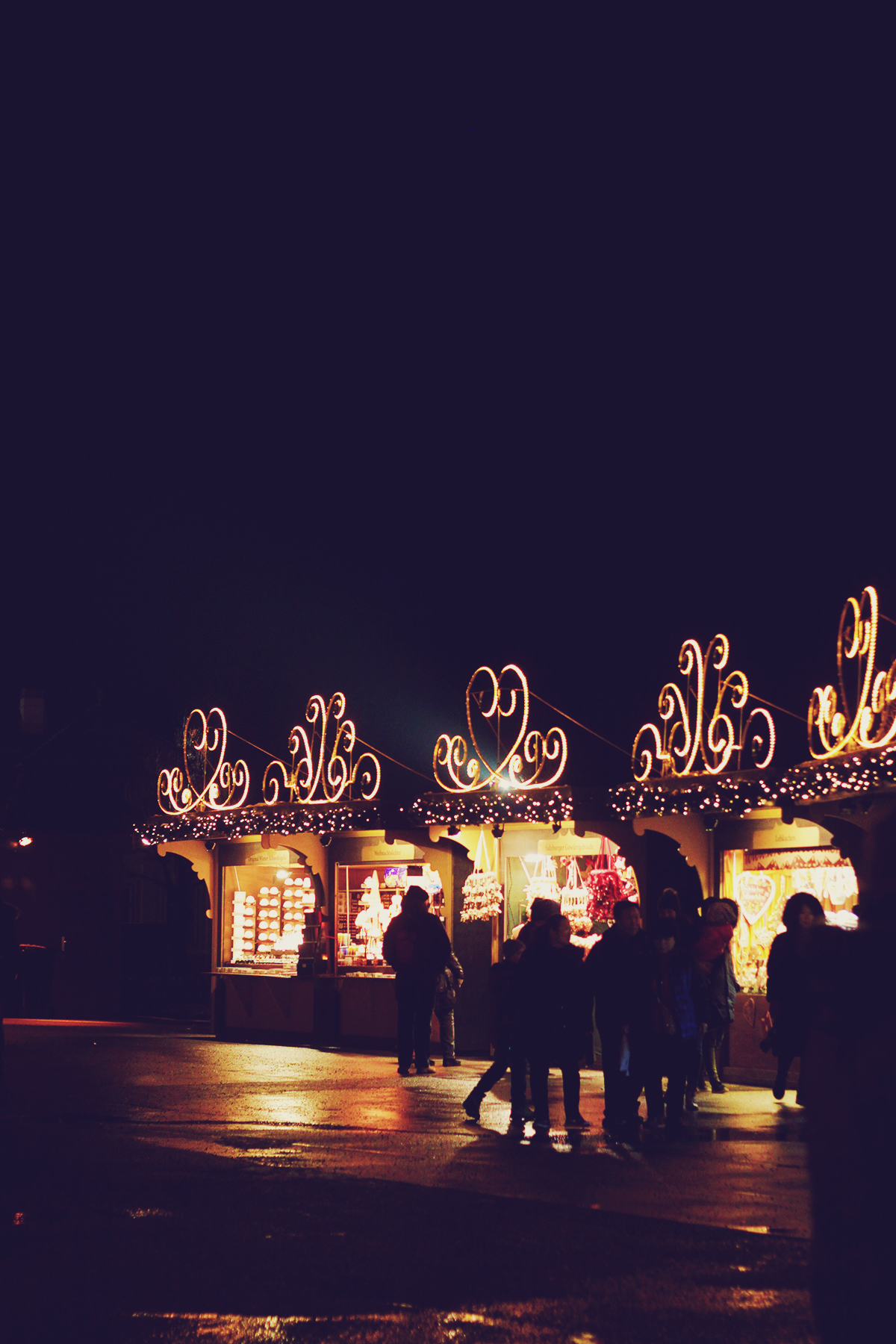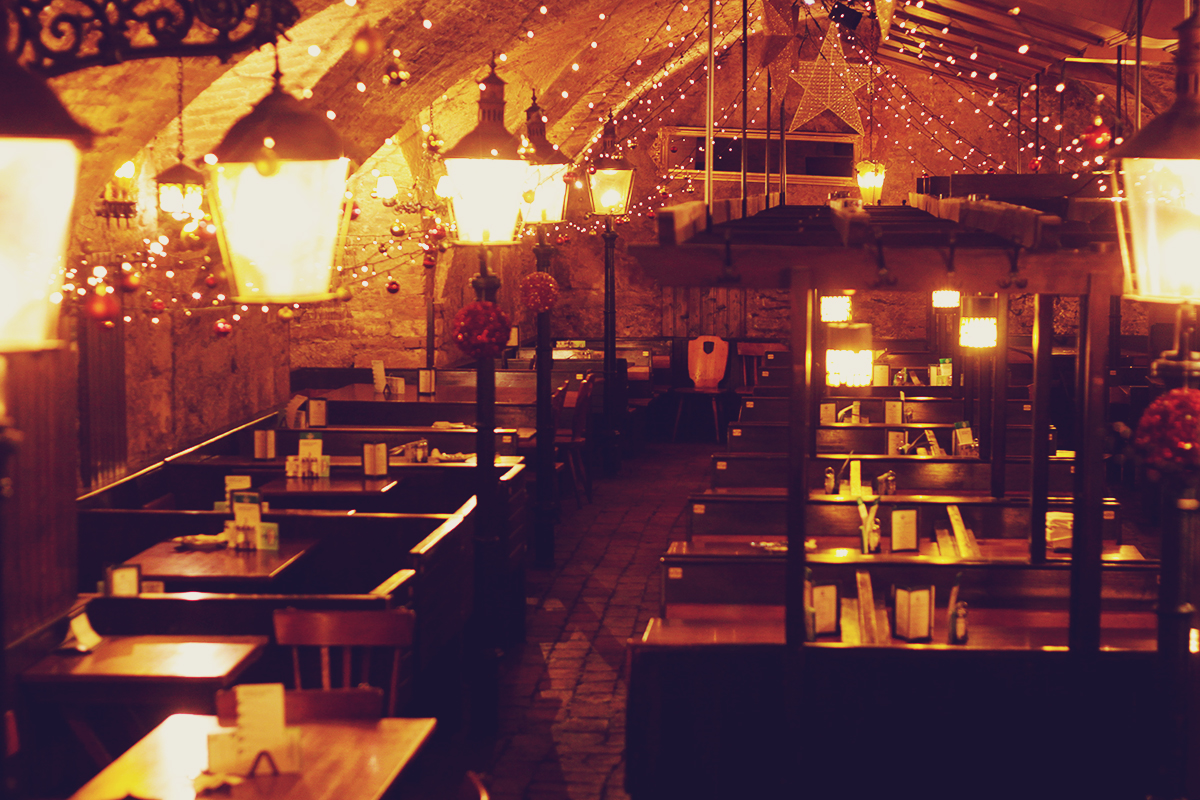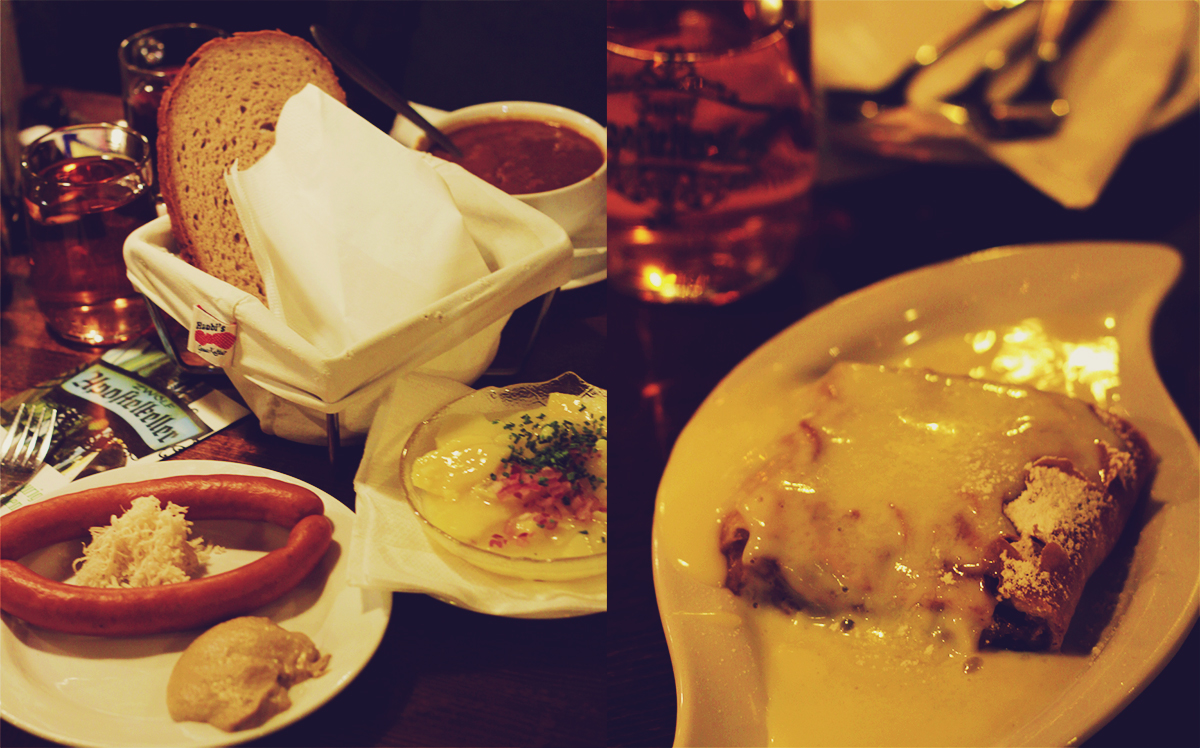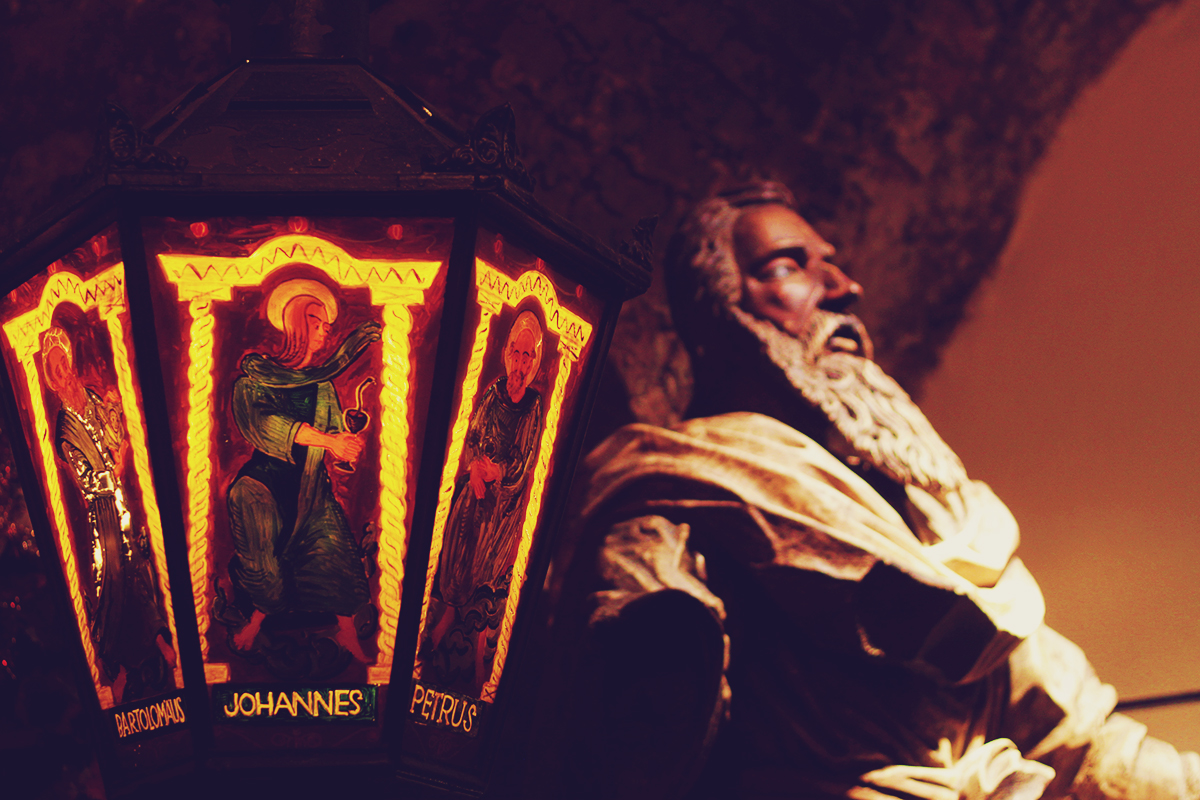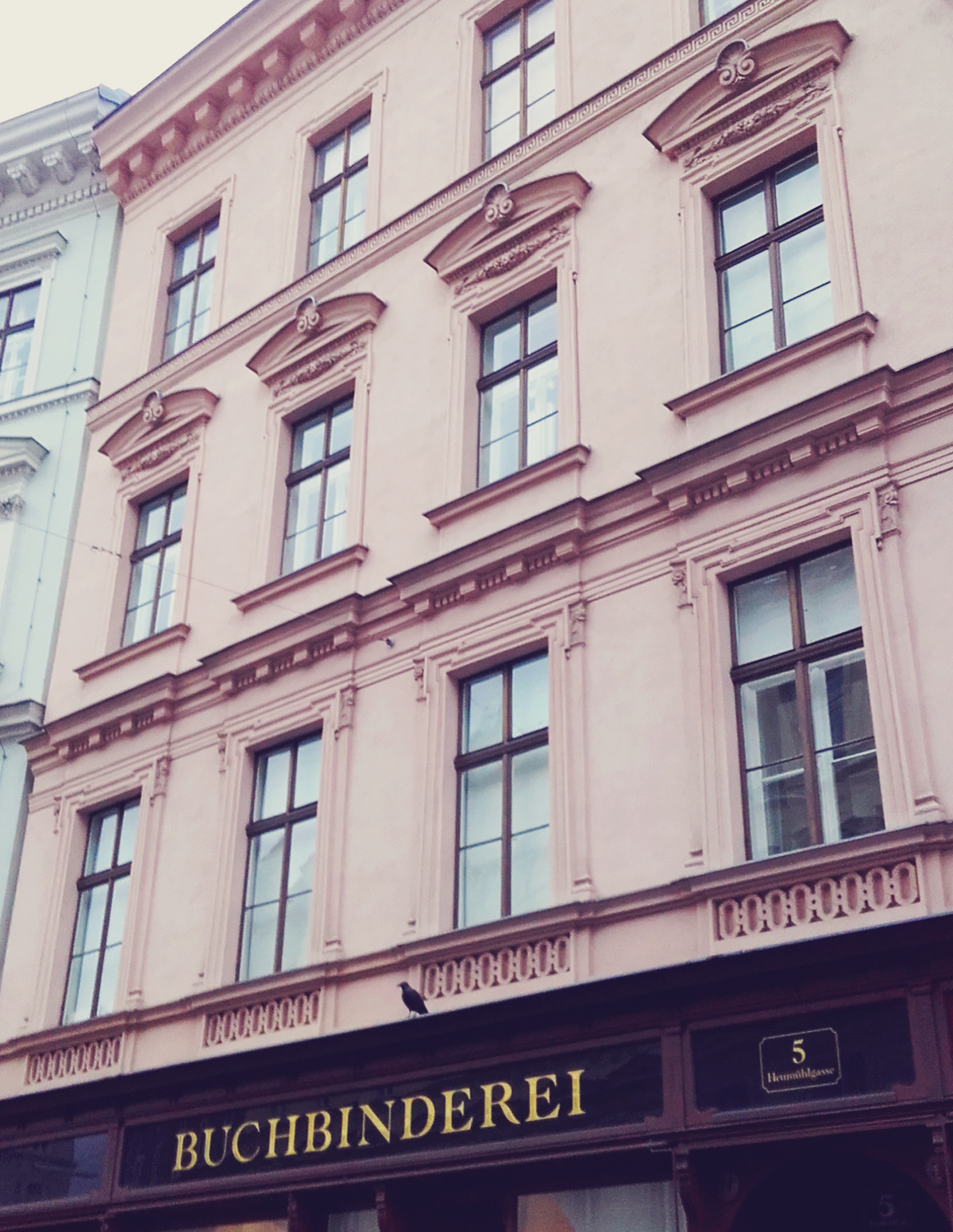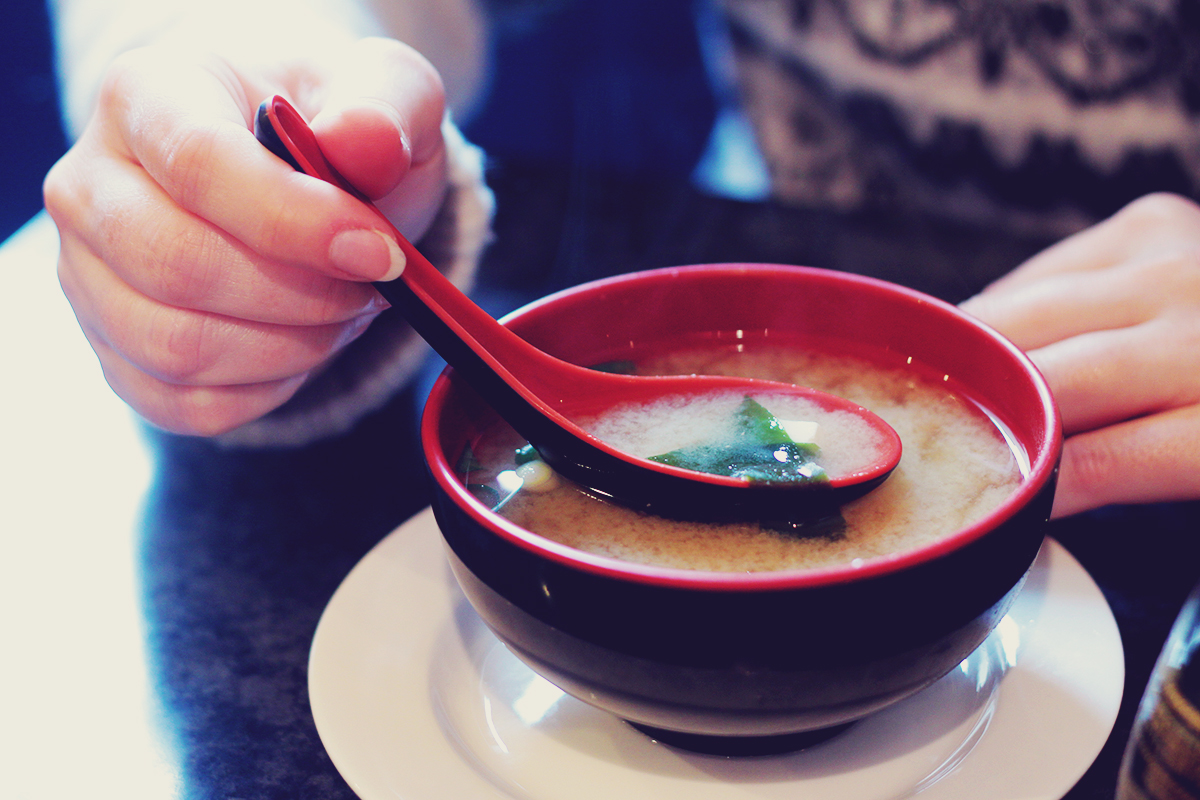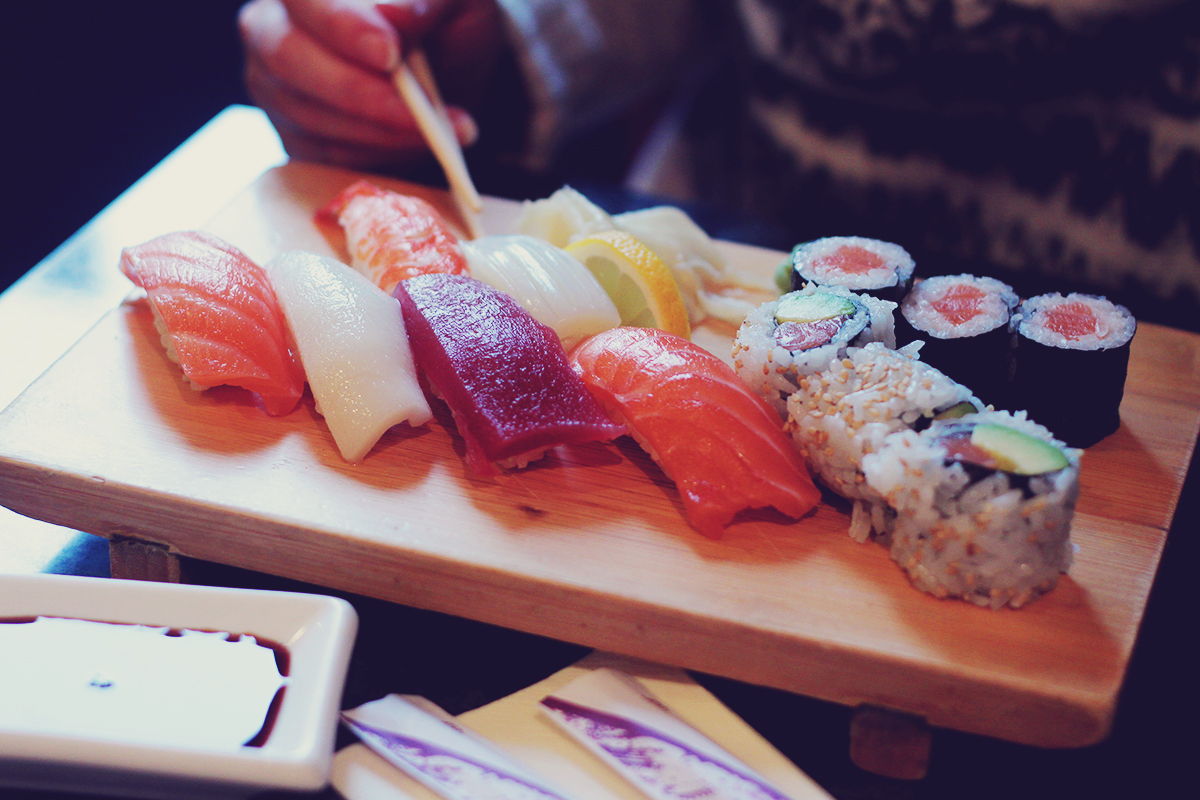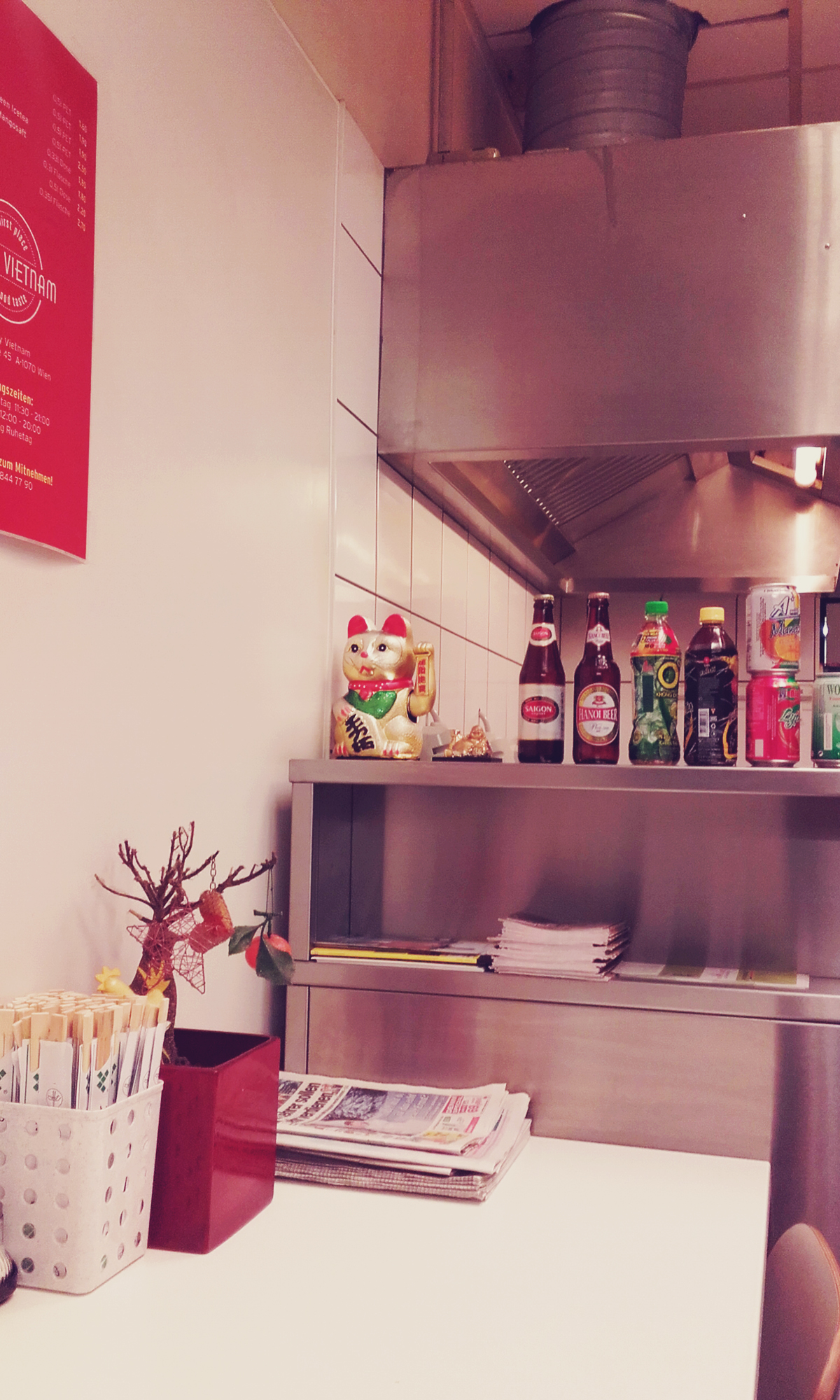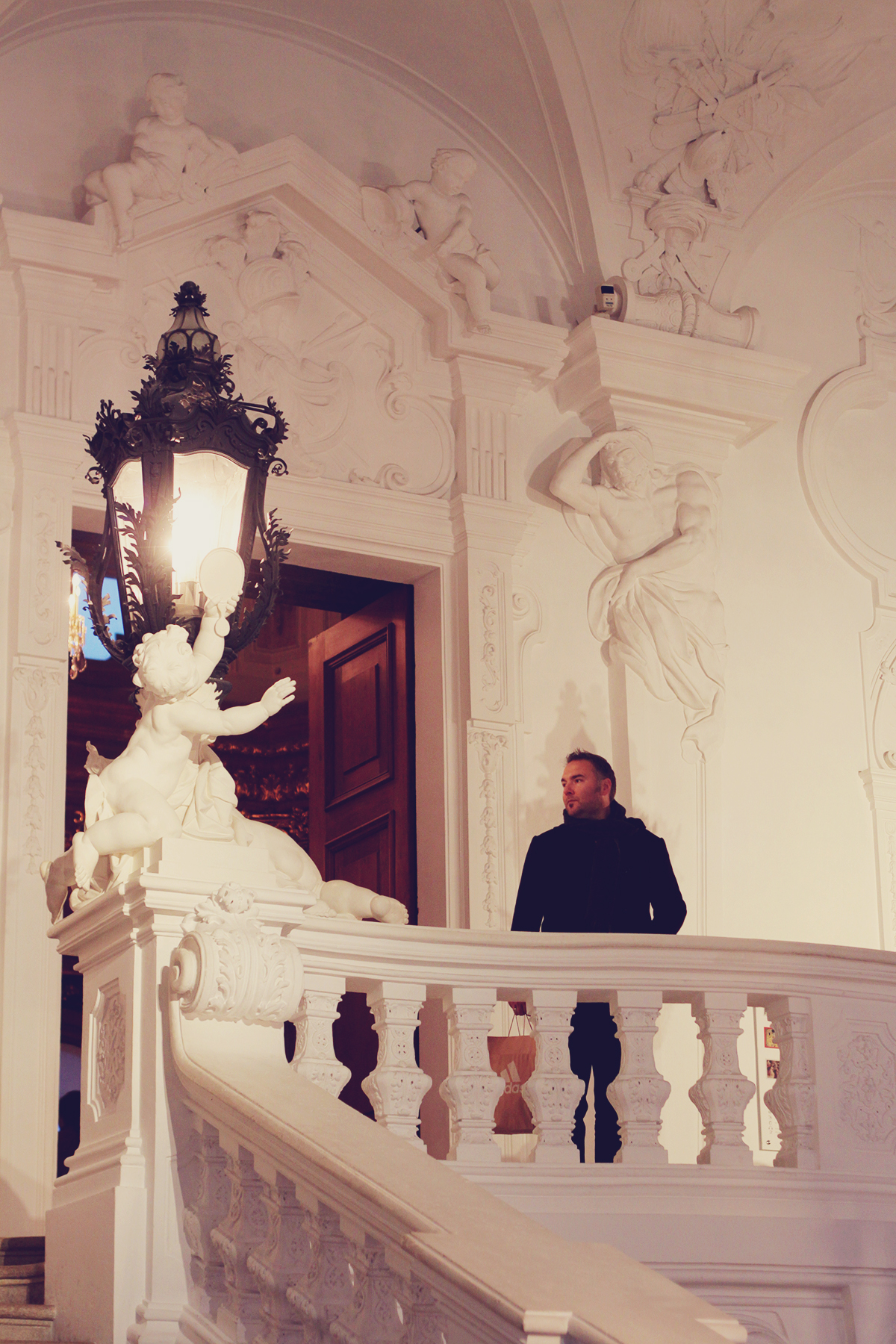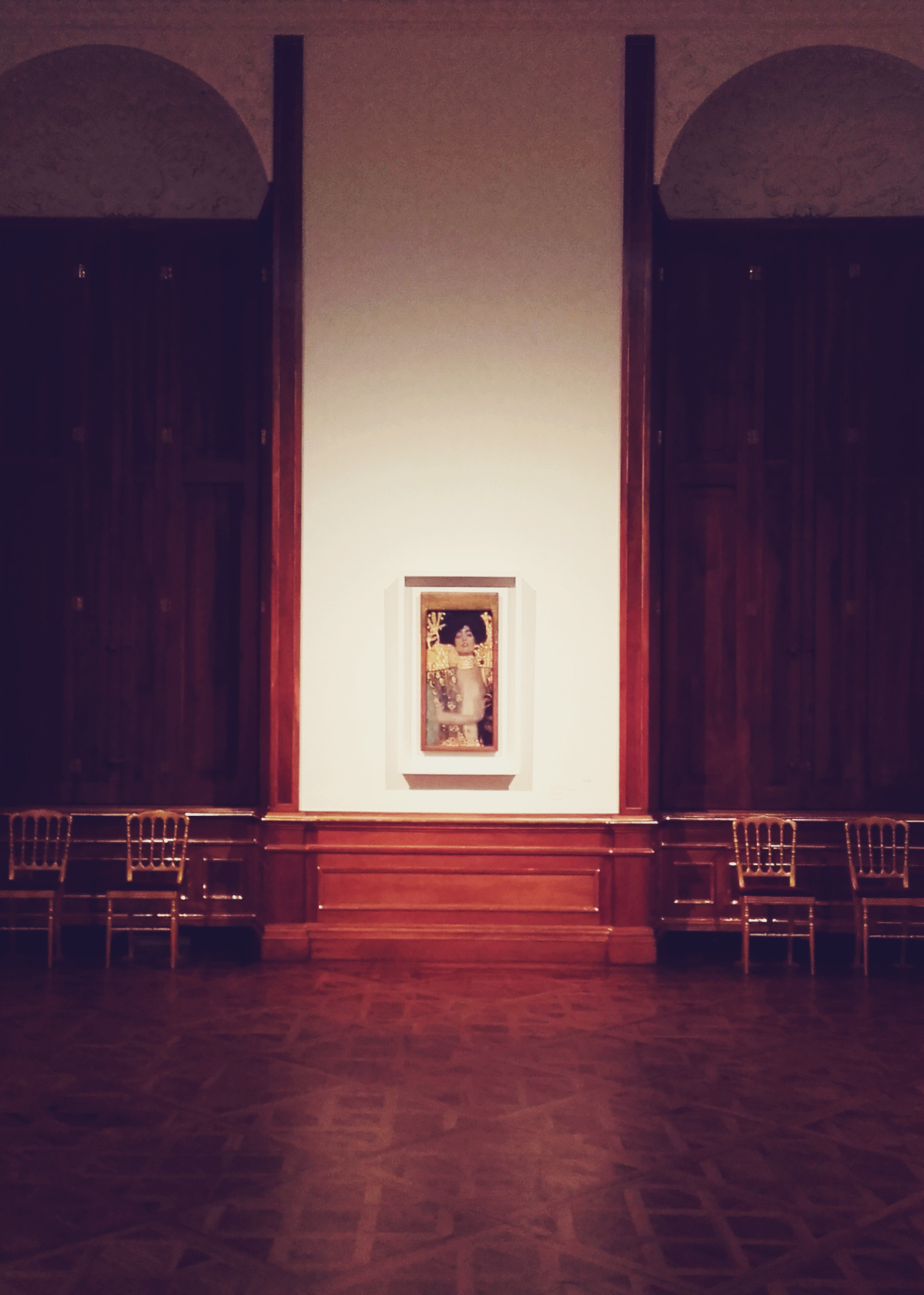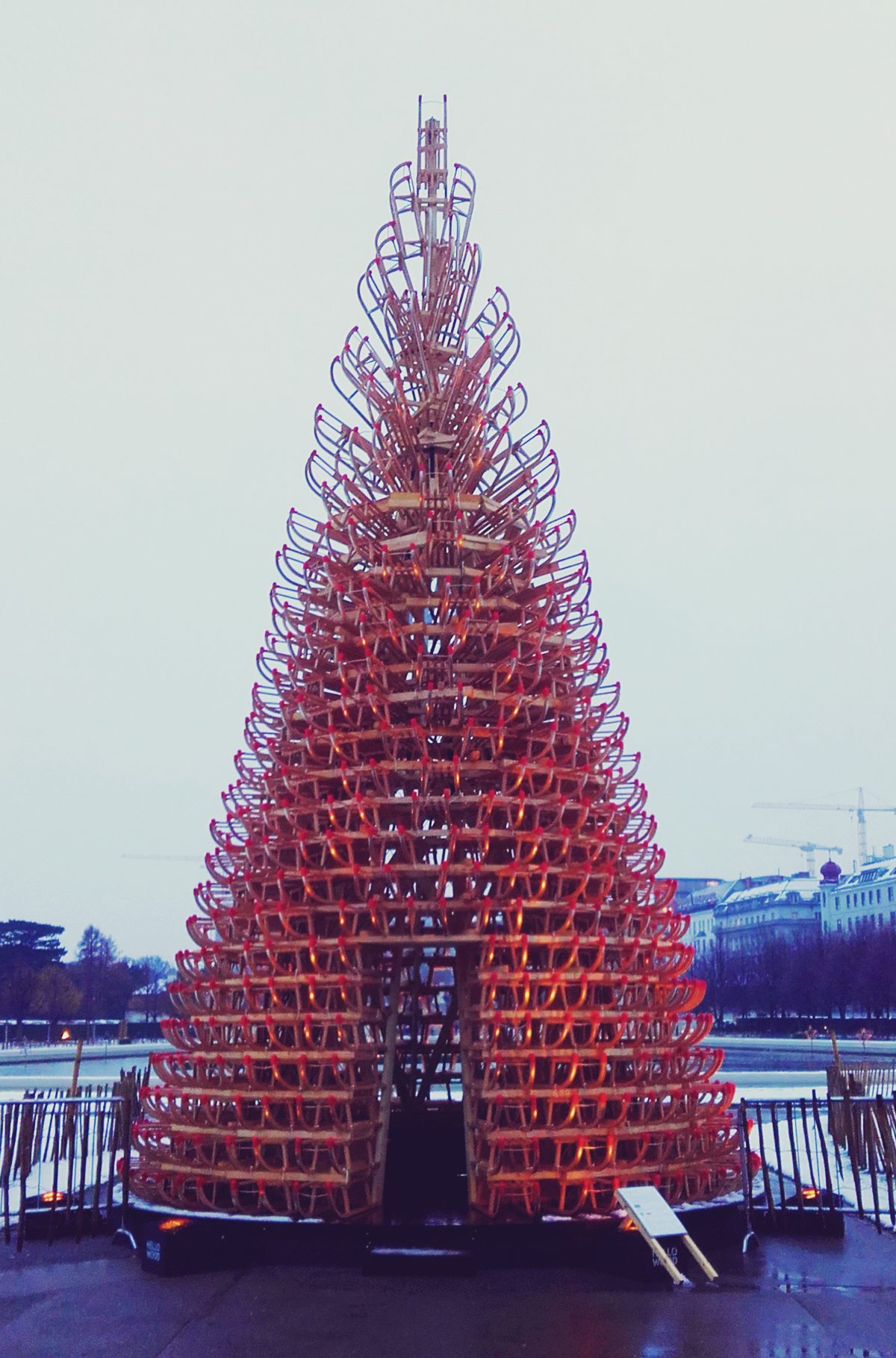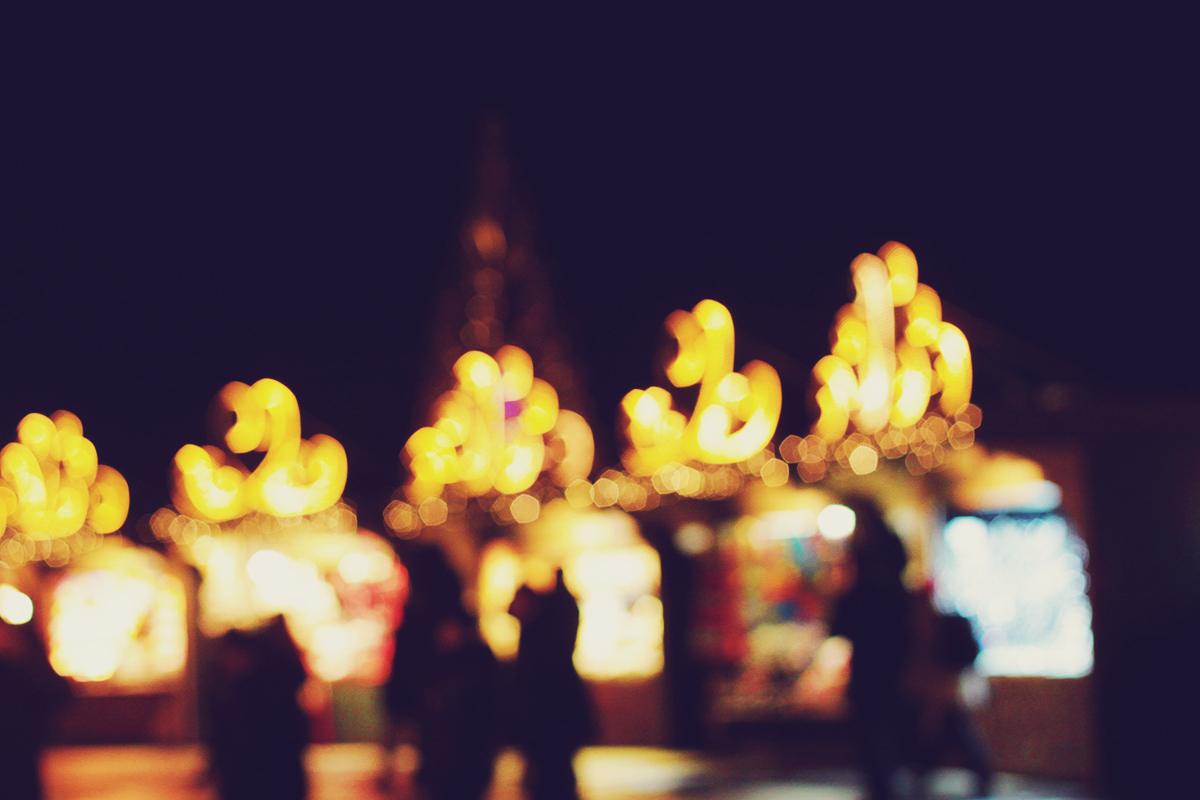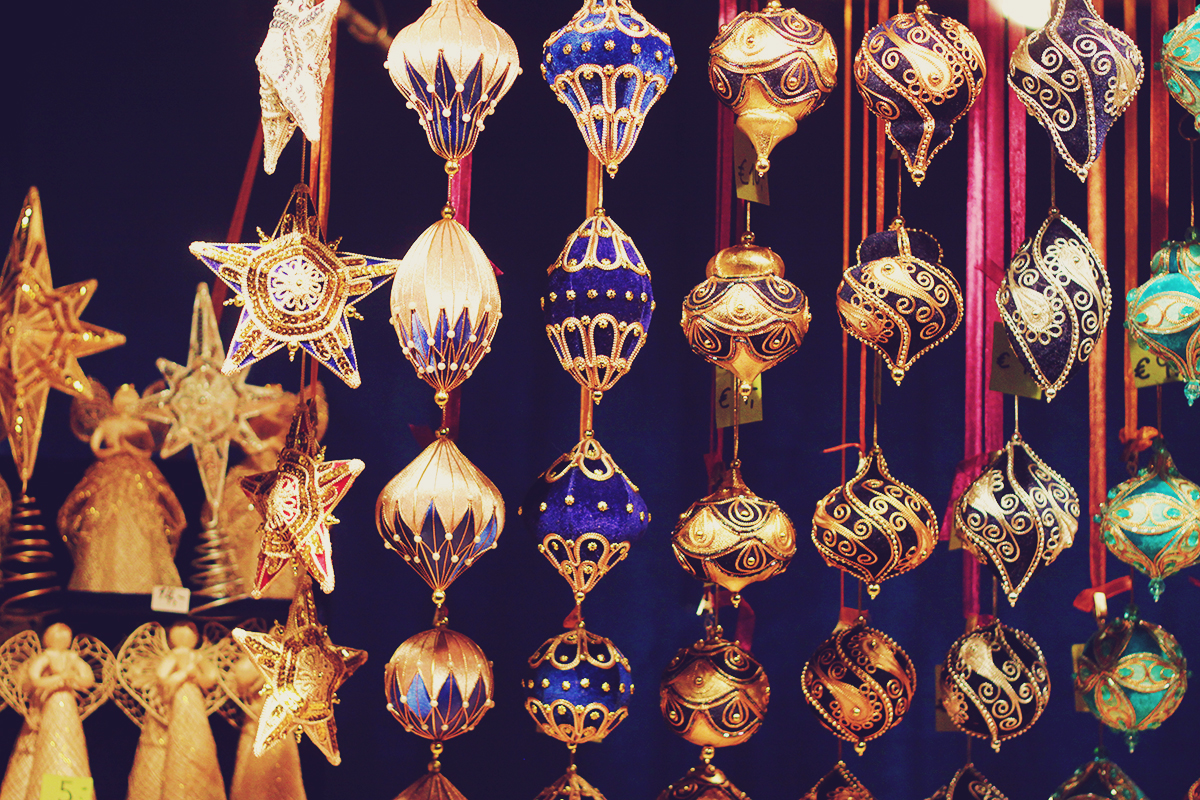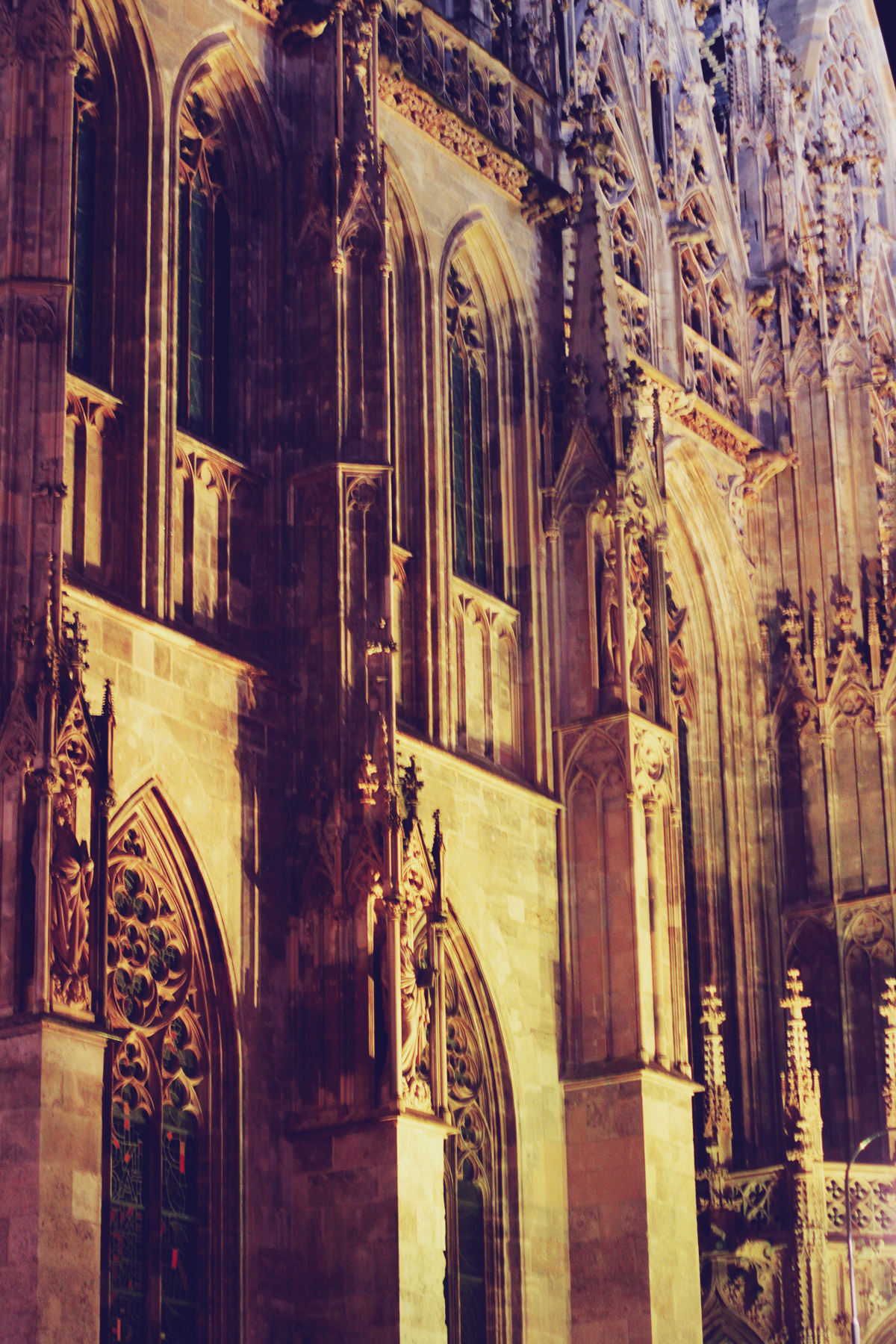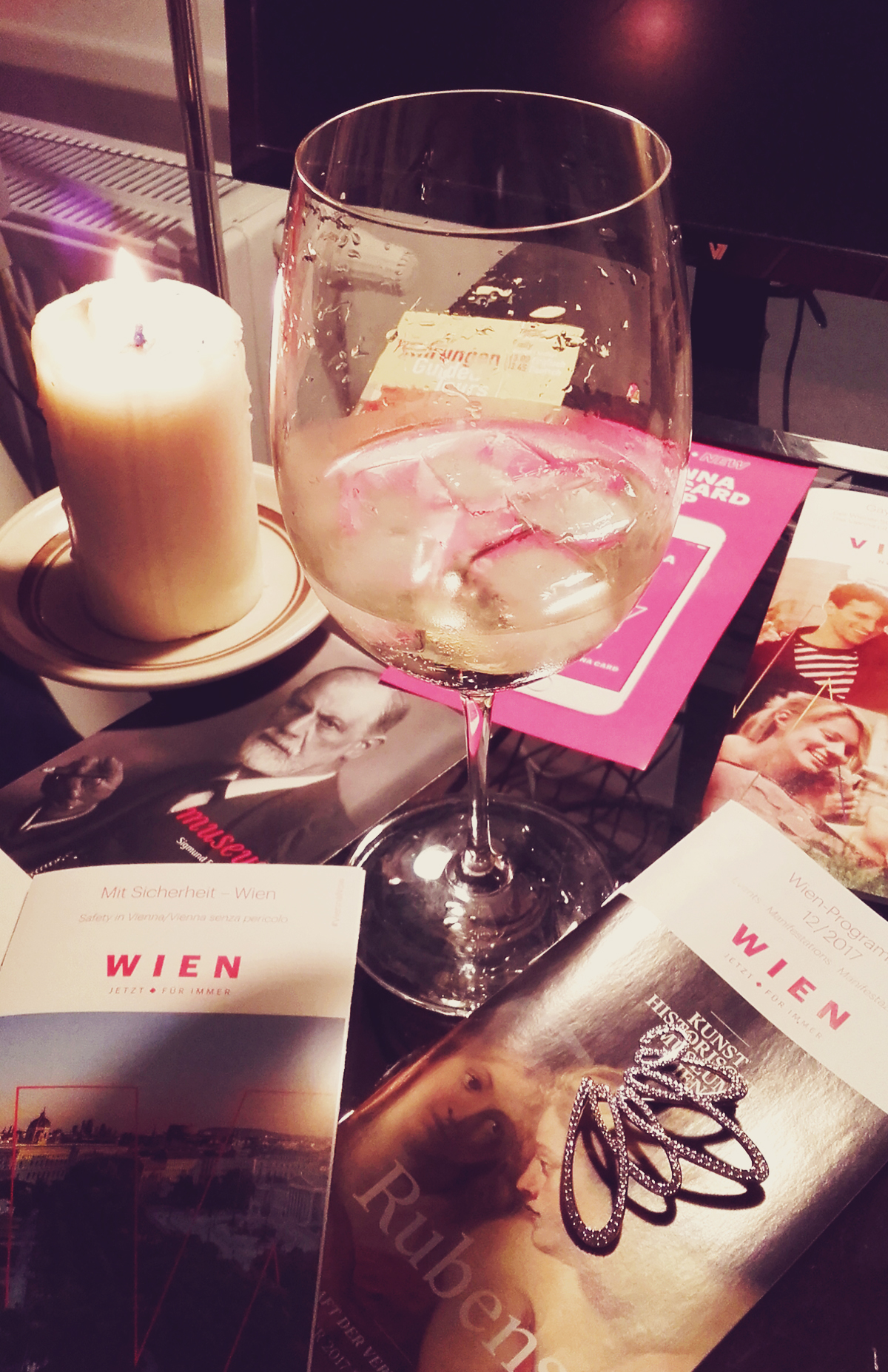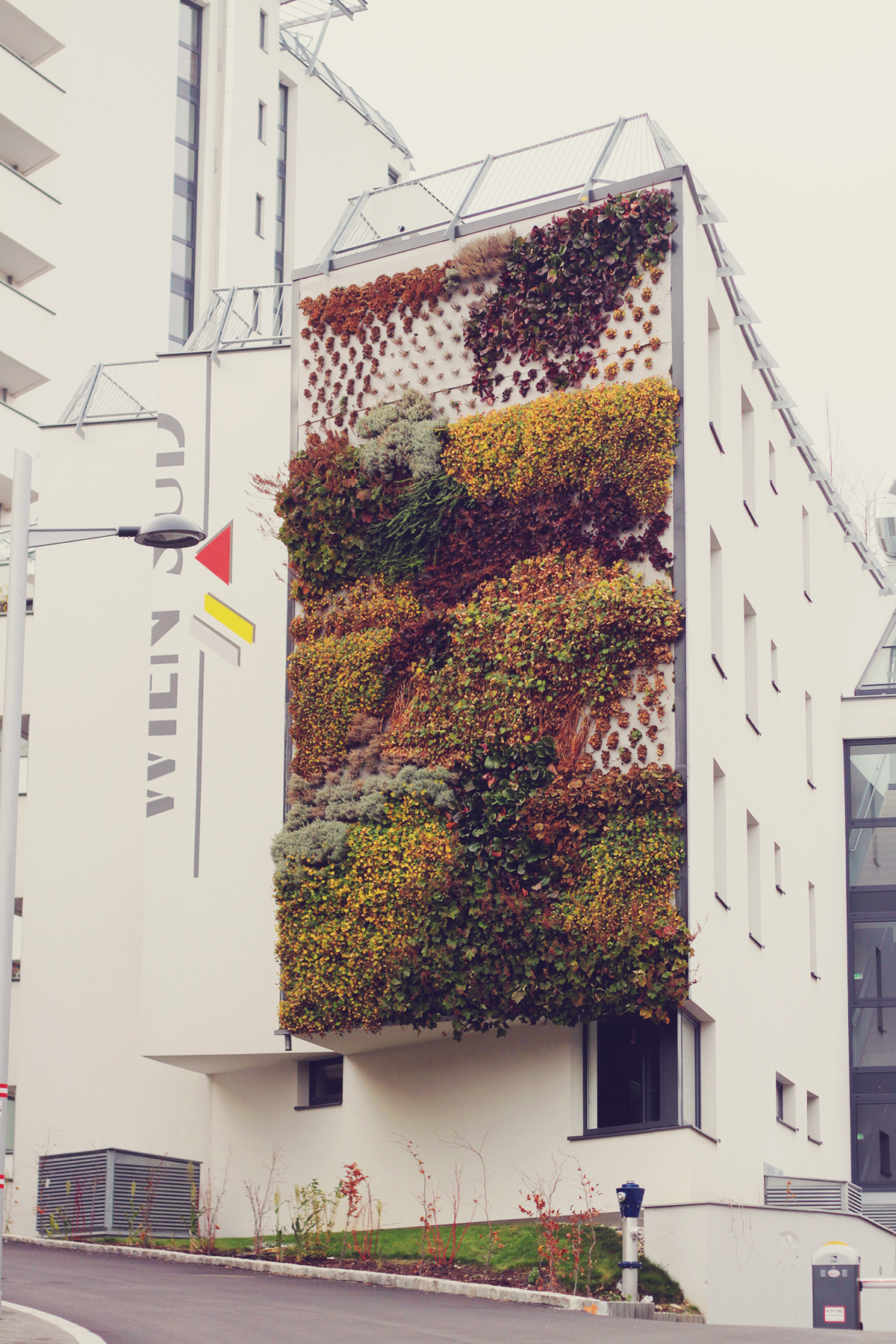 .
Thank you for reading and making it this far.
.
I'm a social girl, follow me 🙂
Facebook // Instagram // Twitter
.