At home, at my parent's house, where I usually take my portraits, in my old room, a room I used to share everything with it's walls. I listen to "Linger" in my headphones and I'm taken back. It was my favorite song from The Cranberries. I wasn't a big fan, but I loved and still love that song.
Maybe because I was caught in those kind of relationships, never knowing that it could get better, it could be better if you learn, change and leave the past behind, leave if you can't stay anymore.
I've been thinking a lot about myself, whenever I go back and stay for a few hours with myself in my old room, how much I've changed, how much I've grown and how extraordinary it is, the fact that my 20 self is nothing like my 30 self. I've learned to be happy in my way, to know what fulfills me everyday. Even if that means a 15 minute walk to work.
I began my journey into self portraits and photography as therapy for my anxieties and depression. Back then I did not know I had them. It was a way of transforming myself into someone else. A way to get that moment last for a long time. In my portraits I see and I am seen as someone different. I can be tough, beautiful, strong, happy, confident and mysterious. I can be parts of myself rarely seen by others, I can be my true self. The best parts of myself frozen in time.
And today I chose the colour of the year 2018 – ultra violet. I have a really old hoodie that is pretty much worn out, I wear it only lounging at home now, that was the inspiration for this post. Scroll down and see how I spend my times at home, lounging with our cats (Kruger did not participate, unfortunately, but our still nameless little one assumed it's usual evening position next to me on the couch). Also if you follow me on Instagram (especially Insta stories) you might have noticed that I'm into everything marble. These very stylish rings thought would fit perfectly with my ultra violet theme in this post.
See you soon.

Wearing: Hoodie // New Yorker (old), Rings // Banggood.com, Leggings // Pull and Bear, Socks // Banggood.com, Horse Brooch // Balaboosté.
Make-up: Lips // Maybelline Vivid Hot Lacquer – 78 Royal, Oriflame Giordani Gold Eye Pencil – Midnight Blue, Eyes, Cheeks and Highlighter // Cupio Soft Glittered Pigment – Blue Violet Red Orange, Eyeliner // Sephora High Precision Eyeliner – 01 Black, Lashes // Maybelline The Falsies Volume Express Flared – Black, Miss Sporty XX Long Mascara – 001 Black, Falsies // Cupiolash N320, Bronzer & Contouring // Cupio Bronzing Powder – Sunkissed Bronze, Brows // Oriflame The One Eyebrow Kit, Face // Vichy Dermablend 3D Correction – 15 Opal, Benefit The Pore-fessional, Cupio Velvet Veil Primer.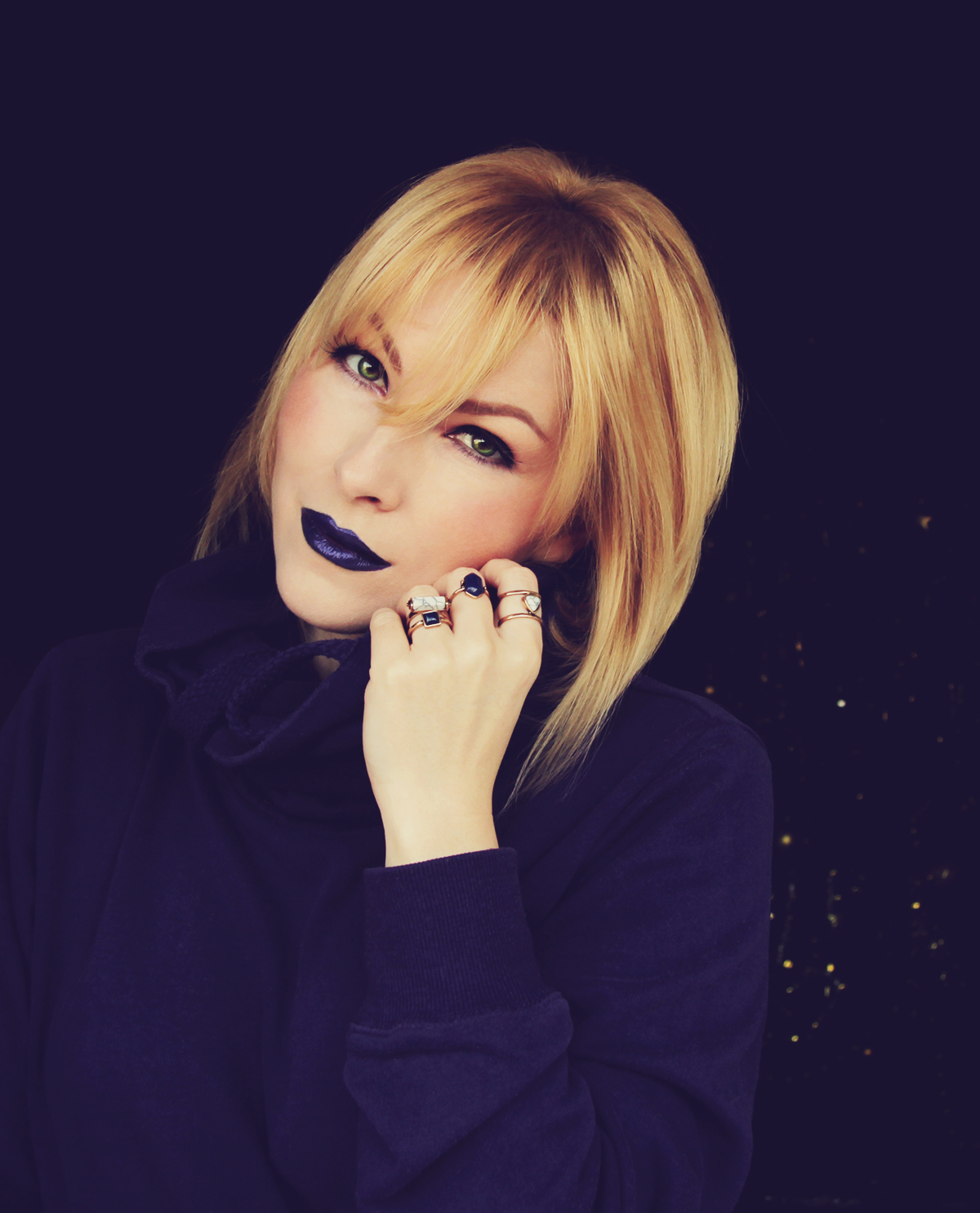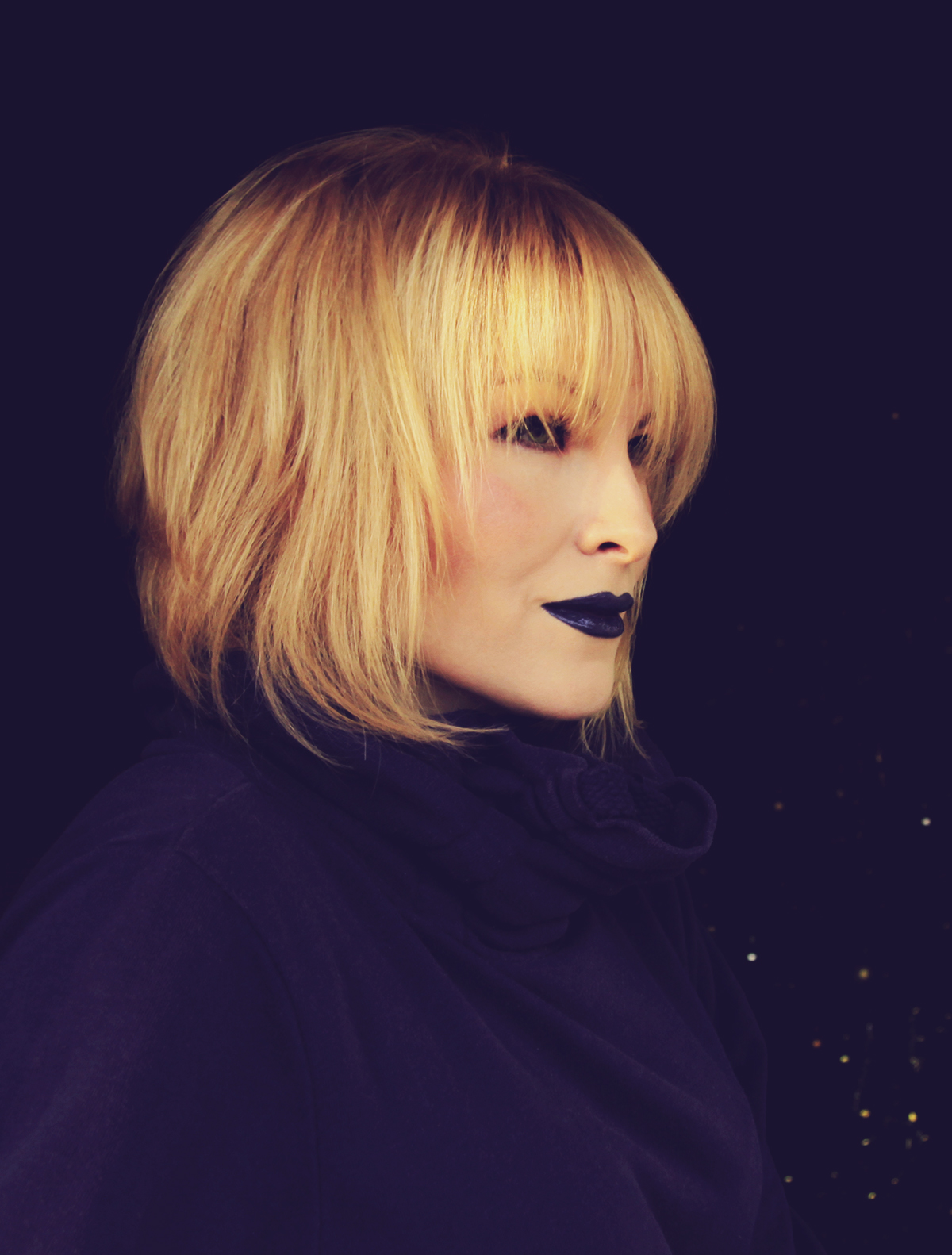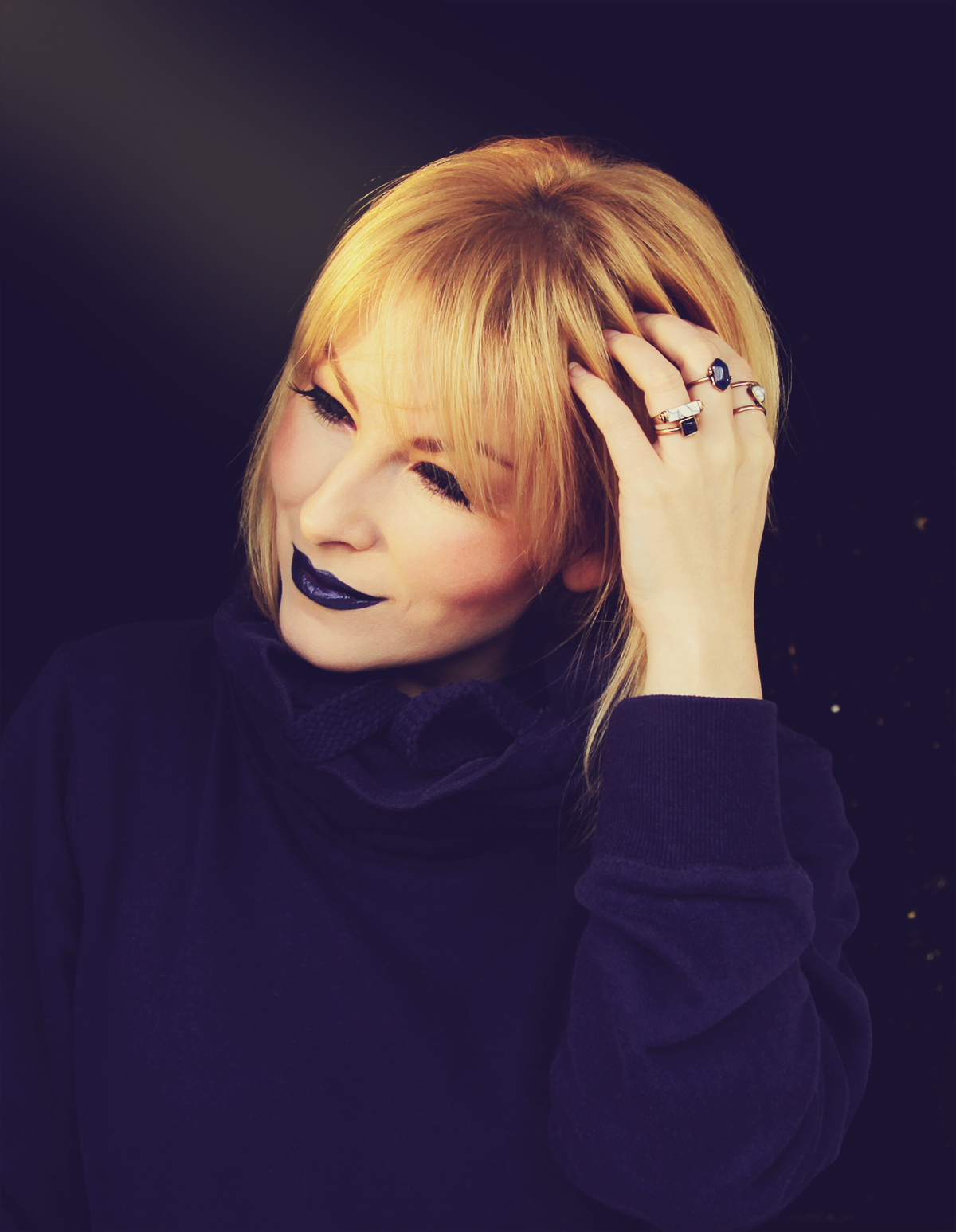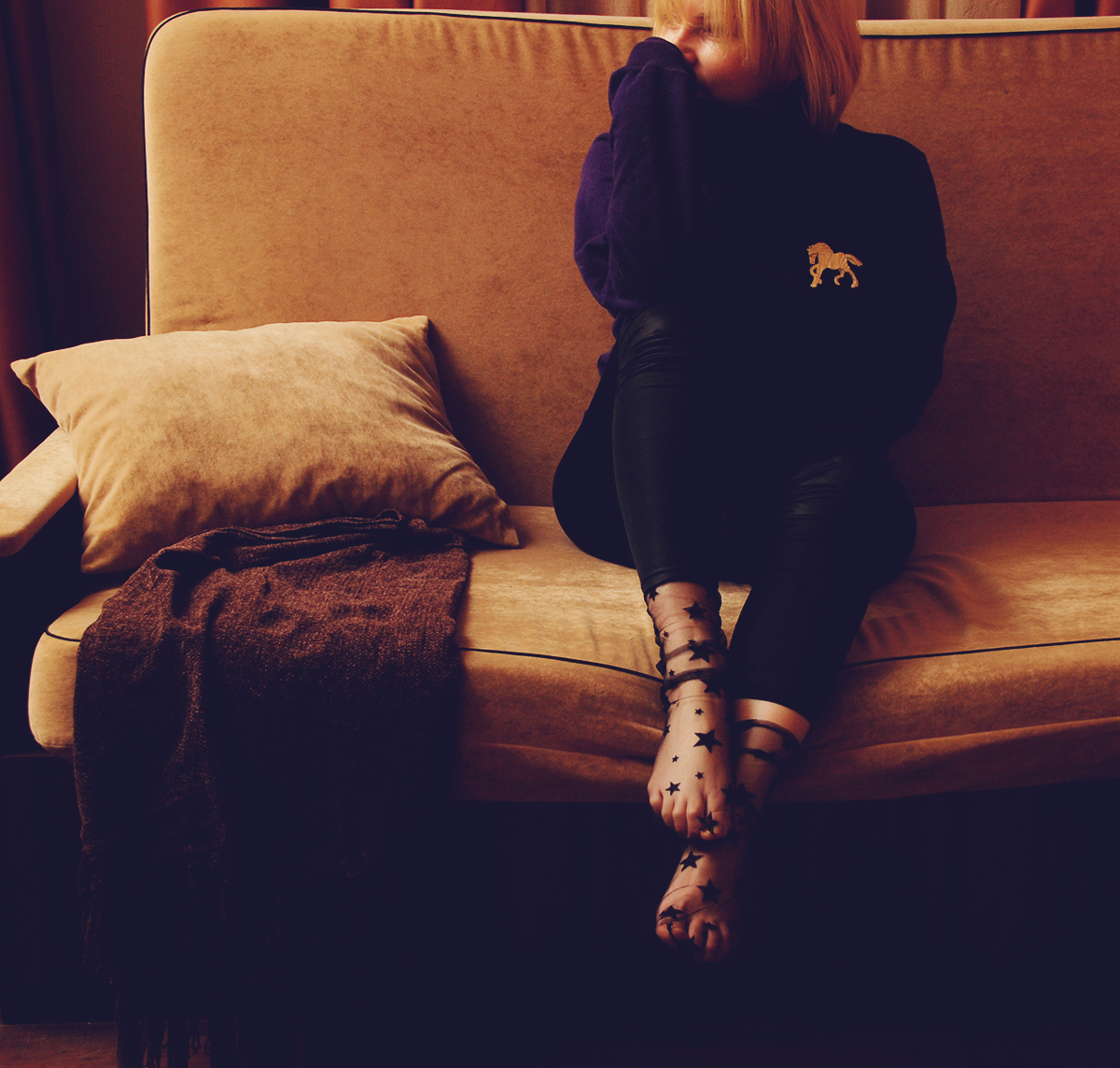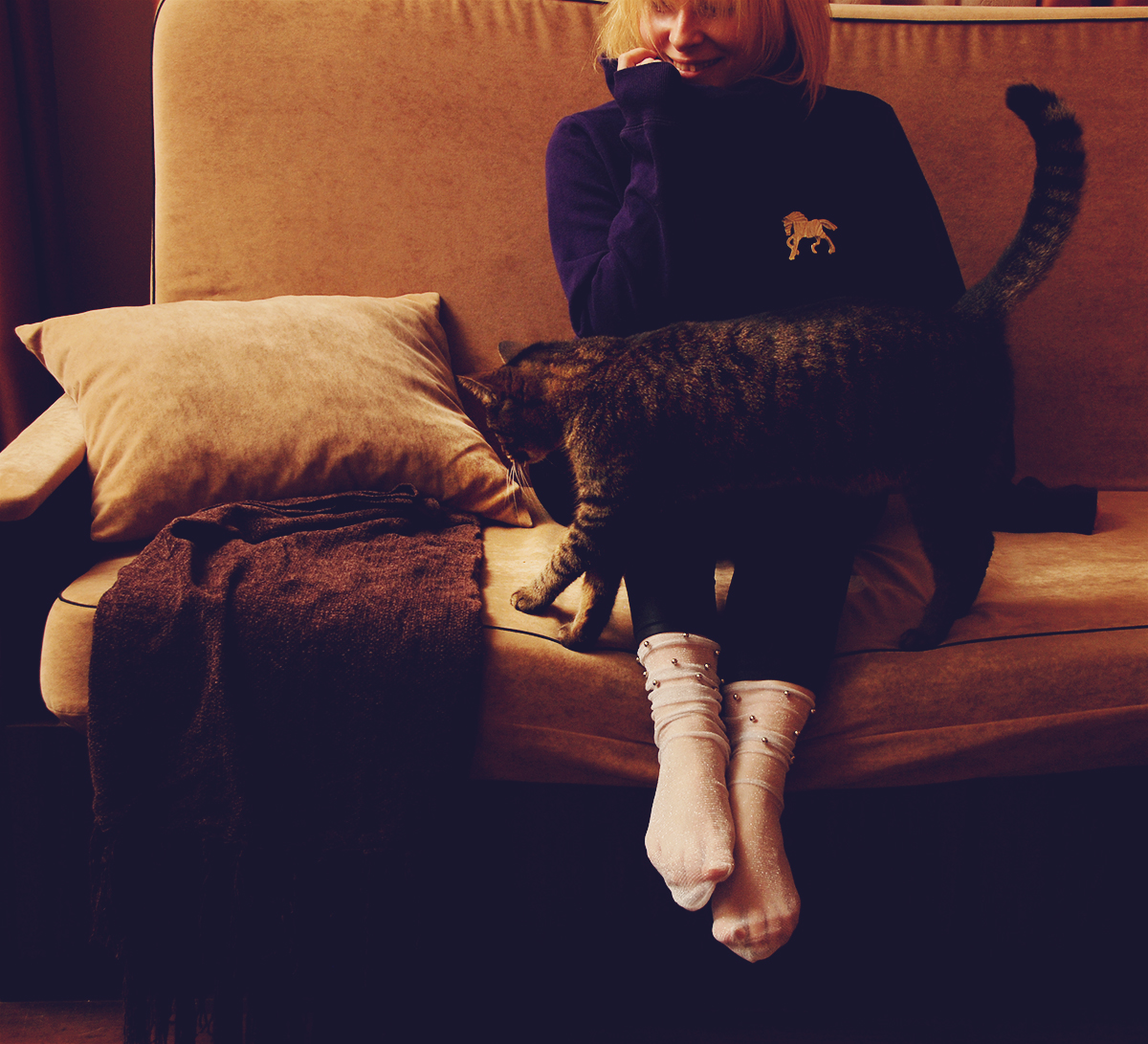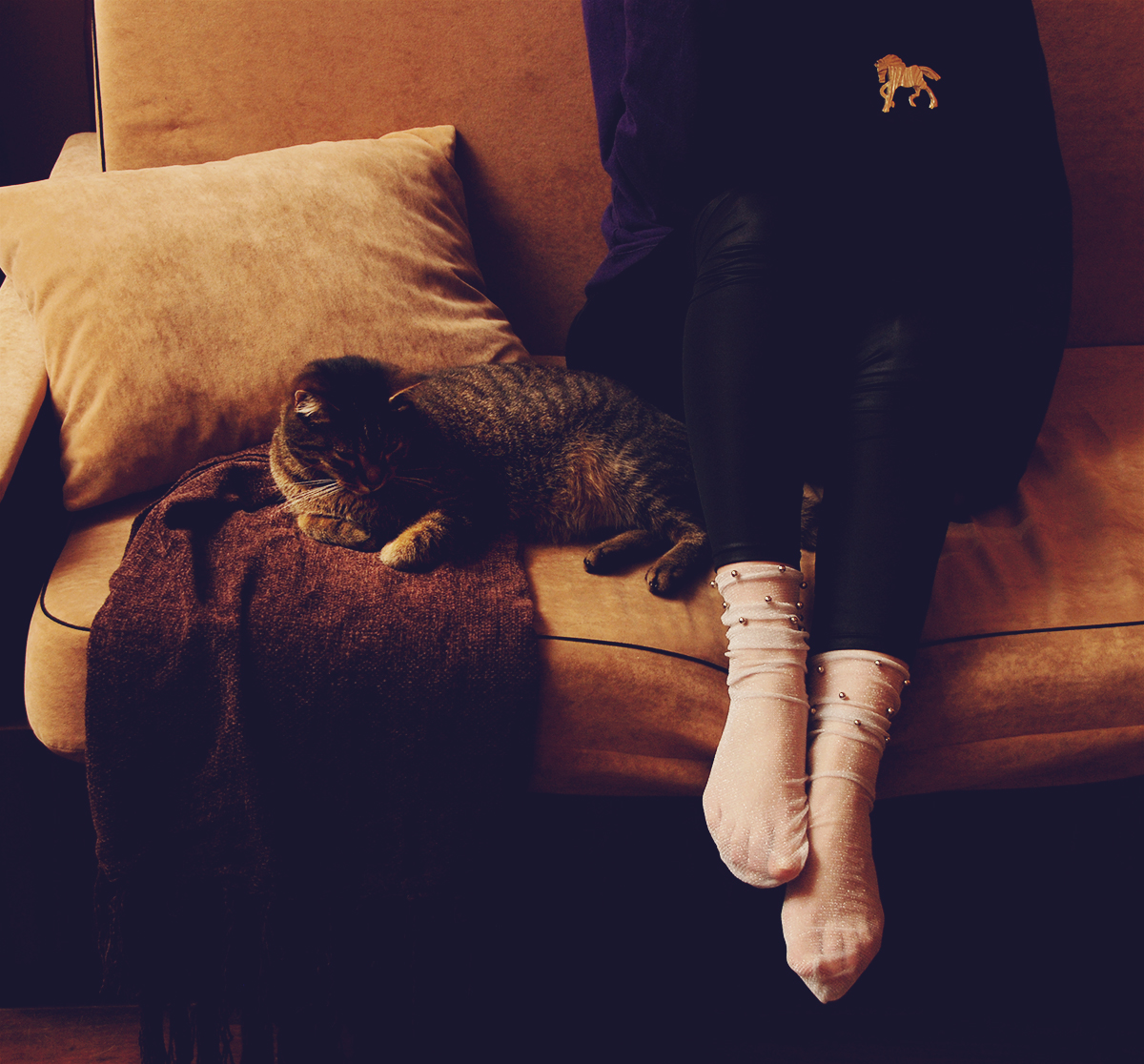 .
Thank you for reading and watching.
Thank you to Banggood.com for partnering on this post.
.
I'm a social girl, follow me 🙂
Facebook // Instagram // Twitter
.