Let's bring some Spring here in my little corner. And some red. Today I'm feeling my red/burgundy matte lips and today I'm showing you a very red Sunday look, perfect for going out for a walk (well, not yet 'cause it's freezing, but getting there soon) or perfect for your whatever Sunday activities are, unless you're going to a ball. It's an urban look, fun and cool. I've styled two thrifted items bought recently: a red flamingo shirt and these boyfriend jeans. 
I'm not feeling the shape of the jeans yet, because I adore and love skinny jeans. Being of a petite frame, skinny works for me a lot and I find myself wearing them more than any other bottom garments I own. I'm a jean/pant girl, is what I'm saying. Never a dull moment with me, besides being in the same boring style predicament. Haha. But I always, always compensate with tops. The crazier, the better. And being a designer myself, I enjoy a good pattern, more than anything. My eye catches them instantly and my wallet gets drawn to them also.
And because I was on the lookout for a velvet clutch, I found this one on Rosegal (use code RosegalChen for a 10-20% off on your next order) and it is so soft and pretty. I don't know about these boots, I think they are not for me, they looked so cool and edgy on their website, but so not my style. They are now sold out, so if you're a size 37, you can shop them here.
Short post today, but I'll be back soon 🙂
 As always,

Wearing: Red Flamingo Top // Cecil, Jeans // Sisley, Boots // Rosegal, Velvet Clutch // Rosegal, Red Scarf // random, Fishnets // Gatta, Red Coat // SheIn, Big Horse Brooch // Balaboosté.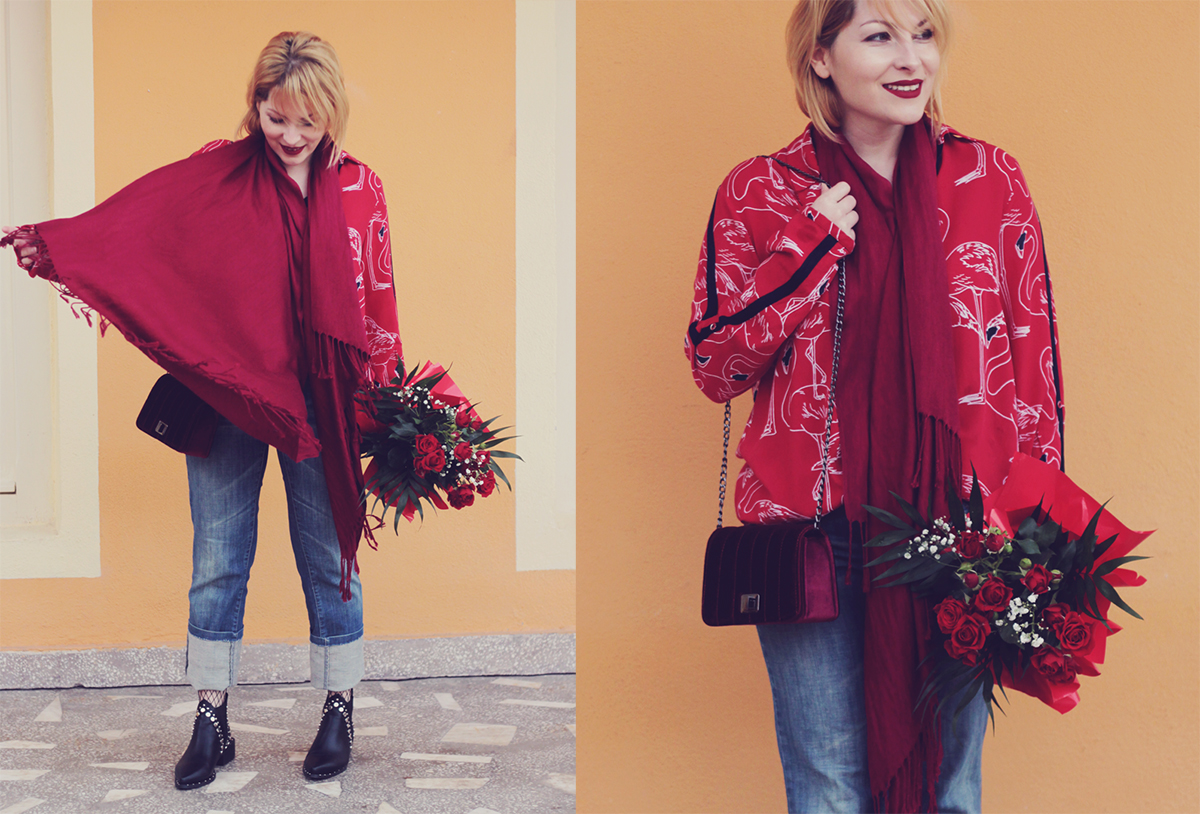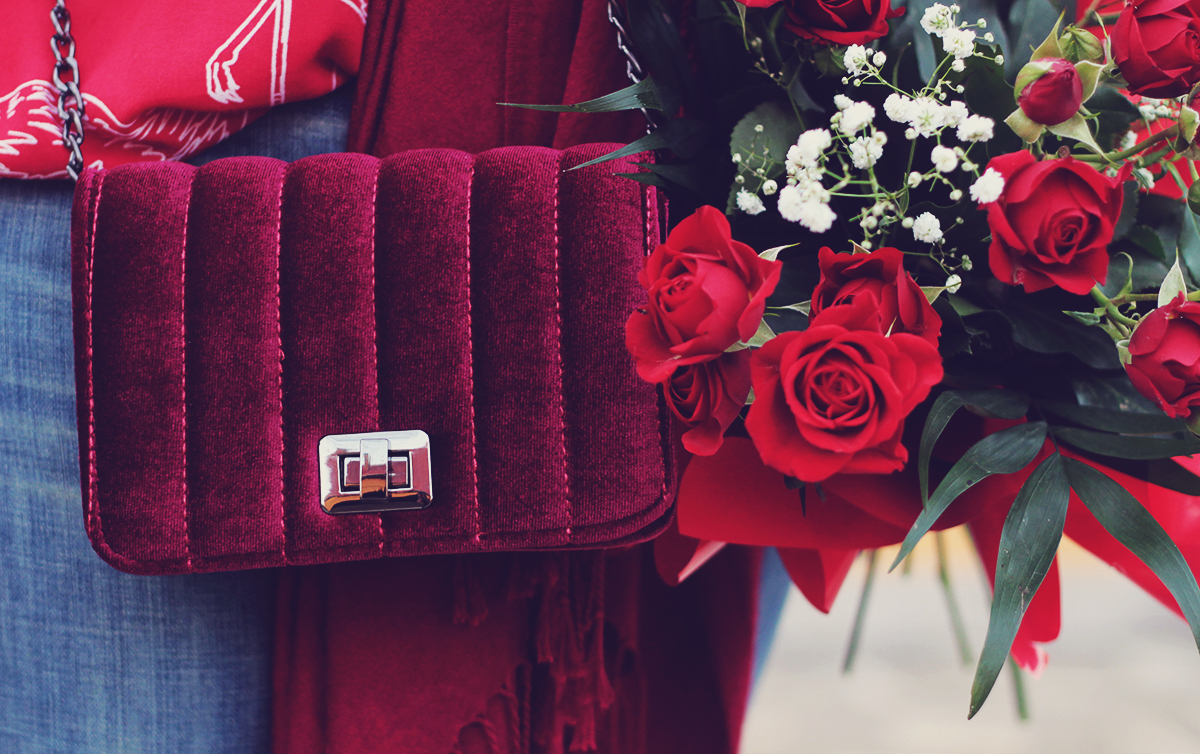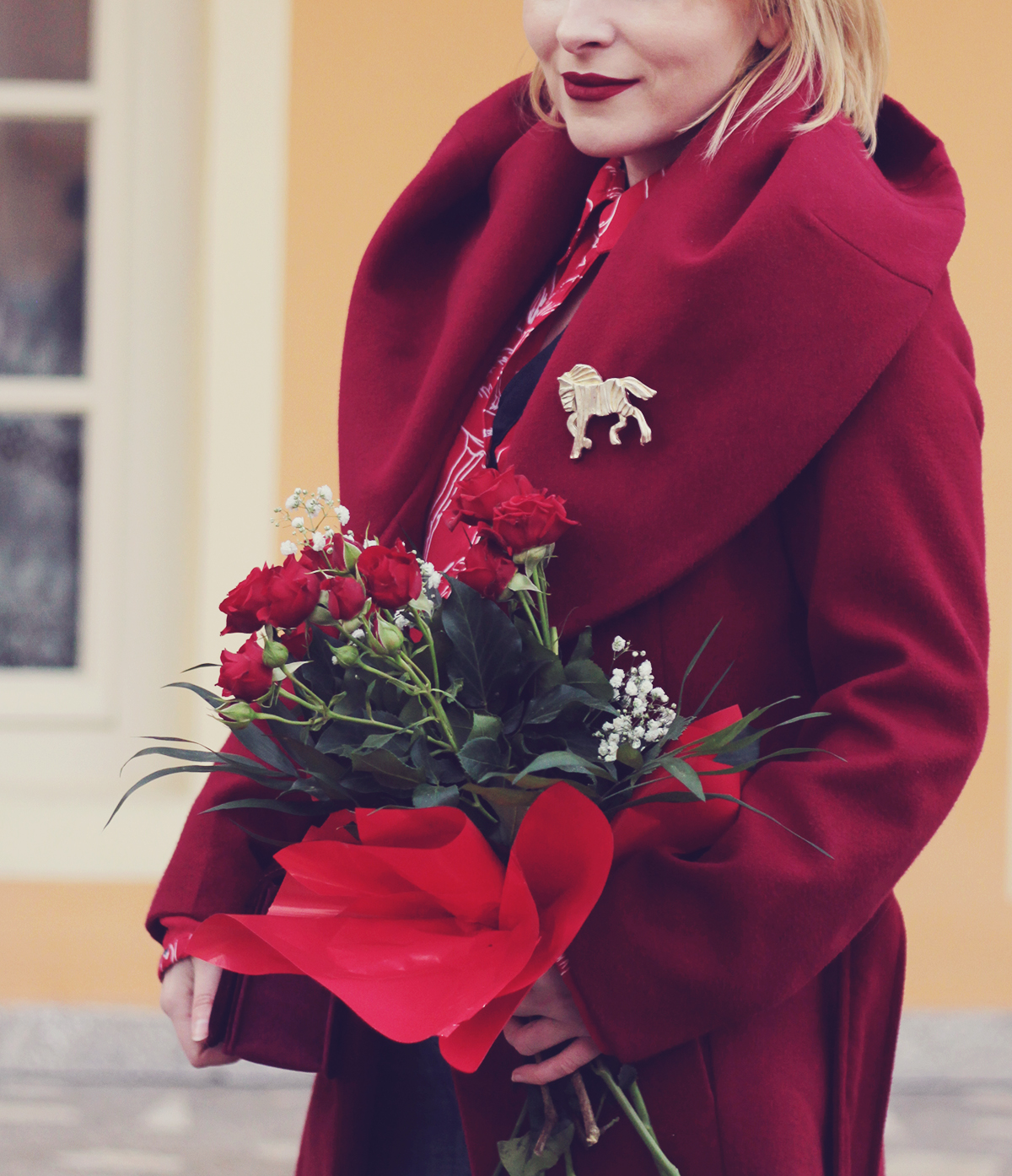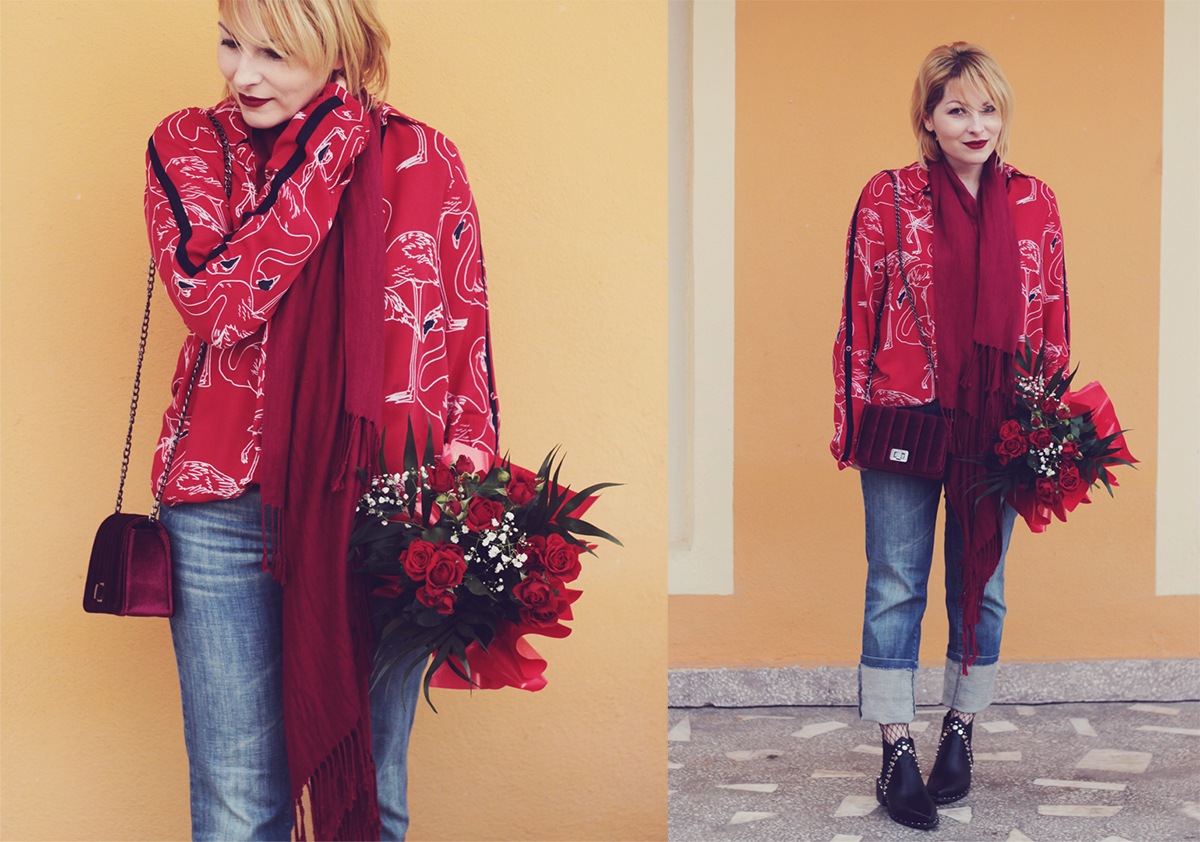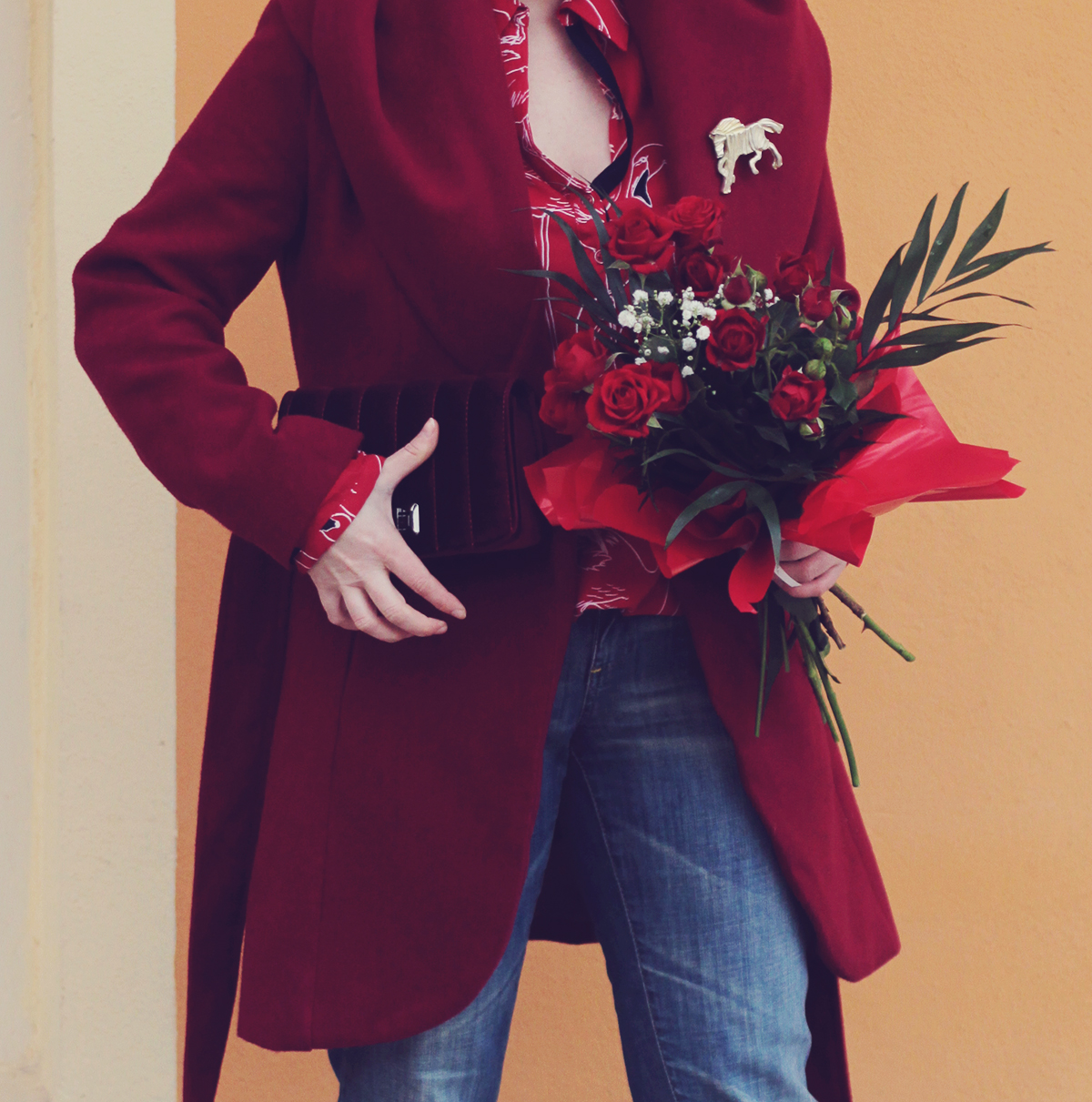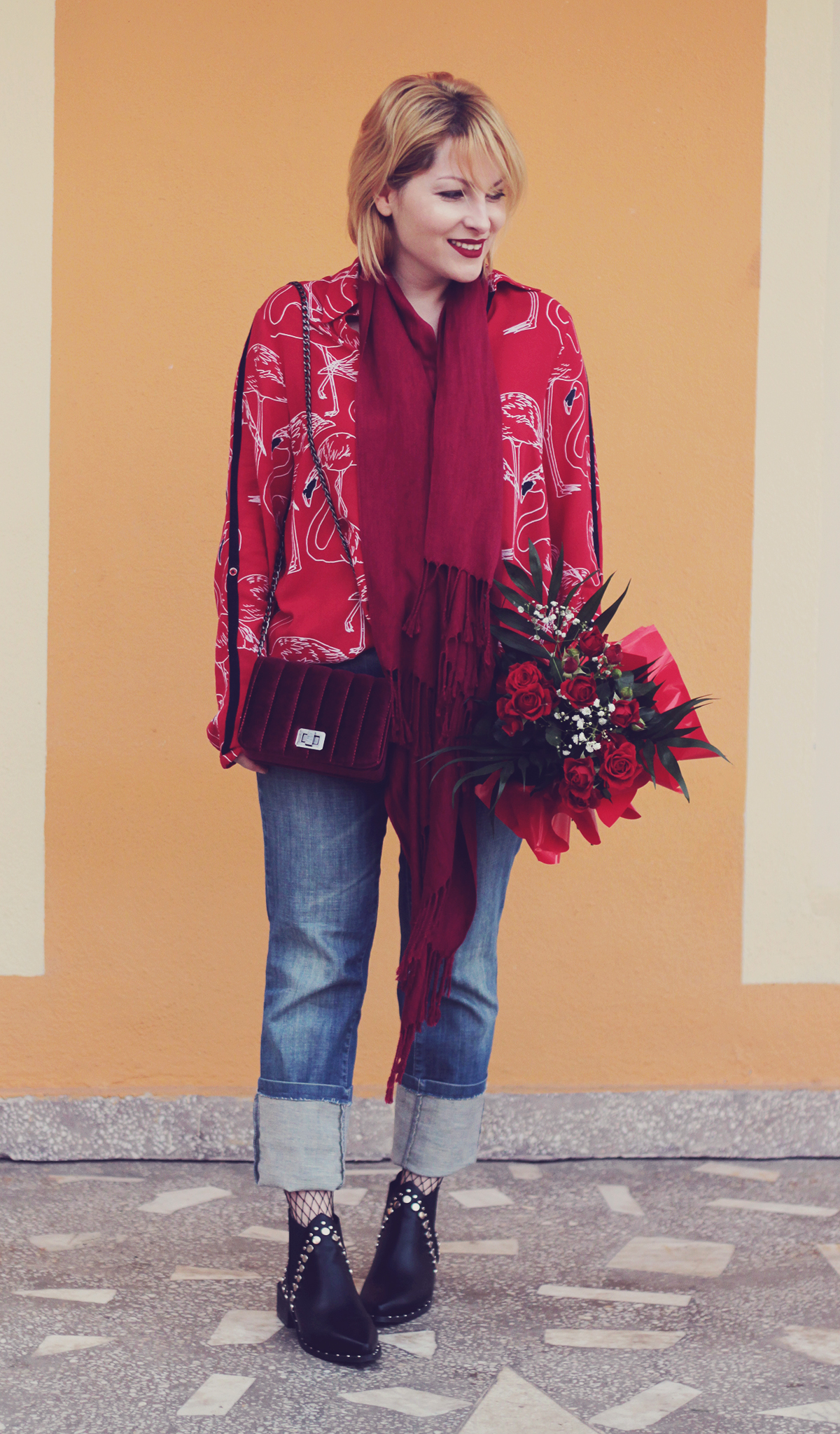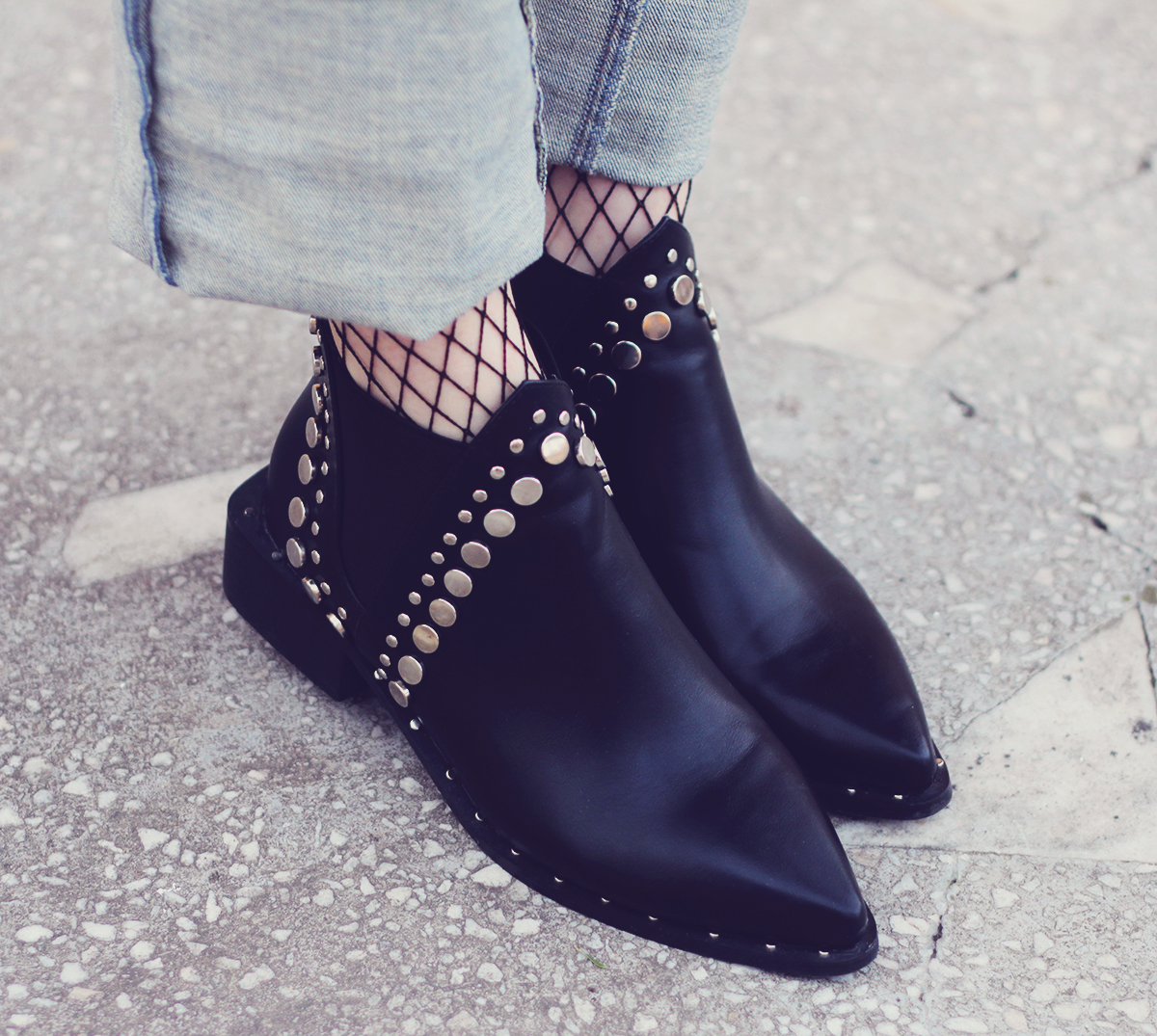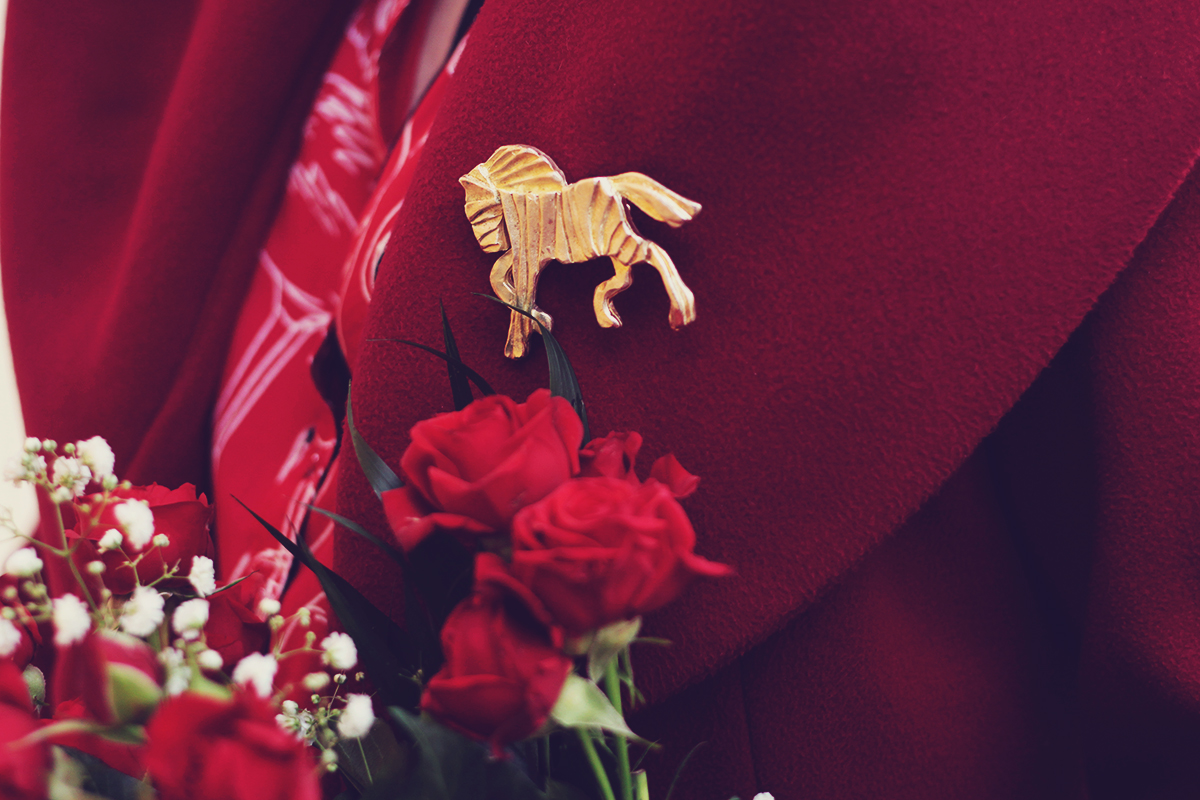 .
o
Thank you for reading and watching.
Thank you to Rosegal for partnering on this post.
.
I'm a social girl, follow me 🙂
Facebook // Instagram // Twitter
.