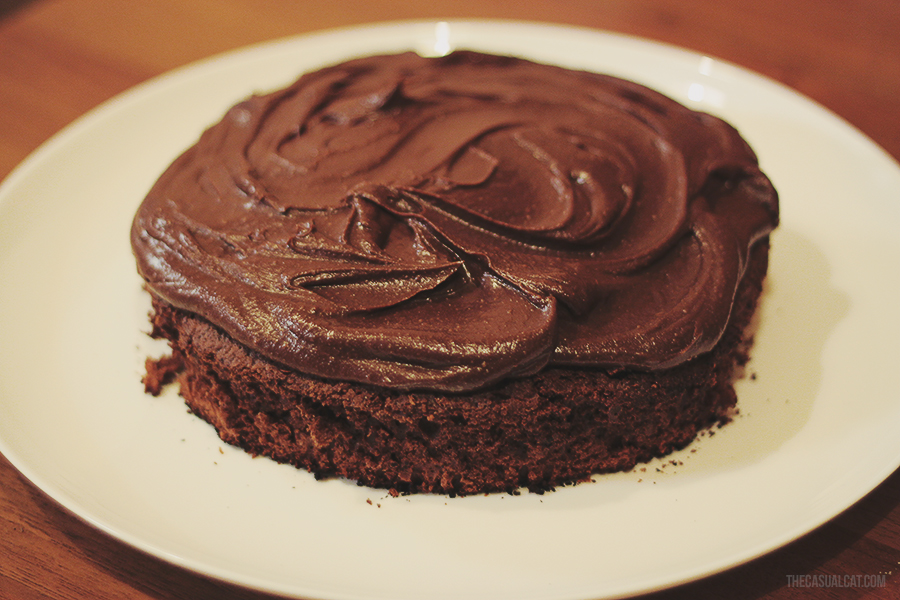 Is there anything more pleasurable than chocolate cake? Yes, chocolate cake and whiskey cream. Doing this cake on Christmas Eve, to be shared with friends and family, I realized I'm giving myself a cure for every sugar craving from now until forever. I think this will become my favorite dessert and I will keep making it from now on. Even making muffins out of it next time. It is that awesome. And simple. All you need is a lot of whiskey and a lot of whipping. Here is what you need: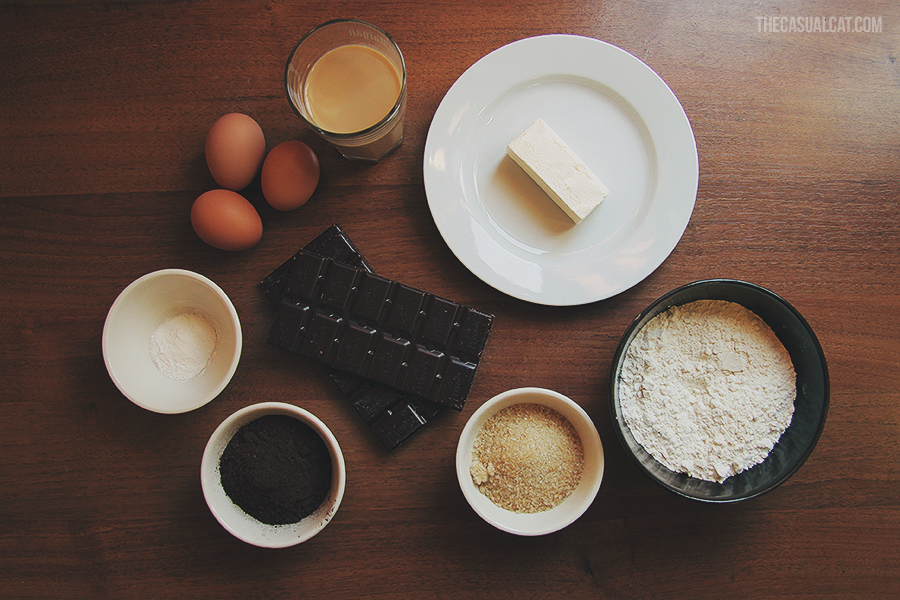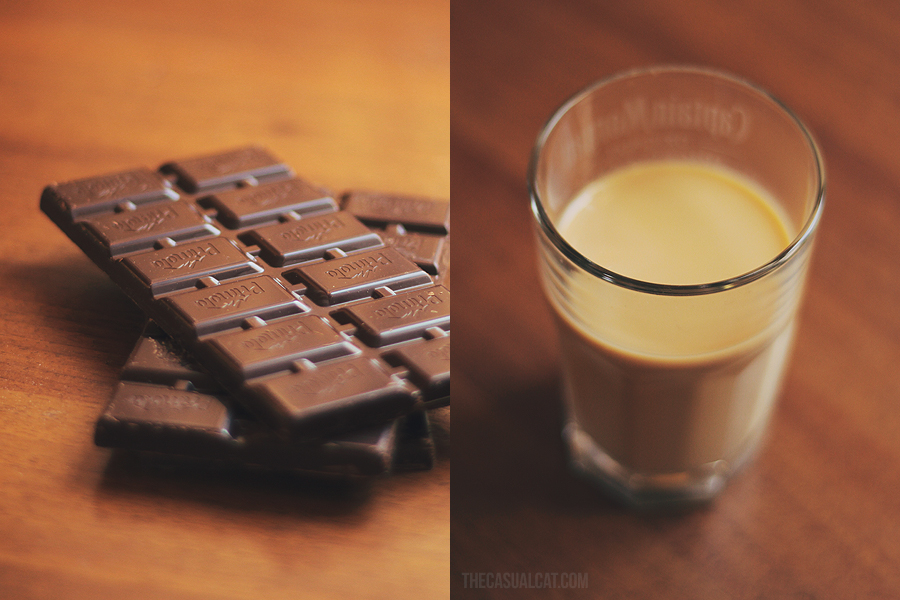 For the cake
150g butter
100g dark chocolate, chopped
100g brown sugar
50g cocoa powder
180ml Baileys Irish Cream Whiskey
170g plain flour
22g baking powder
7g baking soda
7g tsp salt
3 eggs
For the Chocolate Baileys Ganache
200g dark chocolate, finely chopped
100ml cream
100ml Baileys Irish Cream
pinch of sea salt
15g butter
Baking the cake
Preheat oven to 160°C. In a pan over low heat, add the butter, chocolate, sugar, cocoa powder and Baileys. When chocolate and butter has melted, whisk together to combine making sure to get rid of any lumps of sugar or cocoa powder. Remove from heat and leave to cool for 5 minutes. The chocolate will melt like butter no matter how hard it is.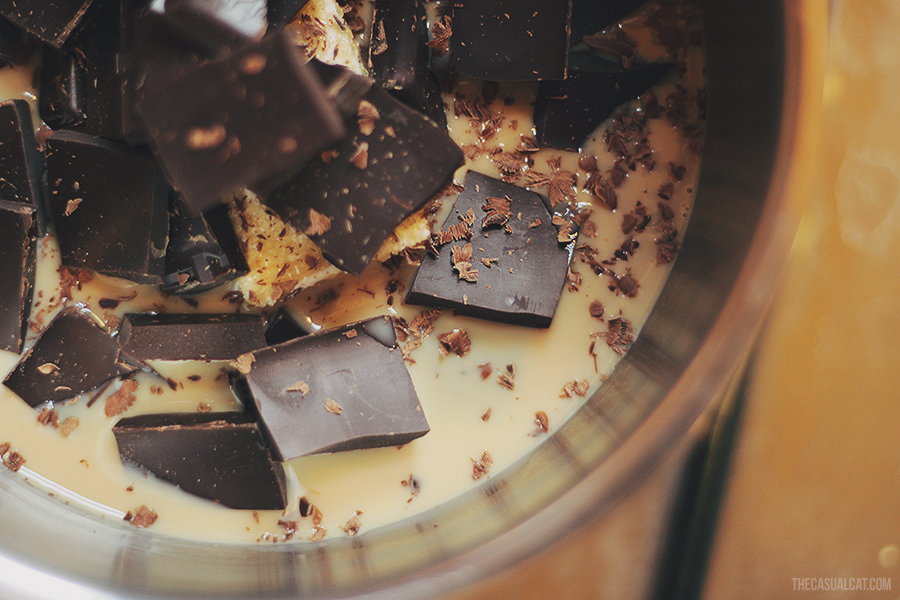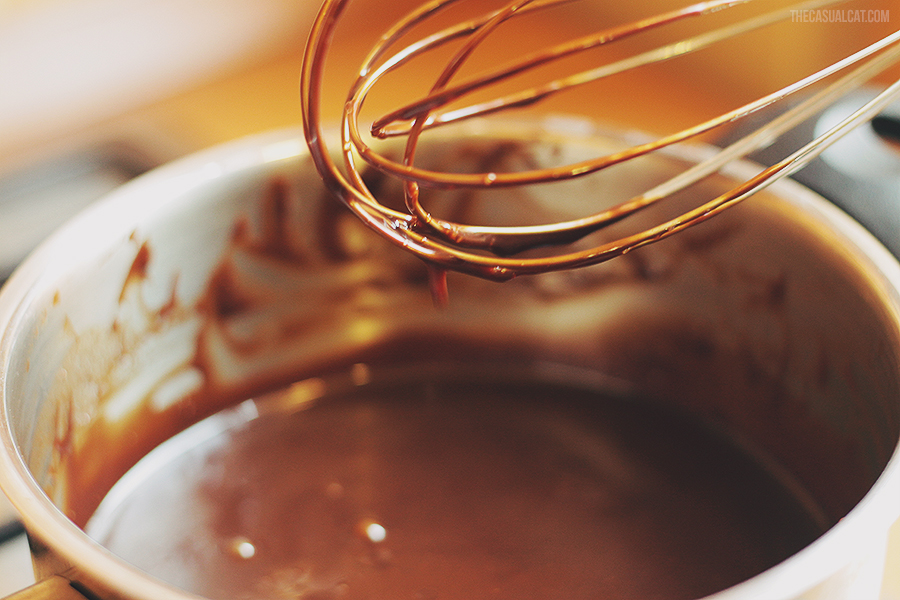 Meanwhile, grease a 20-21cm round cake tin with butter. Sift together the flour, baking powder, baking soda and salt and set aside. Add the eggs to the slightly cooled chocolate mixture and whisk to combine. Gently fold in the sifted flour mix until free of lumps. Scrape into cake tin then bake for about 40-45 minutes. Check and see if moist. It is easy to over-bake this cake, like I did a little but don't worry, you will be trimming the edges, because it will rise unevenly. When ready the cake should be full rised but still moist.
Remove from oven and cool in tin for 10 minutes before unmoulding and cooling it down completely. Trim the edges of the cake to level. I used a cake pan that has the round wall removable. It is the best model if you have baked desserts that have to be unmoulded.
For the ganache
Finely chop the chocolate and set aside.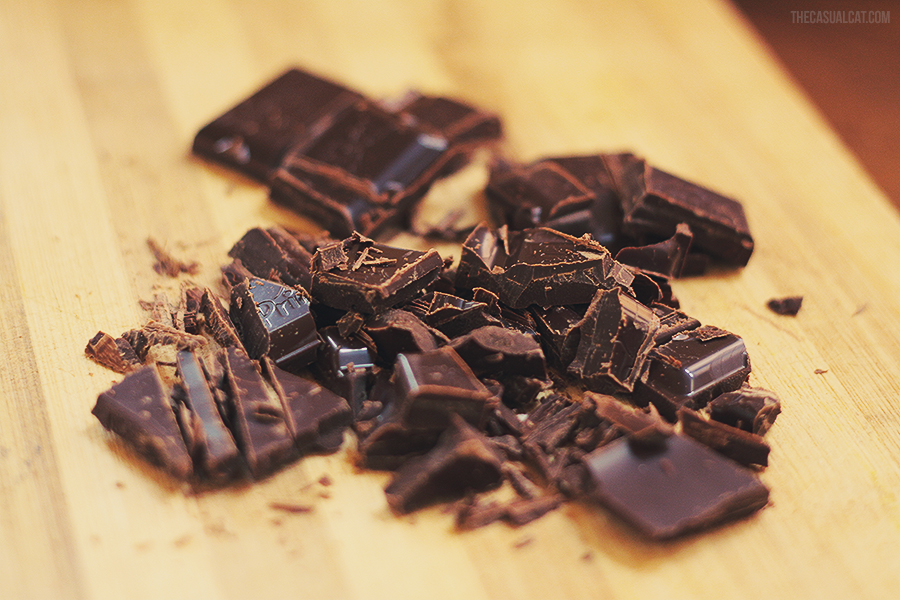 Bring the cream, Baileys and the salt to a simmer in a pan. Pour over the chocolate. Gently stir to combine then beat in the butter.
Set aside at room temperature and cool until it is thick enough to spread over your cooled cake. Stir the ganache occasionally as you wait. If you don't like waiting, cool it for 10 minutes in the fridge.
When ready spread it on top of the cake.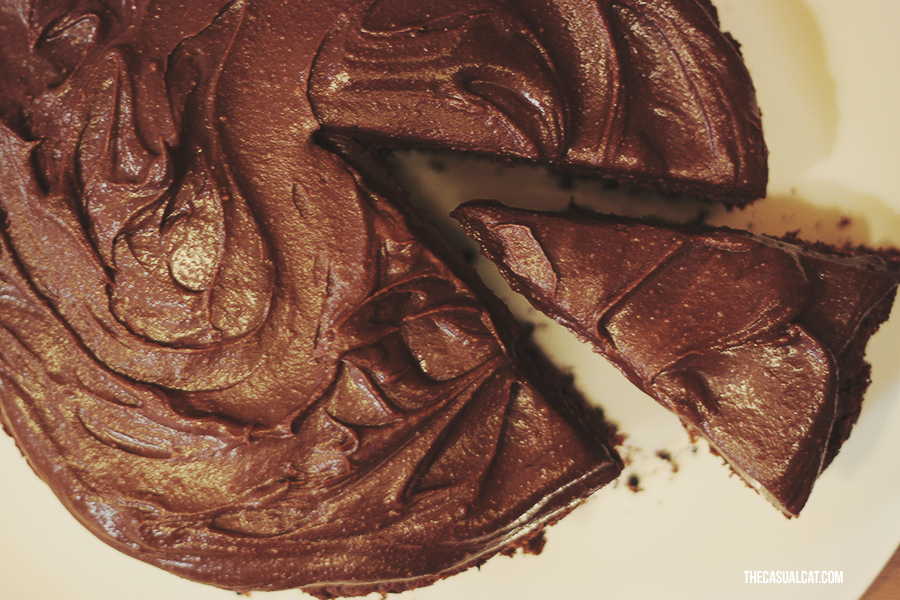 Every family memeber will rush to get a piece. The cake serves 8.
Note:
If you prefer your cake boozier, feel free to use the whole bottle of whiskey cream. Just bring more cream into the ganache mixture.