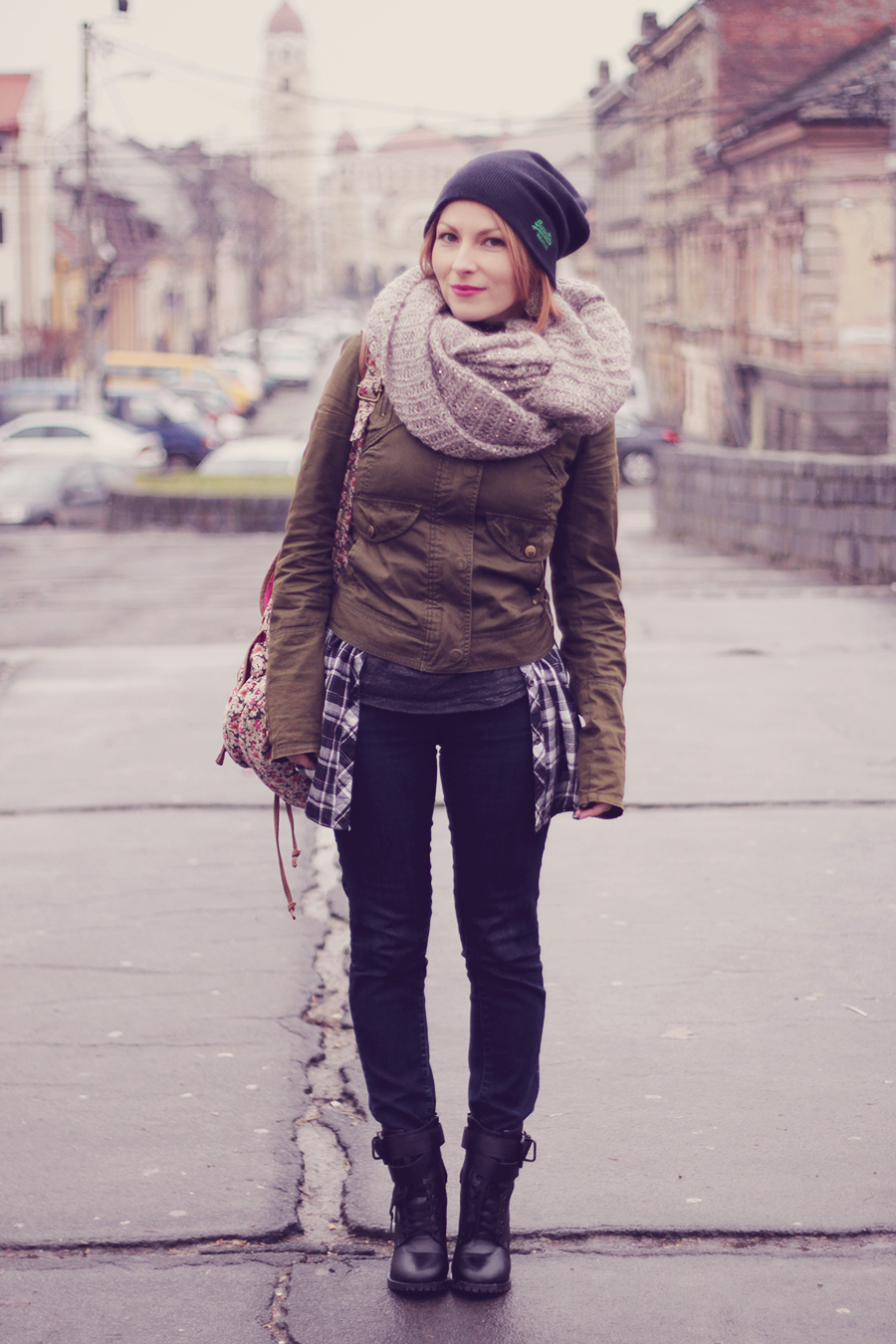 I'm an artist at heart. I like bright, big patterns and I like colors. I don't do simple. There's always got to be that pop of color that brightens any outfit I wear. Gloom is all around me in this snowless winter and the need for colors is a must.
I've been wearing this cute pink patterned back-pack almost every day now. It has become my trusted friend to shop, visit my parents and get mum's cooking, and move stuff back and forth from my apartment to my boyfriend's place.
Keeping warm in winter when you are running all day around town is very important to me. I like to layer myself like an onion. Not an inch uncovered. This is why I chose a body shirt underneath to keep me warm, a long checked shirt that covers my bum and looks cool underneath the short body hugging jacket. Add my favorite skinny jeans with the black sexy high heeled boots, top it off with a beanie and a very warm, huge, knitted scarf.
Love it?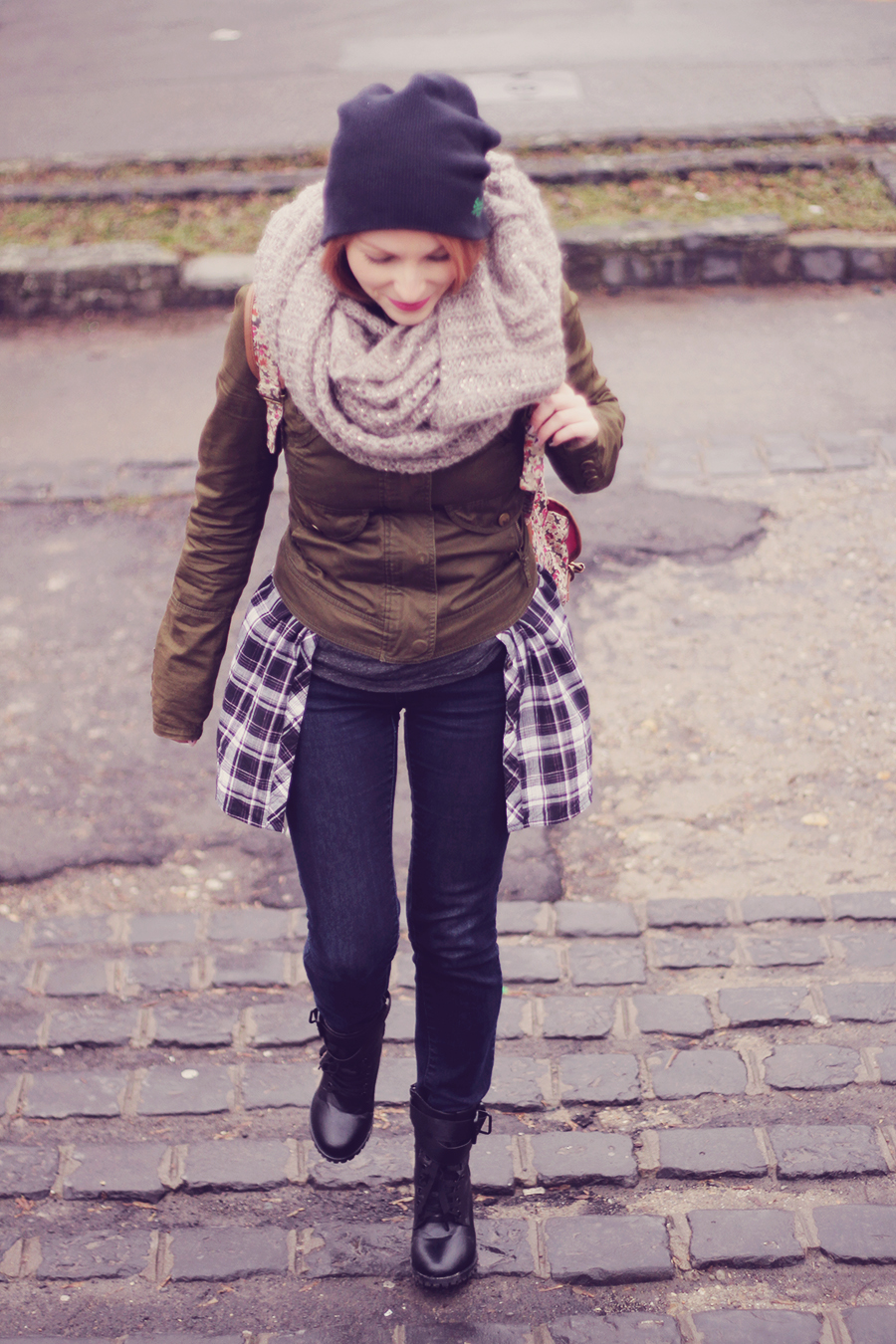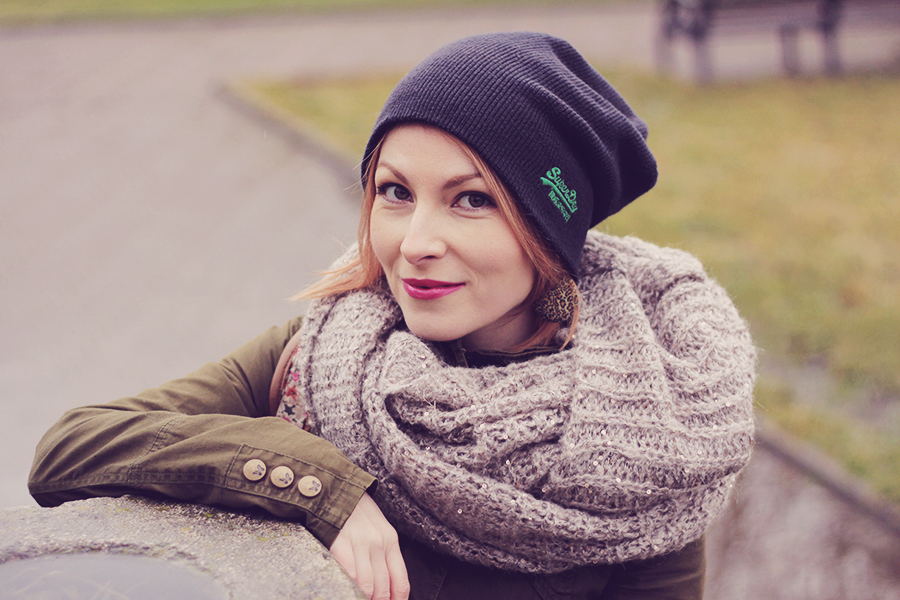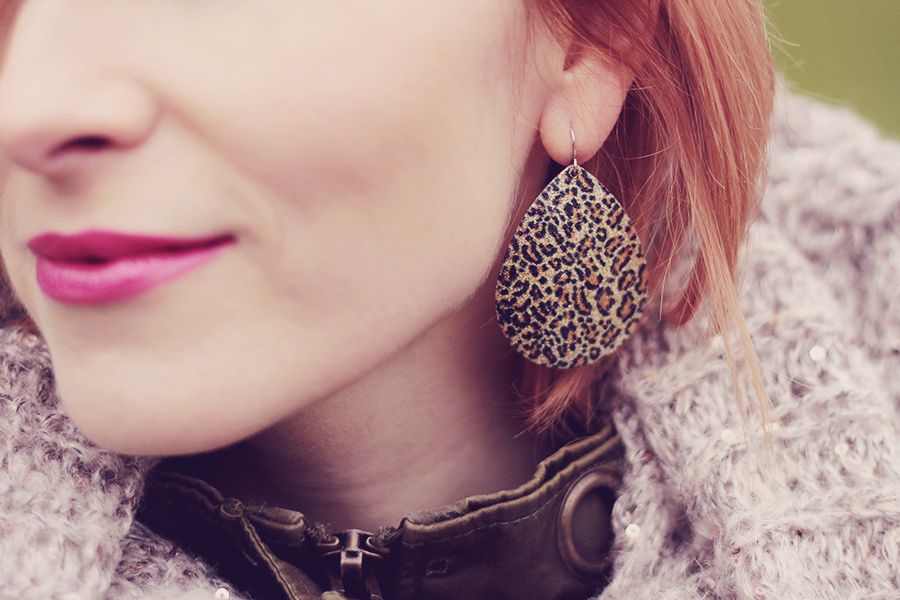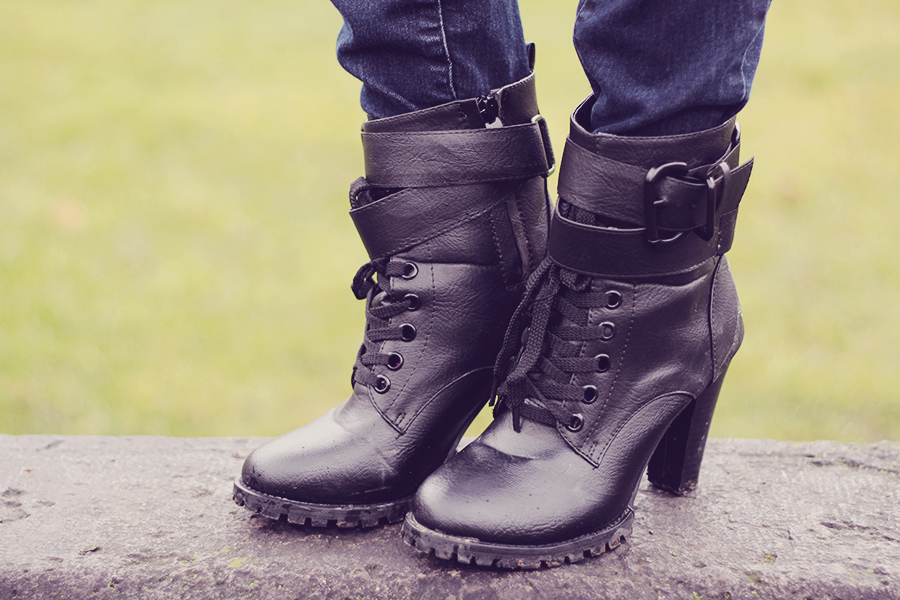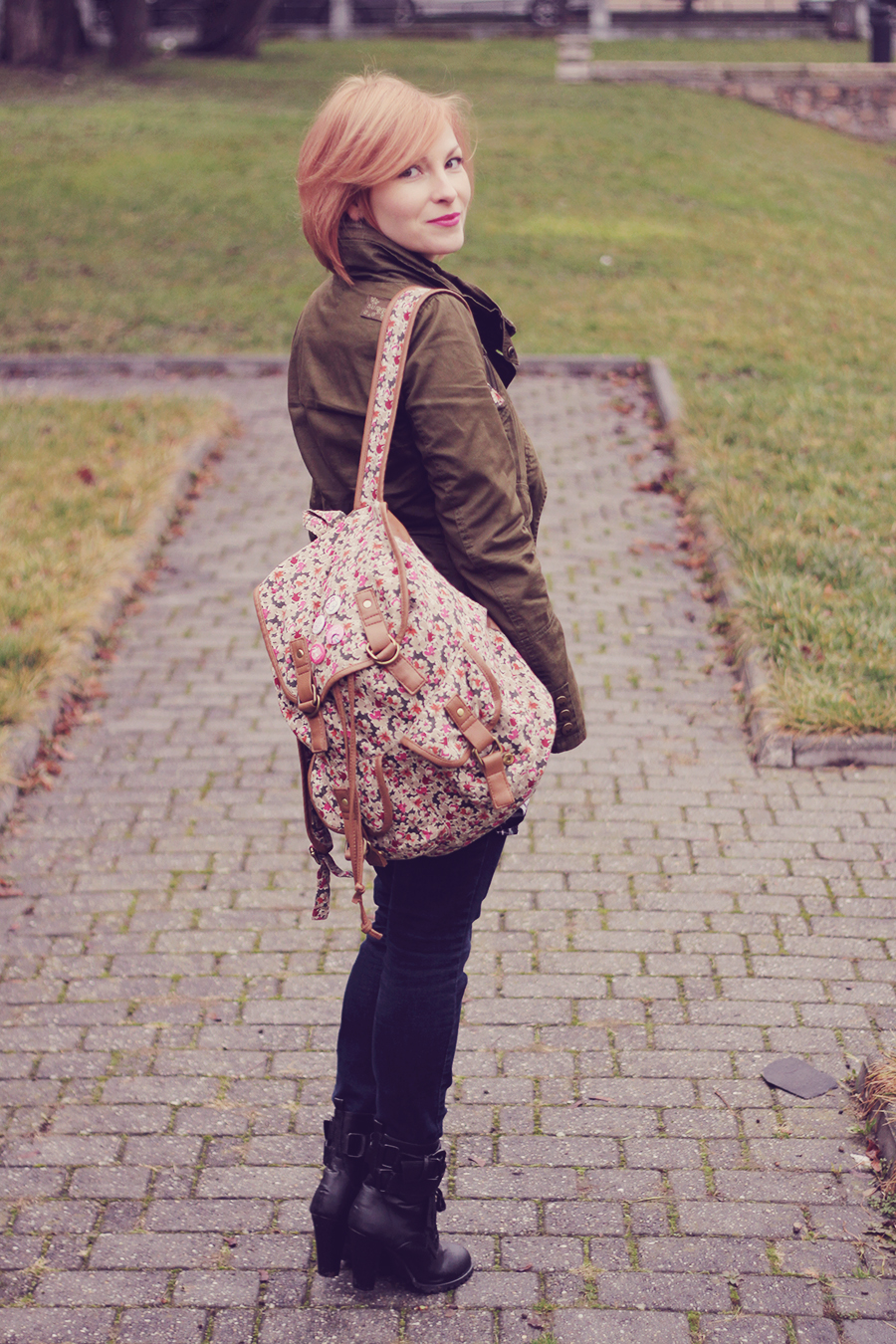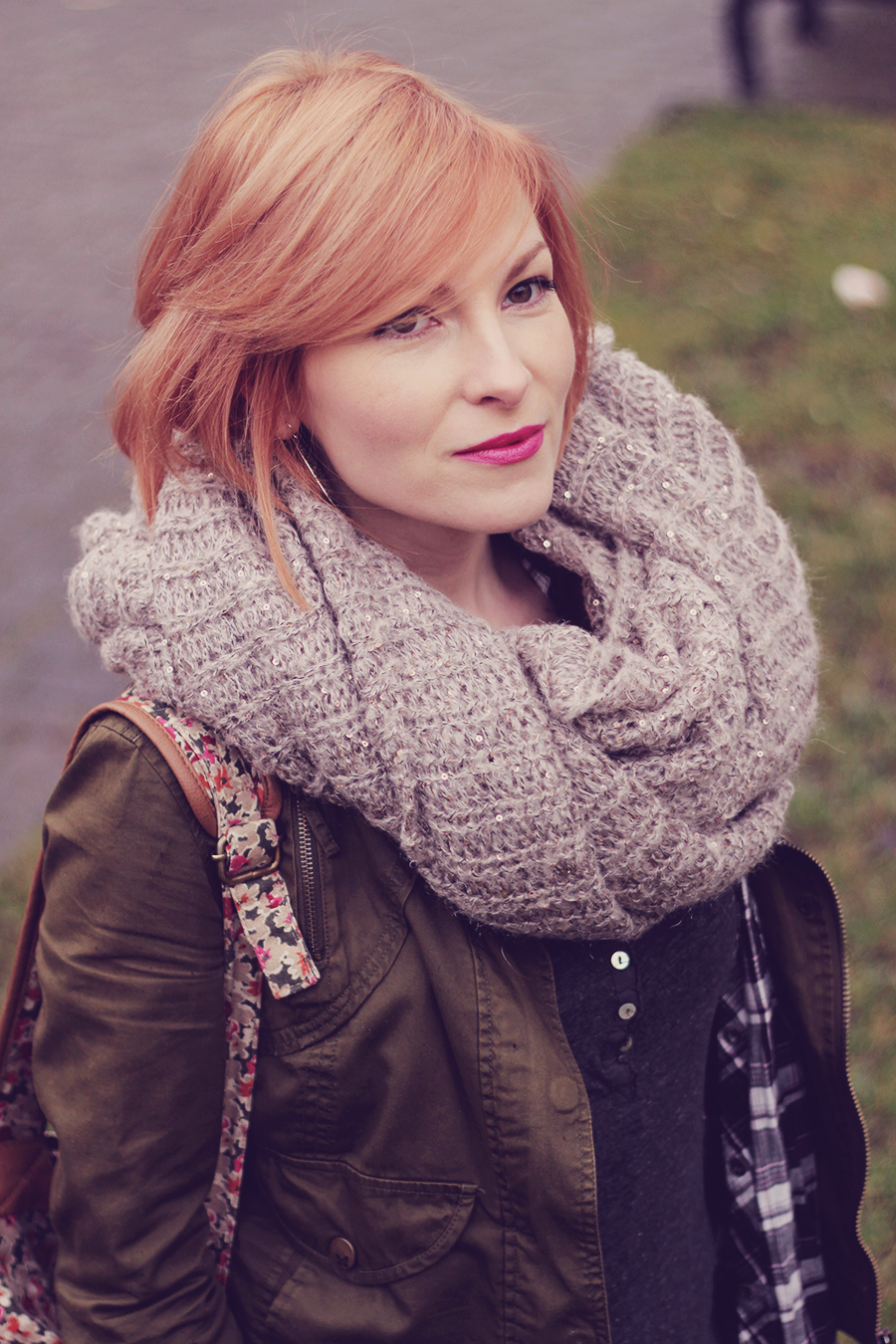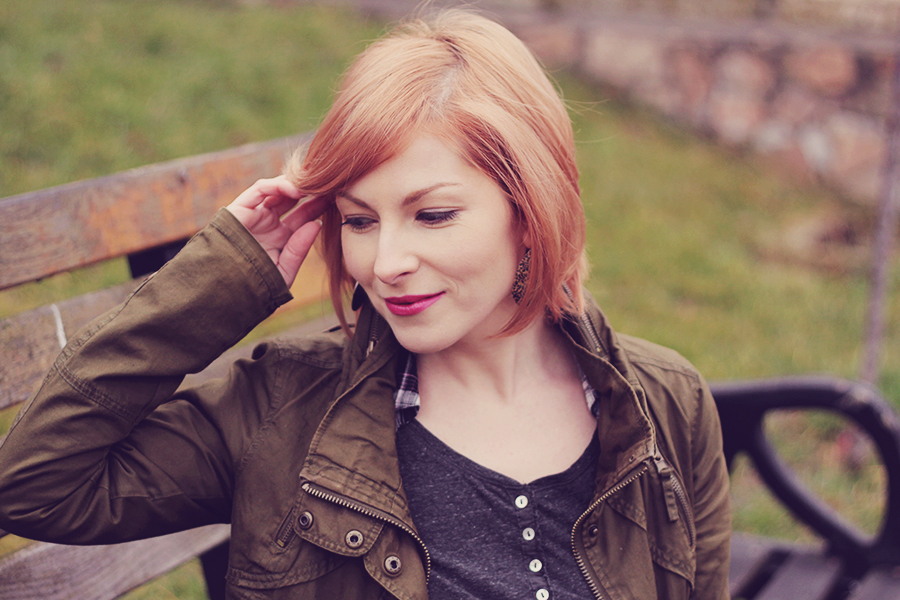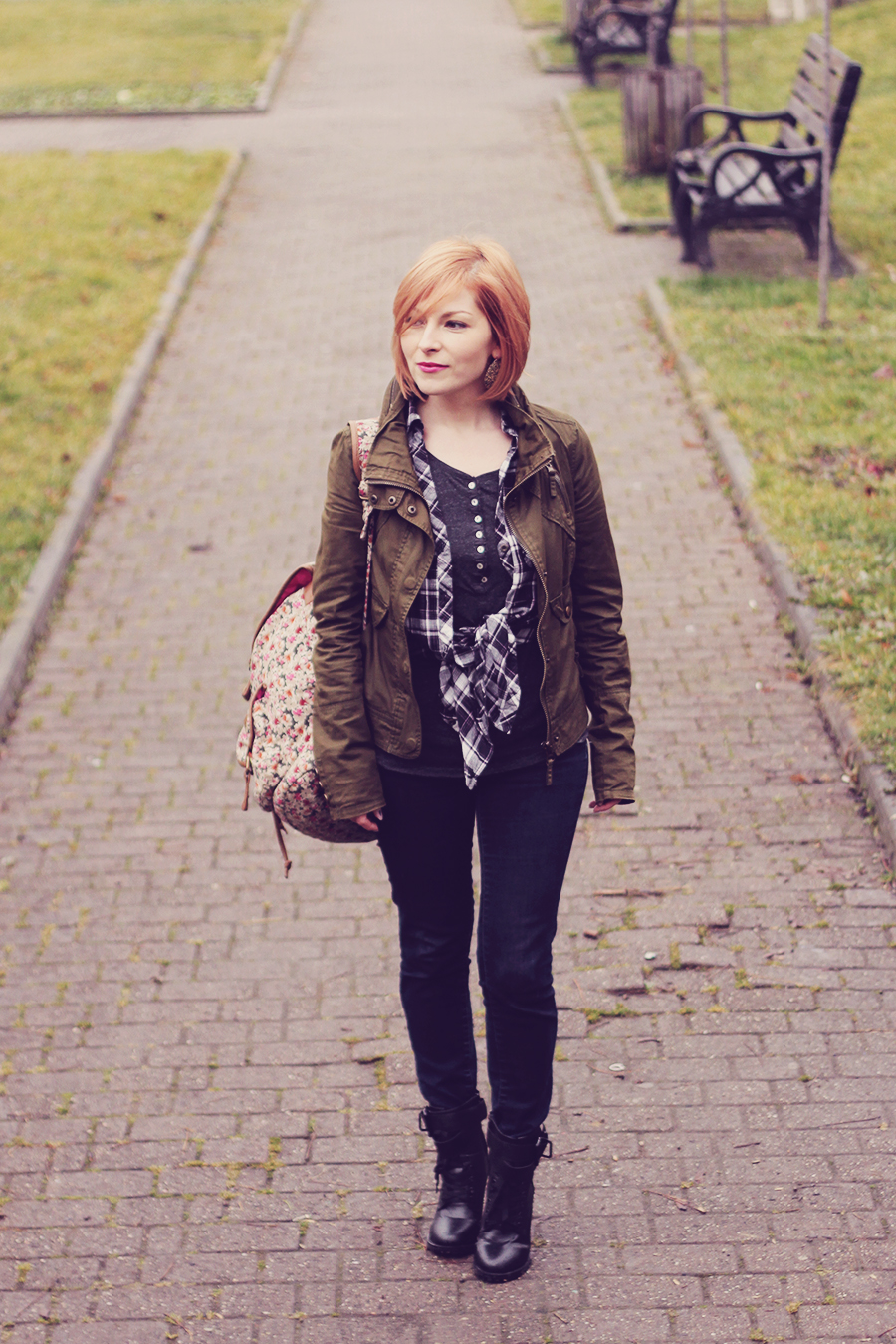 .
Photos by:
Cata
Wearing:
Beanie // Superdry London
Oversized sparkly knitted tube scarf // H&M
Pink patterned back-pack // Accessorize
Green short jacket // Stradivarius
Skinny jeans // New Yorker
Long sleeved jersey top // H&M
Checked shirt // New Yorker
Short black boots // Sammydress
Animal print earrings // Pull and Bear
.
Get this look for $96+ on Lookastic: Olive Jacket, Navy Jeans, Black Mid-Calf Boots, Brown Floral Backpack