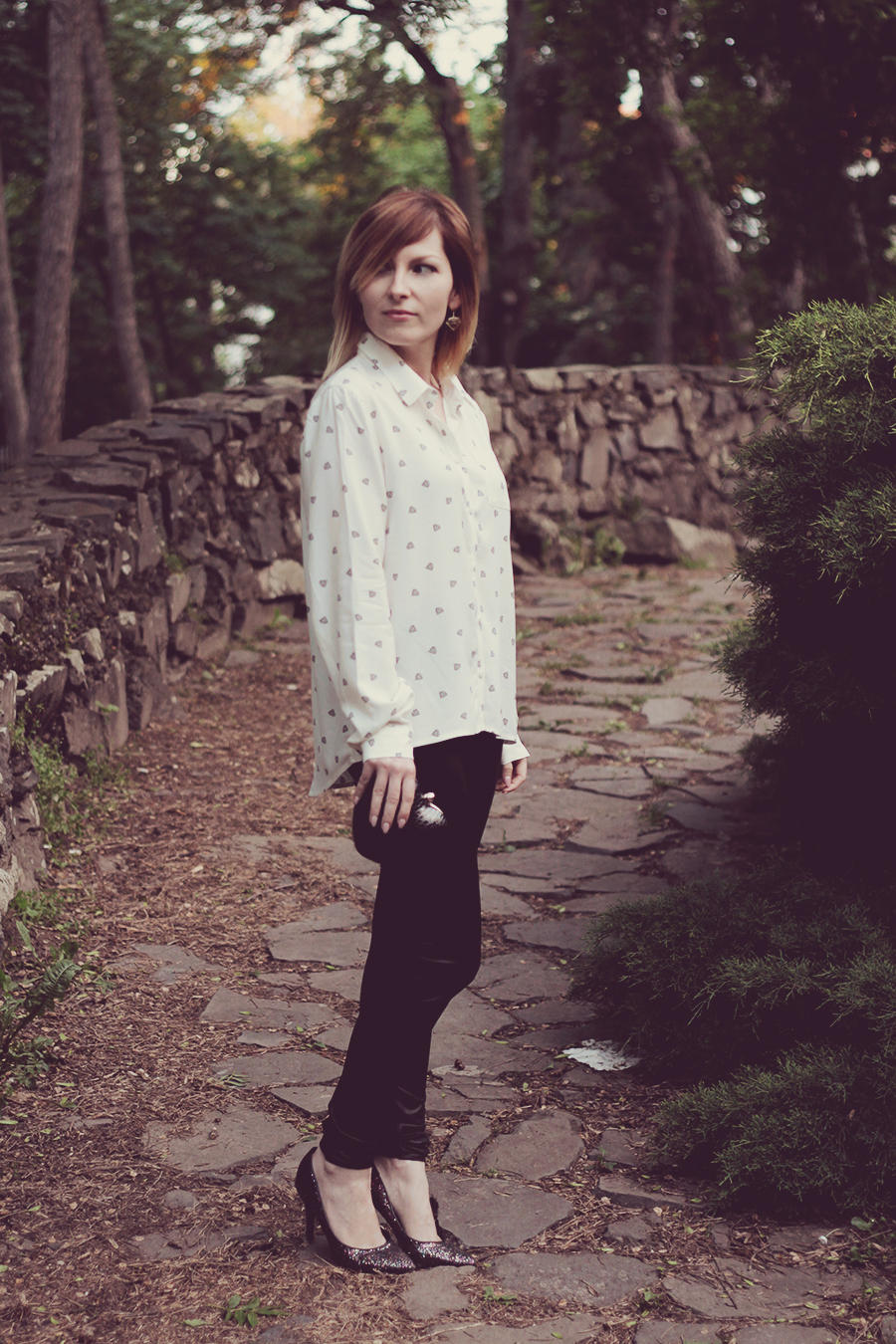 If you're like me and petite, you sometimes like to shop in the kids department. Unless the store has a petite department. (Halleluja! Let me live there!) It can save you a lot of hassle.
I wanted this shirt, I liked this shirt. I even have separate earrings that matched the pattern of this shirt. It is by design a loose shirt. Not even an XS could fit me properly. I looked like a hobo.
So I continued my shopping and spotted the same shirt in the kid's department. I didn't try it, just grabbed the 12 year old size, smallest I could find. Arrived home, it fitted, but was a bit short and I don't like very short tops. Change it back to a 14 year old size. So bottom line, my body is of a 14 year old in size. I'm 1.53m (5 ft) tall and weigh 48kg (105lb). That's how short I am.
Never be afraid to shop there, there are certain loose designs that for a petite frame not even an XS or 34 size can cut it. The same problem I have with very slim jeans and summer pants.
Kids…, who knew?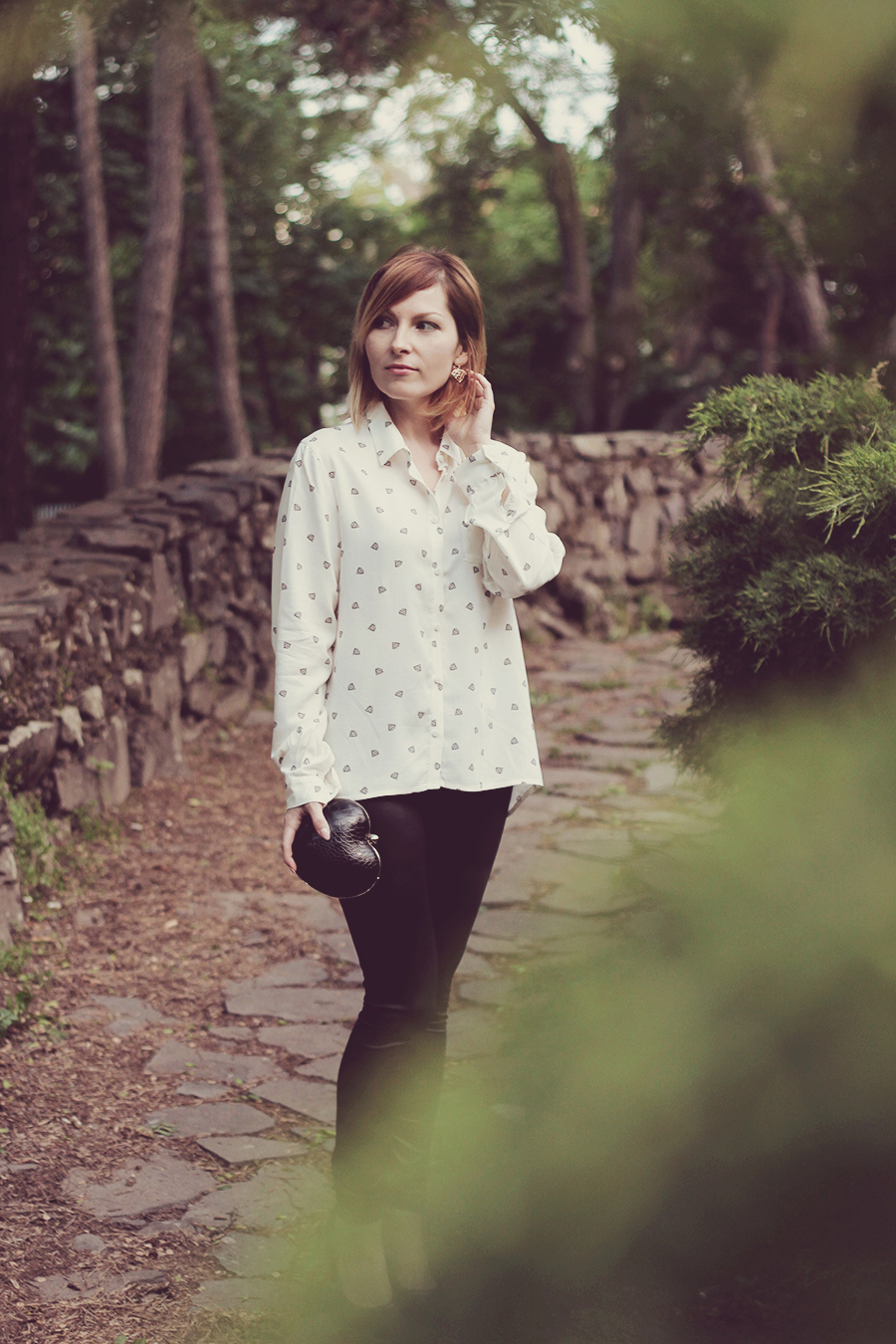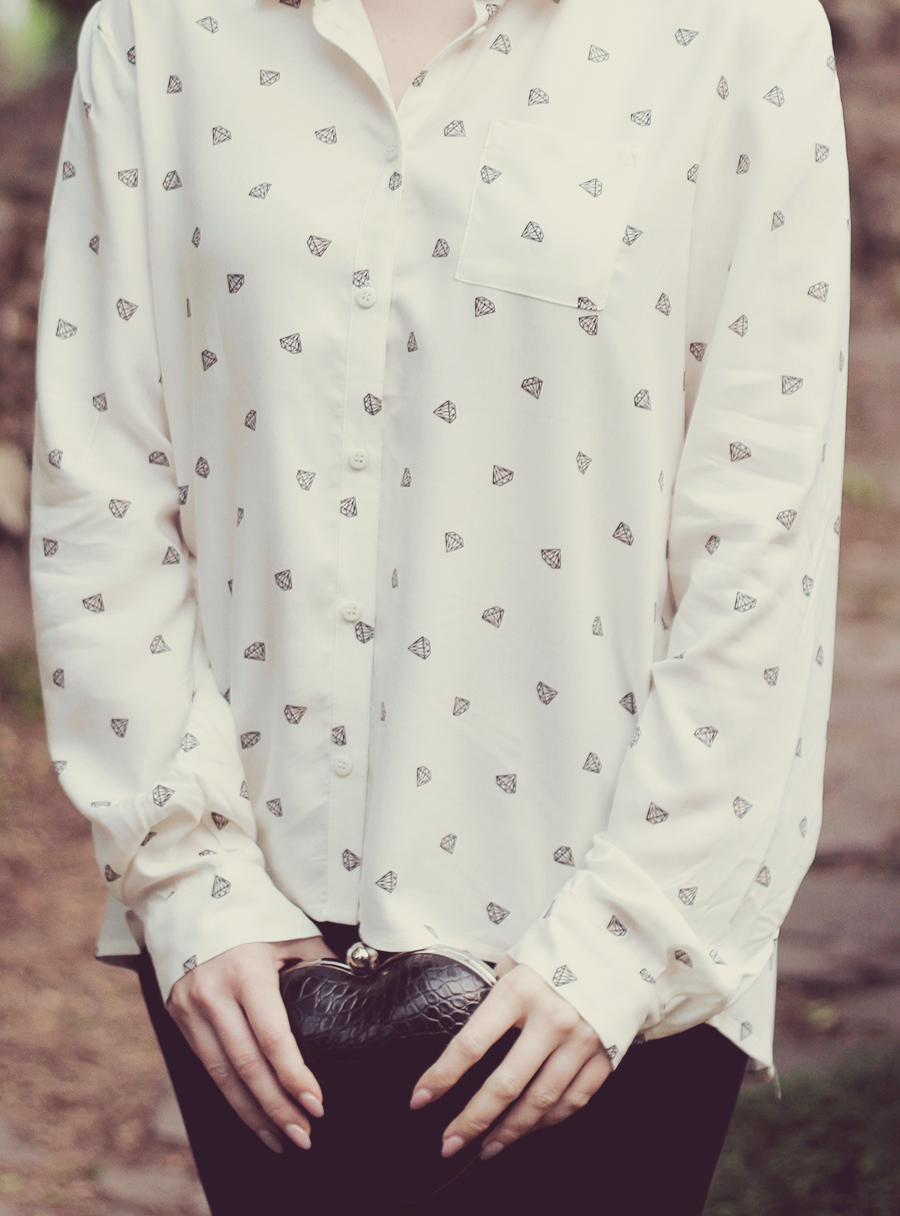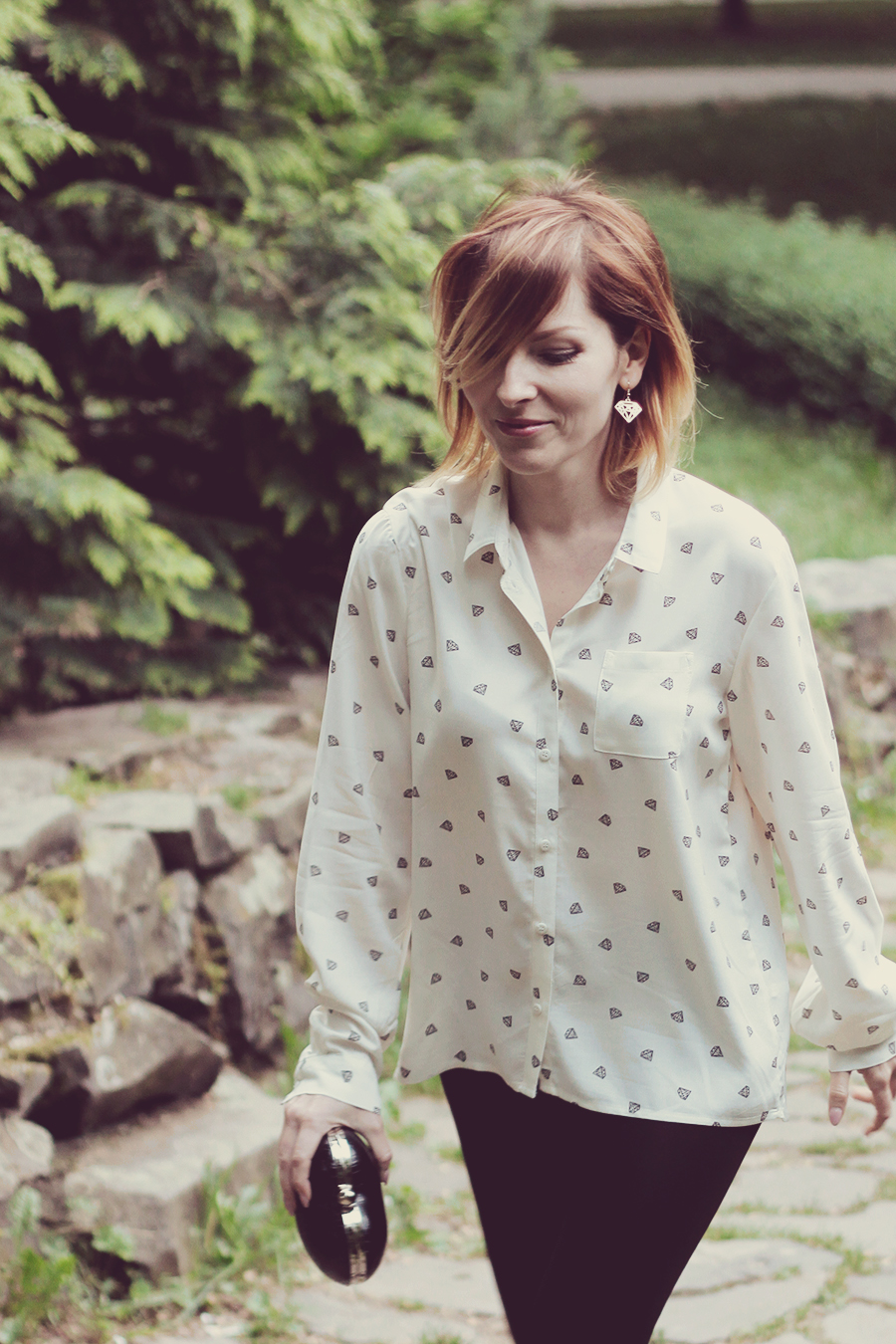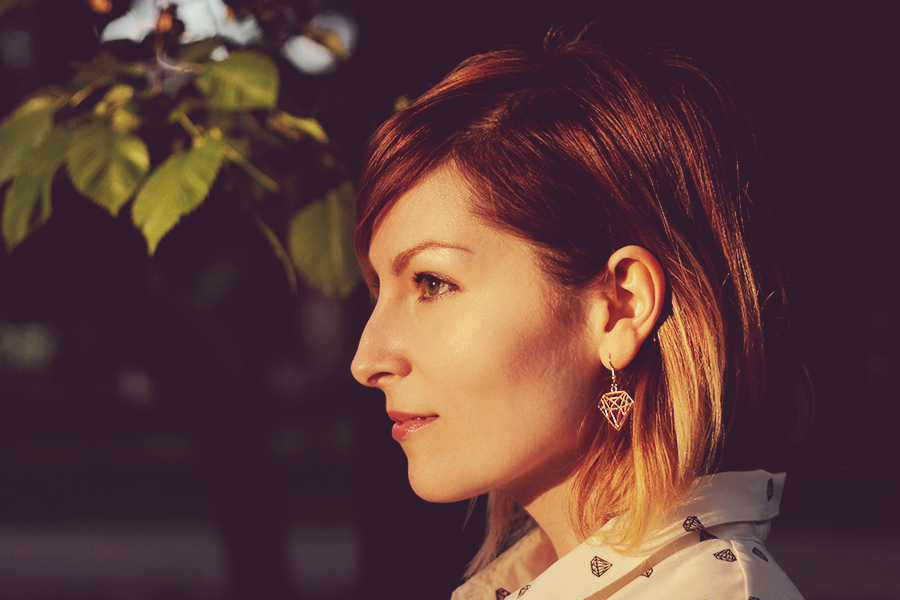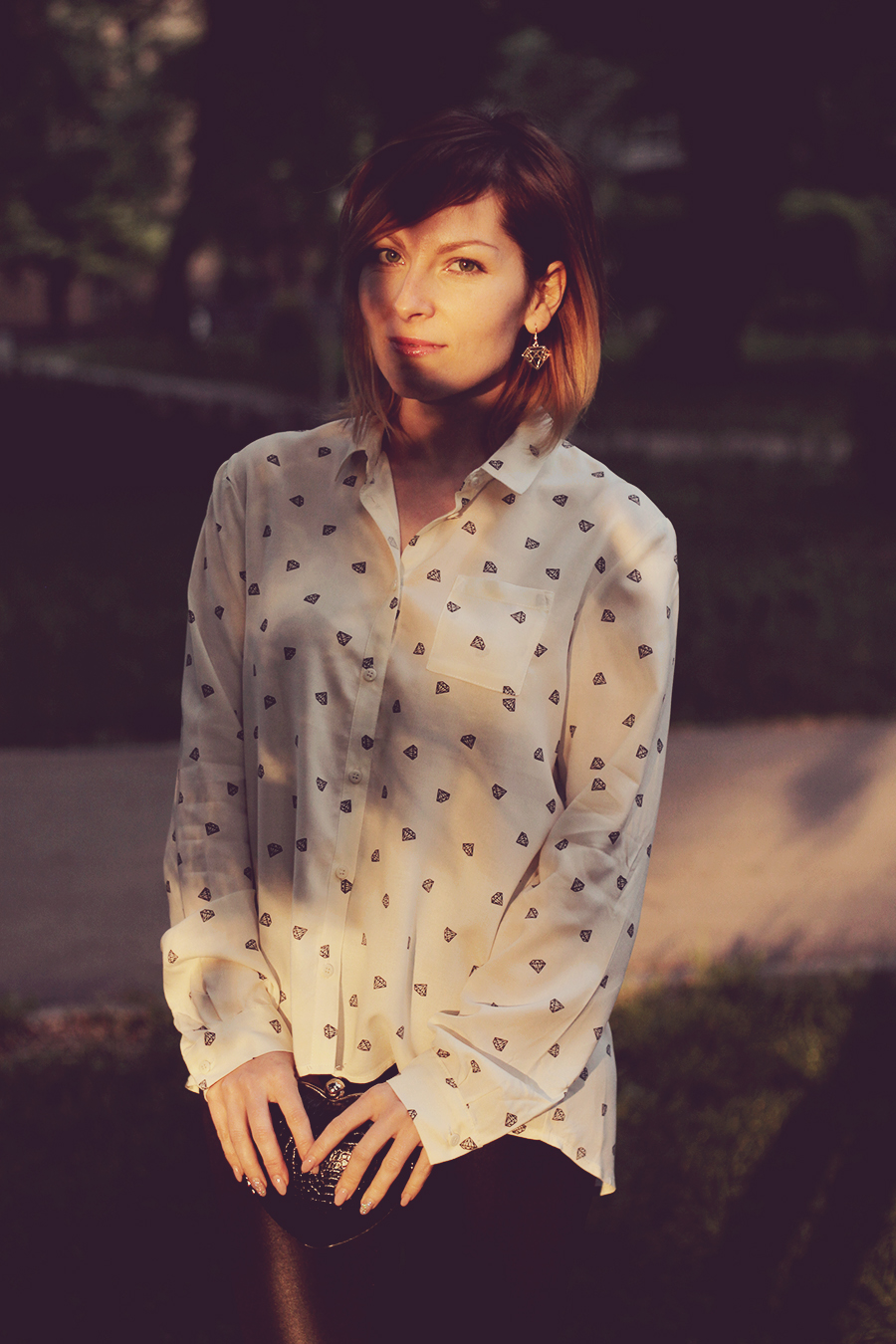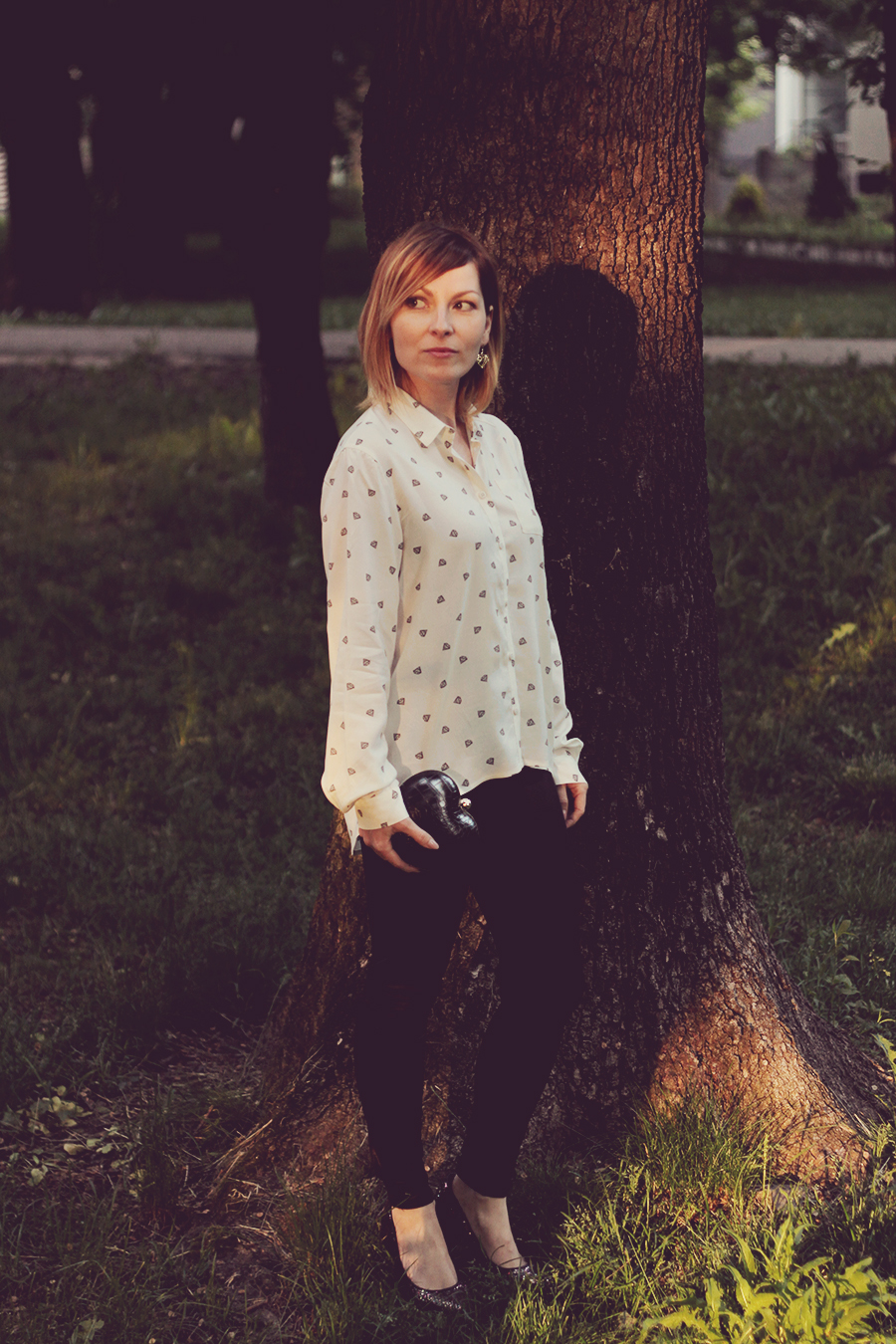 Until next time,
xoxo
.
Wearing: 
White Diamond Patterned Shirt // H&M
Heart-Shaped Clutch // Pull and Bear
Leggings // Pull and Bear
Glittery Pumps // H&M Kids
Diamond Shaped Earrings // SIX
.
Photos by: Cata
.
Get this look for $71+ on Lookastic: White Shirtdress, Black Leather Leggings, Black Sequin Pumps, Black Clutch