This post will end my Colors of the Year 2016 Week. If you've enjoyed this week's posts pop in also for the first and second posts.
One thing I loved about shooting these photos and doing my make-up: FUN with colors. I never wear complicated make-up during the day, but this was a delight. Pop of colors, delicate pinks and prettiness all around.
I chose the two colors to stand out: the rose quartz and serenity. I always enhance my make-up for photos, so my rosy cheeks were a bit too much for daytime, but perfect for a fun night out dancing. I was afraid this certain look, because it has so much color, would come into clown territory, but the fluid eyeliner saved me. If I were to do it again I would use smaller doses of eye shadow. The enhancing part I spoke about.
I did not use foundation this time, only concealer. I never abuse my foundation and only use it when I have small blemishes. My complection is fair, with a few freckles. All in all mother nature blessed me with clear skin ever since I can remember.
I hope you kittens will have fun recreating this make-up look in rose quartz and serenity, just as much as I did.
p.s. All the products I've used at the bottom. (photo)
Wearing: Fluffy Jumper // H&M, Peacock Earrings // Accessorize. Eyes: Rimmel Glam Eyes Mono Eyeshadow // Pink Crush & Posh Peacock, Fluidline// MAC Blacktrack, Lashes: Miss Sporty XX Long Mascara // Black, Oriflame Giordani Gold Eye Pencil // Midnight Blue, Brows: Oriflame Precise Brow Definer, Cheecks: Max Factor Miracle Touch Creamy Blush // Soft Pink, Highlights: Oriflame THE ONE Cream Eye Shadow // Beige Pearl, Concealer: Aura Correct ME // Natural, Lips: Rimmel // Gossip, Astor Soft Sensation Moisturizing Lipstick // Beige Coquette.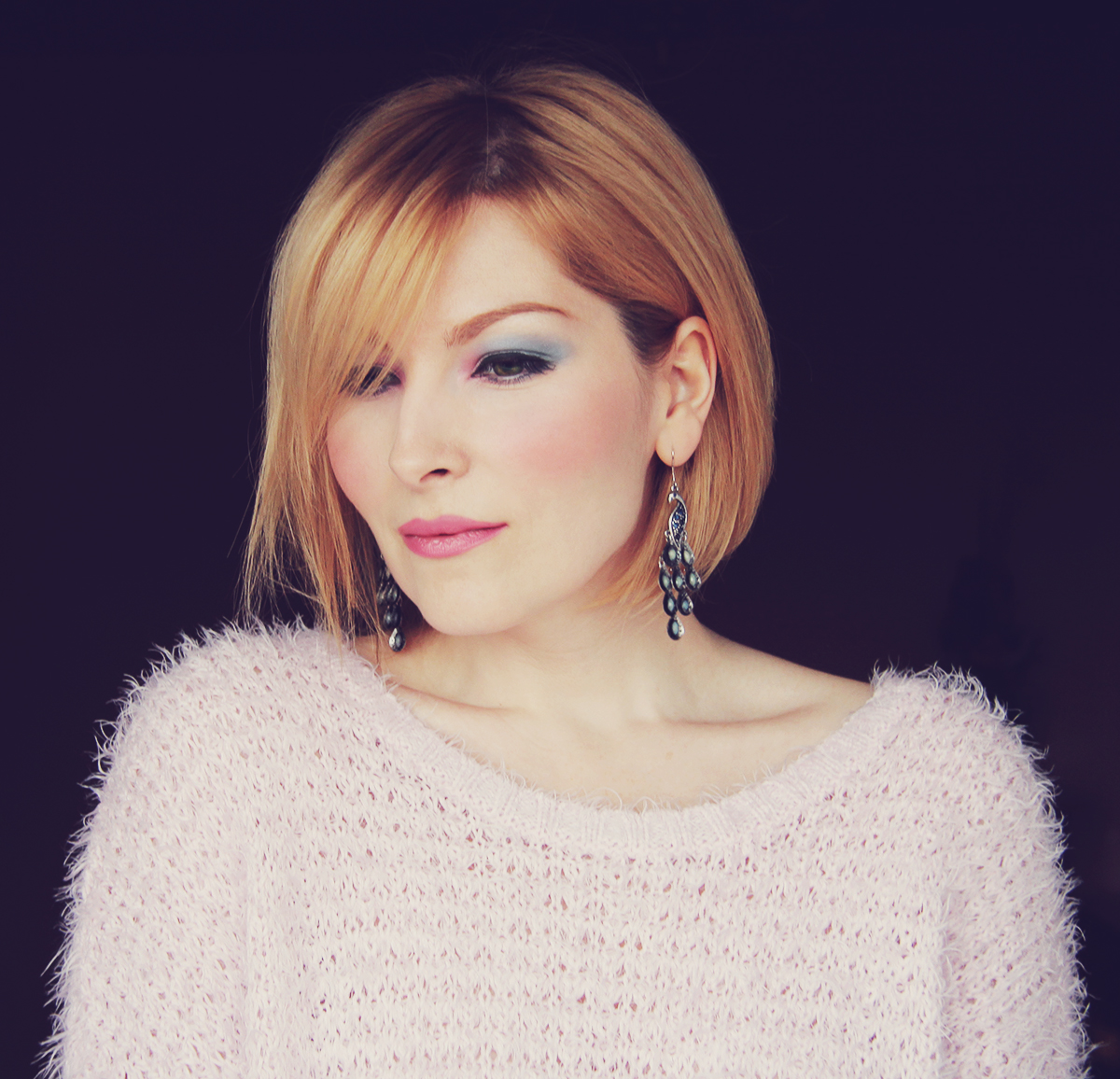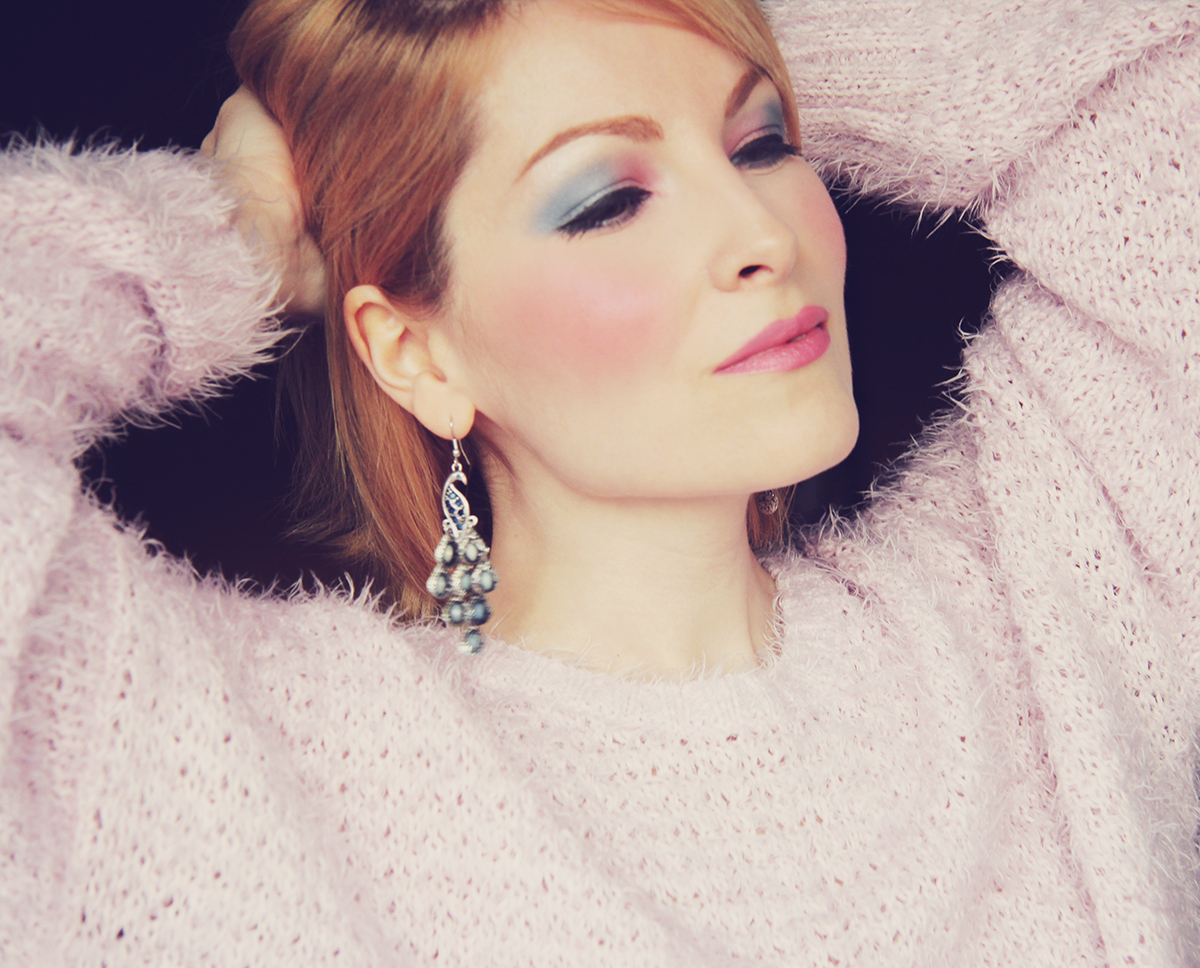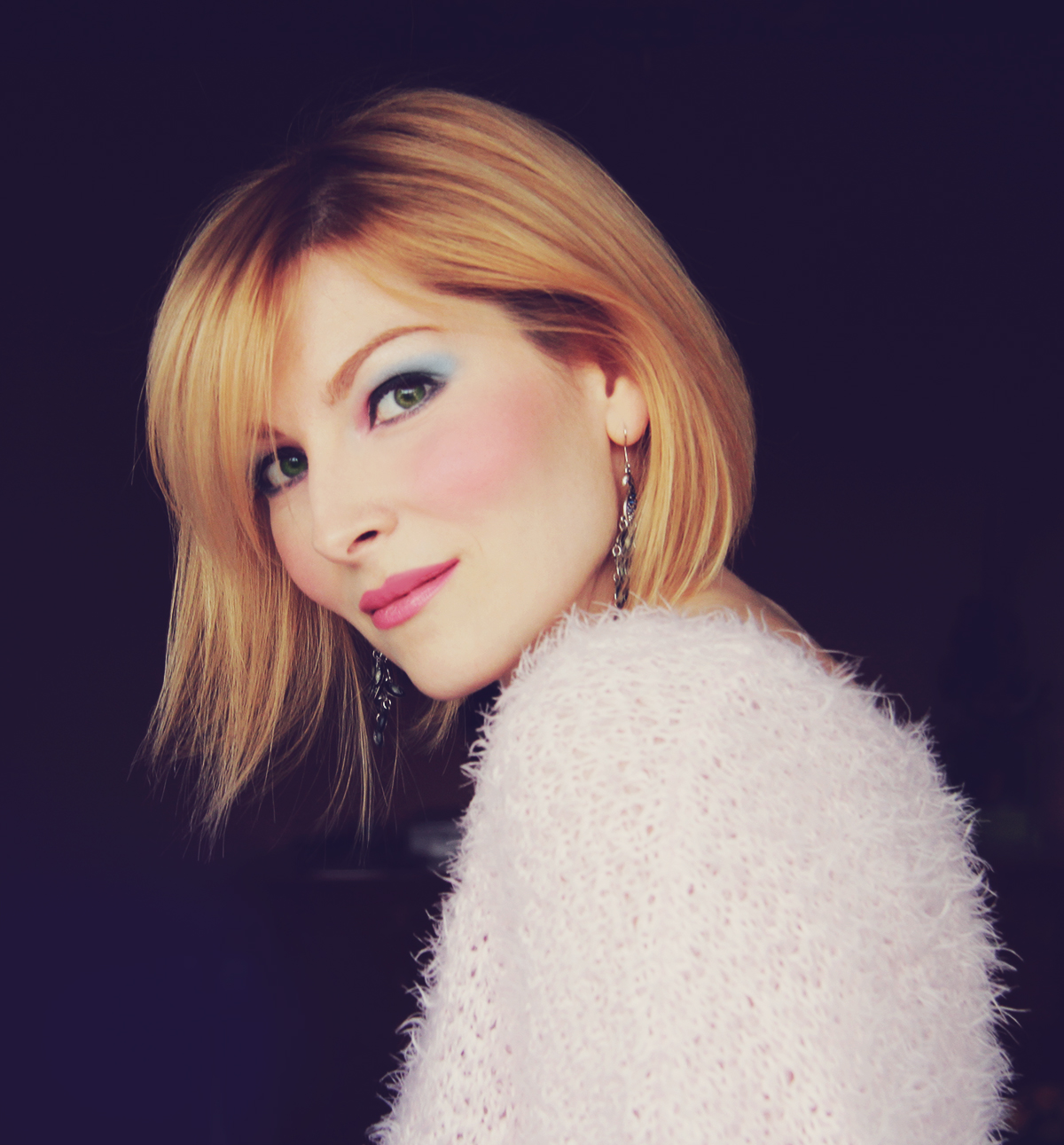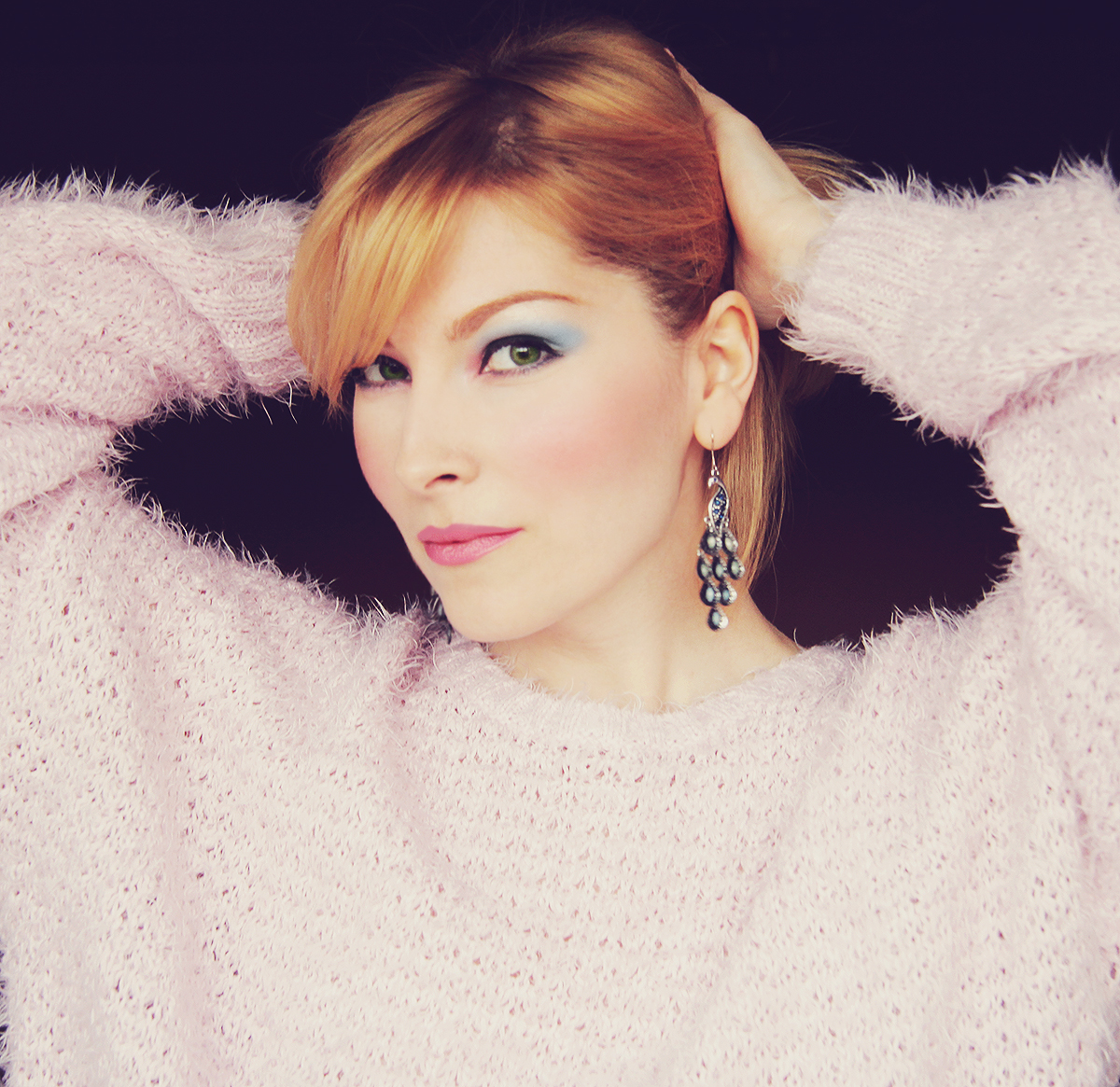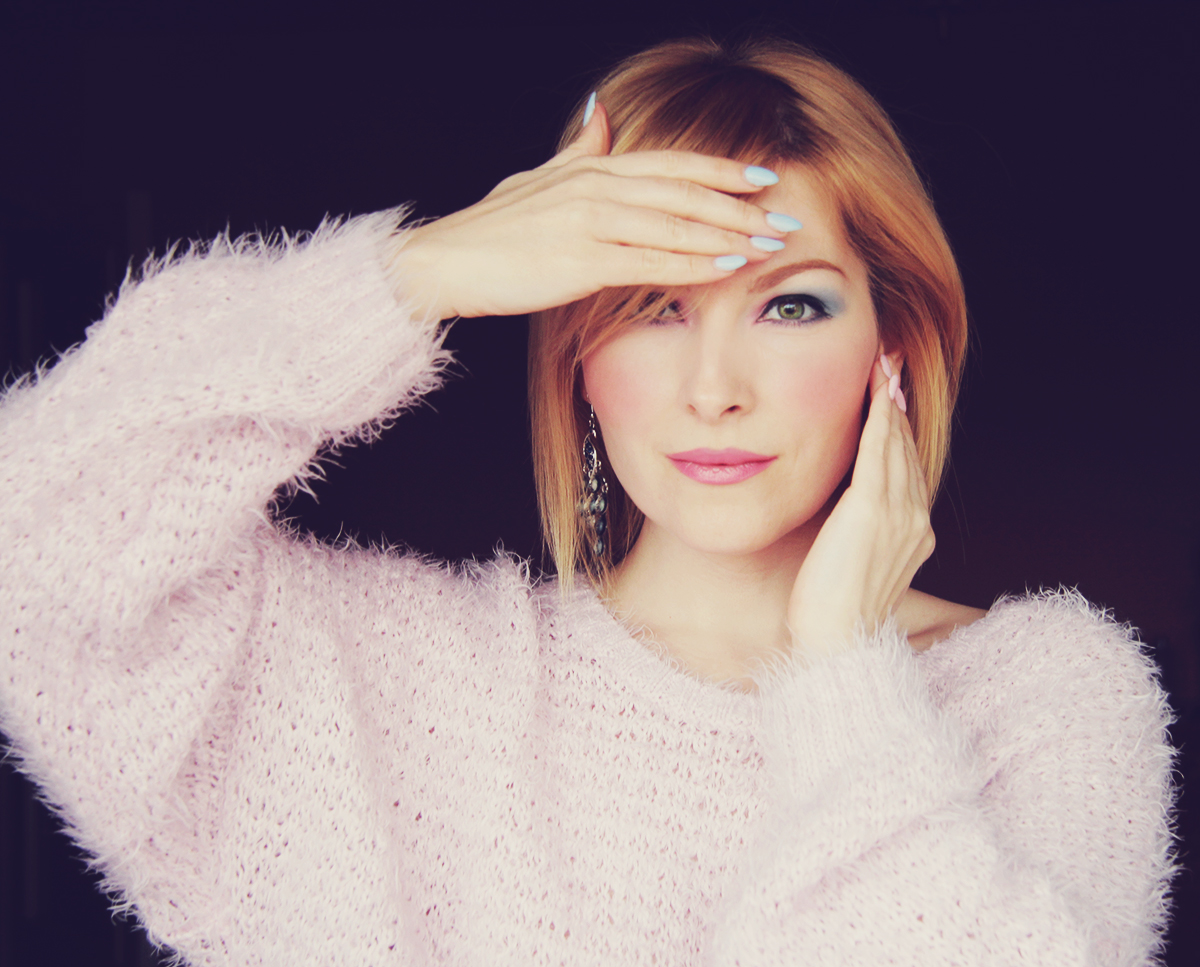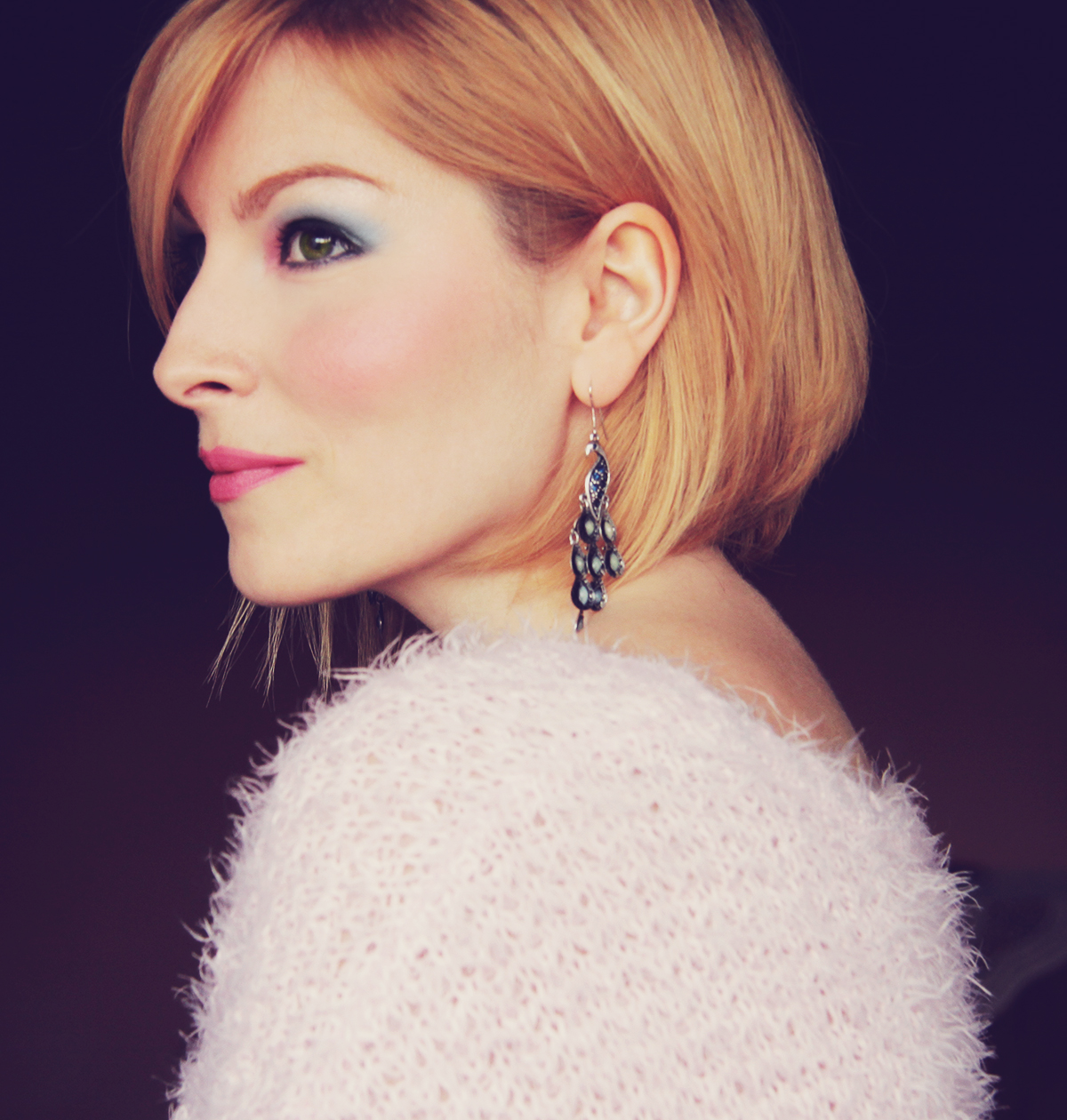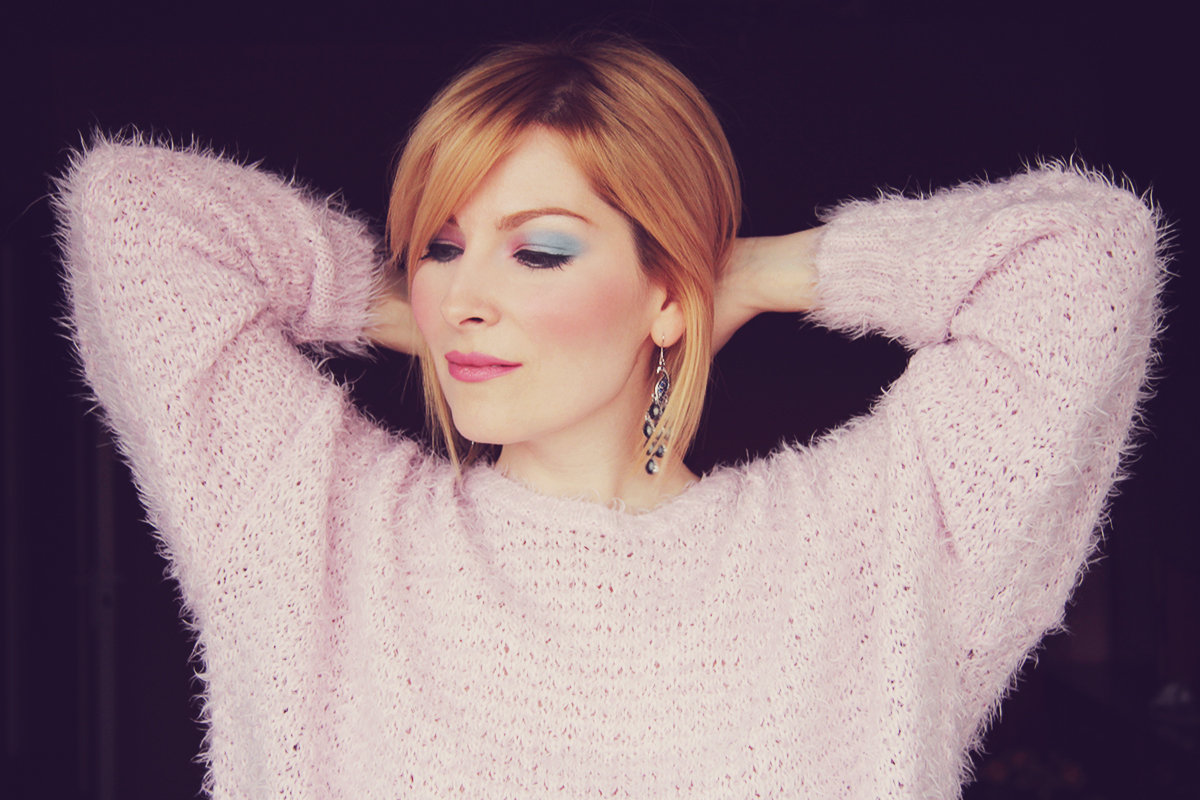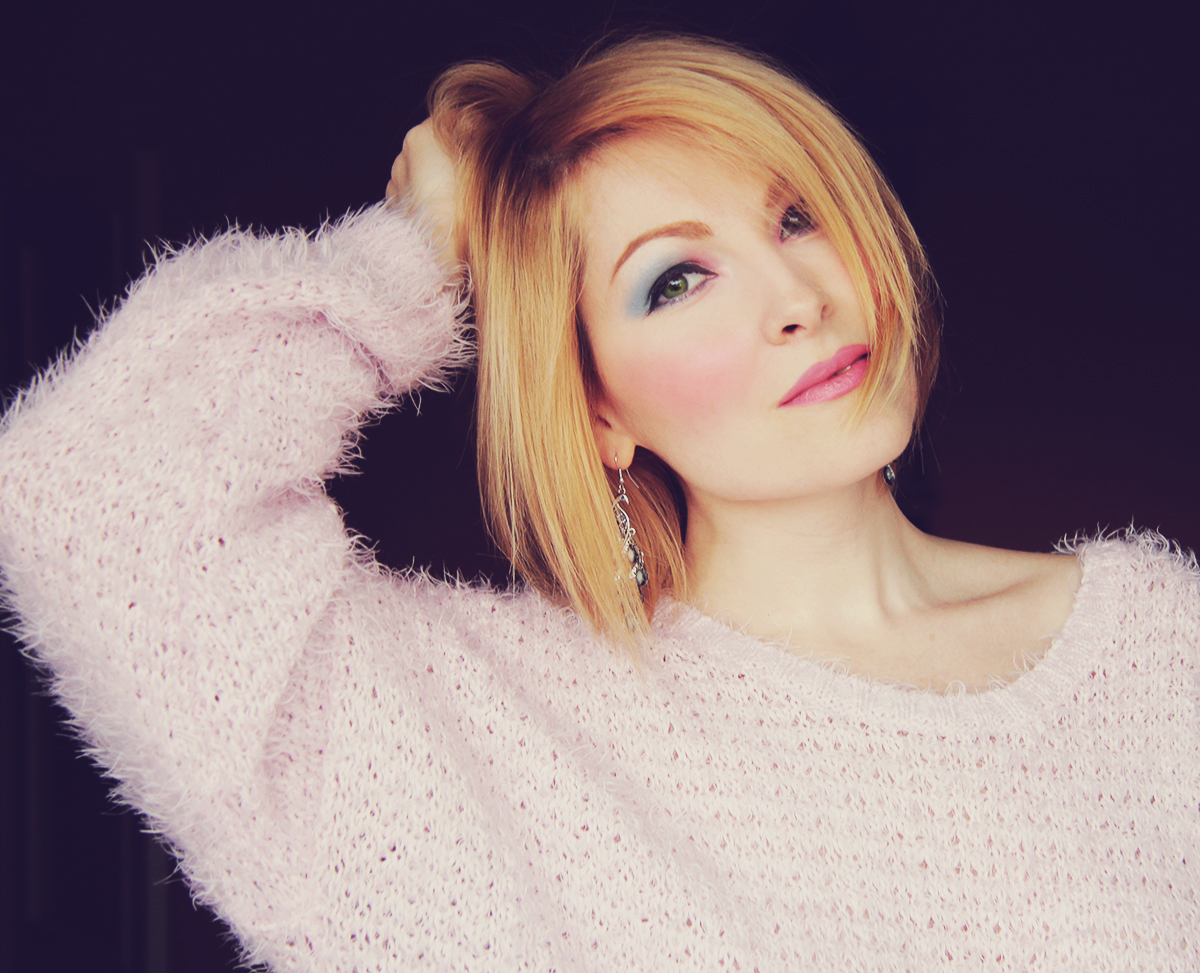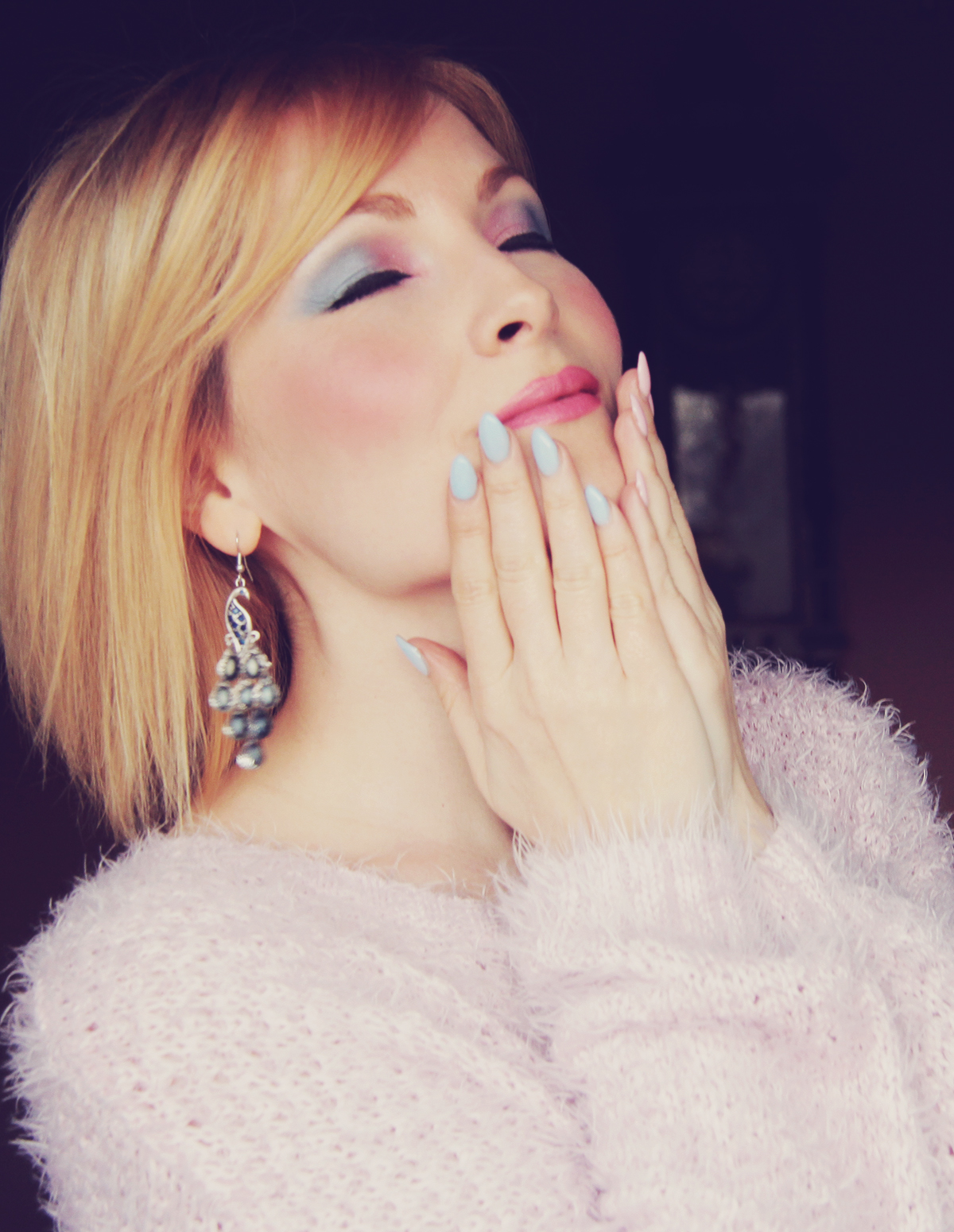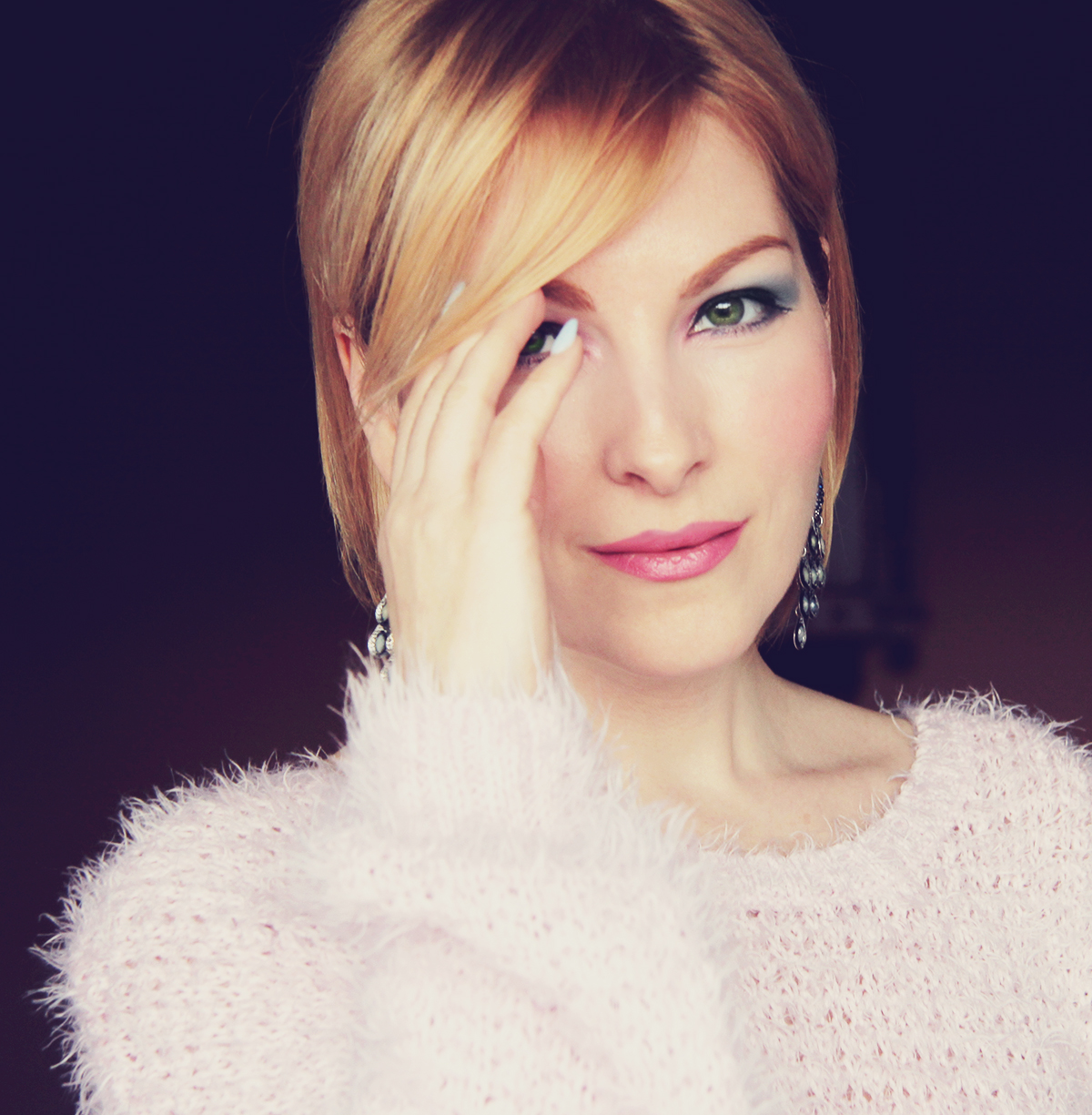 And here are all the products I've used, complete with kitty paws. It's Kruger ♥ he likes to nose around. Some of the products are bought long time ago, some are a day old fresh. I know I shouldn't hold on to old make-up, and I somewhat agree, I only not follow the said hygiene rule when it comes to lipsticks. I never seem to finish them when you're suppose to. And I hate wasting.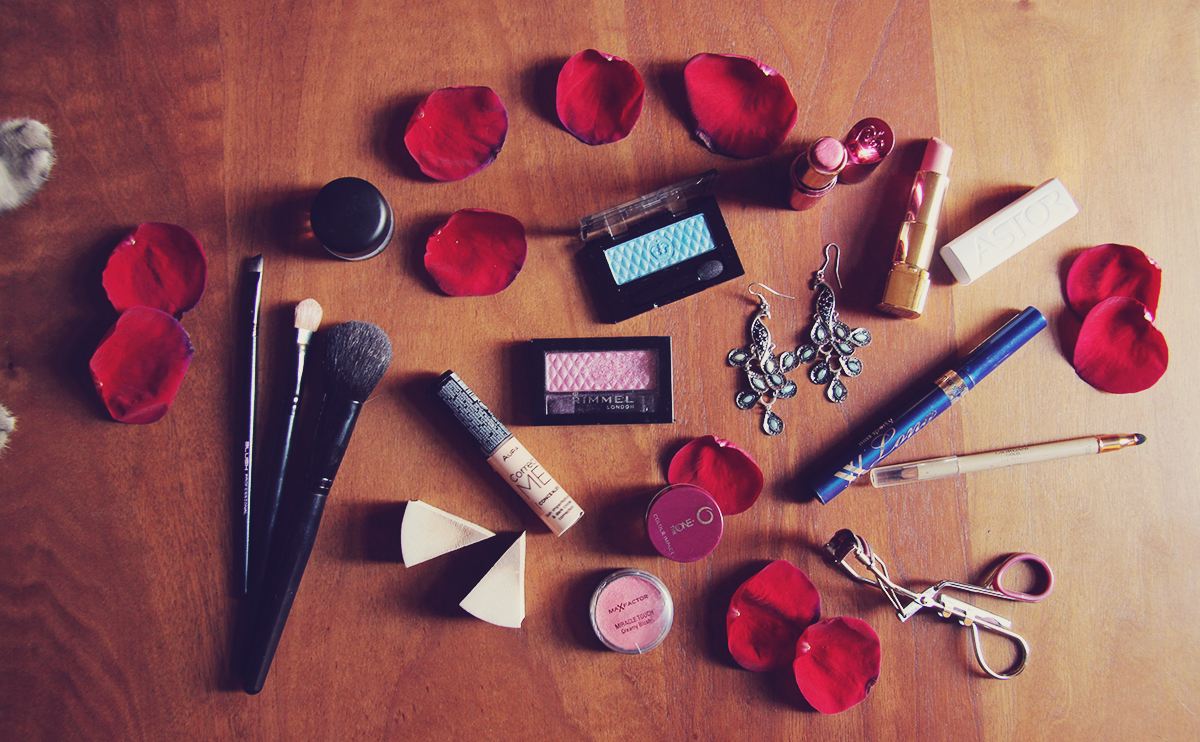 .
Thanks for reading and watching 🙂
Photos & editing by me.
.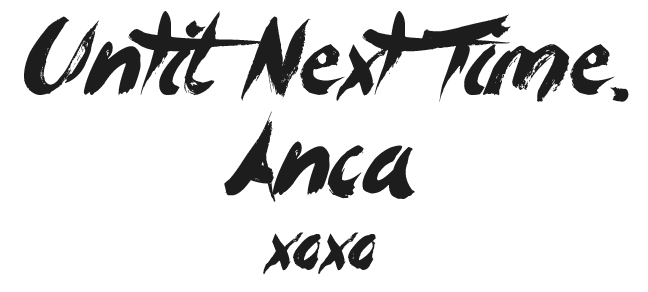 .