RO
Vine primavara, sunt roz si am revenit la bucle dupa ani de zile. Schimbari. Si dupa mult timp am revenit la culoare pe unghii. De vina sunt Cupio, iar azi am testat cateva produse de la ei, desi in cutia mea de machiaj se ragasesc si alte produse Cupio. Va spun de la inceput ca imi plac tare mult.
Poate ati auzit de ei, poate nu, poate aveti produse de la ei sau ca si mine le-ati folosit indirect la saloanele de infrumusetare. Genele lor false glamour banda imi plac la nebunie. Nu ma descurc deloc cu cele individuale, asa ca benzile sunt prietenele mele cele mai bune cand vreau un look va-va-voom pentru o nunta sau doar asa… sa ma simt eu glamoroasa. Azi am folosit banda CupioLash Chili N327 care este foarte usor de aplicat si confera privirii un extra efect pisicesc. As fi vrut sa folosesc si banda CupioLash Lucky N519 dar nu se potriveste machiajului meu roz de azi, este o banda potrivita pentru un machiaj gen smokey eye.
Pentru unghii am ales doua nuante care imi lipseau cu desavarsire: rosu si negru. Pana de curand unghiile rosii, personal, le atribuiam mai mult femeilor trecute de 50 de ani, un pic prea mature pentru mine. Dar de curand mi-am schimbat total parerea. Nu pentru ca sunt si eu o femeie matura (haha) dar buzele rosii cer unghii rosii. Iar negrul, daca nu v-ati dat seama, e "culoarea" mea favorita. Dintre cele doua, oja neagra este noua favorita, presimt ca voi avea unghii negre mult timp de acum inainte, chiar daca vine primavara. Negru ca smoala. Lacurile rezista mult, am spalat multe vase (testul suprem), lacul nu s-a miscat de pe unghii. Pentru ca am folosit un base coat tot Cupio: glossy pe rosu si mat pe negru.
Care sunt produsele voastre preferate Cupio? Le-ati incercat?

Ce am purtat: Camasa Mexx gasita intr-un second-hand. Unghii: Cupio in the City // Nuantele C003 London si C003 Hong Kong, Cupio Nail Care Top Coat // T03 Glossy si T04 Matt.
Make-up: Face // Vichy DermaBlend 3D Correction – 15 Opal, Concealer // AURA Correct Me – Fair, Bronzer // Cupio Bronzing Powder – Sunkissed Bronze, Cheeks // Max Factor Miracle Touch Creamy Blush – Soft Pink, Brows // Oriflame The One Eye Brow Kit, Lashes // CupioLash Chili N327 False Eyelashes, Miss Sporty XX Long Mascara – Black, MAC Blacktrack Fluidline, Lids & Under-eye // Barry M London Dazzle Dust – 85 Neon Pink, Astor Couture Eye Shadow – 170 Hot Coffee, Highlighter // Burberry Eye Color Cream Festive Gold No. 120, Lips // Clinique Pop Lip Colour + Primer Rouge Intense + Base – 10 Punch Pop, Lip Liner // Sephora Lip Liner To Go – 10 Fresh Berry.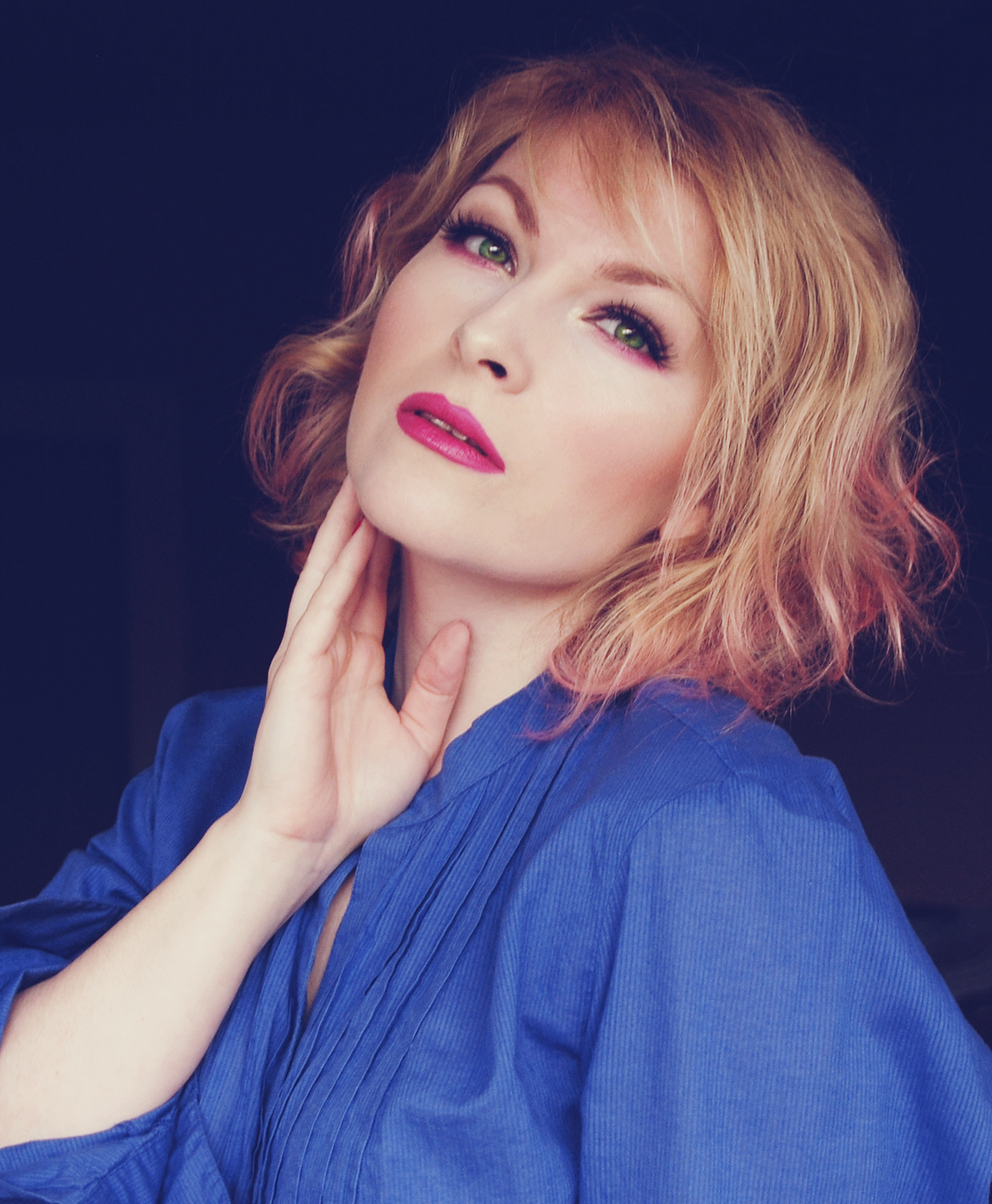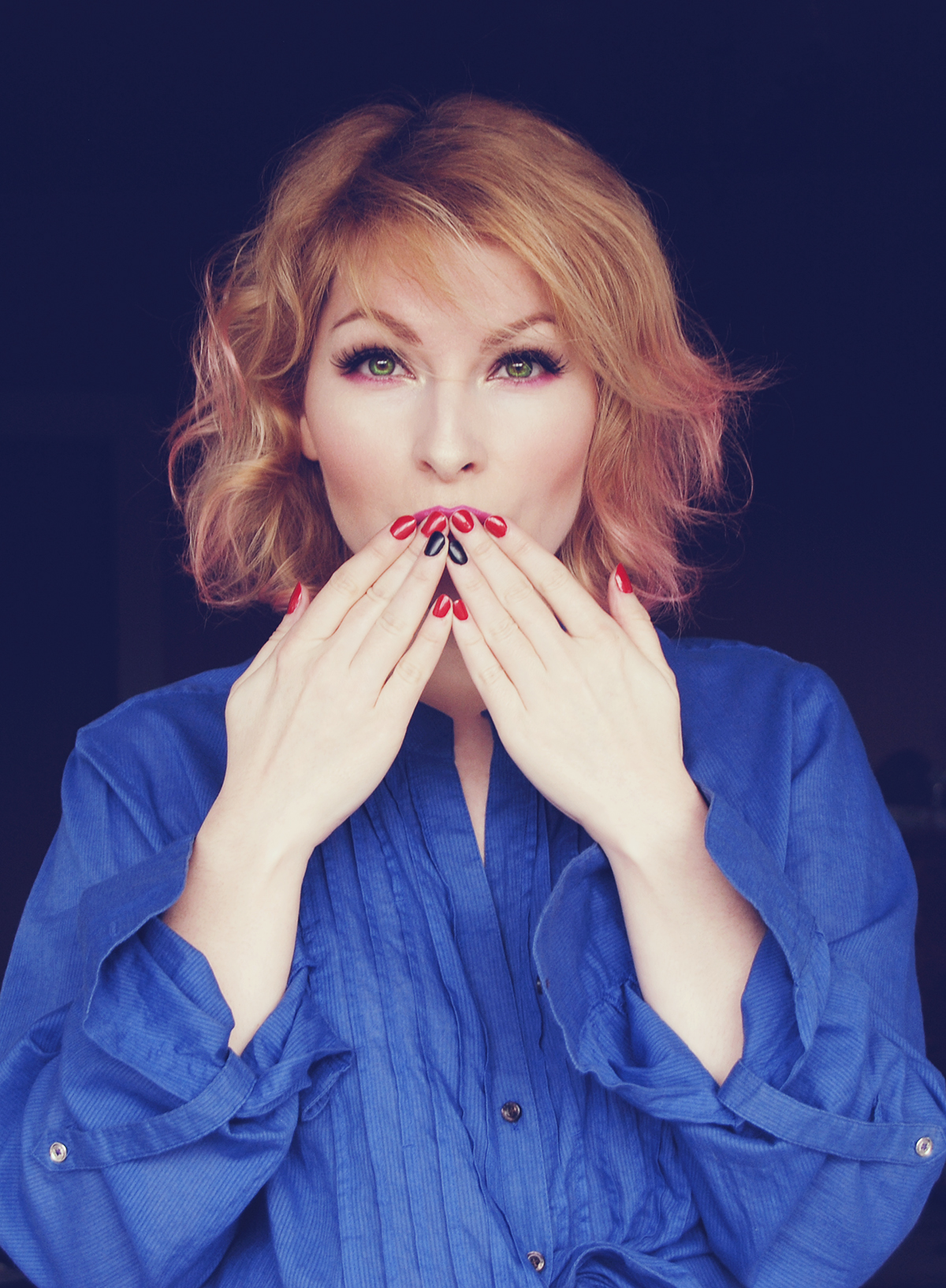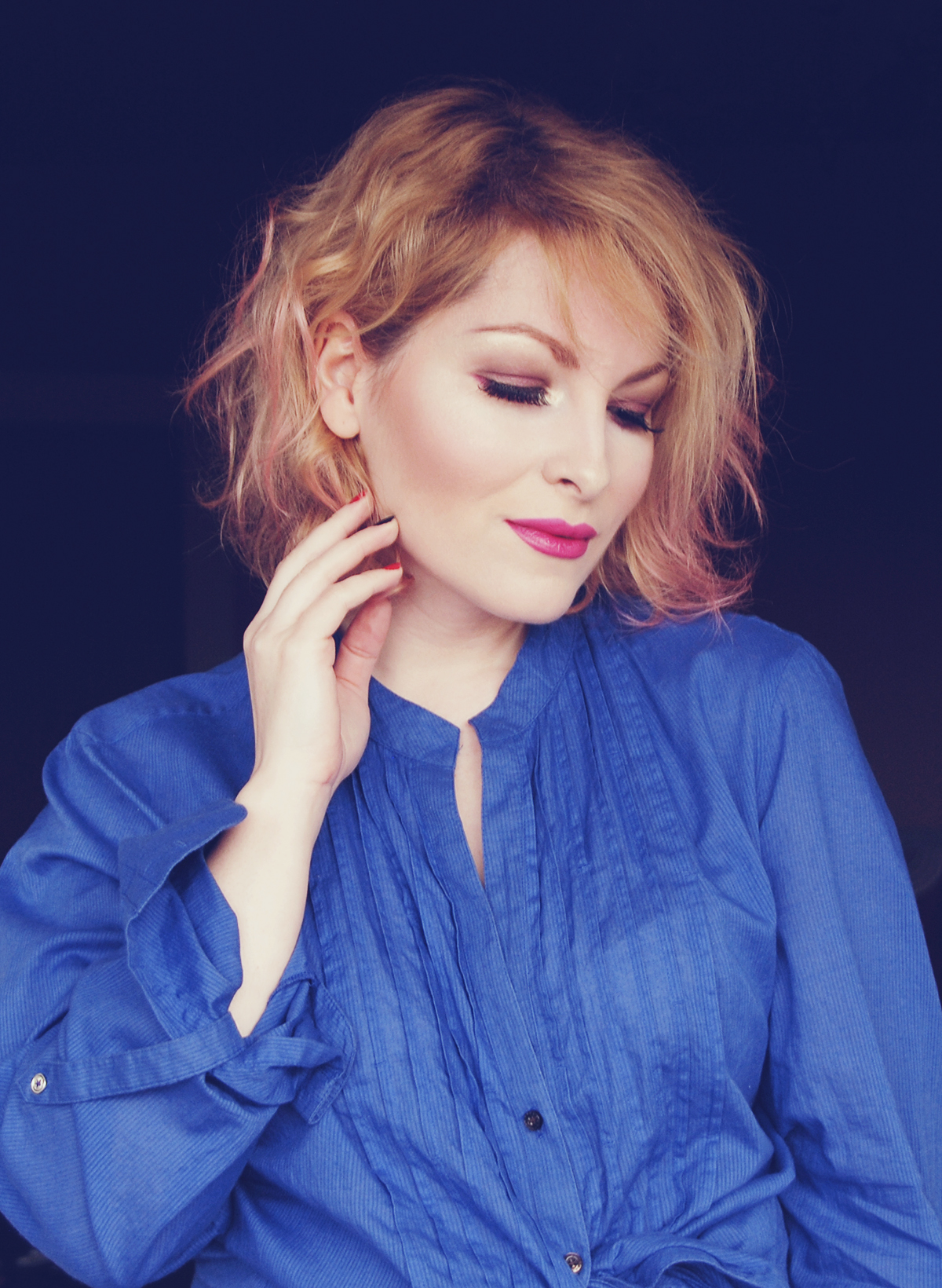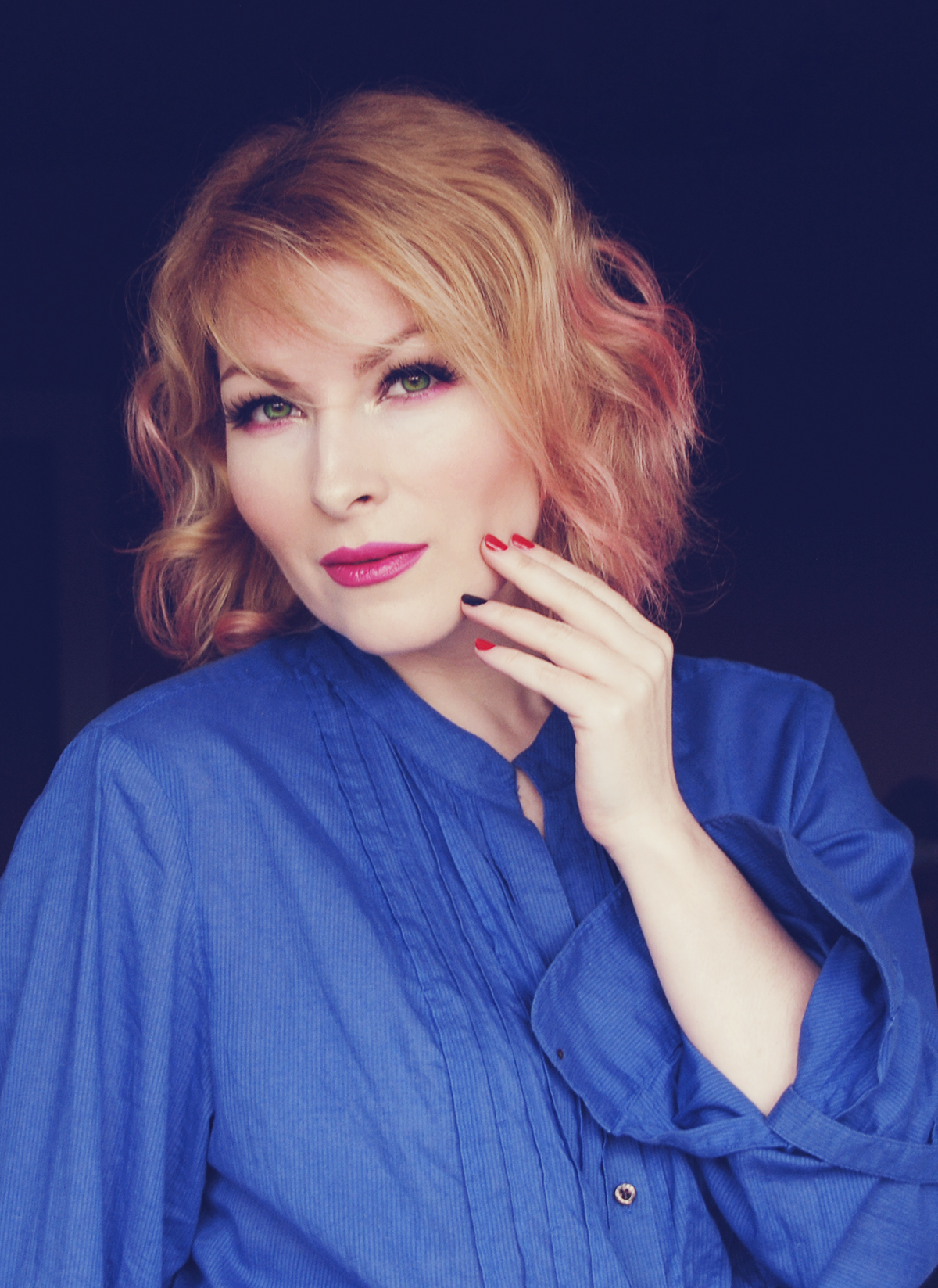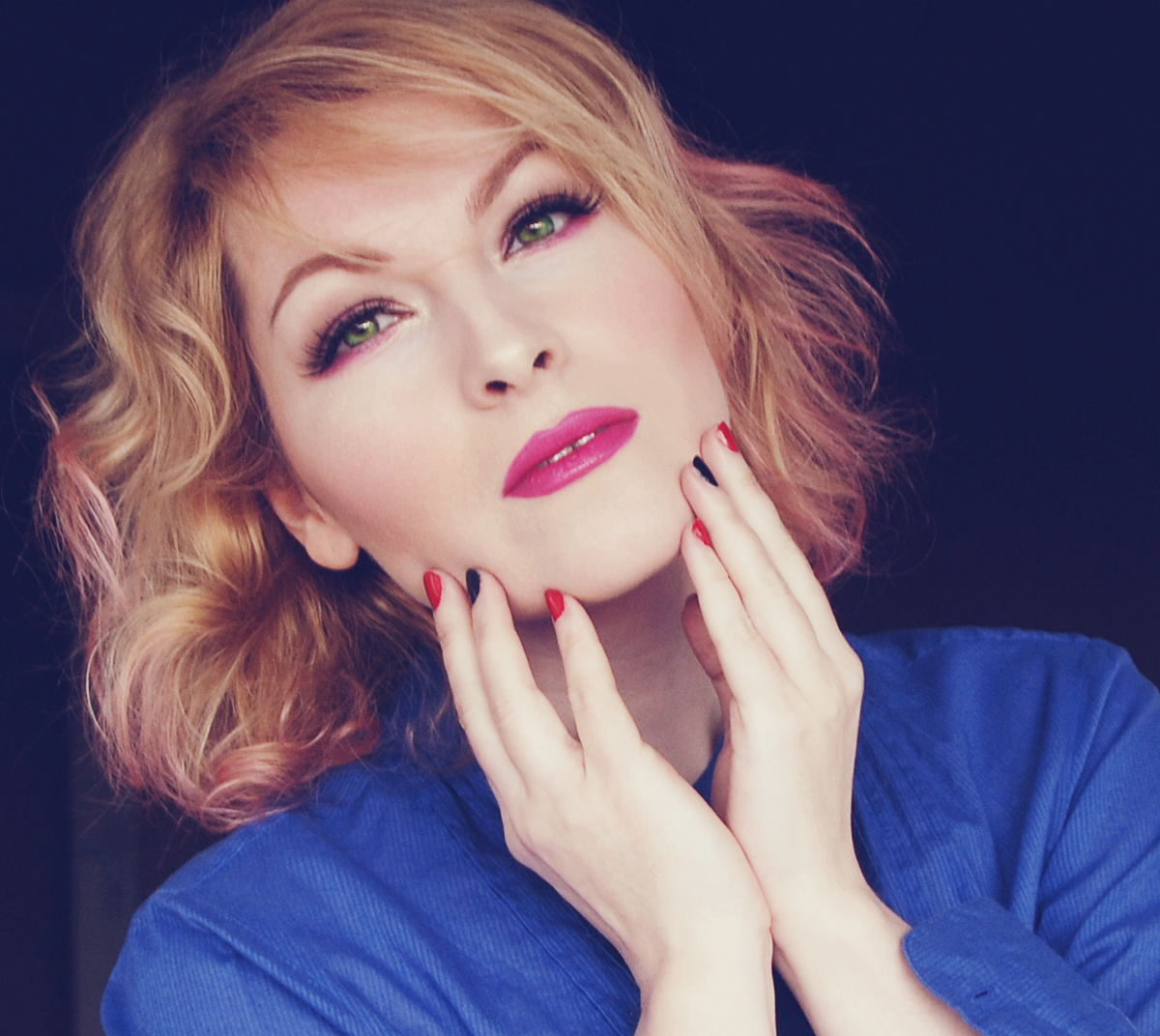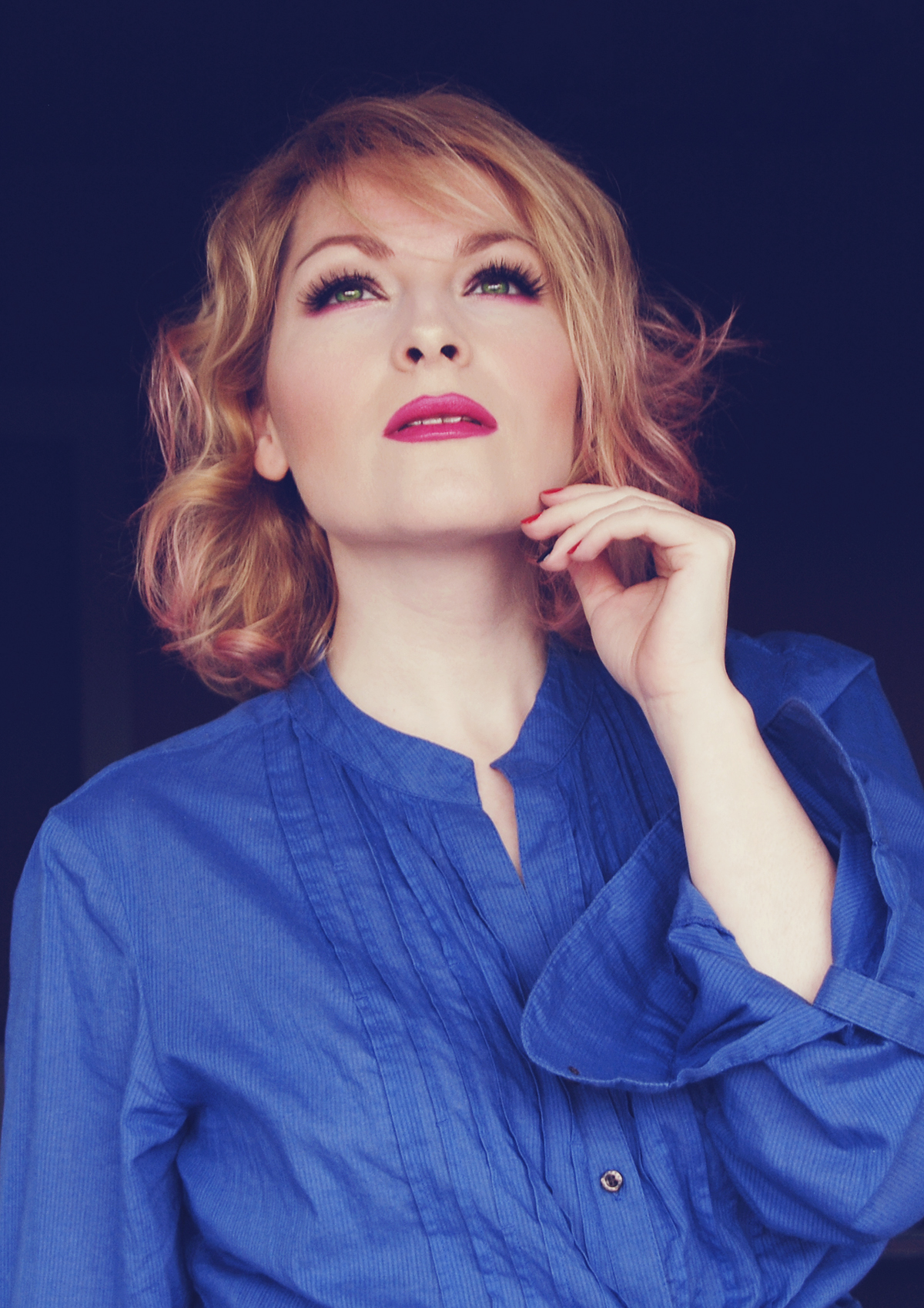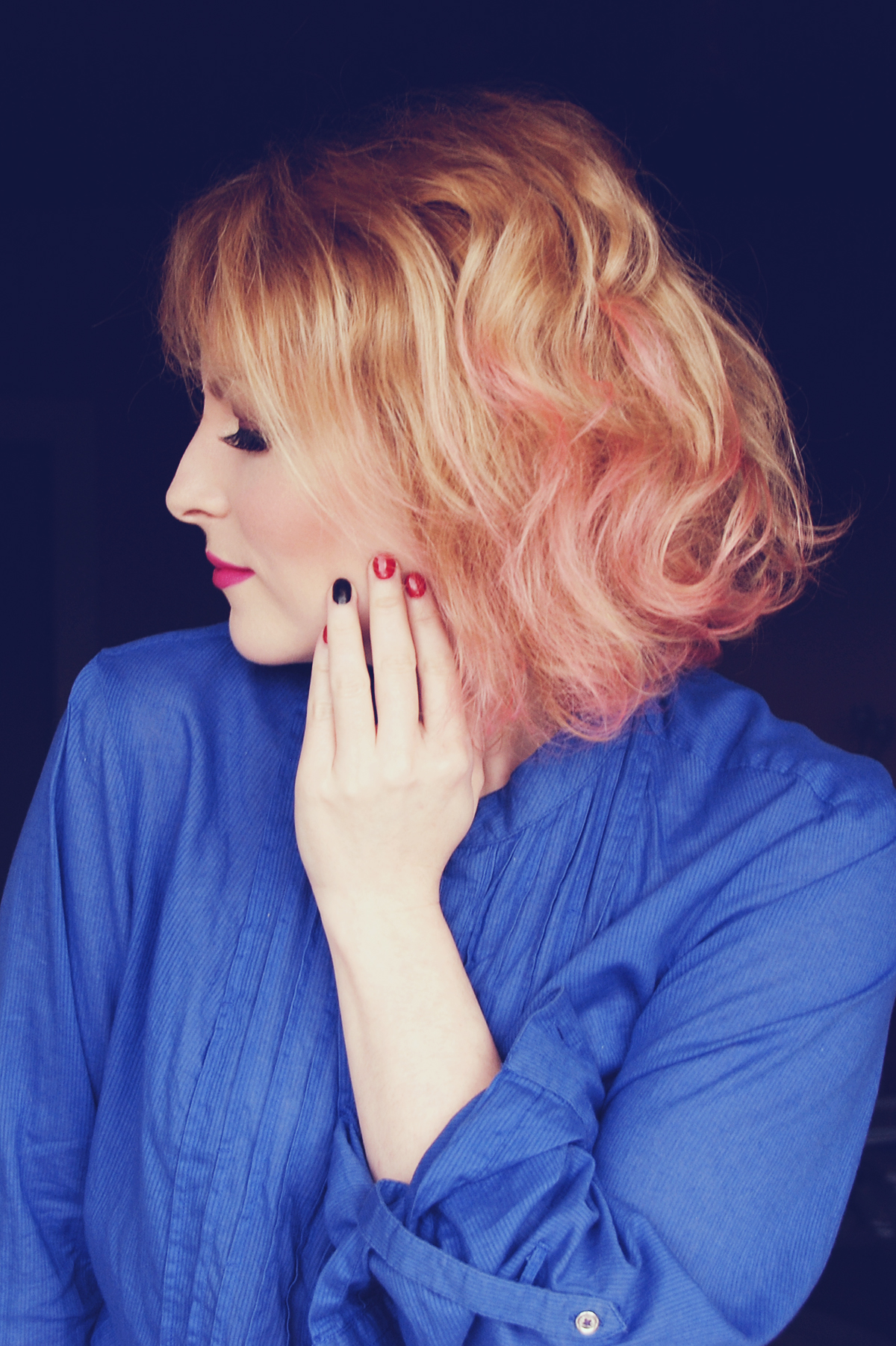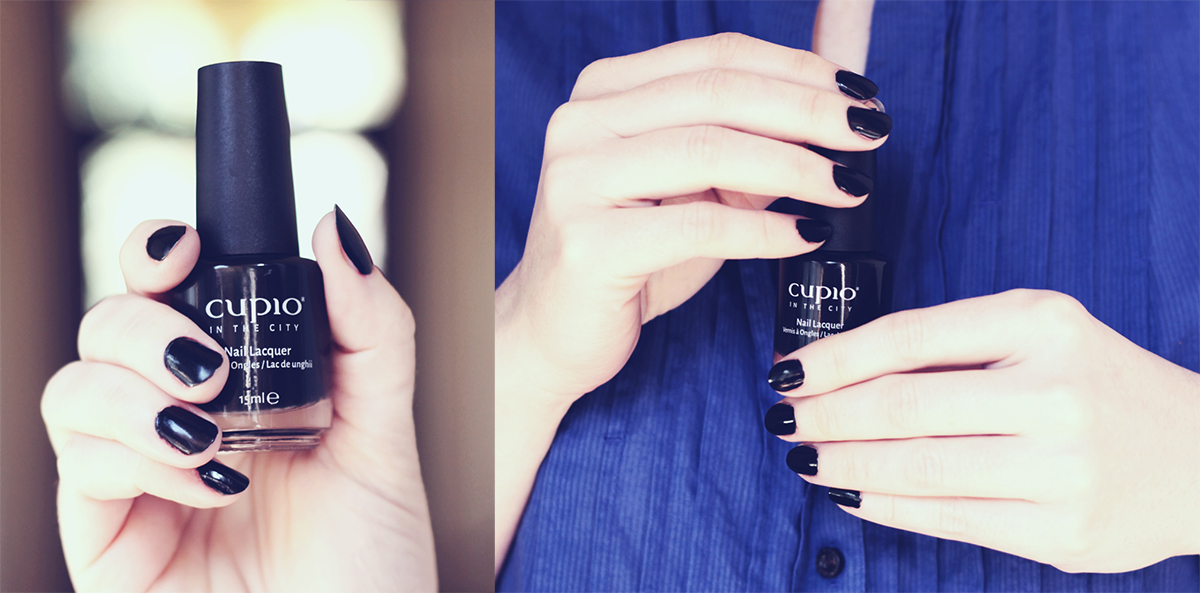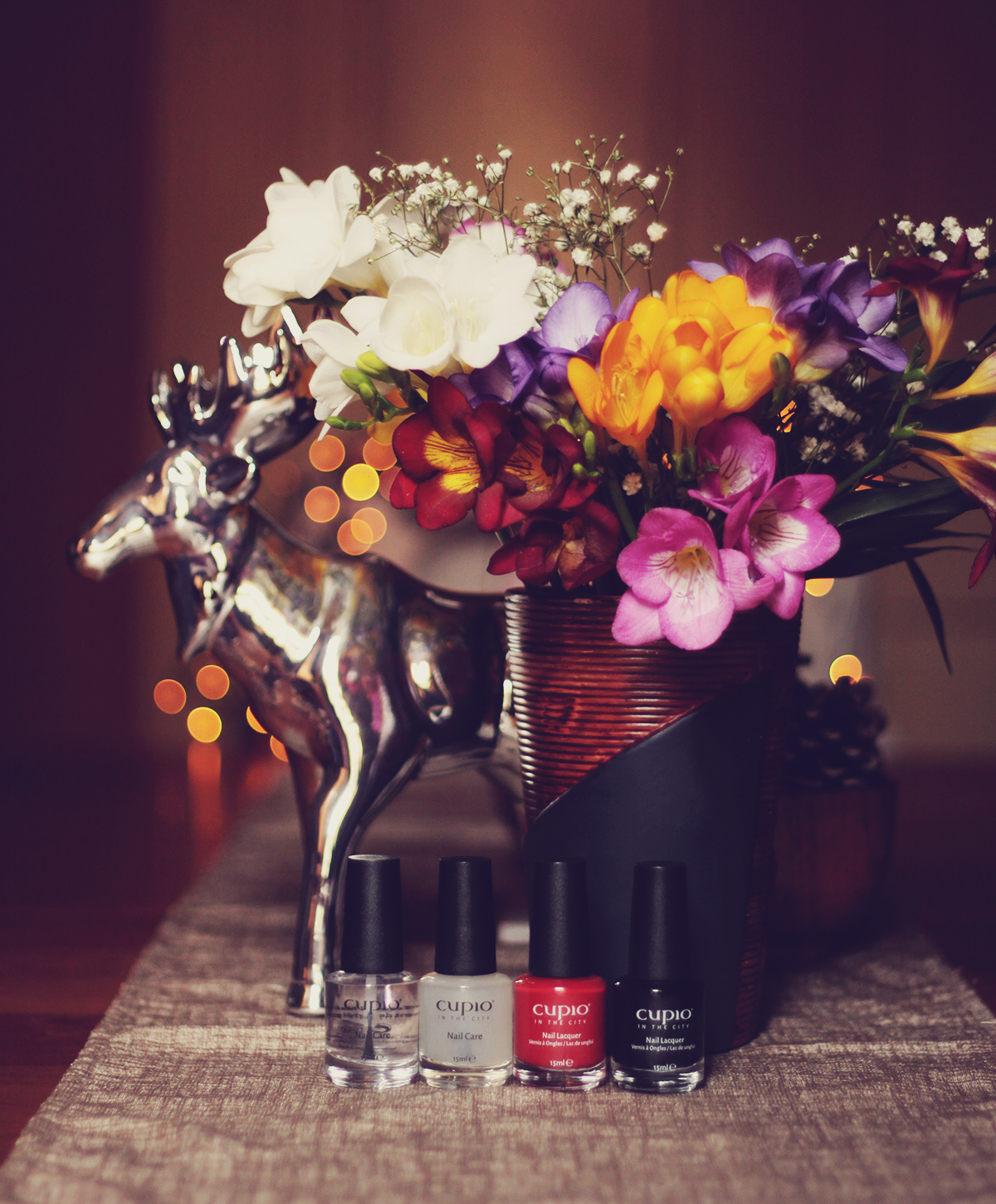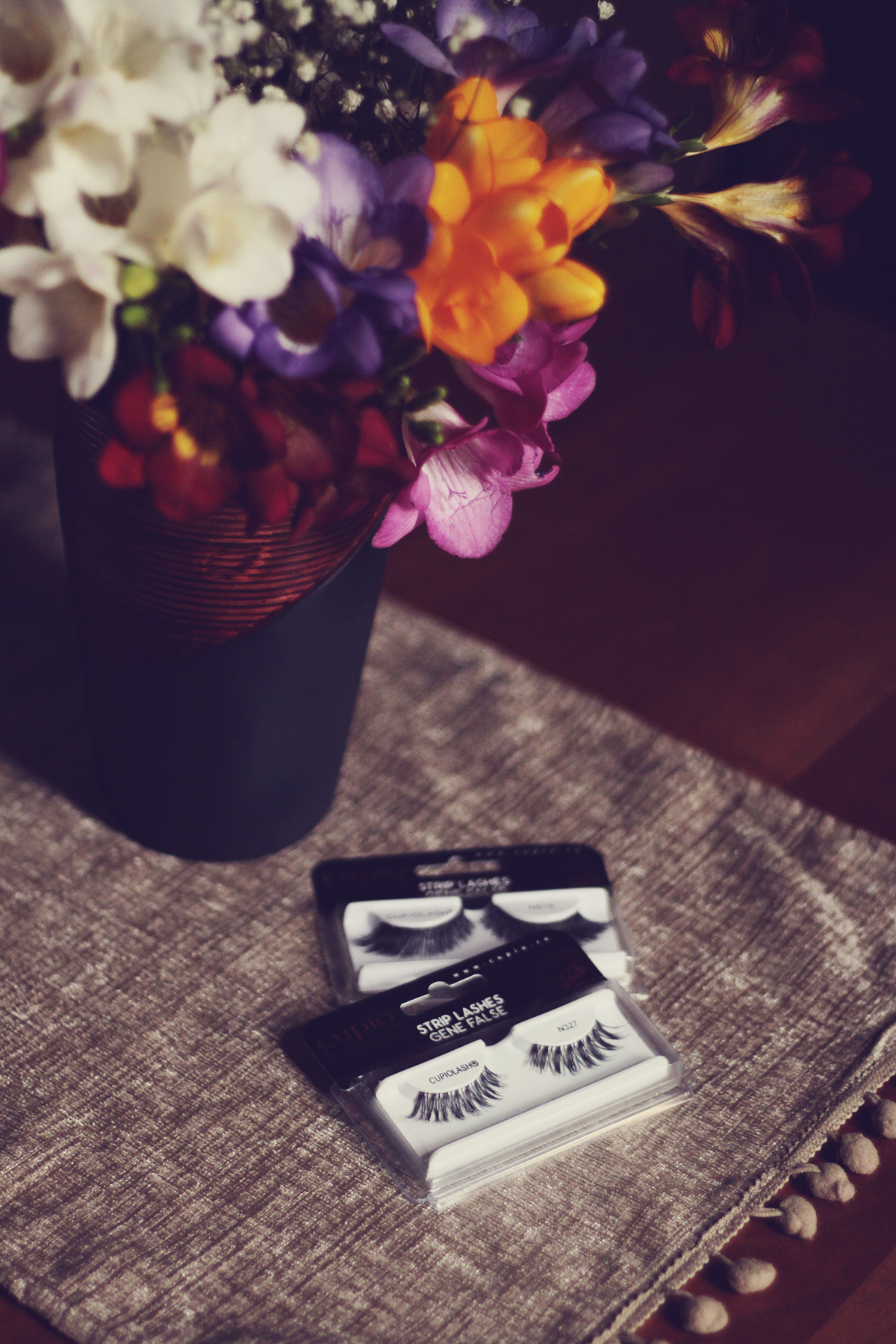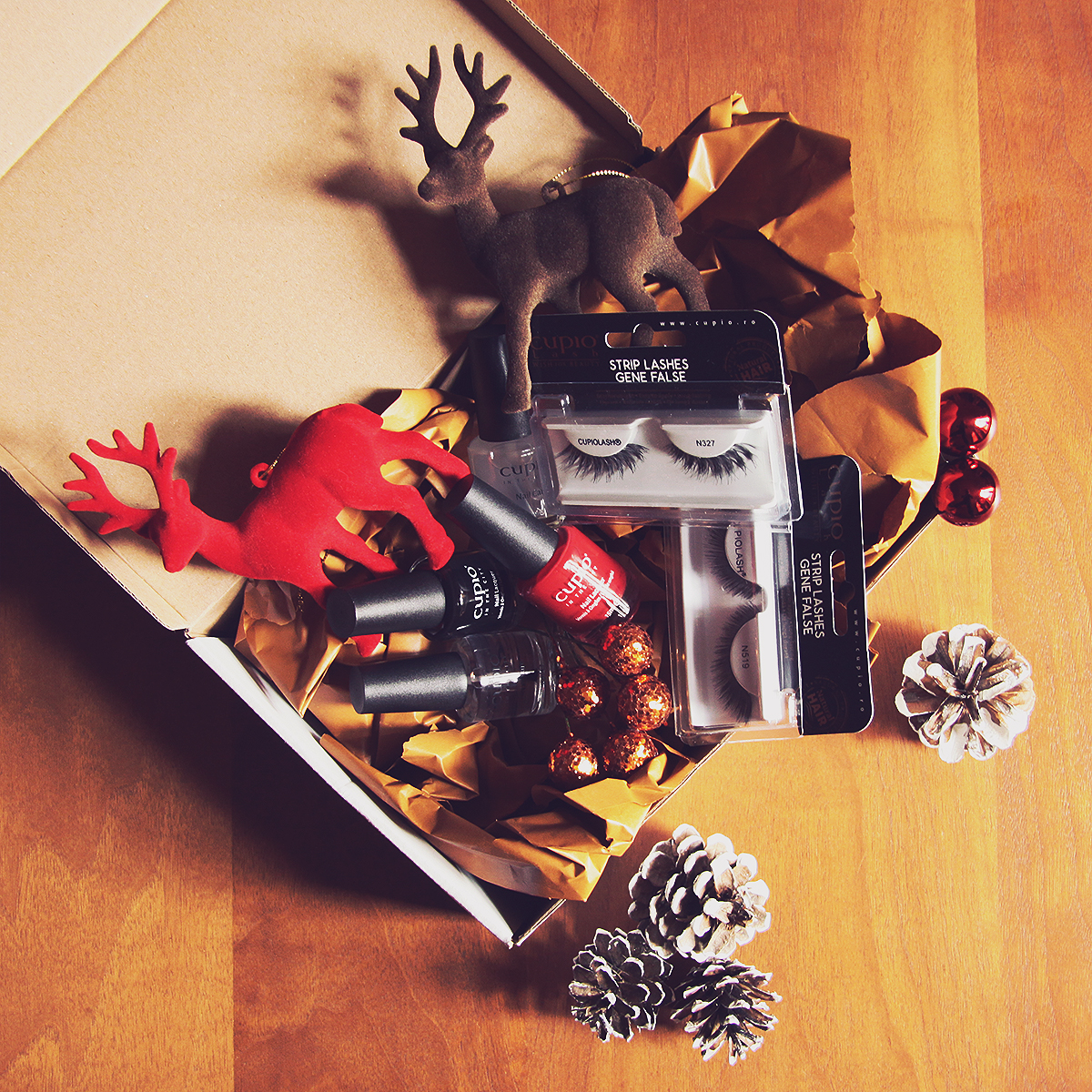 .
Fotografiile sunt facute si editate de mine.
Multumesc Cupio de colaborare in acest post.
.
Daca nu o faceti deja, urmariti-ma si pe social media:
Facebook // Instagram // Twitter
.